After a series of tests, the 3...
After a series of tests, the 3 top candidates were chosen for a final interview with the CIA Director for a job opening. The first one's interview went really well... so the Director says: "I think you are the right man for the job, there is just one last thing you must do to prove your loyalty, here is a gun, go to the next room and shoot your wife."
The man stands up and says, "Sorry Sir, I can't do that" and walks out. The same thing happens with the second applicant. The third guy's interview went well, so he is asked to prove his loyalty to the future job in the same way.
The Guy takes the gun, goes next door. The CIA Director hears : "Bang...".. pause ...... "Bang, Bang, Bang, Bang." ..... long pause..... then a scuffle and noises...... silence. The third applicant returns to the Director's office and says" Some Idiot loaded this gun with blanks... so I had to strangle her!"
#joke
Even More Top 10 Signs You Hav...
Even More Top 10 Signs You Have A Drinking Problem
10 - Every night you're beginning to find your roomate's cat more attractive.
9 - No ocifer, I'm not drunk... you're just sober...
8 - If on a diet, you cut back your food calories to allow for alcohol calories.
7 - Don't recognize wife unless seen through bottom of bottle.
6 - That damned pink elephant followed me home again.
5 - You are the proud owner of a porcelain bus driver's license.
4 - Senators Kennedy and Packwood shake their heads when they walk past you.
3 - Mosquitoes spiral down to the ground in circles after biting you.
2 - Your name is Ted Kennedy.
1 - The shrubbery's drunk from frequent watering.
#joke
Black eye...
One night a man stumbled into the police station with a black eye. He claimed he had heard a noise in his back yard and went to investigate. The next he knew, he was hit in the eye and knocked out cold.
An officer was sent to his house to investigate, and he returned 1 1/2 hours later with a black eye.
"Did you get hit by the same person?" his captain asked.
"No," he replied. "I stepped on the same rake."
#joke
If Andy Murray decides to have...
If Andy Murray decides to have an early night does he go to bed at tennish?

Once upon a time, there ...
Once upon a time, there was a nonconformist sparrow who decided to not fly south for the winter. However, soon the weather had turned so cold that he reluctantly decided to fly south. In a short time, ice began to form on his wings, and he fell to earth nearly frozen solid, landing in a barnyard.
A cow passed by where the sparrow had fallen and crapped on the little bird. The sparrow thought it was the end, but the manure warmed him and defrosted his wings! Warm and happy and able to breath, the sparrow started to sing. Just then, a large cat came by and heard the chirping. The cat cleared away the manure, found the chirping bird, and promptly ate him.
The moral of the story:
Everyone who craps on you is not necessarily your enemy; everyone who gets you out of crap is not necessarily your friend; and if you're warm and happy in a pile of crap, you might just want to keep your mouth shut.
#joke
From a fortune cookie: "Sorry,...
From a fortune cookie: "Sorry, no fortune today. Enjoy your cookie."
FLEX NERDLE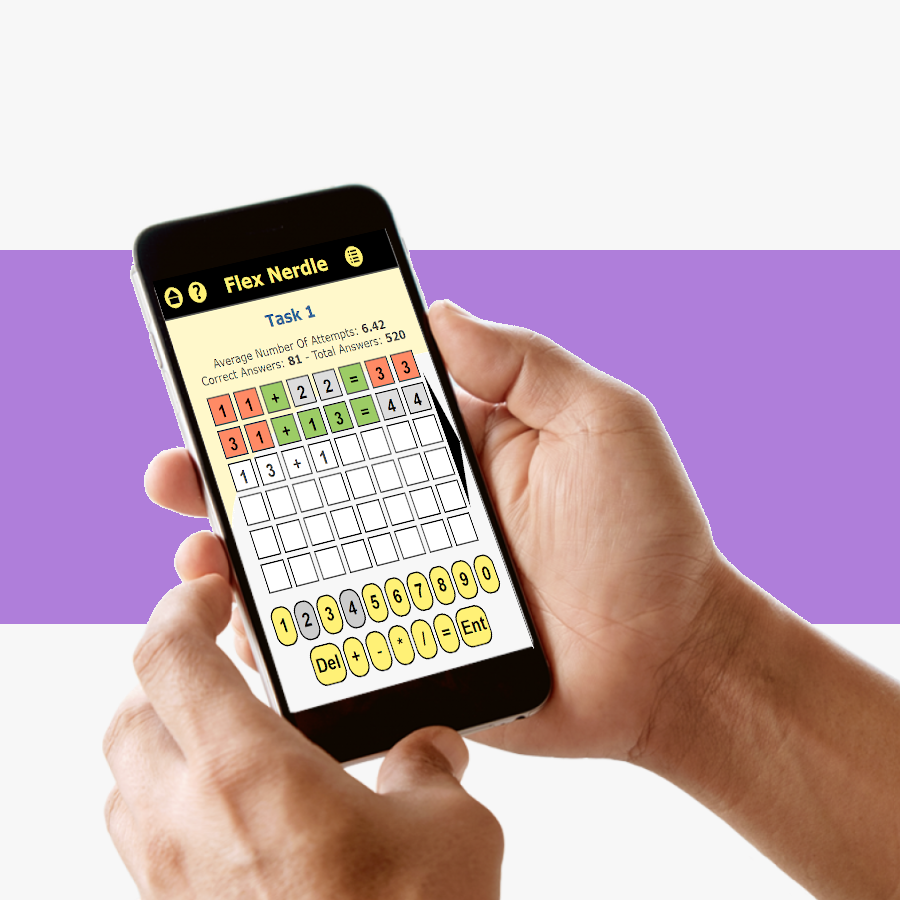 Guess the
NERDLE
in 6 tries. After each guess, the color of the tiles will change to show how close your guess was to the solution.
A Midget Fortune Teller
Queen Nyteshade had two claims to fame. She could tell fortunes and she was a midget. The local authorities frowned on her because they thought that fortune telling was fraudulent. They had Queeny arrested. She was placed in a holding cell. Since she was so small she was able to squeeze between the bars of her cell and escape. This to incensed the judge that he ordered the local newspaper to print an article about the culprit. The following was printed in the paper the next day. Small medium at large.
#joke
Assorted 1
What's the difference between a man and a condom?
Condoms have changed. They're no longer thick and insensitive.
What do UFOs and caring men have in common?
You keep hearing about them but you never see any for yourself.
Why is sex like a game of cards?
Because if you don't have a good partner, you'd better have a good hand.
What's the difference between a man and a bottle of whisky?
Whisky improves with age.
Why does a man have a clear conscience?
Because it is unused.
What do you call a man who has suddenly lost 98 percent of his brain?
Divorced.
Did you hear about the stupid man who wanted to be a chef?
He thought coq au vin was sex in the back of a lorry.
Why don't women like basketball players as lovers?
Because they always dribble before they shoot.
Did you hear about the man who used to complain about the decorating while having sex?
He was destined to a life of DIY.
What are the three types of men?
The handsome,
the caring and the majority.
What's a man's ultimate embarrassment?
Walking into a wall with an erection and hurting his nose.
What is a man?
A life-support machine for a penis.
What's the nicest thing about a n*dist wedding?
You don't have to ask - you can see who the best man is.
What should you do if your boyfriend starts smoking?
Slow down.
Why do men find it hard to make eye contact?
Breasts don't have eyes.
What should you do with your old mates after a good night in?
Tie them in knots and throw them in the bin.
What do you call a Spanish streaker?
Senor Willy.
#joke
a tip for the ladies in ...
a tip for the ladies in the audience: "Bite Me!" is not near the insult your mind believes its going to be.