TEN GOO...
TEN GOOD EXCUSES FOR FALLING ASLEEP AT YOUR DESK:
"They told me at the blood bank this might happen."
"I was trying to pick up contact lens without hands."
"I was meditating on the mission statement and envisioning a new paradigm!"
"Amen"
"This is just a 15 minute power-nap like they raved about in the last time management course you sent me to."
"Whew! Guess I left the top off the liquid paper"
"I was doing a highly specific Yoga exercise to relieve work related stress."
"This is one of the seven habits of highly effective people!"
"Boy, that cold medicine I took last night just won't wear off!"
"Why did you interrupt me? I had almost figured out a solution to our biggest problem."
#joke
Caught on the Job
The new army recruit was given guard duty at 2 a.m. He did his best for a while, but at about 4 a.m. he went to sleep. He awakened to find the officer of the day standing before him.
Remembering the heavy penalty for being asleep on guard duty, this smart young man kept his head bowed for another moment and looked upward and reverently said, "A-a-a-men!"
#joke
A guy goes to pick up his date...
A guy goes to pick up his date for the evening. She's not ready yet, so he has to sit in the living room with her parents.
He has a BAD case of gas and really needs to relieve some pressure.
At that time, the family dog jumps up on the couch next to him. He decides that he can let a little fart out and if anyone notices they will think that the dog did it.
He farts, and the woman yells "Spot, get down from there."
The guy thinks "great, they think the dog did it." He releases another fart, and the woman again yells for the dog to get down.
This goes on for a couple more farts.
Finally, the woman yells "Damn, Spot, get down before he shits on you."
#joke
I was taking the family out fo...
I was taking the family out for ice cream last night when my wife commented on the gas prices.
"Thank God they're going back to normal," she said.
I said, "Yep, and they're going to keep going down until November 7th."
"Why, what happens on November 7th?"
"General elections for the House and Senate."
"So you think these prices are temporary?"
"I'd bet your dad's life on it."
She shot me a dirty look.
"Hey, I could be wrong and he'd get to live."
#joke
Cowboy's Canine
A cowboy was walking down the street with his new pet dachshund. The passerby asked him why a cowboy would own that kind of dog.
The cowboy answered, "Well, somebody told me to get along little doggie."
My wife's gone on holiday to t...
My wife's gone on holiday to the Caribbean.


Jamaica?

No, she wanted to go.


FLEX WORDLE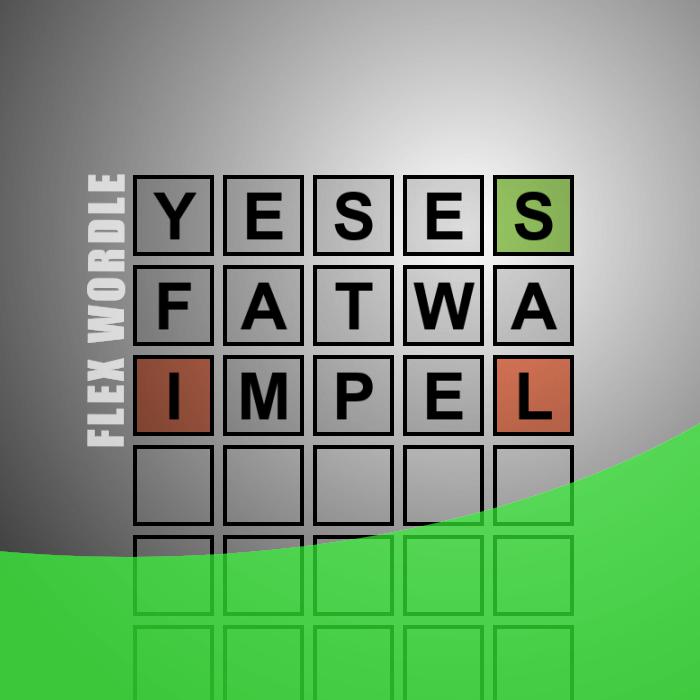 Guess the
WORDLE
in 3 tries. After each guess, the color of the tiles will change to show how close your guess was to the solution.
An 80 year old man who h...
An 80 year old man who had never been married and had no children decided to make a visit to the sperm bank to leave a deposit just for posterity. When he arrived, the nurse handed him a small bottle and directed him to a small room in the back of the office.
He was gone almost 45 minutes and the nurse was getting worried when he came out with sweat dripping from his forehead and holding an empty bottle.
The nurse asked him what was wrong and he said "I used my left hand, I used my right hand, I ran hot water over it, I ran cold water over it, I beat it on the edge of the sink and I still couldn't get the lid off this jar."
#joke
Why does it get hot after a ba...
Why does it get hot after a basketball game? Because all the fans are gone.
The Dog And Neutron
A three-legged dog walks into a saloon in the Old West. He sidles up to the bar and announces: "I'm looking for the man who shot my paw."
A neutron goes into a bar and asks the bartender, "How much for a beer?" The bartender replies, "For you, no charge."
Storks
Two storks are sitting in their nest: a father stork and baby stork. The baby stork is crying and crying and father stork is trying to calm him. "Don't worry, son. Your mother will come back. She's only bringing people babies and making them happy."
The next night, it's father's turn to do the job. Mother and son are sitting in the nest, the baby stork is crying, and mother is saying "Son, your father will be back as soon as possible, but now he's bringing joy to new mommies and daddies."
A few days later, the stork's parents are desperate: their son is absent from the nest all night! Shortly before dawn, he returns and the parents ask him where he's been all night.
The baby stork says, "Nowhere. Just scaring the shit out of college students!"
#joke
the Web brings people together...
the Web brings people together because no matter what kind of a twisted sexual mutant you happen to be, you've got millions of pals out there. Type in 'Find people that have sex with goats that are on fire' and the computer will say, 'Specify type of goat.'"
-- Rich Jeni
Love and Herpes?
Q: What's the difference between love and herpes?
A: Herpes lasts forever.
Join us on WhatsApp