Happy New Year 2021!!
A Recently Spotted Bumper Sticker:

"Be ye fishers of men -- you catch them and He'll clean them."

Ever wonder WHY … Ever wonder WHY …

the sun lightens our hair, but darkens our skin?
women can't put on mascara with their mouth closed?
don't you ever see the headline "Psychic Wins Lottery"?
is "abbreviated" such a long word?
is it that doctors call what they do "practice"?
is it that to stop Windows 98, you have to click on "Start"?
is lemon juice made with artificial flavor, and dishwashing liquid is made with real lemons?
is the man who invests all your money called a broker?
is the time of day with the slowest traffic called rush hour?
isn't there mouse-flavored cat food?
When dog food is new and improved tasting, who tests it?
didn't Noah swat those two mosquitoes?
do they sterilize the needle for lethal inje
they don't make the whole plane out of the stuff that is used to make that indestructible black box that is used on airplanes?
don't sheep shrink when it rains?
are they called apartments when they are all stuck together?
they call the airport the terminal?
If con is the opposite of pro, is Congress the opposite of progress?
A man comes home from an exhau...
A man comes home from an exhausting day at work, plops down on the couch in front of the television, and tells his wife, "Get me a beer before it starts." The wife sighs and gets him a beer.
Fifteen minutes later, the man says, "Get me another beer before it starts."
She looks cross, but fetches another beer and slams it down next to him.
He finishes that beer and a few minutes later says, "Quick, get me another beer, it's going to start any minute."
The wife is furious. She yells at him, "Is that all you're going to do tonight? Drink beer and sit in front of that TV? YouÂ're nothing but a lazy, drunken, fat slob, and furthermore..."
The man sighs and says, "ItÂ's started..."
Beyond the Call of Duty
"Give me a sentence about a public servant," said the teacher.
The small boy wrote: "The fireman came down the ladder pregnant."
The teacher took the lad aside to correct him. "Don't you know what pregnant means?" she asked.
"Sure," said the young boy, confidently. "Means carrying a child."
#joke
How do you make a bandstand? How do you make a bandstand?

Take away their chairs


The way kids think...
The way kids think...
A number of Primary Schools were doing a project on "The Sea". Children were asked to draw pictures, or write about their experiences. Teachers got together to compare the results, and put together some of the comments that were funny, and some that were sad.
The children were all aged between 5 and 8 years.
Here are some of them.
This is a picture of an octopus. It has eight testicles. (Kelly age 6)
Oysters balls are called pearls. (James age 6)
I don't like the sea. It makes me sick on the ferry. (Peter age 6)
If you are surrounded by sea you are an Island. If you don't have sea all round you, you are in continent. (Wayne age 7)
I think sharks are ugly and mean, and have big teeth, just like Emily Richardson. She's not my friend no more. (Kylie age 6)
A dolphin breaths through an arsehole on the top of it's head. (Billy age 8)
My uncle goes out in his boat with pots, and comes back with crabs. (Millie age 6)
When ships had sails, they used to use the trade winds to cross the ocean. Sometimes, when the wind didn't blow, the sailors would whistle to make the wind come. My brother said they would be better off eating beans. (William age 7)
I like mermaids. They are beautiful, and I like their shiny tails. How do mermaids get pregnant? (Helen age 6)
Some fish are dangerous. Jelly fish can sting. Electric eels can give you a shock. They have to live in caves under the sea where I think they have to plug themselves into chargers. (Christopher age 7)
My mum has fish nets, but doesn't catch any fish. (Laura age 5)
When you go swimming in the sea, it is very cold, and it makes my willy small. (Kevin age 6)
When me and Sarah went to the sea side in the summer holidays, we hid in the sand dunes and watched my big sister doing it with her boyfriend. It was fun. (Lauren age 7)
A submarine goes under the water like a fish, but it has lots of seamen inside. (Emma age 5)
When I grow up, I want to be captain of a big ship, and have lots of sailors (Valerie age 6)
Divers have to be safe when they go under the water. Two divers can't go down alone, so they have to go down on each other. (Becky age 8)
On holiday my Mum went water ski-ing. She fell off when she was going very fast. She says she won't do it again because water shot up her fanny. (Julie age 7)
#joke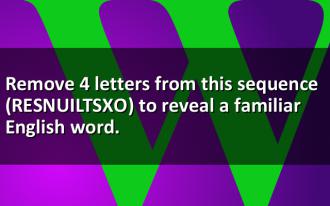 Remove 4 letters from this seq...
Remove 4 letters from this sequence (RESNUILTSXO) to reveal a familiar English word.
How can you tell when a politi...
How can you tell when a politician is lying to you? His lips move.
Time For The Wedding
A police officer stopped a motorist who was speeding down Main Street.
"But officer," the man began, "I can explain."
"Just be quiet," snapped the officer. "I'm going to let you cool your heels in jail until the chief gets back."
"But, officer, I just wanted to say," "And I said to keep quiet! You're going to jail!"
A few hours later the officer looked in on his prisoner and said, "Lucky for you that the chief's at his daughter's wedding... He'll be in a good mood when he gets back."
"Don't count on it," answered the fellow in the cell. "I'm the groom."
#joke
Lawyers Taste Like ........??
Two tigers are walking along a jungle trail in
single file.
The rearmost tiger wanders off the trail for
a few minutes, then reappears shortly thereafter.
A few moments later, the front tiger feels what
seems to be the other tiger's tongue, applied
just below his tail. The tiger disapproves of
this action, but doesn't want to start anything
by bringing it up. Then, the tiger again feels
the tongue, again in the same place.
He decides to confront the after tiger, and
asks him, "Did you just lick me twice in the
butt?"
The other tiger replied, "Yeah, sorry about
that. I just ate a lawyer and I was trying to
get the taste out of my mouth."
Dragging Their Feet
Two men are approaching each other on a sidewalk. Both are dragging their right foot as they walk.
As they meet, one man looks at the other knowingly, points to his foot and says, Vietnam, 1969."
The other points his thumb behind him and says, "Dog crap, 20 feet back."
q: What do you get when you c...
q: What do you get when you cross an impressionist painter with a New York City cab driver?
A: You get Vincent Van Go Fuck Yourself.
Signs Of Christmas
Toy ... Signs Of Christmas
Toy Store: "Ho, ho, ho spoken here."
Bridal boutique: "Marry Christmas."
Outside a church: "The Original Christmas Club."
At a department store: "Big pre-Christmas sale.
Come in and mangle with the crowd."
A Texas jewelry store: "Diamond tiaras — $70,000.
Three for $200,000.
A reducing salon: "24 Shaping Days until Christmas."
In a stationery store: "For the man who has everything…
a calendar to remind him when payments are due."
All Categories
Q: How many Manchester City fans does it take to change a lightbulb?
A: None - they're quite happy living in the shadows.