"Dick Cheney is capitaliz...
"Dick Cheney is capitalizing on this for Valentine's Day. It's the new Dick Cheney cologne. It's called Duck!" -- Jay Leno

Jury duty...
Mrs. Hunter was called to serve for jury duty, but asked to be excused because she didn't believe in capital punishment and didn't want her personal thoughts to prevent the trial from running its proper course.
But the public defender liked her thoughtfulness and quiet calm, and tried to convince her that she was appropriate to serve on the jury.
"Madam," he explained, "this is not a murder trial! It's a simple civil lawsuit. A wife is bringing this case against her husband because he gambled away the $12,000 he had promised to use to remodel the kitchen for her birthday."
"Well, okay," agreed Mrs. Hunter, "I'll serve. I guess I could be wrong about capital punishment after all."
#joke
Tasty Morsel
The...
Tasty Morsel
The scene is the darkest jungle in India.
Two tigers are stalking through the jungle when the one in the rear suddenly reaches out with his tongue and licks the butt of the one in front. The lead tiger turns and says, "Hey, cut it out, alright." The other tiger says sorry and they continue on their way.
After about five minutes the rear tiger suddenly repeats his action. The front tiger turns angrily and says," I said don't do that again!" The rear tiger says "sorry" again and they continue.
After about another five minutes, the rear tiger repeats his action. The front tiger turns and says, "What is it with you, anyway? I said to stop." The rear tiger says, "I really am sorry but I just ate a lawyer and I'm just trying to get the taste out of my mouth."
Did you hear about the two tru...
Did you hear about the two trucks carrying copies of Roget's Thesaurus that collided yesterday? Witnesses were stunned, startled, aghast, taken aback, stupefied Â…
You Might Be A Redneck If 05
You might be a redneck if...
You've ever been involved in a custody fight over a huntin' dog.
You're an expert on worm beds.
The dog catcher calls for a backup unit when he visits your house.
Your wife has ever said, "Come move this transmission so I can take a bath!"
Your family tree does not fork.
The flood history of the area can be seen on your living room walls.
You haul more than U-Haul.
Your momma has ever stomped into the house and announced, "The feud is back on!"
There is a gun rack on your bicycle.
Your wedding was held in the delivery room.
#joke
inflatable girlfriend
A woman who is tired of having a guy hit on her says, "Look ... I'm sorry, but I'm just not your type. I'm not inflatable"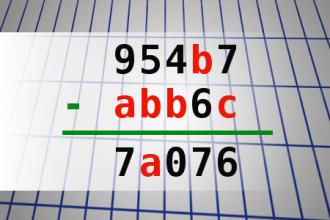 Find number abc
If 954b7 - abb6c = 7a076 find number abc. Multiple solutions may exist.
New Improved Lawnmowers
One day a lawyer was riding in his limousine when he saw a guy eating grass He told the driver to stop. He got out and asked him, "Why are you eating grass".
The man replied, "I'm so poor, I can''t afford a thing to eat."
So the layer said, "Poor guy, come back to my house."
The guys then said, "But I have a wife and three kids." The lawyer told him to bring them along.
When they were all in the car, the poor man said, "Thanks for taking us back to your house, it is so kind of you."
The layer said, "You''re going to love it there, the grass is a foot tall."
Two men were playing the final...
Two men were playing the final round of their club's golf championship.

They had reached the last hole, and one of them needed a 6ft putt to win.

The hole was close to a road, and just as he was lining up his shot, a hearse drove by on the road.

He came off his shot, took his cap off and waited until the hearse wen

t by before making his putt.

His opponent said: "That was a very humane thing you did just then."

The winner replied: "It was the least I could do, I was married to her for 37 years."

#joke
A Dinner Blessing…..
Ed, was a strictly a 'meat-and-potatoes' man. Over the years, he's learned to like more foods, but there are still two vegetables he won't eat. His family likes to tease him about it.
One year at a holiday gathering, Ed got the last laugh when he gave this cute tongue-in-cheek blessing: Now we sit to eat what's here; we pray no green stuff will appear. No Brussels sprouts or any such
and asparagus, Lord, would be too much. But give us meat that's white or red and potatoes, corn and lots of bread. Some good brown gravy wouldn't hurt and to top it off, some pie for dessert.
#joke
EAGER T...
EAGER TO IMPRESS THE BOSS
A young executive was leaving the office late one evening when he found the
CEO standing in front of a shredder with a piece of paper in his hand.
"Listen," said the CEO, "this is a very sensitive and important document
here, and my secretary has gone for the night. Can you make this thing
work?"
"Certainly," said the young executive. He turned the machine on, inserted
the paper, and pressed the start button.
"Excellent, excellent!" said the CEO as his paper disappeared inside the
machine. "I just need one copy."
#joke