O' Horny Dyke

O' Horny Dyke

(To the tune of "O Holy Night")

O horny Dyke, riding on a Harley
With chrome exhaust and the front wheel chopped.
Ride through the night, roaring down the highway
Through quiet towns whose sad silence is stopped.

In leather chaps to match her leather jacket
And polished boots she blazes into town.
Fall on your knees! And worship Mistress Harley!
O Dyke Divine, O Dyke -- Dyke on a bike!
O Dyke Divine, O Dyke, O horny Dyke!
#joke
Fairy tales...
When Chelsea Clinton was eight, Hillary was reading one of her favorite fairy tales.
"Mommy," asked Chelsea, "Do all fairy tales begin with "Once Upon a Time...?""
"No, dearest," replied Hillary, "sometimes they start with 'Darling, I have to work a little late at the office tonight...'"
#joke
What athlete is warmest in win...
What athlete is warmest in winter?
A long jumper.
The Bath
"To all...
The Bath
"To all you Mums out there..."
Dear Kids,
Don't be alarmed, the world isn't coming to an end.
I am simply taking a bath. It will take about thirty minutes and will involve soap and water. Yes, I know how to swim. Even if I didn't, forcing myself to drown in a half-inch of lukewarm water is more work than I've got energy for (Which reminds me, I'm all for science projects, but the next time you want to see if Play-Doh floats, use cold water).
Don't panic if I'm not out right on time. I've heard that people don't dissolve in water and I'd like to test the theory. While I'm in the tub, I'd like you to remember a few things. The large slab of wood between us is called a door. Do not bang to hear my voice. I promise that even though you can't see me, I *am* on the other side. I'm not digging an escape tunnel and running for the border, no matter what I said a while ago. I didn't mean it. Honest.
There will be plenty of time later to tell me about your day. "Later" means at a time when I am no longer naked, wet, and contemplating how bubble gum got into the blow dryer.
I know you have important things to tell me. Please let one of them be that you have invented a new way to blow bubbles, not a new way to add gum to your hair. Believe it or not, shouting, "TELEPHONE!" through the closed bathroom door will *not* make the phone stop ringing. Answer it and take a message.
Since Mind-Reading Mum has the day off, you'll need to write that message down. Use paper and a pencil. Do not use your brother and the laundry marker. We can't send him to school with telephone number tattoos. Water makes me wet, not deaf. I can still tell the difference between the sound of "nothing" and the sound of a child playing the piano with a basketball. I can also hear you tattling at the top of your lungs. I'm *choosing* NOT to answer you.
Don't call your dad at work and tell him I am unconscious in the bathroom. He didn't appreciate it last time. He won't appreciate it more this time. Trust me. No matter how much I would like it, water does not make me forgetful. I remember who you are and why you are grounded. No, you can't go to Shelby's house to play. No, you can't go to Shelby's house to use the bathroom. If someone is in our other bathroom, you will just have to think dry thoughts and wait.
Unless you have four feet and a tail, do not think of going outside to "water" the lawn. I know the dog does it.The neighbors don't feel the need to call me when the dog does it. Unless the house catches on fire, stay inside and keep the doors locked. Do not go outside and throw rocks at the bathroom window to get my attention. I know it works in the movies. This is reality, the place where people don't like to sit in a tub while rocks and broken glass rain in on them. Do not set the house on fire.
Call me if there is an emergency.
Emergencies ARE:
1. Dad has fallen off the roof.
2. Your brother and/or sister is bleeding.
3. There's a red fire engine in front of our house.
Emergencies are NOT:
1. Dad has fallen asleep.
2. Someone on TV is bleeding.
3. There's a red truck in front of our house.
One other thing: Being forced to use the last roll of toilet paper for a towel does not make me happy. It makes me sticky with little white polka dots. In the future, when the tub overflows, use a mop to clean up the water instead of every towel in the house. For my sanity's sake, let's pretend it was the tub, Okay? No, I don't want to hear the real story. Ever. Especially not while I'm standing in the pool of water you missed.
By the way, all Play-Doh experiments are hereby canceled. Be good. Entertain yourselves. Yes, you can do both at the same time. Try coloring, playing a game, or paying that stack of bills on the coffee table. I'll be out soon. Maybe.
Love, your Mum
#joke
A beggar walks up to a well dr...
A beggar walks up to a well dressed woman on the street. He says, "I haven't eaten anything in four days." She looks at him and says, "I wish I had your willpower."
Don't belong
Which of these three don't belong?
A Green Bean
A Soy Bean
A Vibrator
The Green Bean. The other two are meat substitutes.
Submitted by Calamjo
Edited by Curtis
FLEX WORDLE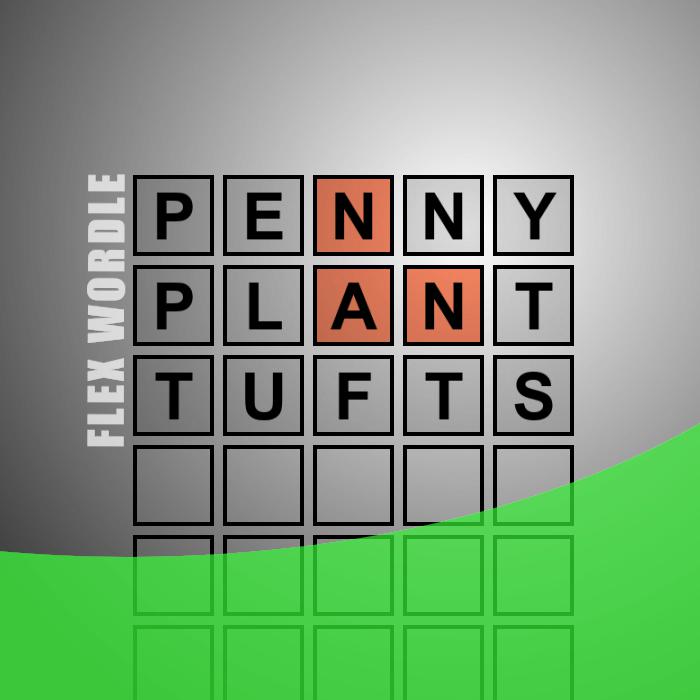 Guess the
WORDLE
in 3 tries. After each guess, the color of the tiles will change to show how close your guess was to the solution.
A manager brings a dog ...
A manager brings a dog into a nightclub to work.
The dog is a brilliant piano player.  He plays all the
standards.  He's sitting there, pounding out the tunes,
when all of a sudden, a big dog comes in and drags him
out.  The nightclub owner asks, "What happened?"
The manager says,
"That's his mother.  She wants him to be a doctor."
Knock Knock Collection 039
Knock Knock
Who's there?
Colin!
Colin who?
Colin the doctor, I feel ill!
Knock Knock
Who's there?
Collier!
Collier who?
Collier big brother see if I care!
Knock Knock
Who's there?
Cologne!
Cologne who?
Cologne me names won't help!
Knock Knock
Who's there?
Coolidge!
Coolidge who?
Coolidge a cucumber!
Knock Knock
Who's there?
Conga!
Conga who?
Conga go on meeting like this!
Really g...
Really good ways to loose your job:
Grow a cannabis plant on your desk.
Bring a sleeping bag to work for those little afternoon naps.
Start a mexican wave every time someone leaves their desk.
Hide kippers under your boss's desk.
Dirty protest the toilet walls with a bisto solution.
Call the boss to your desk and tell him his work isnÂ't up to scratch.
#joke
A large two engine train was c...
A large two engine train was crossing America. After they had gone some distance one of the engines broke down. "No problem," the engineer thought, and carried on at half power.
Farther on down the line, the other engine broke down, and the train came to a standstill. The engineer decided he should inform the passengers about why the train had stopped, and made the following announcement:
"Ladies and gentlemen, I have some good news and some bad news. The bad news is that both engines have failed, and we will be stuck here for some time. The good news is that you decided to take the train and not fly."
#joke