Q: Why did Go...
Q: Why did God give women two sets of lips?


A: So they could piss and moan at the same time.
Porsche For Sale
A man was reading the paper when an ad caught his eye. It clearly announced, "$500 Porsche! New!"
Fear of Flying
There was a religious woman who had to do a lot of traveling for her business. Flying made her very nervous, so she always took her Bible along with her.
One time, she was sitting next to a man. When he saw her pull out her Bible, he gave a little chuckle and smirk and went back to what he was doing.
After awhile, he turned to her and asked, "You don't really believe all that stuff in there do you?"
The woman replied, "Of course I do. It is the Bible."
He said, "Well, what about that guy that was swallowed by that whale?"
She replied, "Oh, Jonah. Yes, I believe that, it is in the Bible."
He asked, "Well, how do you suppose he survived all that time inside the whale?"
The woman said, "Well, I don't really know. I guess when I get to heaven, I will ask him."
"What if he isn't in heaven?" the man asked sarcastically.
"Then you can ask him," replied the woman.
#joke
A: Do you want to hear a dirt...
A: Do you want to hear a dirty joke? B:Ok A: A white horse fell in the mud.

------------------------------...
--------------------------------------------------------------------------------
How bout this one:
Kiwi bloke was on earth doing the Haka. Somewhere in space, Aliens were watching this unusual dance.
"Kamate, kamate, ka-ora, ka-ora......"
The Aliens were very interested and they wanted to see what would happen if they would take a part of his brain away without him even knowing. So with their alien technology they sent a laser beam down that hit the Kiwi's head and took a part of his brain away.
The Aliens then sat back to see what would happen.
"Ka-mate, ka-mate, ka-ora, ka-ora......."
What the??? The Aliens were amazed with what they were seeing. The Kiwi guy could operate with less than a full brain. So they decided to send the beam down and take another part of his brain. The Aliens watched on.
"Ka-mate, ka-mate, ka-ora, ka-ora......"
"WHAT!!!" the Aliens said to each other. "These Kiwis are very clever people even with half a brain. Let's see what happens if we take the rest of it away and leave him with no brain at all!"
So with a push of a button the Aliens sent the beam down and took away the final part of the Kiwi's brain.
"Now surely he won't know anything at all.He should be too dumb and stupid to do anything now?"
And sure enough, with no brain and no knowledge of anything at all as the Aliens watched on the bloke sang,
#joke
Lorenzo Dow, an evangelist of ...
Lorenzo Dow, an evangelist of the last century, was on a preaching tour when he came to a small town one cold winter's night.
He entered the local general store to get some warmth, and saw the town's lawyers gathered around the pot-bellied stove, discussing the town's business. Not one offered to allow Dow into the circle.
Dow told the men who he was, and that he had recently had a vision where he had been given a tour of Hell, much like the traveler in Dante's Inferno.
When one of the lawyers asked him what he had seen, he replied, 'Very much what I see here: All of the lawyers, gathered in the hottest place.'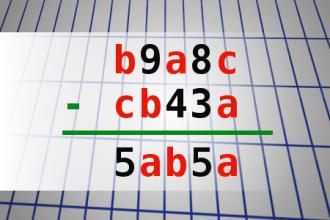 Find number abc
If b9a8c - cb43a = 5ab5a find number abc. Multiple solutions may exist.
Knock Knock Collection 142
Knock Knock
Who's there?
Oscar!
Oscar who?
Oscar a silly question, get a silly answer!
Knock Knock
Who's there?
O'Shea!
O'Shea who?
O'Shea that's a sad story!
Knock Knock
Who's there?
Oslo!
Oslo who!
Oslo down, whats the hurry!
Knock Knock
Who's there?
Oswald!
Oswald who?
Oswald my chewing gum!
Knock Knock
Who's there?
Oswego!
Oswego who?
Oswego marching, marching home ...!
#joke
Drunk Driver Test
A policeman pulls a driver over for swerving in and out of lanes on the highway. He tells the guy to blow into a breathalyzer.
I cant do that, officer, Im an asthmatic. I could get an asthma attack if I blow into that tube.
OK, well just get a urine sample down at the station.
Cant do that either, officer. Im a diabetic. I could get low blood sugar if I pee in a cup.
Alright, we could get a blood sample.
Cant do that either, officer. Im a hemophiliac. If I give blood, I could die.
Fine then, just walk this white line.
Cant do that either, officer.
Why not?
Because Im drunk.
Eat pork?
A Rabbi who's been leading a congregation for many years is upset by the fact that he's never been able to eat pork. So he devises a plan whereby he flies to a remote tropical island and checks into a hotel.
He immediately gets himself a table at the finest restaurant and orders the most expensive pork dish on the menu. As he's eagerly waiting for it to be served, he hears his name called from across the restaurant.
He looks up to see 10 of his loyal congregants approaching. His luck, they'd chosen the same time to visit the same remote location!
Just at that moment, the waiter comes out with a huge silver tray carrying a whole roasted pig with an apple in its mouth. The Rabbi looks up sheepishly at his congregants and says, "Wow - you order an apple in this place and look how it's served!"
#joke
What's the plumbing co...
What's the plumbing company run by nuns called?

Cisterns of Mercy

Did you hear about the dude wh...
Did you hear about the dude who shot an arrow into the air? He missed.
Low Sperm Count
A 70 year old man went to his doctor's office to get a sperm count. The doctor gave the man a jar and said, "Take this jar home and bring me back a sample tomorrow." The next day the 70 year old man reappears at the doctor's office and gives him the jar, which is as clean and empty as on - the previous day.
The doctor asked what happened and the man explains: "Well, doc, it's like this: First I tried with my right hand, but, nothing. Then I tried with-my left hand, but still nothing. Then I asked my wife for help. She - tried with her right hand, with nothing. Then her left, but nothing. She - even tried with her mouth, first with the teeth in, then with the teeth-out, and still nothing. We even called up the lady next door and-she tried with both hands and her mouth too, but nothing."
The doctor was shocked! "You asked your neighbor?" the old man replied, "yep, but no matter what we tried we couldn't get the DARN jar open!"