Have a great time for
Christmas
, check out our latest
Christmas jokes of 2022
on:
Christmas jokes collection
What do you call a crate of du...
What do you call a crate of ducks ?

A box of quackers !
A Day At The Beach
A man joins a very exclusive n*dist colony. On his first day there, he takes off his clothes and starts to wander around.
Burglar and an Elderly Woman
An elderly woman had just returned to her home from an evening of church services when she was startled by an intruder. She caught the man in the act of robbing her home of its valuables and yelled, "Stop! Acts 2:38!" (Repent and be baptized, in the name of Jesus Christ so that your sins may be forgiven.)
The burglar stopped in his tracks. The woman calmly called the police and explained what she had done.
As the officer cuffed the man to take him in, he asked the burglar, "Why did you just stand there? All the old lady did was yell a scripture to you."
"Scripture?" replied the burglar. "She said she had an ax and two 38's!"
#joke
A priest was being honored at ...
A priest was being honored at his retirement dinner after 25 years in the parish. A leading local politician was chosen to make the presentation and give a little speech at the dinner. He was delayed, so the priest decided to say his own few words while people waited.
"I got my first impression of the parish from the first confession I heard here. I thought I had been assigned to a terrible place. The very first person who entered my confessional told me he had stolen a television set and, when questioned by the police, was able to lie his way out of it. He had stolen money from his parents, embezzled from his employer, had an affair with his boss' wife, taken illegal drugs, and gave VD to his sister-in-law. I was appalled! But as the days went on, I knew that my people were not all like that, and I had indeed come to a fine parish full of good and loving people."
Just as the priest finished his talk, the politician arrived, full of apologies for being late. He immediately began to make the presentation, giving his talk.
"I'll never forget the first day our parish priest arrived," said the politician. "In fact, I had the honor of being the first one to go to him for confession!"
#joke
A friend of mine was taking ps...
A friend of mine was taking psychology at San Francisco State College. The professor and class were discussing Penis Envy, or more accurately, they were discussing the reams of evidence refuting this redoubtable phenomenon.
The professor told the students of the experience of a friend of hers...
A male friend was taking a shower in the presence of his three-year-old daughter. The daughter looked at her dad and said, "Daddy, you have a penis."
The father said, "Yes, I do."
The kid said, "I don't have a penis."
The dad said, "Yes, that's right."
The kid said, "Mommy doesn't have a penis."
Again, the dad confirmed.
The daughter frowned, and then looked up at her dad reassuringly and said, "Well Daddy, I don't think you should worry, because yours is very small."
The psychology professor thought this was an excellent case for the existence of "Penis Pity."
#joke
FLEX WORDLE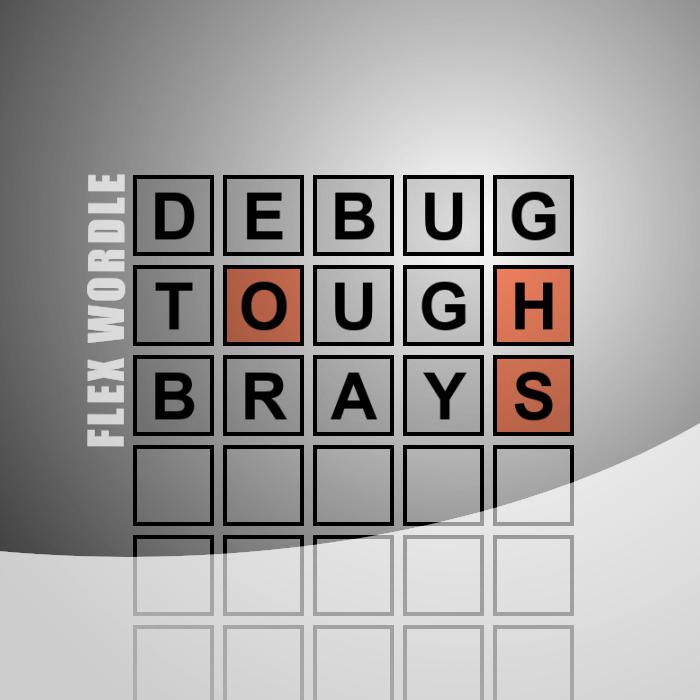 Guess the
WORDLE
in 3 tries. After each guess, the color of the tiles will change to show how close your guess was to the solution.
Why The Bad Plays?

A true story, according to the LA Times.....
Coach Frank Layden of the Utah Jazz asked forward Jeff Wilkins, "Is your bad play due to ignorance or apathy?"
Wilkins replied, "I don't know and I don't care!"


Man and wife in heaven....
A woman found herself standing at the Pearly Gates. St. Peter greeted her and said, "These are the Gates to Heaven, my dear. But you must do one more thing before you can enter."
The woman was very excited, and asked of St. Peter what she must do.
"Spell a word," St. Peter replied.
"What word?" she asked.
"Any word," answered St. Peter. "It's your choice."
The woman promptly replied, "Then the word I will spell is love. L-O-V-E."
St. Peter welcomed her in, and asked her if she would mind taking his place at the gates for a few minutes while he took a break. So the woman is left sitting in St. Peter's chair when a man approaches the gates, and she realizes it is her husband.
"What happened?" she cried, "Why are you here?"
Her husband stared at her for a moment, then said, "I was so upset when I left your funeral, I got in an accident. Did I really make it to Heaven?"
"Not yet," she replied, "You must spell a word first."
"What word?" he asked.
The woman responded, "Czechoslovakia."
#joke
What do you call a dentist in ...
What do you call a dentist in the army?


A drill sergeant

Why was the dude fired from hi...
Why was the dude fired from his quality-control job at the M&M factory? Because he kept throwing away all the ones with "W"s on them.
Determining sex
Q: What is the most reliable method to determine a baby's sex?
A: Childbirth.
Drunk Driver Test
A policeman pulls a driver over for swerving in and out of lanes on the highway. He tells the guy to blow into a breathalyzer.
I cant do that, officer, Im an asthmatic. I could get an asthma attack if I blow into that tube.
OK, well just get a urine sample down at the station.
Cant do that either, officer. Im a diabetic. I could get low blood sugar if I pee in a cup.
Alright, we could get a blood sample.
Cant do that either, officer. Im a hemophiliac. If I give blood, I could die.
Fine then, just walk this white line.
Cant do that either, officer.
Why not?
Because Im drunk.