There was once a young man who...
There was once a young man who, in his youth, professed his desire to become a great writer.
When asked to define "great" he said, "I want to write stuff that the whole world will read, stuff that people will react to on a truly emotional level, stuff that will make them scream, cry, howl in pain and anger!"
He now writes error messages for Microsoft Corporation.
#joke
Teacher : "Now, Sam, tell me f...
Teacher : "Now, Sam, tell me frankly do you say prayers before eating?"
Sam : "No sir, I don't have to, my mom is a good cook."

Confession
A man enters the confessional and says 'Bless me father for I have sinned; it has been one month since my last confession. I've had sex with Fannie Green every week for the last month.
Pagan Wives
Q. Why do Pagan girls make the best wives?
A. She'll always worship the ground you walk on.
A man went to his doctor to ha...
A man went to his doctor to have his penis examined because it was hurting. After a thorough examination, the doctor told the patient: "I have good news and bad news. Which do you want to hear first?"
"Tell me the good news first," replied the patient.
"The good news," said the doctor, "is that we won't have to cut it off."
"Thank God," replied the patient. "Then what's the bad news?"
"It'll fall off by itself in a few days" replied the doctor.
FLEX WORDLE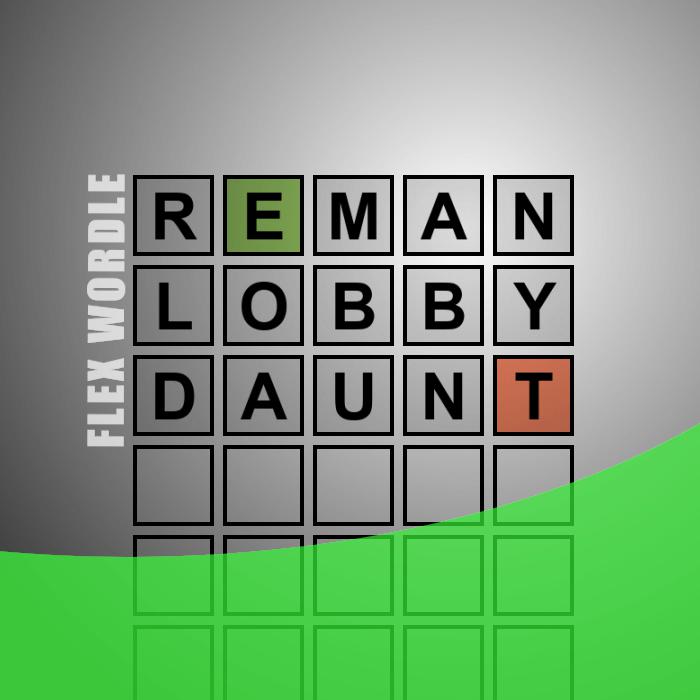 Guess the
WORDLE
in 3 tries. After each guess, the color of the tiles will change to show how close your guess was to the solution.
Knock Knock Collection 154
Knock Knock
Who's there?
Robert!
Robert who?
Roberts and burglars will rob you blind!
Knock Knock
Who's there?
Robin!
Robin who?
Robin your house!
Knock Knock
Who's there?
Rocky!
Rocky who?
Rocky bye baby on the tree top...!
Knock Knock
Who's there?
Roland!
Roland who?
Roland Stone gathers no moss!
Knock Knock
Who's there?
Rome!
Rome who?
Rome is where the heart is!
#joke
Florida Minister...
A minister in Florida lamented that it was difficult to get his message across to his local congregation:
"It's so beautiful here in the winter," he said, "that heaven doesn't interest them that much."
"And it's so hot here in the summer that hell doesn't really scare them either."
Did you hear about the skeleto...
Did you hear about the skeleton who walked into a cafe?


He ordered a cup of coffee and a mop.

Wife: I thought you weren't go...
Wife: I thought you weren't going to smoke anymore. Husband: I'm not. Wife: But you still smoke as much as ever! Husband: Well, that's not more, is it?
The complaint
The complaint:
Ms.B.Haven;
I, the Penis, hereby request a raise in salary for the following reasons:
I do physical labor.
I work at great depths.
I plunge head first into everything I do.
I do not get weekends or public holidays off.
I work in a damp environment.
I work in a dark workplace that has poor ventilation.
I work in high temperatures.
My work exposes me to contagious diseases.
The response:
Dear Penis;
After assessing your request, and considering the arguments you have raised, the administration rejects your request for the following reasons:
You do not work 8 hours straight.
You fall asleep after brief work periods.
You do not always follow the orders of the management team.
You do not stay in your designated area and are often seen visiting other locations.
You must be stimulated in order to start working.
You leave the workplace rather messy at the end of your shift.
You don't always observe necessary safety regulations, such as wearing the correct protective clothing.
You will retire well before you are 65.
You are unable to work double shifts.
You sometimes leave your designated work area before you have completed the assigned task.
And if that were not all, you have been seen constantly entering and exiting the workplace carrying two suspicious looking bags.
Sincerely,
The Management
Editted by Calamjo and Curtis
#joke
The Mystery of Childbirth
A boy is writing a paper on childbirth and asks his parents, How was I born?
His mother awkwardly answers, The stork brought you.
Oh, says the boy. Well, how were you and Daddy born?
Oh, the stork brought us, too, and Grandpa and Grandma.
The boy begins his paper, This report has been very difficult to write due to the fact that there hasnt been a natural childbirth in my family for three generations.
#joke
Join us on WhatsApp