Two happily married 60 year ol...
Two happily married 60 year olds were on vacation when they came across a magic lamp. They rubbed it three times and a Jeanie came out. The Jeanie was willing to grant each person a single wish. The wife wished to travel around the world. Then "poof" a bunch of airline tickets showed up in her hands. The man thought about what he wanted to wish for.
Hesaid to the Jeanie," I wish my wife was thirty years younger than me." Then "poof" he turned into a 90 year old man.
#joke
What is the STRONGEST letter i...
What is the STRONGEST letter in the alphabet?

PÂ… Even Superman CanÂ't Hold It!!
Useful
She came home early and found her husband in their bedroom making love to a very attractive young woman. The wife was VERY upset!
Too Little, Too Late
A man arrived at the Pearly Gates, waiting to be admitted. St. Peter opened the gate and said, "I've been checking your file. I can't see that you did anything really good in your life, but you never did anything bad either. I'll tell you what—if you can tell me one really good deed that you did, I'll admit you."
So the man answered, "Once I was driving down the road and saw a gang of thugs attaching a poor man along the side of the road. So I pulled over, got out of my car, grabbed a tire iron, and walked straight up to the gang's leader—a huge, ugly guy with a chain running from his nose to his ear. Undaunted, I ripped the chain out of his ear and smashed him over the head with the tire iron. Then I turned around and, wielding my tire iron, yelled to the rest of them, "You all leave this poor man alone! Go home before I teach you a lesson you'll never forget!"
Impressed, St. Peter asked, "Really? I can't seem to find this in your file. When did all this happen?"
"Oh, about two minutes ago."
This joke was reprinted from "Laugh Yourself Healthy" by Charles and Frances Hunter, with permission of Strang Communications. Copyright 2008. All rights reserved.

#joke
Boss: Your job is to dig a hol...
Boss: Your job is to dig a hole in this road. Worker: But what will I do with all the earth I dig up? Boss: Simple. Just dig another hole and bury the dirt in it.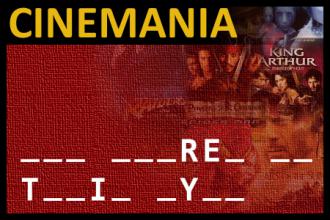 CINEMANIA: Guess the movie title
Film was made in 2009.
You Might Be A Redneck If 23
You might be a redneck if...
You think the last words to the Star Spangled Banner are "Play Ball..."
You have a color coordinating rope that ties down your car hood.
You bring your dog to work with you.
Your grandmother can correctly execute the sleeper hold.
You've ever held somebody up with a caulk gun.
You have every episode of "Hee Haw" on tape.
Your favorite hunting dog has a bigger tombstone than your grandfather.
Your masseuse uses lard.
Your wife's best shoes have steel toes.
You use your fishing license as a form of I.D.
#joke
up, comedians, funny videos, d...
up, comedians, funny videos, dane cook, mike birbiglia, eugene mirman, demetri martin, jeff dunham, katt williams, daily joke, joke of the day, funny jokes, yo mama, jokes, redneck, blond, george bush, bush, lawyer, favorite, list, animal, college, dumb
What do you call a woman who s...
What do you call a woman who stands between two goal posts?


Annette

Lawyers Brains
A lawyer finds out he has a brain tumor, and it's inoperable - in fact, it's so large, they have to do a brain transplant.
His doctor gives him a choice of available brains - there's a jar of rocket scientist brains for $10 an ounce, a jar of regular scientist brains for $15 an ounce, and a jar of lawyer brains for the princely sum of $800 an ounce.
The outraged lawyer says, "This is a ripoff - how come the lawyer brains are so expensive?"
The doctor replies, "Do you know how many lawyers it takes to get an ounce of brains?"
Man walks into the Doctors off...
Man walks into the Doctors office.
"I have the results of your test and I'm afraid your going to die" Says the Doctor.
The Man asks "How long do I have to live"
"Ten" replies the Doctor.
"What the hell does that mean" the Man asks. "Ten Years, Ten Months, Ten weeks, What?"
The Doctor Replies "Nine"
Join us on WhatsApp