ATTORNEY: What gear were you ...
ATTORNEY: What gear were you in at the moment of the impact?
WITNESS: Gucci sweats and Reeboks.

Q: Mommy, Mom...
Q: Mommy, Mommy! I don't like grandpa.
A: Well, just push him aside and eat your beans.
The Economy is so Bad...
The Economy is so Bad...
Family of the Groom
At an Easter mass, at which some young ladies were to take their final vows to become nuns, the presiding bishop noticed two rabbis enter the church just before the mass began.
They were seated at the back of the sanctuary and insisted on sitting on the right side of the center aisle. The bishop wondered why they had come but didn't have time to inquire before the mass began.When it came time for some announcements, his curiosity got the best of him. He announced that he was delighted to see two rabbis in their midst at the mass but was curious as to why they were present at this occasion where the young ladies were to become the "Brides of Christ."
The eldest of the rabbis slowly rose to his feet and explained, "Family of the Groom."
#joke
A hurricane came unexpectedly....
A hurricane came unexpectedly. The ship went down and was lost. The man found himself swept up on the shore of an island with no other people, no supplies, nothing. Only bananas and coconuts. Used to 5 star hotels, this guy had no idea what to do.
So for the next four months he ate bananas, drank coconut juice, longed for his old life and fixed his gaze on the sea, hoping to spot a rescue ship.
One day, as he was lying on the beach, he spotted movement out of the corner of his eye. It was a rowboat, and in it was the most gorgeous woman he had ever seen. She rowed up to him. In disbelief, he asked her, "Where did you come from? How did you get here?"
"I rowed from the other side of the island," she said. "I landed here when my cruise ship sank."
"Amazing," he said. "I didn't know anyone else had survived. How many are there? You were lucky to have a rowboat wash up with you."
"It's only me," she said, "And the rowboat didn't wash up; nothing did."
He was confused. "Then how did you get the rowboat?"
"Oh simple," replied the woman. "I made the rowboat out of the material that I found on the island. The oars were whittled from Gum tree branches. I wove the bottom from he palm branches and the sides and stern came from a Eucalyptus tree."
"B-B-But that's impossible," stuttered the man. "You had no tools or hardware. How did you manage?"
"Oh, that was no problem," replied the woman. "On the other side of the island there is a very unusual stratum of alluvial rock exposed. I found that if I fired it to a certain temperature in my kiln, it melted into a forgeable ductile iron. I used that for tools, and used the tools to make the hardware." But enough of that," she said. "Where do you live?"
Sheepishly, he confessed that he had been sleeping on the beach the whole time. "Well, let's row over to my place then," she said.
After a few minutes of rowing, she docked the boat at a small wharf. As the man looked to the shore, he nearly fell out of the boat. Before him was a stone walk leading to an exquisite bungalow painted in blue and white. While the woman tied up the rowboat with an expertly woven hemp rope, the man could only stare ahead, dumbstruck.
As they walked into the house, she said casually, "It's not much, but I call it home.
#joke
After a long illness, a woman ...
After a long illness, a woman died and arrived at the Gates of Heaven. While she was waiting for Saint Peter to greet her, she peeked through the Gates. She saw a beautiful banquet table. Sitting all around were her parents and all the other people she had loved and who had died before her. They saw her and began calling greetings to her - "Hello!" "How are you! We've been waiting for you!" "Good to see you!"
When Saint Peter came by, the woman said to him, "This is such a wonderful place! How do I get in?"
"You have to spell a word," Saint Peter told her.
"Which word?" the woman asked.
"Love."
The woman correctly spelled "Love" and Saint Peter welcomed her into Heaven.
About six months later, Saint Peter came to the woman and asked her to watch the Gates of Heaven for him that day. While the woman was guarding the Gates of Heaven, her husband arrived.
"I'm surprised to see you," the woman said. "How have you been?"
"Oh, I've been doing pretty well since you died," her husband told her. "I married the beautiful young nurse who took care of you while you were ill. And then I won the lottery. I sold the little house you and I lived in and bought a big mansion. And my wife and I traveled all around the world. We were on vacation and I went water skiing today. I fell, the ski hit my head, and here I am. How do I get in?"
"You have to spell a word," the woman told him.
"Which word?" her husband asked.
"Czechoslovakia."
#joke
FLEX NERDLE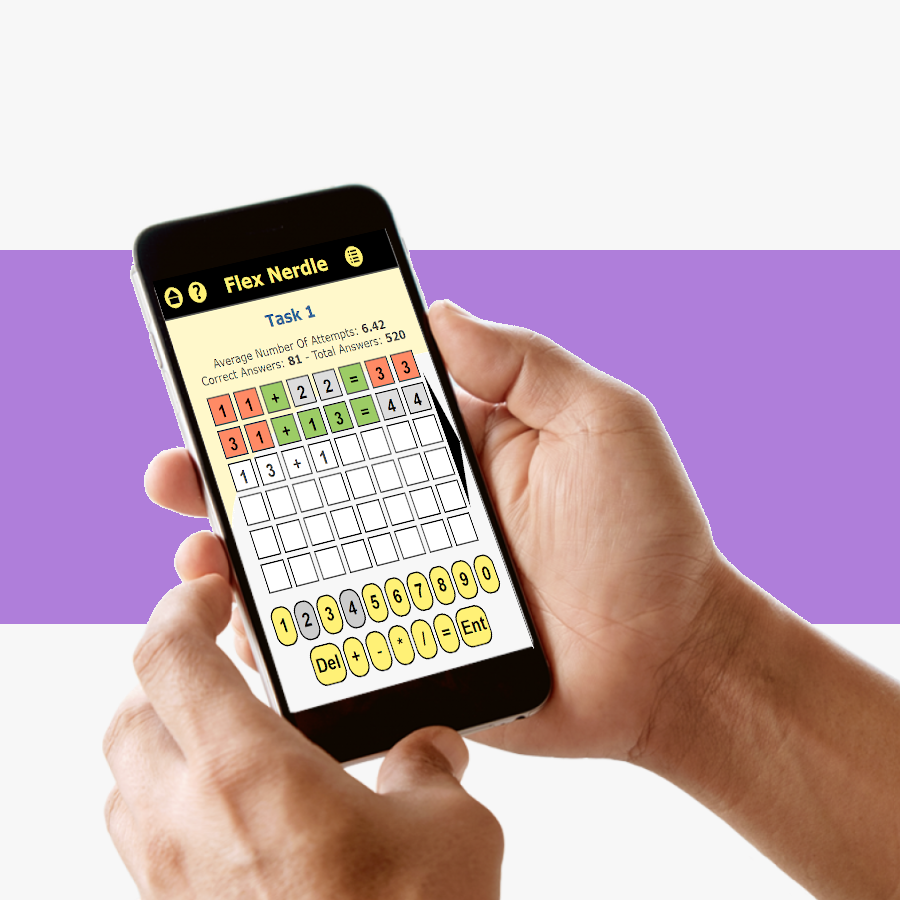 Guess the
NERDLE
in 6 tries. After each guess, the color of the tiles will change to show how close your guess was to the solution.
Father: Come here, little man....
Father: Come here, little man. I'll teach you to eat up your sister's whole birthday cake. Son: That's all right, Dad. I already know how.
Naming Your Child
There was a woman who was pregnant with twins, and shortly before they were due, she had an accident and went into a coma. Her husband was away on business, and unable to be reached. While in the coma, she gave birth to her twins, and the only person around to name her children was her brother.
When the mother came out of her coma to find she had given birth and that her brother had named the twins, she became very worried, because he wasn't a very bright guy. She was sure he had named them something absurd or stupid.
When she saw her brother she asked him about the twins.
He said, "The first one was a girl."
The mother: "What did you name her?!?"
Brother: "Denise!"
The Mom: "Oh, wow, that's not bad! What about the second one?"
Brother: "The second one was a boy."
The Mom: "Oh, and what did you name him?"
Brother: "Denephew."
#joke
Oldest profession....
A doctor, an engineer, and a politician were arguing as to which profession was older.
"Well," argued the doctor, "without a physician mankind could not have survived, so I am sure that mine is the oldest profession."
"No," said the engineer, "before life began there was complete chaos, and it took an engineer to create some semblance of order from this chaos. So engineering is older."
"But," chirped the triumphant politician, "who created the chaos?"
What do cannibals call sprinte...
What do cannibals call sprinters?


Fast food!

Marriage quotes 03
There was a man who said, "I never knew what happiness was until I got married...and then it was too late!"
Love is one long sweet dream, and marriage is the alarm clock.
They say when a man holds a woman's hand before marriage, it is love; after marriage, it is self-defense.
When a newly married man looks happy, we know why. But when a ten-year married man looks happy, we wonder why.
There was this lover who said that he would go through hell for her. They got married, and now he is going through hell.
A Code of Honor: Never approach a friend's girlfriend or wife with mischief as your goal. There are just too many women in the world to justify that sort of dishonorable behavior. Unless she's really attractive. -- Bruce Friedman
A coward is a hero with a wife, kids, and a mortgage. -- Marvin Kitman
A gentleman is one who never swears at his wife while ladies are present.
A husband is living proof that a wife can take a joke.
A husband is what's left of the lover after the nerve has been extracted. -- Helen Rowland
#joke
Walks Into a Bar... Sexy Lincoln
An older man walks into a bar wearing a stovepipe hat, a waistcoat and a phony beard. He sits down at a bar and orders a drink. As the bartender sets it down, he asks, Going to a party?
Yeah, a costume party, the man answers, Im supposed to come dressed as my love life.
But you look like Abe Lincoln, protests the bartender.
Thats right. My last four scores were seven years ago.
#joke #walksintoabar
What do you get when a dog wal...
What do you get when a dog walks across the sun?

A hot dog!
Join us on WhatsApp