Have a great time for
Christmas
, check out our latest
Christmas jokes of 2022
on:
Christmas jokes collection
Logic
Two young boys walked into a pharmacy one day, picked out a box of tampons and proceeded to the checkout counter.
One of the mysteries of life i...
One of the mysteries of life is that a two pound box of chocolates can make you gain five pounds.
The reason women over 50 don't have babies is because we would put them down and forget where we put them.
It's time to give up jogging for your health when your thighs keep rubbing together and starting your pants on fire.
What happens if you confuse your Valium with your birth control pills?
You have 12 kids, but you don't really care.
Skinny people bug me. They say things like, "Sometimes I forget to eat." Now, I've forgotten my keys, my glasses, my address and my mother's maiden name. But I have never forgotten to eat! You have to be a special kind of stupid to forget to eat!
What is the best way to forget your troubles? Wear tight clothes.
Why is it harder to lose weight as you get older? Because by that time your body and your fat have become really good friends.
My mind doesn't wander, it leaves completely.
What happens when you leave an outfit hanging in your closet for a while? I shrinks two sizes.
It's nice to live in a small town, because if you don't know what you are doing, someone else does.
I read some article which said that the symptoms of stress are impulse buying, eating too much and driving too fast. Are they kidding? That's what I call a perfect day.
#joke
ATTORNEY: She had three chi...
ATTORNEY: She had three children, right?
WITNESS: Yes.
ATTORNEY: How many were boys?
WITNESS: None.
ATTORNEY: Were there any girls?
WITNESS : Are you shittin' me? Your Honor, I think I need a different attorney. Can I get a new attorney?
#joke
An Indian politician went to t...
An Indian politician went to the US to visit his counterpart. When the senator invited him home for dinner, the minister was very impressed by the lavish mansion, grounds and the costly furnishings.
He asked "How can you afford all this on a meager senator's salary?"
The senator smiled knowingly and took him to the window.
"Can you see the river?"
"Yes"
"Can you see the bridge over it?"
"Of course", said the minister.
"10 percent", said the senator smugly.
Some time later, he had occasion to pay a return visit. The Indian minister lavished hospitality on him. When they came to his house, the American was stunned by the huge palace the minister had built, glittering with precious art, hundreds of servants et "How can you possibly afford this on your salary?," he asked.
The minister called him to the window.
"See the river over there?"
"Sure," cried the senator.
"Can you see the bridge over it?"
The senator looked, was confused, peered closely an No, I don't see any bridge.
"100 percent," said the minister !!

#joke
At the exact same time there a...
At the exact same time there are two young men on opposite sides of the earth.
One is walking a tight rope between two skyscrapers.
The other is receiving oral sex from a 98 year old woman.
They are both thinking to themselves the exact same thing.
What are they both thinking?
Don't look down!
#joke
FLEX WORDLE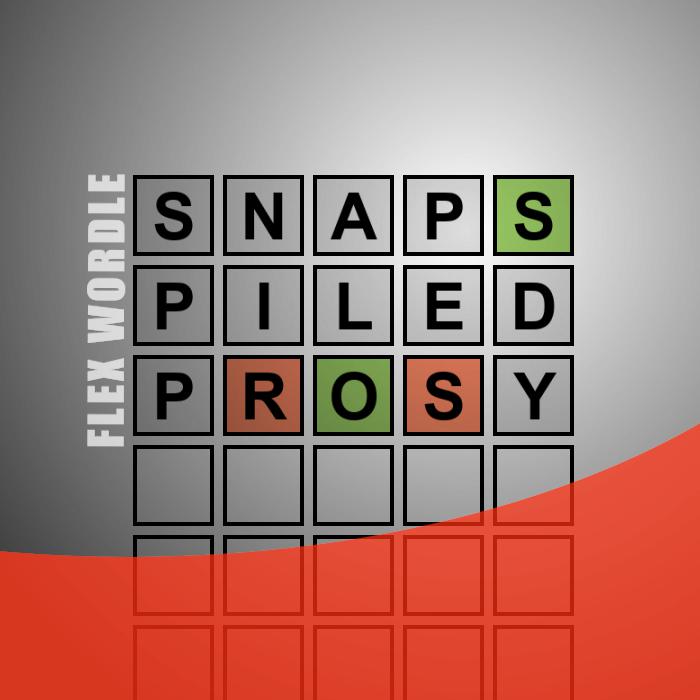 Guess the
WORDLE
in 3 tries. After each guess, the color of the tiles will change to show how close your guess was to the solution.
Angry diner: Waiter! My rice t...
Angry diner: Waiter! My rice tastes funny. Waiter: Well, I don't see you laughing.
Question And Answer Blond Jokes

Q: What do you call it when a blonde dies their hair brunette?
A: Artificial intelligence.
Q: What do you do when a blonde throws a hand grenade at you?
A: Pull the pin and throw it back.
Q: What does a blond and a beer bottle have in common?
A: They're both empty from the neck up.
Q: What does a blonde owl say?
A: What, what?
Q: What's the Blonde's cheer?
A: " I'm blonde, I'm blonde, I'm B.L.O.N....ah, oh well.. I'm blonde, I'm blonde, yea yea yea..."
Q: Why did the blonde scale the chain-link fence?
A: To see what was on the other side.
Q: Why did the blonde have tire tread marks on her back?
A: From crawling across the street when the sign said "don't walk".


Where ya from, Sam?
A man lay sprawled across three entire seats in a theater. When the usher came by and noticed this, he whispered to the man, "Sorry, sir, but you're only allowed one seat." The man groaned but didn't budge. The usher became impatient.
"Sir," the usher said, "if you don't get up from there I'm going to have to call the manager."
Again, the man just groaned, which infuriated the usher who turned and marched briskly back up the aisle in search of his manager. In a few moments, both the usher and the manager returned and stood over the man. Together the two of them tried repeatedly to move him, but with no success. Finally, they summoned the police.
The cop surveyed the situation briefly then asked, "All right buddy, what's your name?" "Sam," the man moaned. "Where ya from, Sam?" the cop asked.
And with pain in his voice, Sam replied, "The balcony."
#joke
What is the difference between...
What is the difference between in-laws and outlaws?


Outlaws are wanted.

The First Stone
Jesus was standing on a hill talking to his people.
"He who hath not sinned, cast the first stone."
Just then a stone came flying from the back of the crowd and hit him hard on the head.
"Ouch, Dad! I hate when you do that!"
Tomato in Training
Q: What did the sergeant tomato say to the slacker soldier tomato?
A: You better catch up!
My Evil Brother Was A Saint…
There were two evil brothers. They were rich and used their money to keep their ways from the public eye. They even attended the same church and looked to be perfect Christians.
Then, their pastor retired and a new one was hired. Not only could he see right through the brothers' deception, but he also spoke well and true, and the church started to swell in numbers.
A fundraising campaign was started to build a new assembly.
All of a sudden, one of the brothers died. The remaining brother sought out the new pastor the day before the funeral and handed him a check for the amount needed to finish paying for the new building.
"I have only one condition," he said. "At his funeral, you must say my brother was a saint."
The pastor gave his word and deposited the check.
The next day at the funeral, the pastor did not hold back. "He was an evil man," he said. "He cheated on his wife and abused his family." After going on in this vein for a small time, he concluded with, "But, compared to his brother, he was a saint."
#joke