Be rady for Thanksgiving
, check out our latest
Thanksgiving jokes of 2021
on:
Thanksgiving jokes collection
You Grew Up in the 80s If...
-- You learned to swim about the same time Jaws came out and still cant swim naked at night.
-- Princes 1999 was the focal point of your plans for an end of the century party.
-- You dressed to emulate either Duran Duran, Poison, Madonna, Rick Springfield or Cyndi Lauper.
-- You wanted to be gagged with a spoon.
-- You had a poster of Bo, Luke & Daisy Duke.
-- There was nothing questionable about Bert and Ernie living together.
-- You dialed 867-5309 to see if Jenny would answer.
-- Your familys cable TV box had the three rows of numbers, and you had to move the selector switch accordingly.
#joke
Q: Why do men...
Q: Why do men like women in leather?


A: Because they smell like a new car.
Cracking The Human Resource Code
"COMPETITIVE SALARY"
It seems a certain crook had t...
It seems a certain crook had the bad habit of spitting tobacco juice. And he didn't exactly care where he spit.
A keen eyed detective noticed tobacco juice stains on some papers that had been ransacked at an insurance office where a burglary had occurred. Since none of the ladies in the office chewed tobacco, he reasoned the spit belonged to the thief and took a DNA sample.
Tobacco spit was also found at five other crime scenes in the area. The DNA in all of them matched.
The police had a suspect for the robberies and got a warrant to test his DNA. Voila! It matched. They are expecting a conviction.
#joke
ATTORNEY: Is your appearance...
ATTORNEY: Is your appearance here this morning pursuant to a deposition notice which I sent to your attorney?
WITNESS: No, this is how I dress when I go to work.

Native American Jew
A young Jewish man calls his mother and says, "Mom, I'm bringing home a wonderful woman I want to marry. She's a Native American and her name is Shooting Star."
"How nice," says his mother."And I have an Indian name too," he says. "It's Running Deer and I want you to call me that from now on."
"How nice," says his mother.
"You should have an Indian name too, Mom," he says.
"I already do," she says. "It's Sitting Shiva."
#joke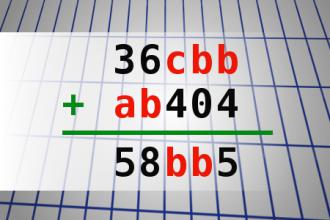 Find number abc
If 36cbb + ab404 = 58bb5 find number abc. Multiple solutions may exist.
An old man was sitting on his ...
An old man was sitting on his rural porch, watching a jackrabbit cross the road. Just then, a passing truck squashed the jackrabbit.
The driver, pulled over, jumped out and ran back to see what he had hit. Seeing the flattened jackrabbit, he retrieved a spray can from the truck, and sprayed it on the mess. Waiting a few minutes, he shook the can and sprayed more on. The flattened mass quivered, and the driver sprayed yet more on. The mass quivered more, pulsing as well. The driver emptied the can, and the mass quivered, pulsed and reassembled itself into the jackrabbit. The old man watched, stunned. The driver tossed the empty can into a clump of roadside weeds and drove off.
The jackrabbit shook itself, turned to the old man and waved, then hopped a few steps. It stopped, turned back to the old man and waved again.. hopped a few more steps, stopped, turned and waved. This repeated every few hops until the jackrabbit disappeared into the field across the road.
Curious, the old man slowly arose, and hobbled toward where the driver had tossed the can, poking through the weeds with his cane until he found it. He picked up the can and read the label... "Hare Restorer With Permanent Wave."
#joke
Pat and Mick landed themselves...
Pat and Mick landed themselves a job at a sawmill. Just before morning tea pat yelled: "Mick! I lost me finger!"

"Have you now?" says Mick. "And how did you do it?"

"I just touched this big spinning thing here like this...Damn! There goes another one!"
Irate diner: Can you explain w...
Irate diner: Can you explain what this fly is doing in my soup? Waiter: I believe he's doing the butterfly stroke, sir.
Irish Pub Jokes
Murphy won the Irish Sweepstakes $100,000.00 and was on a long holiday in America. He went on a bus tour and traveled for hours and hours through desert country and oil fields.
Murphy said, "Where are we now?"
The guide said, "We're in the great state of Texas."
"It's a big place," said Murphy.
The guide said, "It's so big, that your County Kerry would fit into the smallest corner of it."
And Murphy said, "Yes, and wouldn't it do wonders for it!"

Spanish singer Julio Iglesias was on television with British TV host Anne Diamond when he used the word 'manyana'. Diamond asked him to explain what it meant. He said that the term means "maybe the job will be done to-morrow, maybe the next day, maybe the day after that. Perhaps next week, next month, next year. Who cares?" The host turned to Irishman Shay Brennan who was also on the show and asked him if there was an equivalent term in Irish. "No. In Ireland we don't have a word to describe that degree of urgency.", replied Brennan.



#joke
Scavenger hunt...
A woman answered her front door and found Little Johnny and Billy holding a list.
"Lady," Johnny explained, "we are on a scavenger hunt, and we still need three grains of wheat, a pork chop bone and a piece of used carbon paper to earn a dollar."
"Wow," the woman replied. "Who sent you on such a challenging hunt?"
"Our baby-sitter's boyfriend."
#joke
Try Mud Baths
A guy goes to the doctor and the doctor tells him, "I have
some very bad news for you. I'm afraid that you're afflicted
with a fatal and incurable disease."
So the guy asks, "Well isn't there ANYTHING I can do, doc?"
"Hmmm.... maybe you should go to a spa and start taking
daily mud baths." The doctor tells the patient.
"Mud baths? Will that help me, doc?"
"Probably not . . . but at least you'll get used to being
covered in dirt!"
Why did the robber take a bath...
Why did the robber take a bath before he stole from the bank?


He wanted to make a clean getaway.