"Now they show you how deterge...
"Now they show you how detergents take out bloodstains, a pretty violent image there. I think if you've got a T-shirt with a bloodstain all over it, maybe laundry isn't your biggest problem. Maybe you should get rid of the body before you do the wash."

--Jerry Seinfeld
Golf Nut
Ed and Dorothy met while on vacation and Ed fell head over heels in love with her.
Looking Heavenward
The temporary Sunday School teacher was struggling to open a combination lock on the supply cabinet. She had been told the combination, but couldn't quite remember it.

She went to the pastor's study and asked for help. The pastor came into the room and began to turn the dial.

After the first two numbers he paused and stared blankly for a moment.Finally he looked serenely heavenward and his lips moved silently.

Then he looked back at the lock, and quickly turned to the final number, and opened the lock.

The teacher was amazed. "I'm in awe at your faith, pastor," she said.

"It's really nothing," he answered. "The number is on a piece of tape on the ceiling."
#joke
Strange...
A lawyer named Strange died, and his friend asked the tombstone maker to inscribe on his tombstone, "Here lies Strange, an honest man, and a lawyer."
The inscriber insisted that such an inscription would be confusing, for passersby would tend to think that three men were buried under the stone.
However he suggested an alternative: He would inscribe, "Here lies a man who was both honest and a lawyer.
"That way, whenever anyone walked by the tombstone and read it, they would be certain to remark: "That's Strange!"
Blonde Car Crash
As a blonde crawls out of her wrecked car, the local sheriff
asks her what happened.
The blonde began, "It was the strangest thing! I
looked up and saw a tree, so I swerved to the right. Then I
saw another tree, so I swerved to left. Then there was
another tree, and another and another ..."
The sheriff thought for a minute and then said, "Mam ... I
don't know how to tell you this, but the only thing even
resembling a tree on this road for thirty miles is your air
freshener."
Beer Goggles
Joe stopped at his favorite watering hole after a hard days work to relax. He noticed a man next to him order a shot and a beer. The man drank the shot, chased it with the beer and then looked into his shirt pocket. This continued several times before Joes curiosity got the best of him. He leaned over to the guy and said, Excuse me, I couldnt help but notice your little ritual. Why in the world do you look into your shirt pocket every time you drink your shot and beer? The man replied, Theres a picture of my wife in there, and when she starts lookin good, Im headin home!
FLEX WORDLE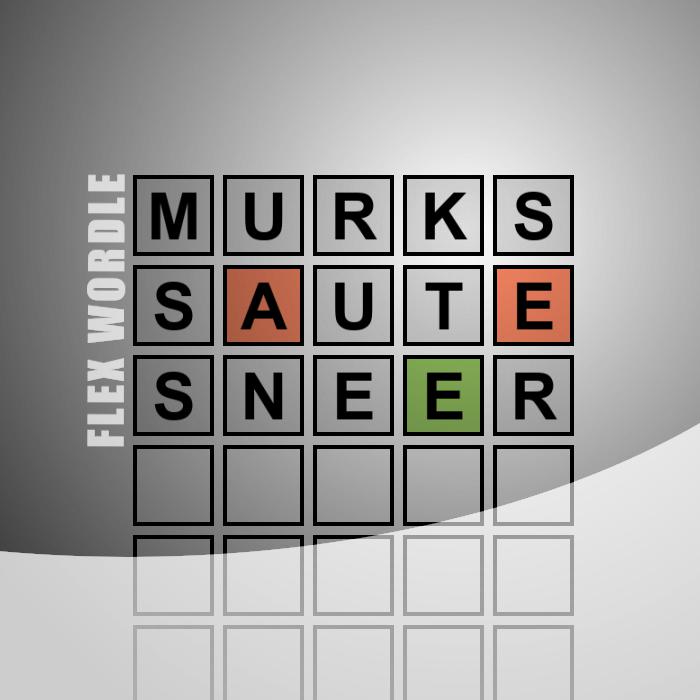 Guess the
WORDLE
in 3 tries. After each guess, the color of the tiles will change to show how close your guess was to the solution.
What do you call a man who mar...
What do you call a man who marries another man?

A minister!

Low Self-esteem
A guy had been feeling down for so long that he finally decided to seek the aid of a psychiatrist.
He went there, lay on the couch, spilled his guts then waited for the profound wisdom of the psychiatrist to make him feel better.
The psychiatrist asked me a few questions, took some notes then sat thinking in silence for a few minutes with a puzzled look on his face.
Suddenly, he looked up with an expression of delight and said, "Um, I think your problem is low self-esteem. It is very common among losers."
#joke
A nun and a huge man were stan...
A nun and a huge man were standing in an elevator. Being the nice person that she was, she looked over at him, smiled, and said "T.G.I.F." He looked back at her and said "S.H.I.T." The nun was shocked. She turned to the man and said "There was no need to be rude, all I said was "Thank God It's Friday." The man looked back at her and said, "Well you must have misunderstood me because all I said was Sorry Honey, it's Thursday."
A wealthy lawyer was riding in...
A wealthy lawyer was riding in his limousine when he saw two men along the roadside eating grass. Disturbed, he ordered his driver to stop and he got out to investigate.
He asked one man, "Why are you eating grass?"
"We don't have any money for food," the poor man replied. "We have to eat grass."
"Well then, you can come with me to my house and I'll feed you," the lawyer said.
"But sir, I have a wife and two children with me. They are over there, under that tree."
"Bring them along," the lawyer replied.
Turning to the other poor man he stated, "You come with us also."
The second man, in a pitiful voice then said, "But sir, I also have a wife and SIX children with me!"
"Bring them all, as well," the lawyer answered.
They all entered the car, which was no easy task, even for a car as large as the limousine.
Once underway, one of the poor fellows turned to the lawyer and said, "Sir, you are too kind. Thank you for taking all of us with you."
The lawyer replied, "Glad to do it. You'll really love my place; the grass is almost a foot high!"
These days about half the stuf...
These days about half the stuff
In my shopping cart says,
'For fast relief
An old man was sitting on his ...
An old man was sitting on his rural porch, watching a jackrabbit cross the road. Just then, a passing truck squashed the jackrabbit.
The driver, pulled over, jumped out and ran back to see what he had hit. Seeing the flattened jackrabbit, he retrieved a spray can from the truck, and sprayed it on the mess. Waiting a few minutes, he shook the can and sprayed more on. The flattened mass quivered, and the driver sprayed yet more on. The mass quivered more, pulsing as well. The driver emptied the can, and the mass quivered, pulsed and reassembled itself into the jackrabbit. The old man watched, stunned. The driver tossed the empty can into a clump of roadside weeds and drove off.
The jackrabbit shook itself, turned to the old man and waved, then hopped a few steps. It stopped, turned back to the old man and waved again.. hopped a few more steps, stopped, turned and waved. This repeated every few hops until the jackrabbit disappeared into the field across the road.
Curious, the old man slowly arose, and hobbled toward where the driver had tossed the can, poking through the weeds with his cane until he found it. He picked up the can and read the label... "Hare Restorer With Permanent Wave."
#joke
A man and a woman, who h...
A man and a woman, who have never met before, find themselves assigned to the same sleeping room on a Transcontinental train.
Although initially embarrassed and uneasy over sharing a room, the two are tired and fall asleep quickly - he in the upper bunk and she in the lower.
At about 2:00 am, he leans over and gently wakes the woman, saying, "Ma'am, I'm sorry to bother you, but would you be willing to reach into the closet to get me a second blanket? I'm awfully cold."
"I have a better idea," she replies. "Just for tonight, let's pretend that we're married." "Wow! That's a great idea!!" he exclaims. "Good," she replies. "Get your own @#+% blanket."
#joke
Another...
Another Lesson in Managment
A turkey was chatting with a bull.
"I would love to be able to get to the top of that tree", sighed the turkey, "but I haven't got the energy.
"Well, why don't you nibble on some of my droppings?" replied the bull. "They're packed with nutrients."
The turkey pecked at a lump of dung and found that it actually gave him enough strength to reach the first branch of the tree.
The next day, after eating some more dung, he reached the second branch.
Finally after a fortnight, there he was proudly perched at the top of the tree. Soon the turkey was promptly spotted by a farmer who shot him out of the tree.
Management Lesson: Bullshit might get you to the top, but it won't keep you there.
#joke
Blond Father
A blond guy and a brunette girl were happily married and about to have a baby. One day, the wife started having contractions, so the husband rushed her to the hospital. He held her hand as she went through a trying birth. In the end, there were two little baby boys.
The blond guy turned to his wife and angrily said, "All right, who's the other father!?!"
#joke
Join us on WhatsApp