Hypnotist
A woman comes home and tells her husband, "Remember those headaches I've been having all these years? Well, they're gone."
A Spanish man wants to buy a s...
A Spanish man wants to buy a soda from the soda machine. He puts in some change. The machine says "DIME". The man tells the machine "Yo quiero Pepsi!"
A Recently Spotted Bumper Sticker
I'm pretty sure God prefers spiritual fruits to religious nuts.
Actual instruction lables found on products...
ON A HAIR DRYER:
Do not use while sleeping.
ON A BAG OF FRITOS:
You could be a winner! No purchase necessary. Details inside.
ON A BAR OF DIAL SOAP:
Directions: Use like regular soap.
ON A FROZEN DINNER:
Serving suggestion: Defrost.
ON A HOTEL-PROVIDED SHOWER CAP:
Fits one head.
ON TESCO'S TIRAMISU DESERT:
Do not turn upside down. (Printed on the bottom of the box.)
ON MARKS & SPENCER BREAD PUDDING:
Product will be hot after heating.
ON PACKAGING FOR A ROWENTA IRON:
Do not iron clothes on body.
ON BOOTS CHILDRENS' COUGH MEDICINE:
Do not drive car or operate machinery.
ON NYTOL (A SLEEP AID):
Warning: may cause drowsiness.
ON A KITCHEN KNIFE:
Warning keep out of children.
ON A STRING OF CHRISTMAS LIGHTS: For indoor or outdoor use only.
ON A FOOD PROCESSOR:
Not to be used for the other use.
ON SAINSBURY'S PEANUTS:
Warning: contains nuts.
ON AN AMERICAN AIRLINES PACKET OF NUTS:
Instructions: open packet, eat nuts.
ON A CHAINSAW:
Do not attempt to stop chain with your hands.
Woman: "Do you like my new win...
Woman: "Do you like my new windscreen wiper – I got it for my husband."

Friend "Sounds like a fair swap."

Chinese Plane Crash
Time sensitive note: This joke pertains to the crash of a Chinese plane into a United States plane over International waters. China demanded an apology from us and stole technology from our plane when it was forced to make an emergency landing in Chinese lands.
In a heroic dogfight, fought over international waters off the mainland China coast, a 60s era American-built Lockheed Electra propeller airliner with 24 US Navy passengers/observers aboard chewed up one of China's best state-of-the-art supersonic fighter aircraft.
The Americans utilizing the infrequently seen combat tactic of straight and level flight, often accomplished by relying solely on auto pilot, engaged the unfortunate single seat combat jet and knocked it out of the air using only one of its four formidable rotating air mass propeller weapons system.
After the action, the crew and passengers/observers dropped in on China's Hainan Island Resort for some much-deserved R&R as guests of the Chinese government.
Reprinted from the Taiwan Daily Gazette
#joke
FLEX WORDLE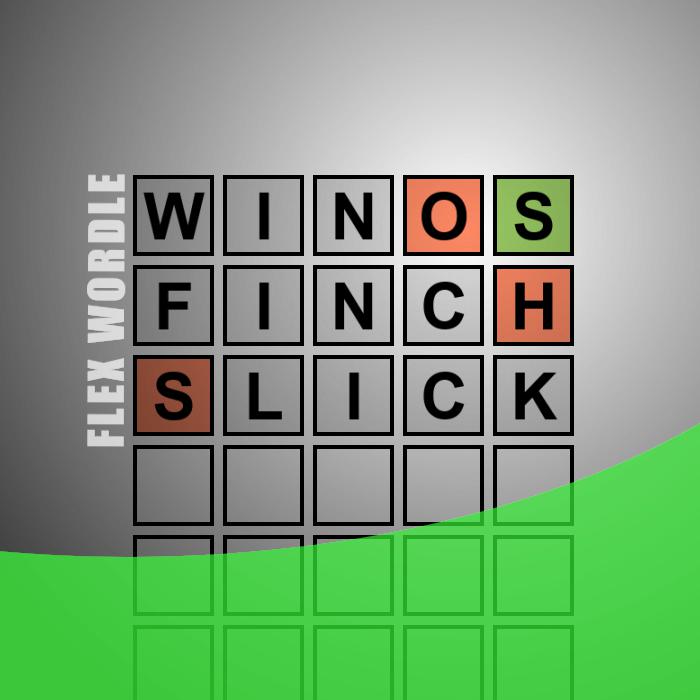 Guess the
WORDLE
in 3 tries. After each guess, the color of the tiles will change to show how close your guess was to the solution.
Ventriloquist
A young ventriloquist is touring the clubs and one night he's doing a show in a small club in a small town in Arkansas.
With his dummy on his knee, he's going through his usual dumb blonde jokes when a blonde woman in the fourth row stands on her chair and starts shouting: "I've heard enough of your stupid blonde jokes.
What makes you think you can stereotype women that way?
What does the color of a person's hair have to do with her worth as a human being?
It's guys like you who keep women like me from being respected at work and in the community and from reaching our full potential as a person, because you and your kind continue to perpetuate discrimination against, not only blondes, but women in general...and all in the name of humor!"
The ventriloquist is embarrassed and begins to apologize, when the blonde yells, "You stay out of this, mister! I'm talking to that little jerk on your knee!"
Condom
Q. What did the penis say to the condom? A. Cover me Im going in.
Australian brain transplant Australian brain transplant
An Englishman wanted to become an Irishman, so he visited a doctor to find out how to go about this. "Well" said the doctor, "this is a very delicate operation and there is a lot that can go wrong. I will have to remove half your brain". "That's OK" said the Englishman. "I've always wanted to be Irish and I'm prepared to take the risk".
The operation went ahead but the Englishman woke to find a look of horror on the face of the doctor. "I'm so terribly sorry!!" the doctor said. "Instead of removing half the brain, I've taken the whole brain out". The patient replied, "No worries, mate!!"

"Send someone over quickl...
"Send someone over quickly!" the old woman screamed into the phone. "Two naked men are climbing towards my bedroom window!"
"This is the Fire Department, lady," the voice replied. "I'll have to transfer you to the Police Department."
"No, it's YOU I want!" she yelled. "They need a longer ladder!"
#joke
Man, Woman, Sleeping Compartment
A man and a woman who have never met before find themselves in the same sleeping carriage of a train.
After the initial embarrassment they both go to sleep, the woman on the top bunk, the man on the lower.
In the middle of the night the woman leans over, wakes the man and says, "I'm sorry to bother you, but I'm awfully cold and I was wondering if you could possibly get me another blanket."
The man leans out and, with a glint in his eye, says, "I've got a better idea... just for tonight, let's pretend we're married."
The woman thinks for a moment. "Why not," she giggles.
"Great," he replies, "Get your own damn blanket!"
#joke
A little boy walks into a pet ...
A little boy walks into a pet store, and asks the keeper, "Hey Mister... Can I get some boyd seed??
The shopkeeper says "Pardon me?", to which the little boy repeats "Hey Mister... Can I please get some boyd seed??
The shop keeper says "Well, it's caled BIRD SEED, not boyd seed, so you go home and practice, and come back when you can say it properly..."
The little boy leaves, and comes back in two days. As the shopkeeper approaches, the little boy asks, "Hey Mister... Can I PUH-LEASE have some boyd seed?!?
Again, the shopkeeper explains to him it is called BIRD SEED, and he is to go home and practice, and come back when he can say it properly...
Two more days pass, and the little boy again enters the pet store. The shopkeeper approaches him and the boy asks, "Hey Mister... do ya wanna buy a dead boyd?!?"
#joke
Humor about St. Patrick's Day
Paddy was tooling along the road one fine day when the local policeman, a friend of his, pulled him over. "What's wrong, Seamus?" Paddy asked. "Well didn't ya know, Paddy, that your wife fell out of the car about five miles back?" said Seamus. "Ah, praise the Almighty!" Paddy replied with relief. "I thought I'd gone deaf!"
A cop pulls up two Irish drunks, and says to the first, "What's your name and address?" "I'm Paddy O'Day, of no fixed address." The cop turns to the second drunk, and asks the same question. "I'm Seamus O'Toole, and I live in the flat above Paddy."
What's the difference between ...
What's the difference between a politician and an onion? No one cries if you chop up the politician.
Burglar and an Elderly Woman
An elderly woman had just returned to her home from an evening of church services when she was startled by an intruder. She caught the man in the act of robbing her home of its valuables and yelled, "Stop! Acts 2:38!" (Repent and be baptized, in the name of Jesus Christ so that your sins may be forgiven.)
The burglar stopped in his tracks. The woman calmly called the police and explained what she had done.
As the officer cuffed the man to take him in, he asked the burglar, "Why did you just stand there? All the old lady did was yell a scripture to you."
"Scripture?" replied the burglar. "She said she had an ax and two 38's!"
#joke
Join us on WhatsApp