Three sons left home, went out...
Three sons left home, went out on their own and prospered. They discussed the gifts they were able to give their elderly mother.
The first said: "I built a big house for our mother."
The second said: "I sent her a Mercedes with a driver."
The third said: "You remember how our mother enjoys reading the Bible. Now she can't see very well. So I sent her a remarkable parrot that recites the entire Bible. It took elders in the church 12 years to teach him. Mama just has to name the chapter and verse and the parrot recites it."
Soon thereafter, their mother sent out her letters of thanks. "William," she said, "the house you built is so huge. I live only in one room, but I have to clean the whole house.
"Arnold," she said, "I am too old to travel. I stay most of the time at home so I rarely use the Mercedes. And that driver is so rude! He's a pain!"
"But David," she said, "the chicken was delicious!"
#joke
Do professional speechwriters ...
Do professional speechwriters have to fill out a lot of rant applications?
A man in the dress business ca...
A man in the dress business called a friend, also in the dress business, and asked how things were going.
"Couldn't be better," answered the friend. "Even with the recession, our sales are up 40 percent. My son, the lawyer, just won a big case. And his fee was a million dollars. My other son, the surgeon, was nominated for the Nobel Prize in medicine..."
"I'll phone you back later," the caller interrupted. "I didn't know you had someone with you."
Q: Why don't cannibals eat clo...
Q: Why don't cannibals eat clowns?
A: Because they taste funny
Understanding Women
(A Man's Perspective)
I know I'm not going to understand women..
I'll never understand how you can take boiling hot wax, pour it onto your upper thigh, rip the hair out by the root, and still be afraid of a spider.

Getting Saved
A father asked his little boy if he knew how a person gets saved.
"We'll be saved by going to our church every Sunday," the boy said without hesitation.
His father explained that going to their church each week would not save them.
"Well, then, we better find another church!" replied the boy.
From "The Book of Church Jokes," published by Barbour Publishing, Inc., Uhrichsville, Ohio. Copyright 2009. Used by permission of Barbour Publishing, Inc.

#joke
FLEX WORDLE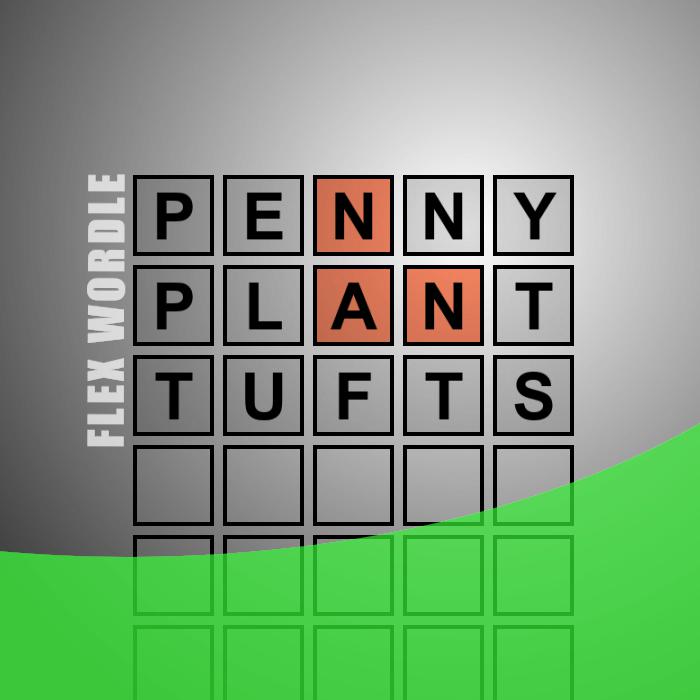 Guess the
WORDLE
in 3 tries. After each guess, the color of the tiles will change to show how close your guess was to the solution.
The new baby...
A young mother finds out she is pregnant again, and she tells the good news to anyone who will listen. One day when the woman and the boy are out shopping, a friend of the mother asks the little boy if he was excited about the new baby.
"Oh, yes!" the little tyke says. And having overheard some of his parents' private conversations, he adds, "And I know what we are going to name it, too. If it's a girl we're going to call it Mary, and if it's another boy we're going to call it Quits."
#joke
True Marketing Errors
Below are fine examples of what happens when marketing translations fail to reach a foreign country in an understandable way.
Coors put its slogan, "Turn it loose," into Spanish, where it was read as "Suffer from diarrhea."
Clairol introduced the "Mist Stick," a curling iron, into German only to find out that "mist" is slang for manure. Not too many people had use for the "manure stick".
Scandinavian vacuum manufacturer Electrolux used the following in an American campaign: Nothing sucks like an Electrolux.
The American slogan for Salem cigarettes, "Salem-Feeling Free", was translated into the Japanese market as "When smoking Salem, you will feel so refreshed that your mind seems to be free and empty."
When Gerber started selling baby food in Africa, they used the same packaging as in the US, with the beautiful baby on the label. Later they learned that in Africa, companies routinely put pictures on the label of what's inside, since most people can't read English.
An American T-shirt maker in Miami printed shirts for the Spanish market which promoted the Pope's visit. Instead of "I saw the Pope" (el Papa), the shirts read "I saw the potato" (la papa).
In Italy, a campaign for Schweppes Tonic Water translated the name into "Schweppes Toilet Water."
Pepsi's "Come alive with the Pepsi Generation" translated into "Pepsi brings your ancestors back from the grave," in Chinese.
When Parker Pen marketed a ballpoint pen in Mexico, its ads were supposed to say "It won't leak in your pocket and embarrass you." However, the company mistakenly thought the spanish word "embarazar" meant embarrass. Instead the ads said that "It wont leak in your pocket and make you pregnant."
The name Coca-Cola in China was first rendered as Ke-kou-ke-la. Unfortunately, the Coke company did not discover until after thousands of signs had been printed that the phrase means "bite the wax tadpole" or "female horse stuffed with wax" depending on the dialect. Coke then researched 40,000 Chinese characters and found a close phonetic equivalent, "ko-kou-ko-le," which can be loosely translated as "happiness in the mouth."
Also in Chinese, the Kentucky Fried Chicken slogan "finger-lickin' good" came out as "eat your fingers off."
When General Motors introduced the Chevy Nova in South America, it was apparently unaware that "no va" means "it won't go." After the company figured out why it wasn't selling any cars, it renamed the car in its Spanish markets to the Caribe.
Colgate introduced a toothpaste in France called Cue, the name of a notorious porno magazine.
#joke
Lord of the Manor
The Lord of the manor returned from his grouse hunt quite a bit earlier than expected. He entered the master bedroom to change, and found her Ladyship making passionate love to Sir Archibald Carpley.
The irate Lord stood stiffly and loudly berated his wife for her infidelity. With thunder in his voice, he reminded her that he had taken her from a miserable existence on a local run-down farm, given her a fine home, provided her with servants, expensive clothes and jewels, and almost anything she desired.
By this time the woman was crying inconsolably, his Lordship then turned his wrath on his supposed friend: "And as for you Reggie -- you might at least stop while I'm talking !"
#joke
Musicians and Lightbulbs
Q: How many musicians does it take to screw in a lightbulb? A: One, two, one, two, three, four!
Final Year Project
For his final project in a statistics class, a student decided to conduct a survey. So it wouldn't be a boring project, he chose to find out peoples' favorite pastimes.
The teacher required that he sample at least 100 people, so he started out his project visiting a fairly large apartment building near the university.
He knocked on the first door and a man answered.
"Sir, what is your name ?" ; asked the student
"John" ,
"Sir I'm doing a school study and would like to know what is your
favorite pastime ?"
"Watching bubbles in bath," Came the reply.
He liked the esoterical answer and continued down the hall, until he
came to the next door, when he asked again.
"Sir, what is your name ?"
"Jeff !" ,
"Sir, Would you please tell me your favorite pastime ?"
"Watching bubbles in bath," was the answer.
Quite amused and confused he went on to ask a good number of people in the building and and all of them had the same pastime "watching bubbles in bath".
He left the building and walked across the street where there were several row houses to continue the survey. At the first house, he knocks and an attractive college girl opens the door.
Our surveyor starts agins - "What is your name?" "Bubbles !"
#joke
When their car broke down a Je...
When their car broke down a Jew, an Indian and an Australian knocked on a farmer's door to ask for accommodation for the night.
"I only have room for two, one of you will have to sleep in the barn," said the farmer.
"Alright, I will," said the Jew.
But 5 minutes later there was a knock at the door.
"There's a pig in the barn, I can't sleep in there," said the Jew.
"Okay, I'll go," said the Indian. Five minutes later there was a knock on the door.
"There is an un-sacred cow in the barn," he said.
"No worries mate, I'll go," said the Australian. Five minutes later there was yet another knock at the door.
It was the pig and cow!!!
#joke
Corporate Lesson 4

Corporate Lesson 4

A crow was sitting on a tree, doing nothing all day. A small rabbit saw the crow and asked him, "Can I also sit like you and do nothing all day long?"

The crow answered: "Sure, why not."

So, the rabbit sat on the ground below the crow, and rested. All of a sudden a fox appeared, jumped on the rabbit and ate it.

Moral of the story: To be sitting and doing nothing, you must be sitting very, very high up.
#joke
At a party, a guy approached a...
At a party, a guy approached a girl and whispered something in her ear.
"You filthy pervert!!" she shrieked. "What makes you think I'd let you do a thing like that to me?"
Then her eyes narrowed and she said, "Unless you're the son-of-a-bitch that stole my diary!"
#joke
To My Bank
Dear Sirs, To My Bank
Dear Sirs,
In view of what seems to be happening internationally with banks at the moment, I was wondering if you could advise me. If one of my checks is returned marked "insufficient funds," how do I know whether that refers to me or to you?
Sincerely,
#joke
The Fishing Trip
A woman is in bed with her lover who also happens to be her husband's best friend. They had sex for hours, and afterwards, while they're just laying there, the phone rings. Since it is the woman's house, she picks up the receiver. Her lover looks over at her and listens, only hearing her side of the conversation... She is speaking in a cheery voice) "Hello? Oh, hi. I'm so glad that you called. Really? That's wonderful. I am so happy for you. That sounds terrific. Great! Thanks. Okay. Bye bye."
She hangs up the telephone and her lover asks, "Who was that?"
"Oh" she replies, "that was my husband telling me all about the wonderful time he's having on his fishing trip with you."
#joke
The Effects of Sex
...
The Effects of Sex
1. Sex is a beauty treatment. Scientific tests find that when women make love they produce amounts of the hormone estrogen, which makes hair shine and skin smooth.
2. Gentle, relaxed lovemaking reduces your chances of suffering dermatitis, skin rashes and blemishes. The sweat produced cleanses the pores and makes your skin glow.
3. Lovemaking can burn up those calories you piled on during that romantic dinner.
4. Sex is one of the safest sports you can take up. It stretches and tones up just about every muscle in the body. It's more enjoyable than swimming 20 laps, and you don't need special runners.
5. Sex is an instant cure for mild depression. It releases endorphins into the bloodstream, producing a sense of euphoria and leaving you with a feeling of well-being.
6. The more sex you have, the more you will be offered. The sexually active body gives off greater quantities of chemicals called pheromones. These subtle sex perfumes drive the opposite sex crazy!
7. Sex is the safest tranquilizer in the world. IT IS 10 TIMES MORE EFFECTIVE THAN VALIUM.
8. Kissing each day will keep the dentist away. Kissing encourages saliva to wash food from the teeth and lowers the level of the acid that causes decay, preventing plaque build-up.
9. Sex actually relieves headaches. A lovemaking session can release the tension that restricts blood vessels in the brain.
10. A lot of lovemaking can unblock a stuffy nose. Sex is a natural antihistamine. It can help combat asthma and hay fever.
#joke