A married couple went to the h...
A married couple went to the hospital together to have their baby delivered.
Upon their arrival, the doctor said he had invented a new machine that would transfer a portion of the mother's labor pain to the father of the baby. He asked if they were willing to try it out. They were both very much in favor of it.
The doctor set the knob to 10 percent for starters, explaining that even 10 percent was probably more pain than the father had ever experienced before. But as the labor progressed, the husband felt fine, so he asked the doctor to go ahead and bump it up a notch. The doctor then adjusted the machine to 20 percent pain transfer. The husband was still feeling fine.
The doctor checked the husband's blood pressure and pulse and was amazed at how well he was doing. At this, they decided to try for 50 percent.
The husband continued to feel quite well. Since it was obviously helping out his wife considerably, he encouraged the doctor to transfer ALL the pain to him.
The wife delivered a healthy baby with virtually no pain. She and her husband were ecstatic. When they got home, the mailman was dead on their porch.
Overfishing makes us h...
Overfishing makes us hard of herring. I won't eat farmed fish either: I don't believe in roughy housing, or carp pooling. I've haddock up to here!
The Teacher had asked the clas...
The Teacher had asked the class to write an essay about an unusual event that happened during the past week.
Little Johnny got up to read his. It began, "My daddy fell in well last week."
"Good Lord!" the teacher exclaimed. "Is he OK?"
"He must be," said Little Johnny. "He stopped calling for help yesterday."
#joke
Dumb Kid
A young boy enters a barber shop and the barber whispers to his customer, "This is the dumbest kid in the world. Watch while I prove it to you." The barber puts a dollar bill in one hand and two quarters in the other, then calls the boy over and asks, "Which do you want, son?"
The boy takes the quarters and leaves. "What did I tell you?" said the barber. "That kid never learns!"
Later, when the customer leaves, he sees the same young boy coming out of the ice cream store. "Hey, son! May I ask you a question? Why did you take the quarters instead of the dollar bill?"
The boy licked his cone and replied, "Because the day I take the dollar, the game is over!"
#joke
An enterprising, but bashful s...
An enterprising, but bashful sailor finds himself on shore leave in Korea for his first time. While the rest of the guys are out having a jolly good time in the red light district of Pusan, our hero just can't get up the nerve to ask the local girls how much it costs for a good time.
He sits at his table for a moment watching the girls, and devises a get laid plan.
One of the local girls approaches him and asks, "Wat is you name?"
He replies, "Rick Venus"
She says, "Lick Penus?"
He says, "Sure how much?"
#joke
Work virus
There is a dangerous virus going around. It is called WORK.
If you receive WORK from your colleagues, your boss, or anyone else, via e-mail or any other means, DO NOT TOUCH IT! This virus wipes out your private life completely.
If you should come into contact with WORK, put on your jacket, take two good friends and go straight to the nearest pub.
Order the antidote known as BEER. Take the antidote repeatedly until WORK has been completely eliminated from your system.
Forward this warning immediately to at least 5 friends. Should you realize that you do not have 5 friends, this means that you are already infected and that WORK already controls your life.
REMEMBER, THIS VIRUS IS DEADLY!
FLEX NERDLE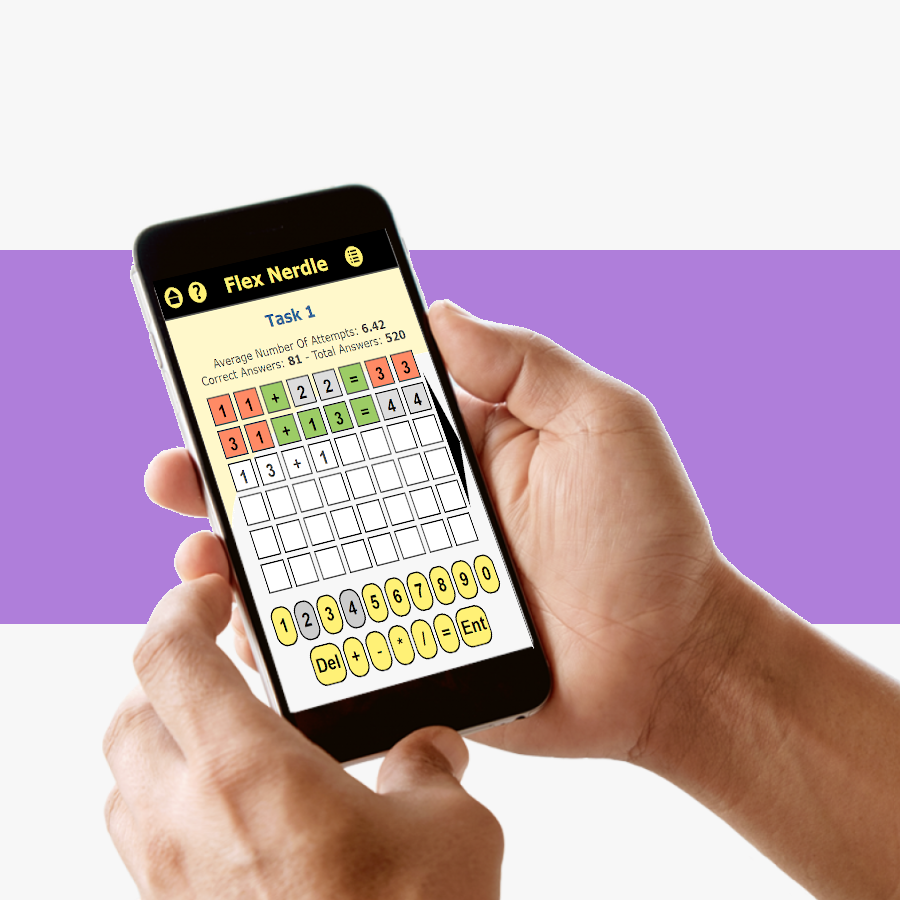 Guess the
NERDLE
in 6 tries. After each guess, the color of the tiles will change to show how close your guess was to the solution.
So you want to marry a millionaire ?
A very rich man met a beautiful lady and he decided he wanted to marry her right away. She said, But we dont know anything about each other. He said,Thats all right, well learn about each other as we go along. So she consented, and they were married, and went on a honeymoon to a very nice resort. So one morning they were lying by the pool, when he got up off of his towel, climbed up to the 10-meter board and did a two and a half tuck gainer, this followed by a three rotations in jackknife position, where he straightened out and cut the water like a knife. After a few more demonstrations, he came back and lay down on the towel.
That was incredible! she said.
I used to be an Olympic diving champion. You see, I told you wed learn more about ourselves as we went along. So she got up, jumped in the pool, and started doing laps. After about thirty laps she climbed back out and lay down on her towel hardly out of breath.
That was incredible! he said. Were you an Olympic endurance swimmer?
No, she said, I was a hooker in Venice and I worked both sides of the canal.
#joke
First Woman Recruit
The first woman recruit in the Army reported for duty and was told that although her quarters would be in a separate building, she was to mess with the men.
It wasn't until four weeks later someone finally told her that meant to at her meals with them.
Bob, a middle-aged Canadian to...
Bob, a middle-aged Canadian tourist on his first visit to Orlando, Florida, finds the red-light district and enters a large brothel. The madam asks him to be seated and sends over a young lady to entertain him.
They sit and talk, frolic a little, giggle a bit, drink a bit, and she sits on his lap. He whispers in her ear and she gasps and runs away! Seeing this, the madam sends over a more experienced lady to entertain the gentleman. They sit and talk, frolic a little, giggle a bit, drink a bit, and she sits on his lap. He whispers in her ear, and she too screams: "No!" and walks quickly away.
The madam is surprised that this ordinary looking man has asked for something so outrageous that her two girls will have nothing to do with him. She decides that only her most experienced lady, Lola, will do. Lola has never said no, and it's not likely anything would surprise her. So the madam sends her over to Bob. They sit and talk, frolic a little, giggle a bit, drink a bit, and she sits on his lap. He whispers in her ear and she screams: "NO WAY, BUDDY!" and smacks him as hard as she can and leaves.
The madam is by now absolutely intrigued, having seen nothing like this in all her years of operating a brothel. She hasn't done the bedroom work herself for a long time, but she's sure she has said yes to everything a man could possibly ask for. She just has to find out what this man wants that has made her girls so angry. Besides she sees a chance to teach her employees a lesson. So she goes over to Bob and says that she's the best in the house and is available. She sits and talks with him. They frolic, giggle, drink, and then she sits in his lap.
Bob leans forwards and whispers in her ear: "Can I pay in Canadian currency?"
#joke
Wake up!
Linda was with her mother while her older sister was being examined by a dentist. Linda kept herself busy playing with toys in the waiting room until she noticed that her mom was resting, her eyes closed.
With about six other patients waiting, Linda marched up to her mother, looked her straight in the face and shook her shoulder.
"Mommy," she yelled, "wake up! This is not church!"
#joke
A FARMER and his wife decided ...
A FARMER and his wife decided to hold a talent show for their animals in which each contestant would recite a passage from Shakespeare. The prize would be a big marquee with a glitter ball inside. The pig performed a piece from Hamlet; the cow chose Richard III and the sheep picked MacBeth. After much deliberation the farmer and his wife picked the best entry, announcing: "Cow is the winner of our disco tent."
#joke
Knock Knock Collection 102
Knock Knock
Who's there?
Jester!
Jester who?
Jester minute I'm trying to find my keys!
Knock Knock
Who's there?
Jethro!
Jethro who?
Jethro the boat and stop talking so much!
Knock Knock
Who's there?
Jewell!
Jewell who?
Jewell know if you open the door!
Knock Knock
Who's there?
Jewell!
Jewell who?
Jewell remember me once you open the door!
Knock Knock
Who's there?
Jilly!
Jilly who!
Jilly out here, so let me in!
#joke
An American and a Japanese wer...
An American and a Japanese were sitting on the plane on the way to LA When
the American turned to the Japanese and asked, "What kind of -ese are you?"
The Japanese confused, replied, "Sorry but I don't understand what you
mean."
The American repeated, "What kind of -ese are you?"
Again, the Japanese was confused over he question.
The American, now irritated, then yelled, "What kind of -ese are you
.... Are you a Chinese, Japanese, Vietnamese!, etc......??? "
The Japanese then replied, "Oh, I am a Japanese."
A while later the Japanese turned to the American and asked What kind Of
'key' was he.
The American, frustrated, yelled, "What do you mean what kind of -kee'am
I?!"
The Japanese said, "Are you a Yankee, donkee, or monkee?"
LESSON III: "NEVER INSULT ANYONE"
#joke
License Renewal
...
License Renewal
A woman named Emily renewing her driver's license at the Transport office was asked by the clerk to state her occupation. She hesitated, uncertain how to classify herself. "What I mean is," explained the clerk, "do you have a job, or are you just a "?". "Of course I have a job," snapped Emily. "I'm a Mum."
"We don't list 'Mum' as an occupation.. 'housewife' covers it," said the clerk emphatically.
I forgot all about her story until one day I found myself in the same situation, this time at our local police station. The Clerk was obviously a career woman, poised, efficient, and possessed of a high sounding title like, "Official Interrogator" or "Town Registrar." "What is your occupation?" she probed.
What made me say it, I do not know... The words simply popped out. "I'm a Research Associate in the field of Child Development and Human Relations." The clerk paused, pen frozen in midair, and looked up as though she had not heard right. I repeated the title slowly, emphasizing the most significant words. Then I stared with wonder as my pronouncement was written in bold, black ink on the official questionnaire!
"Might I ask," said the clerk with new interest, "just what you do in your field?" Coolly, without any trace of fluster in my voice, I heard myself reply, "I have a continuing programme of research, (what mother doesn't), in the laboratory and in the field, (normally I would have said indoors and out).
I'm working for my Masters, (the whole bloody family), and already have four credits, (all daughters). Of course, the job is one of the most demanding in the humanities, (any mother care to disagree?) and I often work 14 hours a day, (24 is more like it). But the job is more challenging than most run-of-the-mill careers and the rewards are more of a satisfaction rather than just money."
There was an increasing note of respect in the girl's voice as she completed the form, stood up, and personally ushered me to the door.
When I got home, buoyed up by my glamorous new career, I was greeted by my lab assistants - ages 10, 7, and 3. Upstairs, I could hear our new experimental model, (a 6 month old baby), in the child-development programme, testing out a new vocal pattern. I felt I had triumphed over bureaucracy! And I had gone on the official records as someone more distinguished and indispensable to mankind than "just another Mum."
Motherhood.....What a glorious career! Especially when there's a title on the door.
Does this make grandmothers "Senior Research Associates in the field of Child Development and Human Relations" and great grandmothers "Executive Senior Research Associates"? I think so! I also think it makes Aunts "Associate Research Assistants".
#joke
A man goes to the doctor feeli...
A man goes to the doctor feeling unwell. The doctor examines him and says: "You're suffering from Alice."


"What's that?" asks the man.

"I don't know," says the doctor, "But Christopher Robin went down with it"
Mrs C Smith, Penicuik

Did you hear about the man who bought a dog with no legs?

He called it cigarette. He used to take it out for a drag.

Neil Sutton, Corstorphine

Once upon a time there were two muffins in the microwave. Suddenly, one of the muffins said: "Man it's hot in here."

The other muffin exclaimed: "Look, a talking muffin!"

Tony White, Loanhead

Why does a room full of married people looks so empty?

There's not a single person in it . . .

Mark Allan, Niddrie

What do you call a boom-a-rang, that doesn't come back?

A Stick.

Eric Stevenson, Leith

If you have a joke you would like to share with us e-mail: letters_en@edinburghnews .com






The full article contains 162 words and appears in Edinburgh Evening News newspaper.