Have a great time for
Christmas
, check out our latest
Christmas jokes of 2022
on:
Christmas jokes collection
An eccentric philosophy profes...
An eccentric philosophy professor gave a one question final exam after a semester dealing with a broad array of topics.
The class was already seated and ready to go when the professor picked up his chair, plopped it on his desk and wrote on the board: "Using everything we have learned this semester, prove that this chair does not exist."
Fingers flew, erasers erased, notebooks were filled in furious fashion. Some students wrote over 30 pages in one hour attempting to refute the existence of the chair. One member of the class however, was up and finished in less than a minute.
Weeks later when the grades were posted, the rest of the group wondered how he could have gotten an A when he had barely written anything at all. His answer consisted of two words: "What chair?"
#joke
Politics
Little Johnny came home from school one day and said to his father "Dad,what can you tell me about politics? I have to learn about it for school tomorrow."
The father thought some and said, "Okay, son . The best way I can describe politics is to use an analogy. "Lets say that I'm capitalism because I'm the bread winner. Your mother will be government because she controls everything, our maid will be the working class because she works for us, you will be the people because you answer to us, and your baby brother will be the future. Does that help any?"
Little Johnny said, "Well, Dad, I don't know, but I'll think about what you said."
Later that night, after everyone had gone to bed, Johnny was awaken by his brother's crying. Upon further investigation, he found a dirty diaper. So,he went down the hall to his parent's bedroom and found his father's side of the bed empty and his mother wouldn't wake up.
Then he saw a light on in the guest room down the hall, and when he reached the door, he saw through the crack that his father was in bed with the maid. Because he couldn't do anything else, he turned and went back to bed.
The next morning, he said to his father at the breakfast table, "Dad, I think I understand politics much better now."
"Excellent, my boy," he answered. "What have you learned?" Little Johnny thought for a minute and said, "
I learned that Capitalism is screwing the Working Class, Government is sound asleep ignoring the People, and the Future's full of sh*t."
#joke
A married couple were asleep w...
A married couple were asleep when the phone rang at 2 in the morning, thewife (undoubtedly blonde), picked up the phone, listened a moment andsaid, "How should I know, that's 200 miles from here?" and hung up.
The husband said, "Who was that?" The wife said, "I don't know, someyoung woman wanting to know 'if the coast is clear."
Disney made a movie about a ma...
Disney made a movie about a man who lit his farts. They called it Butane and the Beast.
The mailperson rings the doorb...
The mailperson rings the doorbell and as says: I have a parcel here, but the name on its obliterated.
Smiths says: Can't be for me, then. My name is Smiths.

The Wedding Proposal
During the wedding rehearsal, the groom approached the priest with an unusual offer. "Look, I'll give you $100 if you'll change the wedding vows. When you get to the part where I'm to promise to 'love, honor, and obey' and 'forsaking all others, be faithful to her forever,' I'd appreciate it if you'd just leave that part out."
He slipped the priest the cash and walked away.
The wedding day arrived. When it came time for the groom's vows, the priest looked the young man in the eye and said," Will you promise to prostrate yourself before her, obey her every command and wish, serve her breakfast in bed every morning of your life and swear eternally before God and your lovely wife that you will not ever even look at another woman, as long as you both shall live?"
The groom gulped and looked around and then said in a tiny voice, "I do."
After the ceremony, the groom pulled the priest aside and hissed, "I thought we had a deal."
The priest slipped the $100 back into the man's hand and whispered, "The bride's father made me a much better offer."
This joke was reprinted from "The Book of Catholic Jokes" by Deacon Tom Sheridan, with permission of ACTA Publications. Copyright 2008. All rights reserved.
#joke
FLEX NERDLE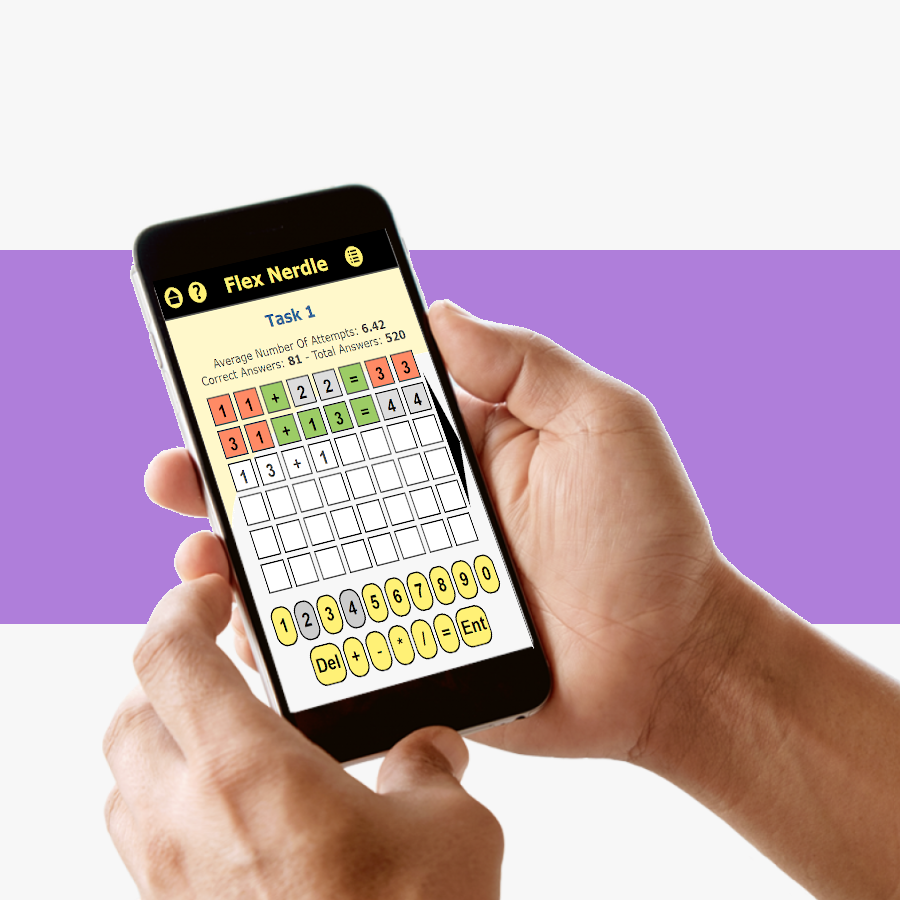 Guess the
NERDLE
in 6 tries. After each guess, the color of the tiles will change to show how close your guess was to the solution.
So there was these three ducks...
So there was these three ducks blowing bubbles in the pond.
A cop passes by and takes them to jail.
They go to court and the judge asks the first duck what did you do?
The first duck says I was blowing bubbles in the pond.
The Judge says your going to jail.
Then the second duck comes in and the judge asks what did you do?
The second duck says i was blowing bubbles in the pond.
The judge says your going to jail.
Then the third duck comes in and the judge asks what did you do?
The third duck says I don't know, but my name is Bubbles
#joke
Your husband gets it double!
A woman found out that her husband was cheating on her. The woman and her husband got a divorce and the woman went on with her life hating her ex-husband. O ne day she found a beautiful lamp lying on the sidewalk. She picked it up and rubbed it a little bit. Suddenly, a genie popped out of the lamp! The genie said that it would grant her 3 wishes and that with every wish her husband it get the same thing only double!
So, the woman thinks of a first wish...
"I want to be rich!!!"
So, the woman became rich, and the husband became twice as rich!
The woman then thought of a second wish...
"I want to be beautiful!!"
So, the woman became beautiful, and the husband became twice as beautiful.
"Okay", the genie says. "This is your last wish so be careful what you wish for!"
The woman thought real hard and finally came to a decision....
"I Want You To Scare me HALF To Death!!"
#joke
Try To Grow Chickens
A New York City yuppie moved to the country and bought a piece of land. He went to the local feed and livestock store and talked to the proprietor about how he was going to take up chicken farming. He then asked to buy 100 chicks.
"That's a lot of chicks," commented the proprietor. "I mean business," the city slicker replied.
A week later the yuppie was back again. "I need another 100 chicks," he said. "Boy, you are serious about this chicken farming," the man told him.
"Yeah," the yuppie replied. "If I can iron out a few problems." "Problems?" asked the proprietor. "Yeah," replied the yuppie, "I think I planted that last batch too close together."
#joke
Kids Explain the Bible
Nine year old Joey was asked by his mother what he had
learned at Sunday school.
"Well, Mom, our teacher told us how God sent Moses behind
enemy lines on a rescue mission to lead the Israelites out of
Egypt.
When he got to the Red Sea, he had his engineers build a
pontoon bridge and all the people walked across safely.
"Then he used his walkie - talkie to radio headquarters for
reinforcements. They sent bombers to blow up the bridge and
all the Israelites were saved."
"Now, Joey, is that really what your teacher taught you?"
his mother asked.
"Well, no, Mom. But if I told it the way the teacher did,
you'd never believe it!"
#joke
Your Son
Teacher: Well, at least there's one thing I can say about your son.
Parent: What's that?
Teacher: With grades like these, he couldn't be cheating.
In Wales, after a road acciden...
In Wales, after a road accident, police instruct motorists to drive Caerphilly.
W O R D S
A husband read a...
W O R D S
A husband read an article to his wife about how many words women use
a day... 30,000 to a man's 15,000.
The wife replied, "The reason has to be because we have to repeat
everything to men...
The husband then turned to his wife and asked, "What?"

Email of the species
The email of the species is more deadly than the mail.
How Old Are You?
A woman walked up to a little old man rocking in a chair on his porch.
"I couldn't help noticing how happy you look," she said. "What's your secret for a long happy life?"
"I smoke three packs of cigarettes a day," he said. "I also drink a case of whiskey a week, eat fatty foods, and never exercise."
"That's amazing," the woman said. "How old are you?'
"Twenty-six," he said.
#joke
JOB DESCRIPTION
...
JOB DESCRIPTION
POSITION :
Mother, Mom, Mama, Mommy, Ma
JOB DESCRIPTION:
Long term, team players needed, for challenging permanent work in an, often chaotic environment. Candidates must possess excellent communication and organizational skills and be willing to work variable hours, which will include evenings and weekends and frequent 24 hour shifts on call. Some overnight travel required, including trips to primitive camping sites on rainy weekends and endless sports tournaments in far away cities. Travel expenses not reimbursed. Extensive courier duties also required.
RESPONSIBILITIES:
The rest of your life. Must be willing to be hated, at least temporarily, until someone needs Five Dollars. Must be willing to bite tongue repeatedly. Also, must possess the physical stamina of a pack mule and be able to go from zero to 60 mph in three seconds flat just in case, this time, the screams from the backyard are not someone just crying wolf. Must be willing to face overly stimulating technical challenges, such as small gadget repair, mysteriously sluggish toilets and stuck zippers. Must screen phone calls, maintain calendars and coordinate production of several multiple homework projects.
Must have ability to plan and organize social gatherings for clients of all ages and mental outlooks. Must be willing to be indispensable one minute, an embarrassment the next. Must handle assembly and product safety testing of a half million cheap, plastic toys, and battery operated devices.
Must always hope for the best, but be prepared for the worst. Must assume final, complete accountability for the quality of the end product.
Responsibilities also include floor maintenance and cleaner work throughout the facility.
POSSIBILITY FOR ADVANCEMENT & PROMOTION:
Virtually none. Your job is to remain in the same position for years, without complaining, constantly retraining and updating your skills, so that those in your charge can ultimately surpass you.
PREVIOUS EXPERIENCE:
None required unfortunately. On-the-job training offered on a continually exhausting basis.
WAGES AND COMPENSATION:
Get this! You pay them! Offering frequent raises and bonuses. A balloon payment is due when they turn 18 because of the assumption that university will help them become financially independent. When you die, you give them whatever is left. The oddest thing about this reverse-salary scheme is that you actually enjoy it and wish you could only do more.
BENEFITS:
While no health or dental insurance, no pension, no tuition reimbursement, no paid holidays and no stock options are offered; this job supplies limitless opportunities for personal growth and free hugs for life if you play your cards right.
#joke
Man: I haven't spoken to my wi...
Man: I haven't spoken to my wife for 18 months. Friend: Why, you two are fighting? Man: No, I just don't want to interrupt her.
The fight we had last night wa...
The fight we had last night was my fault.

My wife asked what was on the TV and I said dust.

Tony White, Loanhead
If you have a joke you would like to share with us e-mail: letters_en@edinburgh news.com



The full article contains 47 words and appears in Edinburgh Evening News newspaper.