Insomnia
A man went to the doctor complaining of insomnia. The doctor gave him a thorough examination, found absolutely nothing physically wrong with him, and then told him. "Listen, if you ever expect to cure your insomnia, you just have to stop taking your troubles to bed with you."
"I know" said the man, "but I can't. My wife refuses to sleep alone."
A young boy decided he wanted ...
A young boy decided he wanted to make some extra money, so he ask his Uncle Joe if he could work on his farm.
Uncle Joe wasn't sure the boy could handle the hard work on a farm, but decided to give him a chance.
He told the boy to go milk one of his cows, and depending on how well he did, then he would decide rather he would hire him.
The boy was given a bucket and a stool.
An hour later the boy returned dirty and sweaty, the bucket in one hand and the broken stool in the other.
"Extracting the milk was easy," the boy explained, "The really hard part was getting the cow to sit on the stool!"
#joke
Funny video of the day - Funny video of the day Monday, 28 December 2009
Nail In Experiment #joke
During a freshman biology class at North High School in Springfield, Ohio, our teacher was lecturing on the conditions in which bacteria exist. Elaborating on the acidic environment where bacteria thrive, he suggested a simple experiment.
"I want you to drop a nail into a glass of Coke or Pepsi, and then observe the acidic reaction on the nail," he said.
The girl sitting next to me raised her hand and asked in all seriousness, "Do you mean a real nail, or a press-on?"
#joke
Mr. Baldwin, the biology teach...
Mr. Baldwin, the biology teacher called on Mary, "Can you tell me the part of the body that, under the right conditions, expands to six times it's normal size, and state the conditions."
Mary gasped and said in a huff, "Why, Mr. Baldwin! That is an inappropriate question and my parents are going to hear of it when I get home!" She sat down, red-faced.
"Susan, can you tell me the answer?" asked Mr. Baldwin
"The pupil of the eye, under dark conditions," said Susan.
"Correct. Now Mary, I have three things to say to you. First, you have not studied your lesson. Second, you have a dirty mind. And third, boy are you going to be disappointed someday!"
#joke
For an archer, opportunity ...
For an archer, opportunity nocks.
Looking over the log book kept...
Looking over the log book kept by the computer support staff at my office, I noticed several entries stating the problem was PICNIC. I asked one of the technicians what PICNIC meant. He laughed as he told me it meant "Problem In Chair, Not In Computer"
FLEX WORDLE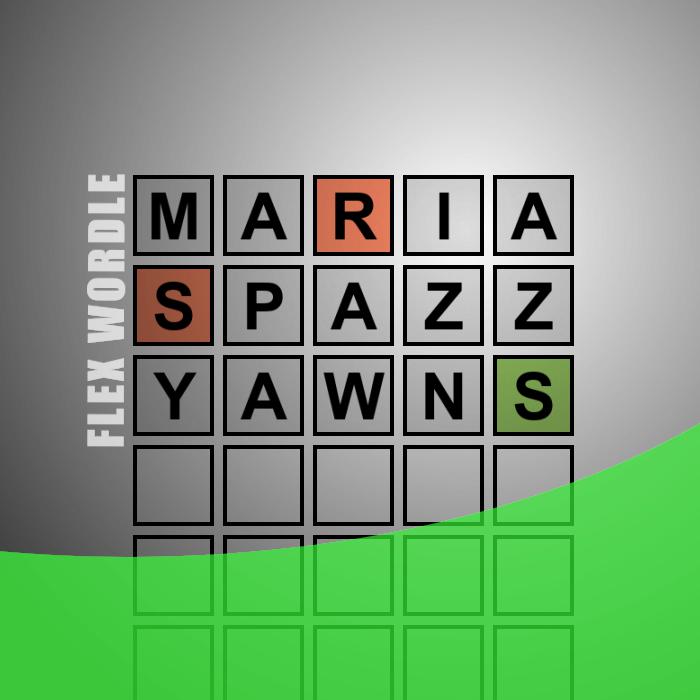 Guess the
WORDLE
in 3 tries. After each guess, the color of the tiles will change to show how close your guess was to the solution.
A man is at work one day when ...
A man is at work one day when he notices that his co-worker is wearing an
Earring.
This man knows his co-worker to be a normally conservative fellow, and is
curious about his sudden change in 'fashion
sense.'
The man walks up to him and says, 'I didn't know you were into earrings.'
Don't make such a big deal, it's only an earring,' he replies sheepishly.
His friend falls silent for a few minutes, but then his curiosity prods him
to say, 'So, how long have you been
wearing one?'
#joke
Two retired gentlemen are sitt...
Two retired gentlemen are sitting on a park bench in Gainesville.
The first one asks the second what he used to do.
The second says "Well, I used to be a beekeeper in Wisconsin, but a fire burned the warehouse to the ground, so I collected the insurance and retired. What about you?"
The first man says "Well, I used to be a beekeeper, too, but a flood wiped out my whole business. So I took the insurance money and retired, too."
The second beekeeper thinks for a while, then asks "How do you start a flood?"
#joke
Ice Cream Lessons
Where would you learn how to make ice cream? At Sundae school.
The Snail
A man was sitting in his house when he heard a tapping on the door. He went to see who it was. He opened the door and looked around he then heard a tiny voice, "Hey mister, could you lend me 10 bucks?"
The man looked down and saw a snail sitting on his porch. He said, "What do you want?"
The snail said, "Could you lend me 10 bucks?"
The man yelled, "get out of here!" and then kicked him off the porch.
About a year later the man hears a tapping on his door again. He goes out to see who it is. He looks around and he finally heard a tiny voice say, "What did you do that for?"
#joke
Why is 6 afraid of 7?
... Why is 6 afraid of 7?
Because 7 8 9.