The subway car was packed. It ...
The subway car was packed. It was rush hour, and many people were forced to stand.
One particularly cramped woman turned to the man behind her and said, "Sir, if you don't stop poking me with your thing, I'm going to the cops!"
"I don't know what you're talking about miss - that's just my pay check in my pocket."
"Oh really?" she spat, "Then you must have a good job, because that's the fifth raise you've had in the last half hour."
#joke
Must Help the Wife Clean #joke #humor
Smith goes to see his supervisor in the front office.
"Boss," he says, "we're doing some heavy house-cleaning at home tomorrow, and my wife needs me to help with the attic and the garage, moving and hauling stuff."
"We're short-handed, Smith" the boss replies. "I can't give you the day off."
"Thanks, boss," says Smith "I knew I could count on you!"
#joke
Funny video of the day - Funny video of the day Saturday, 13 February 2010
At the visually impaired conve...
At the visually impaired convention they were blind up for hours.
A police officer was investiga...
A police officer was investigating an accident on a two-lane, narrow road in which the drivers had hit virtually head-on.
One driver, an extremely elderly woman, kept repeating, "He wouldn't let me have my half of the road!"
After gathering as much information as possible, he angrily approached the other driver, who was examining his own damage. The police officer asked, "That old lady says that you wouldn't let her have her half of the road. Why not?
In exasperation, the man turns from his smashed car and says, "Officer, I would have been HAPPY to give her half of the road --- if she had just let me know WHICH half she wanted!!!!"
#joke
Q: She had three children, rig...
Q: She had three children, right?
A: Yes.
Q: How many were boys?
A: None.
Q: Were there any girls
A gas station in Mississippi w...
A gas station in Mississippi was trying to increase its sales so the owner put up a sign saying "Free Sex with Fill-up."
Soon a local "redneck" pulled in, filled his tank, and then asked for his free sex.
The owner told him to pick a number from (1) to (10), if he guessed correctly, he would get his Free sex.
The buyer then guessed (8), the proprietor said,
"You were close. The number was (7). Sorry, no sex this time."
A week later, the same redneck, along with a buddy, Bubba, pulled in for a fill-up, again he asked for his free sex.
The proprietor again gave him the same story, and asked him to guess the correct number. The redneck guessed (2) this time, again the proprietor said, "Sorry, it was (3). You were close, but no free sex this time."
As they were driving away, the redneck said to his buddy, "I think that game is rigged and he doesn't really give away free sex."
Bubba replied, "No tain't, Billy Ray, it's not rigged-my wife won twice last week."
#joke
FLEX NERDLE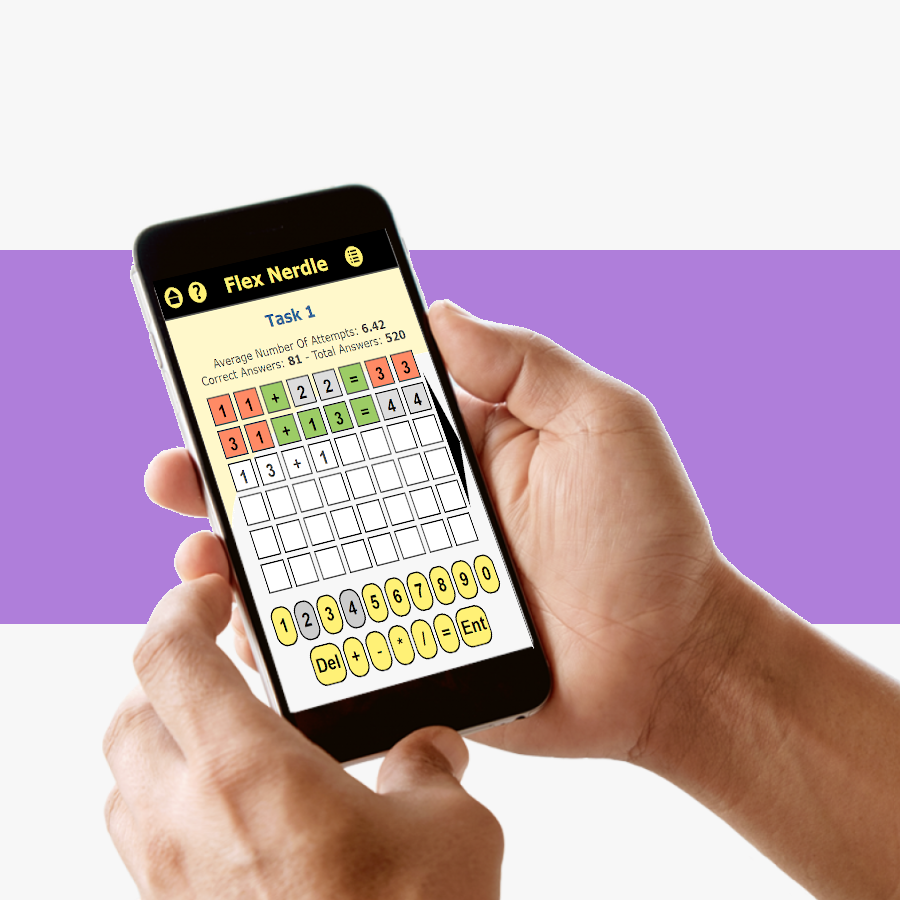 Guess the
NERDLE
in 6 tries. After each guess, the color of the tiles will change to show how close your guess was to the solution.
The Reverend and the golf game...
The Reverend Francis Norton woke up Sunday morning and realizing it was an exceptionally beautiful and sunny early spring day, decided he just had to play golf.
So... he told the Associate Pastor that he was feeling sick and convinced him to say Mass for him that day. As soon as the Associate Pastor left the room, Father Norton headed out of town to a golf course about forty miles away. This way he knew he wouldn't accidentally meet anyone he knew from his parish.
Setting up on the first tee, he was alone. After all, it was Sunday morning and everyone else was in church!
At about this time, Saint Peter leaned over to the Lord while looking down from the heavens and exclaimed, "You're not going to let him get away with this, are you?"
The Lord sighed, and said, "No, I guess not." Just then Father Norton hit the ball and it shot straight towards the pin, dropping just short of it, rolled up and fell into the hole. It WAS A 420 YARD HOLE IN ONE! St. Peter was astonished. He looked at the Lord and asked, "Why did you let him do that?"
The Lord smiled and replied, "Who's he going to tell?"
#joke
Wife Was Mad At Me
Two deaf men were in a coffee shop discussing their wives.
One signs to the other, boy was my wife mad at me last night!
She went on and on and wouldn't stop!
The other Buddy says when my wife goes off on me I just don't listen.
How do you do that? Says the other.
It's easy! I turn off the light!
#joke
Parsley
How are pubic hairs like parsley?
You push them aside before you eat.
Submitted by Curtis
Edited by Calamjo
Why does the bride always wear...
Why does the bride always wear white? Because it's good for the dishwasher to match the cooker and the fridge.
Lightbulb... Christians
How many Christians does it take to screw in a lightbulb? None. The Bible makes no mention of lightbulbs.
A chicken and an egg are lying...
A chicken and an egg are lying in bed.
The chicken is smoking a cigarette with a satisfied smile on its face.
The egg is frowning and looking a bit pissed off.
The egg mutters, to no one in particular, "Well, I guess we answered THAT question!"
Two Hindu Puns
Two Hindu swamis were in conversation.
One said to the other, "How did you like my latest book, 'The Art of Levitation'?"
His companion replied, "It kept me up all night."

***
Burglar and an Elderly Woman
An elderly woman had just returned to her home from an evening of church services when she was startled by an intruder. She caught the man in the act of robbing her home of its valuables and yelled, "Stop! Acts 2:38!" (Repent and be baptized, in the name of Jesus Christ so that your sins may be forgiven.)
The burglar stopped in his tracks. The woman calmly called the police and explained what she had done.
As the officer cuffed the man to take him in, he asked the burglar, "Why did you just stand there? All the old lady did was yell a scripture to you."
"Scripture?" replied the burglar. "She said she had an ax and two 38's!"
#joke
Man and wife in heaven....
A woman found herself standing at the Pearly Gates. St. Peter greeted her and said, "These are the Gates to Heaven, my dear. But you must do one more thing before you can enter."
The woman was very excited, and asked of St. Peter what she must do.
"Spell a word," St. Peter replied.
"What word?" she asked.
"Any word," answered St. Peter. "It's your choice."
The woman promptly replied, "Then the word I will spell is love. L-O-V-E."
St. Peter welcomed her in, and asked her if she would mind taking his place at the gates for a few minutes while he took a break. So the woman is left sitting in St. Peter's chair when a man approaches the gates, and she realizes it is her husband.
"What happened?" she cried, "Why are you here?"
Her husband stared at her for a moment, then said, "I was so upset when I left your funeral, I got in an accident. Did I really make it to Heaven?"
"Not yet," she replied, "You must spell a word first."
"What word?" he asked.
The woman responded, "Czechoslovakia."
#joke
Determining sex
Q: What is the most reliable method to determine a baby's sex?
A: Childbirth.
What do you call a dentist in ...
What do you call a dentist in the army?


A drill sergeant

Why was the dude fired from hi...
Why was the dude fired from his quality-control job at the M&M factory? Because he kept throwing away all the ones with "W"s on them.
Join us on WhatsApp
NOTE
: All jokes on this web site are property of the sites they are collected from. Web site Jokes of the day is not responsible for content of jokes. We are not trying to offend, just looking for a good laugh!! If you are offended by any of the jokes, please complain to the site jokes are coming from.
---
This site uses cookies to store information on your computer. Some are essential to help the site properly. Others give us insight into how the site is used and help us to optimize the user experience. See our
privacy policy
.