Louis Braille had many rong...
Louis Braille had many dotters. They spent their days playing tic tactile toe. Sadly, some of them died young from communicable disease. In response, Braille spent much of his time raising awareness about the bumps.
Joe the lawyer died suddenly, ...
Joe the lawyer died suddenly, at the age of 45. He got to the gates of Heaven, and the angel standing there said, "We've been waiting a long time for you."
"What do you mean?" he replied. "I'm only 45, in the prime of my life. Why did I have to die now?"
"45? You're not 45, you're 82," replied the angel.
"Wait a minute. If you think I'm 82, then you have the wrong guy. I'm only 45. I can show you my birth certificate."
"Hold on. Let me go check," said the angel and disappeared inside.
After a few minutes the angel returned. "Sorry, but by our records you are 82. I checked all the hours you have billed your clients, and you have to be 82."
Funny video of the day - Funny video of the day Friday, 12 March 2010
One day, farmer Jones was in t...
One day, farmer Jones was in town picking up supplies for his farm. He stopped by the hardware store and picked up a bucket and an anvil, then stopped by the livestock dealer to buy a couple of chickens and a goose.
Now he had a problem: how to carry all of his purchases home.
The livestock dealer said, "Why don't you put the anvil in the bucket, carry the bucket in one hand, put a chicken under each arm and carry the goose in your other hand?"
Hey, thanks!" the farmer said, and off he went.
While walking he met a blonde young lady with rather large beautiful breasts. She told him she was lost, and asked, "Can you tell me how to get to 1515 Mockingbird Lane?"
The farmer said, "Well, as a matter of fact, I'm going to visit my brother at 1616 Mockingbird Lane. Let's take a short cut and go down this alley. We'll save half the time to get there".
The fair young lady said, "How do I know that when we get in to the alley you won't hold me up against the wall, pull down my skirt and ravish me?"
The farmer said, "I am carrying a bucket, an anvil, 2 chickens, and a goose. How in the world could I possibly hold you up against the wall and do that?"
The young lady said, "Easy silly! Set the goose down, put the bucket over the goose, put the anvil on top of the bucket, and I'll hold the friggen chickens!"
Age is a funny thing....
Do you realize that the only time in our lives when we like to get old is when we're kids? If you're less than 10 years old, you're so excited about aging that you think in fractions.
"How old are you?"
"I'm 4 and half."
You're never 36 and a half, but you're 4 and a half going on 5! That's the key. You get into your teens, now they can't hold you back. You jump to the next number.
"How old are you?"
"I'm gonna be 16."
You could be 12, but you're gonna be 16. And then the greatest day of your life happens: you become 21. Even the words sounds like a ceremony--you BECOME 21. YES!!!!
But then you turn 30. Ooohhh, what happened here?? Makes you sound like bad milk. He TURNED. We had to throw him out. There's no fun now. What's wrong?? What changed???
You BECOME 21, you TURN 30, then you're PUSHING 40...stay over there, it's all slipping away...
You BECOME 21, you TURN 30, you're PUSHING 40, you REACH 50...my dreams are gone...
You BECOME 21, you TURN 30, you're PUSHING 40, you REACH 50 and then you MAKE IT to 60...Whew! I didn't think I'd make it.
You BECOME 21, you TURN 30, You're PUSHING 40, you REACH 50, you MAKE IT to 60, and by then you've built up so much speed, you HIT 70!
After that, it's a day by day thing. You HIT Wednesday, you get into your 80s, you HIT lunch. I mean my grandmother won't even buy green bananas, "Well it's an investment, you know, and maybe a bad one."
And it doesn't end there...Into the 90's, you start going backwards: I was JUST 92. Then a strange thing happens, if you make it over 100, you become a little kid again: I'm 100 and a half!!
Age is a funny thing.
#joke
Sex Problem
There was a man complaining to a doctor about a sexual problem.
" Doc, I just think my penis is too damn small! Im giving my wife no pleasure at all!" "Hmm" says the doctor, "What kind of beer do you drink?"
The man answers "I drink American Beer...why?"
The doctor explains " Aha! that's your problem! American Beer is bad! It shrinks things. Drink Guiness it makes things larger! Come back in two months."
" Okay, Ill start drinking Guiness. See you in two months!" The man says as he leaves.
TWO MONTHS LATER
The man bursts through the door and thanks the doctor so much for helping him.
"Hmm I see you drink Guiness now?"
Asks the Doctor.
"No way!" Says the man, " I got my wife on American Beer!"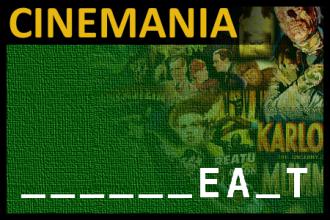 CINEMANIA: Guess the movie title
When his secret bride is executed for assaulting an English soldier who tried to rape her, a commoner begins a revolt and leads Scottish warriors against the cruel English tyrant who rules Scotland with an iron fist. Film was made in 1995.
Nuns on the Highway
A cop pulls over a car full of nuns. The cop says, "Sister, the speed limit on this highway is 55 mph. Why are you going so slow?"
Sister replies, "I saw a lot of signs that said 41, not 55."
The copy says, "Sister, that's the name of the highway, not the speed limit."
"Silly me," the embarrassed nun says. "Thanks for letting me know. I'll be more careful."
But then the copy glances in the back seat where the other nuns are quaking with fear. He asks, "Excuse me, Sister, what's wrong with your friends?"
Sister says, "Oh, we just got off Highway 101."
#joke
Good Year
Q: What do you do with 365 used condoms?
A: Melt them into a tire and call it a good year.
Jokes Of Science 01
At the physics exam: 'Describe the universe in 200 words and give three examples.'
Q: What do physicists enjoy doing the most at baseball games?
A: The 'wave'.
The Stanford Linear Accelerator Center was known as SLAC, until the big earthquake, when it became known as SPLAC. SPLAC? Stanford Piecewise Linear Accelerator.
A student recognizes Einstein in a train and asks: Excuse me, professor, but does New York stop by this train?
Researchers in Fairbanks Alaska announced last week that they have discovered a superconductor which will operate at room temperature.
The answer to the problem was "log(1+x)". A student copied the answer from the good student next to him, but didn't want to make it obvious that he was cheating, so he changed the answer slightly, to "timber(1+x)"
One day in class, Richard Feynman was talking about angular momentum. He described rotation matrices and mentioned that they did not commute. He said that Sir William Hamilton discovered noncommutivity one night when he was taking a walk in his garden with Lady Hamilton. As they sat down on a bench, there was a moment of passion. It was then that he discovered that AB did not equal BA.
Why did the chicken cross the road? Albert Einstein: Whether the chicken crossed the road or the road crossed the chicken depends on your frame of reference.
#joke
While driving down the road a ...
While driving down the road a motorist passed a fairground and he noticed a fortune teller sitting under a canopy outside, laughing and smiling. The motorist drove on for a couple of miles down the road then spun his car around and sped back toward the fortune teller. He pulled up next to the woman, jumped out of his car and suddenly began slapping and beating her."What are you doing?" asked the injured woman. The man replied: "Well, I've always wanted to strike a happy m
There was a blonde driving ...
There was a blonde driving in her car on the highway.She crashed into the car infront of her and a cop came over to her and said mam what is wrong? She said officer no matter where i turn there is a tree if i turn left,right, there is a tree. The officer leaned over and said mam that is your air freshener.
Match Made in Heaven
A young couple were driving down the road one day, happily, deliriously in love and due to be married the next day. Suddenly, a large truck swerved from the oncoming lanes into their car! BOOM! And they both died.
At the Pearly Gates, the young couple confronted St. Peter. "Sir, you have to help us! We were to be married tomorrow. Is there any way we can be married in Heaven?"
"Hmmm," replied St. Peter, "I don't recall there ever being a marriage in Heaven. Well, let's take it up with God and see what he says."
So they approached God with their plea. God sat for a moment, pondering the request. Then he looked down and said, "Come back in five years and ask me again."
Five years later, the couple approached God again, even more in love than ever and pleading that he allow their marriage. God paused for quite a while, musing over their request. Then he spoke, "Come back in five years and ask me again."
And once again, five years later, the couple was again in the presence of God, more in love than ever and begging God's permission for the third time to marry. This time God smiled broadly and thundered, "Yes my children, you may marry!"
Well, the wedding went off beautifully, the reception was huge, everyone thought the bride was simply breathtaking and the groom was soooo handsome, and everyone was happy! Until...
Two years later, the couple was back before God, and things were not looking so good. The couple had come to the realization almost immediately that although marriages were made in heaven, they didn't last very long there! And, in spite of their struggles to come to terms with the situation, they had decided there simply was no alternative but to get a divorce.
Black clouds fractured by lightening rolled across the sky, and the ground shook with explosive thunder. God glared down at the tiny couple before him, his face becoming dark and angry, and he roared, "Divorce?! Impossible!!! It took us TEN years just to find a priest in Heaven! Do you have any idea how long it will take to find a LAWYER?!!"
Where are we?
Two tourists were driving through Louisiana. As they were approaching Natchitoches, they started arguing about the pronunciation of the town. They argued back and forth until they stopped for lunch. As they stood at the counter, one tourist asked the employee,
"Before we order, could you please settle an argument for us? Would you please pronounce where we are...very slowly?"
The employee leaned over the counter and said, "Burrrrrrrr, gerrrrrrr, Kiiiiing."
#joke
I Get No Respect 04
"I was making love to this girl and she started crying. I said... Are you going to hate yourself in the morning? She said.. No..I hate myself now."
"I had a girlfriend that was so fat her belly button made an echo."
"I had a girlfriend that was so fat she had her own postal code."
"I had a girlfriend that was so fat she had a dress with a sign on the back saying...Caution Wide Load."
"My girlfriend was so fat her clothes were made by Omar the tent maker"
"One day I ran into my girlfriend with my car. She asked me why I didn't ride around her. I told her that I didn't think I had enough gas"
"I had a girlfriend that was so fat her bikini was made out of two bed sheets."
"I knew a girl that was so ugly that... her mother ripped in two when she had her."
"I knew a girl that was so ugly that... She uses a septic tank for a toilet."
#joke
Waiter! Bring me a crocodile s...
Waiter! Bring me a crocodile sandwich . . . and make it snappy!

A wealthy lawyer was riding in...
A wealthy lawyer was riding in his limousine when he saw two men along the roadside eating grass. Disturbed, he ordered his driver to stop and he got out to investigate.

He asked one man, "Why are you eating grass?"

"We don't have any money for food," the poor man replied. "We have to eat grass."

"Well then, you can come with me to my house and I'll feed you," the lawyer said.

"But sir, I have a wife and two children with me. They are over there, under that tree."

"Bring them along," the lawyer replied.

Turning to the other poor man he stated, "You come with us also."

The second man, in a pitiful voice then said, "But sir, I also have a wife and SIX children with me!"

"Bring them all, as well," the lawyer answered.

They all entered the car, which was no easy task, even for a car as large as the limousine.

Once underway, one of the poor fellows turned to the lawyer and said, "Sir, you are too kind. Thank you for taking all of us with you."

The lawyer replied, "Glad to do it. You'll really love my place; the grass is almost a foot high!"