Staying Fit
A man was walking down the street when he was accosted by a particularly dirty and shabby-looking homeless man who asked him for a couple of dollars for dinner.
The man took out his wallet, extracted ten dollars and asked, "If I give you this money, will you buy some beer with it instead of dinner?"
"No, I had to stop drinking years ago," the homeless man replied.
"Will you use it to go fishing instead of buying food?" the man asked.
"No, I don't waste time fishing," the homeless man said. "I need to spend all my time trying to stay alive."
"Will you spend this on greens fees at a golf course instead of food?" the man asked.
"Are you NUTS!" replied the homeless man. "I haven't played golf in 20 years!"
"Will you spend the money on a woman in the red light district instead of food?" the man asked.
"What disease would I get for ten lousy bucks?" exclaimed the homeless man.
"Well," said the man, "I'm not going to give you the money. Instead, I'm going to take you home for a terrific dinner cooked by my wife."
The homeless man was astounded. "Won't your wife be furious with you for doing that? I know I'm dirty, and I probably smell pretty disgusting."
The man replied, "That's okay. It's important for her to see what a man looks like after he has given up beer, fishing, golf, and sex."
Careful - if you kiss an Irish...
Careful - if you kiss an Irish rock star, you might get Bono.
Funny video of the day - Funny video of the day Saturday, 10 April 2010
During a robbery, one of the r...
During a robbery, one of the robbers mask slid down.
He looked at a man and asked. Did you see my face?
The man said yes! The robber shot him.
Then he asked a woman. Did you see my face?
She said no, but my husband over there did.

A motorist caught by a speed c...
A motorist caught by a speed camera received notification of a fine in the mail, plus a picture of his vehicle. Duly impressed, he sent back the notification along with a photo of a $100 note to pay the fine.
A new sofa...
An elderly woman entered a large furniture store and was greeted by a much younger salesman.
"Is there something in particular I can show you?" he asked.
"Yes, I want to buy a sexual sofa."
"You mean a sectional sofa," he suggested.
"Sectional, schmectional." she bitterly retorted. "All I want is an occasional piece in the living room!"
#joke
Steven Wright 25
I wrote a few children's books... Not on purpose.
I just got out of the hospital. I was in a speed reading accident. I hit a book mark and flew across the room.
I installed a skylight in my apartment.... The people who live above me are furious!
All of the people in my building are insane. The guy above me designs synthetic hairballs for ceramic cats. The lady across the hall tried to rob a department store... With a pricing gun... She said, "Give me all of the money in the vault, or I'm marking down everything in the store."
While I was gone, somebody rearranged all the furniture in my bedroom. They put it in *exactly* the same place it was. When I told my roommate, he said: "Do I know you?"
In my house there's this light switch that doesn't do anything. Every so often I would flick it on and off just to check. Yesterday, I got a call from a woman in Germany. She said, "Cut it out."
Doing a little work around the house. I put fake brick wallpaper over a real brick wall, just so I'd be the only one who knew. People come over and I'm gonna say, "Go ahead, touch it... It feels real."
In my house on the ceilings I have paintings of the rooms above... So I never have to go upstairs.
One time the power went out in my house and I had to use the flash on my camera to see my way around. I made a sandwich and took fifty pictures of my face. The neighbors thought there was lightning in my house.
#joke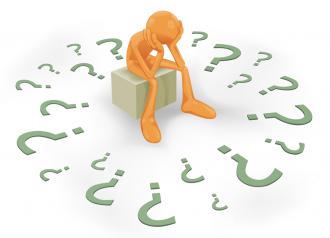 Who is that with a neck and ...
Who is that with a neck and no head, two arms and no hands? What is it?
A plus
A college girl was supposed to write a short story in as few words as possible for her English class and the instructions were that it had to include Religion, Sexuality and Mystery.
She was the only one who received an A+ and this is what she wrote:
"Good God, I'm pregnant, I wonder who did it."
Submitted by Curtis
#joke
Dane Cook: Kool-Aid Crash
Remember the commercials for Kool-Aid? That big bowl of punch come crashing through your wall, Oh yeah! Oh yeah! All the little kids in the commercial are like, Ha ha ha! Im in my living room, like, Run! Go! Get the funk out of there!
A bishop, a boy scout and the ...
A bishop, a boy scout and the Brain of Britain were passengers in a small plane. The pilot announced serious trouble and asked everyone to leave the aircraft. However, there were only two parachutes, so the bishop suggested that as he was the oldest, he should stay behind. The scout said: "Don't worry sir! There are still two parachutes. The Brain of Britain has jumped using my haversack!"
#joke
It's late, the bartender and a...
It's late, the bartender and a guy are the only ones left in the bar. The guy pushes his empty beer glass over to the edge of the counter, walks to the other end of the bar, and says to the bartender, "If I could spit from here, and get it in the glass without getting any anywhere else, would you give me $50?" The bartender, not seeing how this bet could be cheated, says, "ok, show me." The guy spits and makes it in the glass without getting any on the counter or the floor. The bartender say, "That's amazing! You deserve the $50!"
The next day, about noon, the guy's in the bar again, and says to the bartender, if I can do it again, but with 2 glasses side by side, would you give me $100? The bartender agrees, and the guys spits from across the bar and makes it in both glasses, without getting any anywhere else.
The evening rolls around, and the bartender sticks a bunch of glasses all over the bar. He then says to the guy, "if you can spit in all of these glasses at the same time, without getting any anywhere else, I'll give you $200" The guy says, "Sure, but I need a little time to get ready" So after a minute, the guy comes up, and procceds to spit everywhere at lightning speed. The bartender, seeing that the guy has missed ever single cup, jumps up and down for joy, screaming. The guys pays the bartender, and says, "I don't see what you're so happy about, I just bet the guy in the corner $500 that I could spit all over your bar, and you'd be happy about it."
Church Bulletin Bloopers: Weddings and Babies
Irving Benson and Jessie Carter were married on October 24 in the church. So ends a friendship that began in their school days.
The Honeymooners are now having bile studies each Tuesday evening at 7:30 p.m.
The rosebud on the altar this morning is to announce the birth of David Alan Belzer, the sin of Rev. and Mrs. Julius Belzer.
Please join us as we show our support for Amy and Alan who are preparing for the girth of their first child.
Thursday at 5:00 pm, there will be a meeting of the Little Mothers Club. All ladies wishing to be "Little Mothers" will meet with the Pastor in his private study.
(For the group of ladies called Moms Who Care and pray for the children in school). When their meeting was cancelled one week: "There will be no Moms who care this week."
- Joke shared on Beliefnet's Religious Humor page
#joke
Son : Mom, when I was on the b...
Son : Mom, when I was on the bus with Dad this morning, he told me to give up my seat to a lady.

Mom : Well, you have done the right thing.

Son : But Mom, I was sitting on Daddy's lap!
ATTORNEY: What gear were you ...
ATTORNEY: What gear were you in at the moment of the impact?
WITNESS: Gucci sweats and Reeboks.

Oldest profession....
A doctor, an engineer, and a politician were arguing as to which profession was older.
"Well," argued the doctor, "without a physician mankind could not have survived, so I am sure that mine is the oldest profession."
"No," said the engineer, "before life began there was complete chaos, and it took an engineer to create some semblance of order from this chaos. So engineering is older."
"But," chirped the triumphant politician, "who created the chaos?"
Family of the Groom
At an Easter mass, at which some young ladies were to take their final vows to become nuns, the presiding bishop noticed two rabbis enter the church just before the mass began.
They were seated at the back of the sanctuary and insisted on sitting on the right side of the center aisle. The bishop wondered why they had come but didn't have time to inquire before the mass began.When it came time for some announcements, his curiosity got the best of him. He announced that he was delighted to see two rabbis in their midst at the mass but was curious as to why they were present at this occasion where the young ladies were to become the "Brides of Christ."
The eldest of the rabbis slowly rose to his feet and explained, "Family of the Groom."
#joke
Walks Into a Bar... Sexy Lincoln
An older man walks into a bar wearing a stovepipe hat, a waistcoat and a phony beard. He sits down at a bar and orders a drink. As the bartender sets it down, he asks, Going to a party?
Yeah, a costume party, the man answers, Im supposed to come dressed as my love life.
But you look like Abe Lincoln, protests the bartender.
Thats right. My last four scores were seven years ago.
#joke #walksintoabar
After a long illness, a woman ...
After a long illness, a woman died and arrived at the Gates of Heaven. While she was waiting for Saint Peter to greet her, she peeked through the Gates. She saw a beautiful banquet table. Sitting all around were her parents and all the other people she had loved and who had died before her. They saw her and began calling greetings to her - "Hello!" "How are you! We've been waiting for you!" "Good to see you!"
When Saint Peter came by, the woman said to him, "This is such a wonderful place! How do I get in?"
"You have to spell a word," Saint Peter told her.
"Which word?" the woman asked.
"Love."
The woman correctly spelled "Love" and Saint Peter welcomed her into Heaven.
About six months later, Saint Peter came to the woman and asked her to watch the Gates of Heaven for him that day. While the woman was guarding the Gates of Heaven, her husband arrived.
"I'm surprised to see you," the woman said. "How have you been?"
"Oh, I've been doing pretty well since you died," her husband told her. "I married the beautiful young nurse who took care of you while you were ill. And then I won the lottery. I sold the little house you and I lived in and bought a big mansion. And my wife and I traveled all around the world. We were on vacation and I went water skiing today. I fell, the ski hit my head, and here I am. How do I get in?"
"You have to spell a word," the woman told him.
"Which word?" her husband asked.
"Czechoslovakia."
#joke