My algebra prof and I went to ...
My algebra prof and I went to the lanes to throw a few balls. We are quite the parabowlers.
60 above - Floridians wear coa...
60 above - Floridians wear coats, gloves, and wooly hats.
Chicago people sunbathe.
50 above - New Yorkers try to turn on the heat.
Chicago people plant gardens.
40 above - Italian cars won't start.
Chicago people drive with the windows down.
32 above - Distilled water freezes.
Lake Michigan's water gets thicker.
20 above - Californians shiver uncontrollably.
Chicago people have the last cookout before it gets cold.
15 above - New York landlords finally turn up the heat.
Chicago people throw on a sweatshirt.
0 degrees - Californians fly away to Mexico.
Chicago people lick the flagpole and throw on a light jacket over the
sweatshirt.
20 below - People in Miami cease to exist.
Chicago people get out their winter coats.
40 below - Hollywood disintegrates.
Chicago's Girl Scouts begin selling cookies door to door.
60 below - Polar bears begin to evacuate Antarctica.
Chicago's Boy Scouts postpone "Winter Survival" classes until it gets
cold enough.
80 below - Mount St. Helen's freezes.
Chicago people rent some videos.
100 below - Santa Claus abandons the North Pole.
Chicago people get frustrated when they can't thaw the keg.
297 below - Microbial life survives on dairy products.
Illinois cows complain of farmers with cold hands.
460 below - ALL atomic motion stops.
Chicago people start saying. . ."Cold 'nuff for ya??"
500 below - Hell freezes over.
The Chicago Cubs win the World Series.
#joke
Funny video of the day - Funny video of the day Saturday, 17 April 2010
Why are you so happy?" a woman...
Why are you so happy?" a woman asked the 98-year-old man. "I broke a mirror," he explained. "But that means seven years of bad luck," she told him. "I know," he grinned. "Isn't it wonderful?"

John Howard the chirpy Austral...
John Howard the chirpy Australian Prime Minister, flies to England for a meeting with the Queen. Over a cup of tea, Howard brings up his grand new plans for his country.
"Your Majesty, mate, can we turn Australia into a kingdom, in order to increase its force in the world market?"
The Queen shakes her head and replies, "One needs a king for a kingdom, Mr Howard and unfortunately you are most certainly not a king."
Not to be dissuaded, Johnny asks, "Would it be possible just to transform Australia into an empire then?"
"No, you chubby-faced chap," snorts the Queen, "for an empire you need an emperor, and you are most certainly not an emperor."
Howard thinks for a moment and then asks if it is possible to to turn Australia into a principality. The Queen replies, "For a principality, you need a prince, and you Mr Howard are definitely not a prince."
Pausing for a sip of her tea, Her Majesty then adds: "I don't mean to appear rude but having met both you and several other Australians, I do think Australia is perfectly suited as a country..."
#joke
Lisa Lampanelli: Two-Year Anniversary
Me and my black boyfriend, Daryl, just celebrated our two-year anniversary. Come on, folks, two years -- thats nine and a half years in black.
Self help...
A man walks into a book store and asks the clerk if she could tell him where the "self-help" area is.
She replied, "Of course I can, but that would defeat the purpose, now wouldn't it?"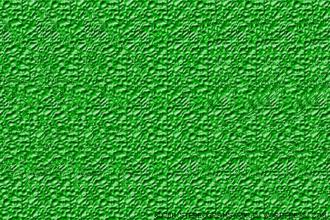 What is hidden in 3D image?
Stereogram - 3D Image
A husband and wife at a hotel ...
A husband and wife at a hotel asked for a 6am alarm call. On the stroke of 6, the phone rang and a voice said: "This is your wake-up call." The guest said thanks and put the phone down. A minute later the phone rang again and the voice said: "This is your wake-up call." Annoyed, the husband said: "You phoned only a minute ago." "I know," replied the receptionist, "but there are two of you."
#joke
A Mouse In US Army
Once there was a mouse who was very sober, gentle and kind hearted and used to help everyone.
One day everyone saw that he was very angry he told the lion what he thinks of himself he will just kick his face and all the teeth in his mouth will come out, then he walked up to the elephant and told him to stand still otherwise he will through him in the river...
He was just terrifying every one, the lion asked the fox what had happened to the dear mouse she told him that the mouse has joined the **cking US Army
(* kicking)
#joke
Toe curling
A couple were indulged in sexual intercourse and the man noticed that with each movement of his penis, his partner's toes would rise.
Later that night, while going at it pretty hot and heavy in the shower, her toes remained still.
Confused, he asked, "Why is it that when we do it in bed, your toes go up, but when we do it in the shower, they don't?"
"Silly," she replied, "I take my pantyhose off in the shower!"
Submitted by calamjo
Edited by Curtis
#joke
Mozart Beyond the Grave
When Mozart passed away, he was buried in a churchyard. A couple days later, the town drunk was walking through the cemetery and heard some strange noise coming from the area where Mozart was buried.
Terrified, the drunk ran and got the priest to come and listen to it. The priest bent close to the grave and heard some faint, unrecognizable music coming from the grave. Frightened, the priest ran and got the town magistrate.
When the magistrate arrived, he bent his ear to the grave, listened for a moment, and said, "Ah, yes, that's Mozart's Ninth Symphony, being played backwards."
He listened a while longer, and said, "There's the Eighth Symphony, and it's backwards, too. Most puzzling."
So the magistrate kept listening; "There's the Seventh... the Sixth... the Fifth..."
Suddenly the realization of what was happening dawned on the magistrate; he stood up and announced to the crowd that had gathered in the cemetery, "My fellow citizens, there's nothing to worry about. It's just Mozart decomposing."
#joke
A sweet little boy surprised h...
A sweet little boy surprised his grandmother one morning and brought her a cup of coffee. He made it himself and he was so proud. Anxiously, he waited to hear the verdict. The grandmother in all her life had never had such a bad cup of coffee. As she forced down the last sip, his grandmother noticed three of those little green army guys were in the bottom of the cup.
She asked, "Honey, why would three of your little army men be in the bottom of my cup?"
Her grandson replied, "You know grandma, it's like on TV. 'The best part of waking up is soldiers in your cup'."
#joke
A Puzzle for Darwin
On the sixth day, God created the platypus. And God said: Let's see the evolutionists try and figure this one out.
Probing questions....
Why is it that if someone tells you that there are 1 billion stars in the universe, you will believe it, but if someone tells you a wall has wet paint, you will have to touch it to be sure?
If Fed Ex and UPS were to merge, would they call it FedUPs?
Are Lipton Tea employees allowed to take coffee breaks?
What hair color do they put on the drivers licenses of bald men?
Why do they put pictures of criminals up in the Post Office? What are we supposed to do, write to them? Why don't they just put their pictures on the postage stamps so the mailmen could look for them while they delivered the mail?
How much deeper would oceans be if sponges didn't live there?
If it's true that we are here to help others, then what exactly are the others here for?
You never really learn to swear until you learn to drive.
No one ever says 'It's only a game,' when their team is winning.
Ever wonder what the speed of lightning would be if it didn't zigzag?
#joke
Three Englishmen were in a bar...
Three Englishmen were in a bar and spotted an Irishman. So, one of the Englishmen walked over to the Irishman, tapped him on the shoulder, and said, "Hey, I hear your St. Patrick was a drunken loser."
"Oh really, hmm, didn't know that."
Puzzled, the Englishman walked back to his buddies. "I told him St. Patrick was a loser, and he didn't care."
The second Englishman remarked, "You just don't know how to set him off...watch and learn." So, the second Englishman walked over to the Irishman, tapped him on the shoulder and said, "Hey, I hear your St. Patrick was lying, cheating, idiotic, low-life scum!"
"Oh really, hmm, didn't know that."
Shocked beyond belief, the Englishman went back to his buddies. "You're right. He's unshakable!"
The third Englishman remarked, "Boys, I'll really tick him off... just watch." So the third Englishman walked over to the Irishman, tapped him on the shoulder and said, "I hear St. Patrick was an Englishman!"
"Yeah, that's what your buddies were trying to tell me."
#joke
Ron White: Wake-Up Call
I went out last night, and I got back at the hotel at 7:30 this morning. I went up to the desk to leave a wake-up call for 7:00. The lady goes, Mr. White, its past 7:00. No, the next one. You got another one coming around, dont you? Why dont you just put me on that one? I hear theyre running two a day through New York City.
#joke
Visitor: So, young man, is thi...
Visitor: So, young man, is this your brother? Little boy: Yes, sir. Visitor: He's very small, isn't he? Little boy: Well, he's only my half-brother.