Visiting the barber. #jokes #humor
A man enters a barber shop for a shave. While the barber is foaming him up, he mentions the problems he has getting a close shave around the cheeks.
"I have just the thing," says the barber taking a small wooden ball from a nearby drawer. "Just place this between your cheek and gum."
The client places the ball in his mouth and the barber proceeds with the closest shave the man has ever experienced. After a few strokes the client asks in garbled speech.
"And what if I swallow it?"
"No problem," says the barber. "Just bring it back tomorrow like everyone else does."
#joke
In France, cats attack birds, ...
In France, cats attack birds, nest paw?
Funny video of the day - Funny video of the day Friday, 18 June 2010
Before going to Europe on busi...
Before going to Europe on business, a man drives his Rolls-Royce to a downtown New York City bank and asks for an immediate loan of $5,000. The loan officer, taken aback, requests collateral. "Well then, here are the keys to my Rolls-Royce," the man says. The loan officer promptly has the car driven into the bank's underground parking for safe keeping and gives the man the $5,000. Two weeks later, the man walks through the bank's doors and asks to settle up his loan and get his car back. "That will be $5,000 in principal, and $15.40 in interest," the loan officer says. The man writes out a check and starts to walk away. "Wait, sir," the loan officer says. "You are a millionaire. Why in the world would you need to borrow $5,000?" The man smiles, "Where else could I find a safer place to park my Rolls-Royce in Manhattan for two weeks and pay only $15.40?"
#joke
Are You Really Sure?
A blind guy on a bar stool shouts to the bartender, "Wanna hear a blonde joke?"
In a hushed voice, the guy next to him says, "Before you tell that joke, you should know something."
Our bartender IS blonde, the bouncer is blonde. I'm a 6' tall, 200 lb black belt. The guy sitting next to me is 6'2", weighs 225, and he's a rugby player. The fella to your right is 6'5" pushing 300 and he's a wrestler. Each one of us is blonde. Think about it, Mister. Do you still wanna tell that joke?"
The blind guy says, "Nah, not if I'm gonna have to explain it five times."
A Birthday Wish
Little Sonia was shouting her prayers. "Please God send me a new doll for my birthday."
Her mother, overhearing this, said, "Don't shout dear, God isn't deaf."
"No, but Grandad is, and he's in the next room," Sonia replied.
On July 8, 1947, witnesses cla...
On July 8, 1947, witnesses claim a spaceship with five aliens aboard crashed on a sheep-and-cattle ranch outside Roswell, an incident they say has been covered up by the military.

March 31, 1948, nine months after that day, Al Gore was born.

That clears up a lot of things.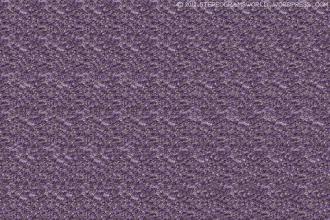 What is hidden in 3D image?
Stereogram - 3D Image
Happiest day of your life...
Congratulations my boy!" said the groom's uncle. "I'm sure you'll look back and remember today as the happiest day of your life."
"But I'm not getting married until tomorrow." Protested his nephew.
"I know," replied the uncle. "That's exactly what I mean."
What does Captain Jack Sparrow...
What does Captain Jack Sparrow cook stew in?

Pyrex of the Caribbean

Republicans Democrats
The difference between Republicans & Democrats
A Republican and a Democrat were walking down the street when they came to a homeless person.
The republican gave the homeless person his business card and told him come to his business for a job. He then took twenty dollars out of his pocket and gave it to the homeless person.
The Democrat was very impressed, and when they came to another homeless person, He decided to help. He walked over to the homeless person and gave him directions to the welfare office. He then reached into the Republicans pocket and gave him fifty dollars.
#joke
A Nun? Drinking!?
Sister Mary Katherine lived in a convent, a block away from Jack's liquor store. One day, in walked Sister Mary Katherine and she said, "Oh Jack, give me a pint o' the brandy."
"Sister Mary Katherine," exclaimed Jack, "I could never do that! I've never sold alcohol to a nun in my life!"
"Oh Jack," she responded, "it's only for the Mother Superior."
Her voice dropped.
"It helps her constipation, you know."
So, Jack sold her the brandy. Later that night Jack closed the store and walked home. As he passed the convent, who should he see but Sister Mary Katherine; and she was snookered. She was singing and dancing, whirling around and flapping her arms like a bird, right there on the sidewalk. A crowd was gathering, so Jack pushed through and exclaimed, "Sister Mary Katherine! For shame! You told me this was for the Mother Superior's constipation!"
Sister Mary Katherine didn't miss a beat as she replied: "And so it is, me lad, so it is. When she sees me, she's going to shit!"
#joke
Mr. Baldwin, the biology teach...
Mr. Baldwin, the biology teacher called on Mary, "Can you tell me the part of the body that, under the right conditions, expands to six times it's normal size, and state the conditions."
Mary gasped and said in a huff, "Why, Mr. Baldwin! That is an inappropriate question and my parents are going to hear of it when I get home!" She sat down, red-faced.
"Susan, can you tell me the answer?" asked Mr. Baldwin
"The pupil of the eye, under dark conditions," said Susan.
"Correct. Now Mary, I have three things to say to you. First, you have not studied your lesson. Second, you have a dirty mind. And third, boy are you going to be disappointed someday!"
#joke
Know how to prevent sagging? <...
Know how to prevent sagging?
Just eat till the wrinkles fill out.

Surfing The Internet
Surfin' the Net
So I think I'm in the clear
the boss is no where in sight
I logon to the web and start to surf
and then my hair stands up with fright
the footsteps coming down the hall
are quickening in pace
there is no time to exit
no way to save my face
so I press the power button
and relax just a bit
there is no way he can tell
exactly what I hit
I act all surprised
don't know why my machine died
"simply unpredictable these
computers are!" I cried
"So we'll get you a new one
a computer that won't crash" he exclaims
Do you think he'll wonder
when the new one acts the same?
#joke
Nothing personal....
"I hope you didn't take it personally, Reverend," an embarrassed woman said after a church service, "when my husband walked out during your sermon."
"I did find it rather disconcerting," the preacher replied.
"It's not a reflection on you," insisted the church goer. "Ralph has been been walking in his sleep since childhood."
#joke
Harmonica...
"Thanks for the harmonica you gave me for Christmas," little Joshua said to his uncle the first time he saw him after the holidays. "It's the best present I ever got."
"That's great," said his uncle. "Do you know how to play it?"
"Oh, I don't play it," the little fellow said. "My mom gives me a dollar a day not to play it during the day and my dad gives me five dollars a week not to play it at night.
Gorilla Control
A man calls the Animal Control in his town, because there is a crazed gorilla on his roof, and he can't figure out how to get it down safely. Soon, a van pulls up, and an old man gets out, carrying a small dog, a baseball bat, and a gun. He hands the man the gun.
"Okay, here's what we do. I'm going to go up onto your roof, and threaten the gorilla with this baseball bat until he falls down. When he falls down, this little dog will bite him in the balls until he's incapacitated."
"Great," says the man. "But what's the gun for?"
"In case I fall down instead of the gorilla -- shoot the dog."
#joke