I'm going to buy a farm two mi...
I'm going to buy a farm two miles long and half inch wide said Jed.
What, would you grow on a farm that size, asked Roger.
Spaghetti, said Jed.
The Black Bra
The Black Bra (as told by a woman)
I had lunch with 2 of my unmarried friends. One is engaged, one is a mistress, and I have been married for 20+ years. We were chatting about our relationships and decided to amaze our men by greeting them at the door Wearing a black bra, stiletto heels and a mask over our eyes. We agreed to meet in a few days to exchange notes..
Here's how it all went.
My engaged friend:
The other night when my boyfriend came over he found me with a black leather bodice, tall stilettos and a mask. He saw me and said, 'You are the woman of my dreams. I love you.' Then we made passionate love all night long.
The mistress:
Me too! The other night I met my lover at his office and I was wearing a raincoat, under it only the black bra, heels and Mask over my eyes. When I opened the raincoat he didn't say a word, but he started to tremble and we had wild sex all night.
Then I had to share my story:
When my husband came home I was wearing the black bra, Black stockings, stilettos and a mask over my eyes. When he came in the door and saw me he said,
"What's for dinner, Zorro?"
#joke
Funny video of the day - Funny video of the day Thursday, 01 July 2010
Pork at a July 4th Picnic
A priest and a rabbi met at the annual July 4th picnic. They were old friends and loved to tease one another.
"This baked ham is really good," said the priest. "You really ought to break down and try some."
"I will, I will," replies the rabbi, smiling, "at your wedding."
This joke was reprinted from "The Book of Catholic Jokes" by Deacon Tom Sheridan, with permission of ACTA Publications. Copyright 2008. All rights reserved.
#joke
Usually the secretary at my so...
Usually the secretary at my son's school answers when I call, but on this occasion I spoke to an unfamiliar voice. I mentioned this to my 11-year-old son and asked if he knew who it was.
"It could have been Mrs. Campbell," he answered after thinking it over. "Did it sound like she was wearing a blue coat?"
#joke
Last request...
Two convicted murderers, who were sentenced to die by lethal injection on the same day, were led to the room where they would meet their Maker. The last rites were performed by the priest, the formal speech was given by the warden and the final prayers were said by the participants. Turning to the first man to die, the warden solemnly asked, "Son, do you have any last request?"
"Yes sir, I do," replied the condemned man. "I love dance music. Could you please play 'The Macarena' for me one last time?"
"Certainly," replied the warden. He turned to the other man and asked, "Well, what about you, son? What is your final request?"
"Please, I beg you," pleaded the second man. "Kill me first."
#joke
Rudolph the Red Nosed Reindeer
A Russian couple was walking down the street in St. Petersburg the other night, when the man felt a drop hit his nose. "I think it's raining," he said to his wife.
"No, that felt more like snow to me," she replied. "No, I'm sure it was just rain, he said." Well, as these things go, they were about to have a major argument about whether it was raining or snowing. Just then they saw a minor communist party official walking toward them. "Let's not fight about it," the man said, "let's ask Comrade Rudolph whether it's officially raining or snowing."
As the official approached, the man said, "Tell us, Comrade Rudolph, is it officially raining or snowing?"
"It's raining, of course," he answered and walked on. But the woman insisted: "I know that felt like snow!" To which the man quietly replied: "Rudolph the Red knows rain, dear!"
#joke
FLEX WORDLE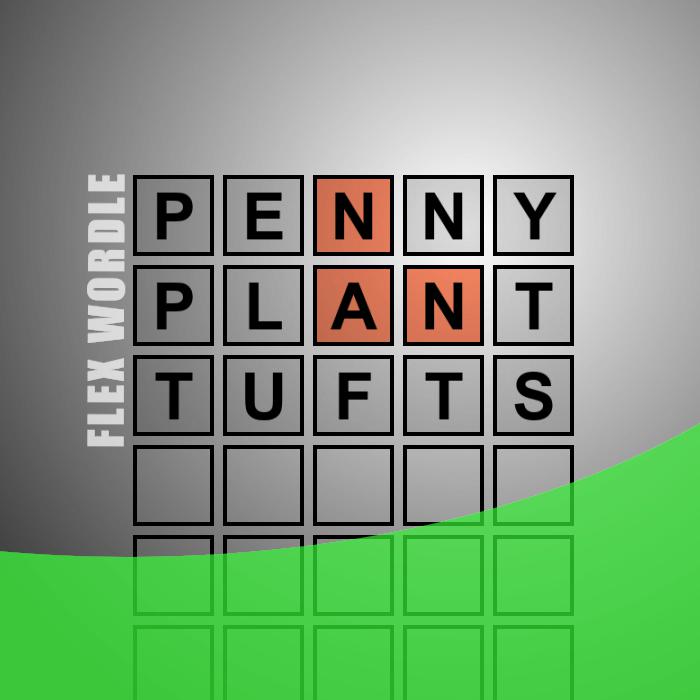 Guess the
WORDLE
in 3 tries. After each guess, the color of the tiles will change to show how close your guess was to the solution.
John Oliver: Falling in Love with America
It was like falling in love with a girl who was just throwing up all over herself -- softly holding her hair back and whispering to her that everything was going to be alright. To me, thats what the last eight years were like, here in America: projectile vomiting all over yourself as the rest of the world rubbed your back, saying, Sssshhh, thats it. Let it all out.
#joke
The Perfect Man
The ...
The Perfect Man
The perfect man is gentle
Never cruel and never mean
He has a beautiful smile
And keeps his face so clean.
The perfect man loves children
And will raise them by your side
He will be a good father
And a good husband to his bride.
The perfect man loves cooking
Cleaning and vacuuming too
He'll do anything in his power
To convey his love to you.
The perfect man is sweet
Writing poetry from your name
He's a best friend to your mother
and kisses away your pain.
He will never make you cry
or batter you in any way
To hell with this stupid poem
The perfect man is gay.
#joke
Rednecks Flying Home #joke
Two Redneck hunters got a pilot to fly them into the far north for elk hunting. They were quite successful in their venture, and bagged six big bulls. The pilot came back as arranged to pick them up.
They started loading their gear into the plane, including the six elk. But the pilot objected he said, "The plane can take out only four of your elk. You will have to leave two behind."
One of the hunters pushed forward, "Hey, last year our pilot let us take out six elk. It was the same model plane, same weather conditions, and everything. What's with this? We want you to allow us to fly out just like last year.
Reluctantly the pilot finally permitted them to put all six elk aboard and the men all climbed in with their gear. But when they attempted to take off and fly out of the valley, the little plane could not make it. They crashed in the wilderness.
Climbing out of the wreckage, one Redneck said to the other, "Do you know where we are?"
"I think so," replied the other Redneck. "Yep! I think this is about 100 yards further along than where we crashed last year!"
#joke
There was once a man who lived...
There was once a man who lived in a poor country. He went to law school and became a very intelligent person. Years later, he decided to go back to his country to show them how worthy he is. He started his own office. The next day, he saw a man walking into his office. He picked up the phone and gestered the man to come in and pretended he was talking to very famous people and cancelling meetings with presidents, etc. After he put down the phone several minutes later, he apologized to the man and said, "Sorry to keep you waiting. As you can see, I'm a very busy man. What can I do for you?" The man smiled and said, "I'm from the telephone company. I'm here to hook up you phone."
#joke
A woman phones up her husband ...
A woman phones up her husband at work for a chat...
Says He: "I'm sorry honey but I'm up to my neck in work today"
Says She: "But I've got some good news and some bad news for you dear."
Says He: "OK darling, but since I've got no time now, just give me the good news, OK?"
Says She: "Well, the air bag works..."
#joke
Where Rock Stars Go When They Die
When Jerry Garcia died, he woke up and found himself on a stage on which a number of instruments were set up. A door offstage opened and in walked Jimi Hendrix, Jim Morrison, Brian Jones, John Lennon, Otis Redding and Buddy Holly.
Each musician picked up his favorite instrument and began tuning up.
Jerry walked up to Jimi and said, "Man, so this is what heaven is like."
Jimi looked at him and said, "Heaven? You think this is heaven?"
At that moment, Karen Carpenter walked in, took her seat behind the drums, and called out, "Okay guys, 'Close to You.' One, two, three, four!"
#joke
Everybody on earth dies ...
Everybody on earth dies and goes to heaven.
God comes and says "I want the men to make two lines -- one line for the men that dominated their women on earth, and the other line for the men who were dominated by their women. Also, I want all the women to go with St Peter."
The next time God looked, the women are gone, and there are two lines. The line for the men who were dominated by their women was 100 miles long, and in the line of men who dominated their women there was only one man.
God got mad and said "You men should be ashamed of yourselves. I created you in my image and you were all whipped by your mates. Look at the only one of my sons who stood up and made me proud. Learn from him! Tell them, my son, how did you manage to be the only one in this line?"
The man replied "I don't know, my wife told me to stand here."
#joke
I was in a hurry. I was drivin...
I was in a hurry. I was driving like a maniac, running lights, driving on the sidewalk, and cutting people off.
I had just cut in front of this guy when he yelled "You …….! If I were a cop I'd give you a ticket!"
I yelled back "You Idiot, if you were a cop I wouldn't be driving like this!"
#joke
Blonde builder
An Irishman, a Mexican and a blonde guy were doing construction work on scaffolding on the 20th floor of a building.
They were eating lunch and the Irishman said, "Corned beef and cabbage! If I get corned beef and cabbage one more time for lunch, I'm going to jump off this building."
The Mexican opened his lunch box and exclaimed, "Burritos again! If I get burritos one more time I'm going to jump off, too."
The blonde opened his lunch and said, "Bologna" again. If I get a bologna sandwich one more time I'm jumping too."
The next day the Irishman opened his lunch box, saw corned beef and cabbage and jumped to his death.
The Mexican opened his lunch, saw a burrito and jumped too.
The blonde opened his lunch, saw the bologna and jumped to his death as well. At the funeral the Irishman's wife was weeping. She said, "If I'd known how really tired he was of corned beef and cabbage I never would have given it to him again!"
The Mexican's wife also wept and said, "I could have given him tacos or enchiladas! I didn't realize he hated burritos so much."
Everyone turned and stared at the blonde's wife... "Hey, don't look at me," she said, "he makes his own lunch."