The deadliest kind of shrimp? ...
The deadliest kind of shrimp? Prawn-as.
A man had been crossing a stre...
A man had been crossing a street when a car slammed into him. The pedestrian sued the motorist, whose lawyer made the following statement at the end of the trial.
"Your honor, my client was not at fault. He has been driving a car for thirty years, and has never had an accident, nor gotten so much as a speeding ticket. I do not think I need to say any more."
Unimpressed, the lawyer for the plaintiff rose. "Your honor, since counsel insists on bringing up the matter of experience, may I remind the court that my client has been walking for over seventy years…"
Funny video of the day - Funny video of the day Wednesday, 03 November 2010
Two old timers, Arthur and Dor...
Two old timers, Arthur and Doris, have been going out for about five years. Arthur and Doris are a shy couple and find it hard to hold hands.
One day Doris says to Arthur, "Arthur, we've been going out for a while now, don't you think we can get a bit more intimate? All we do is hold each other's hand."
Arthur then stops to think. "Ah... O.K. Doris, you're right, we need to get more intimate. Here's what we can do. From now on when we're together you can hold my penis."
Doris is excited because now she can take their relationship to the next level. So from then on Doris would be holding Arthur's penis in her hand wherever they would be. This went on for another five years. One day Doris saw Arthur with another woman sitting on a park bench, her hand was holding Arthur's penis. Doris was distraught.
She went to Arthur and cried, "What has she got that I haven't got?"
Arthur replied,"Parkinson's Disease".
#joke
Arrived safely...
Mr. Johnson, a businessman from Wisconsin, went on a business trip to Louisiana. He immediately sent an e-mail back home to his wife, Jennifer to let her know he had arrived safely.
Unfortunately, he miss typed a letter and the e-mail ended up going to a Mrs. Joan Johnson, the wife of a preacher who had just passed away.
The preacher's wife took one look at the e-mail and promptly fainted. When she was finally revived, she nervously pointed to the message, which read: "Arrived safely, but it sure is hot down here."
#joke
Technology Problems
One of my friends works in the customer service call center of a national pager company. He deals with the usual complaints regarding poor pager operation, as well as the occasional crank caller demanding to be paged less often, more often, or by more interesting people.
The best call came from a man who repeatedly complained that he keeps being paged by "Lucille." He was instructed that he would have to call her and tell her to stop paging him.
"She don't never leave no number, so I can't call her back," he said.
After three such calls, someone thought to ask how he knew it was Lucille if she didn't leave a number.
"She leaves her name," was the reply.
After establishing that the customer had a numericonly pager, the light bulb came on.
"How does she spell her name?" the service rep asked.
"L-O-W C-E-L-L"
Another problem solved.
#joke
Lordy, lordy
Once upon a time there was this lady and she was white. She liked black people!
She liked their churches and their music! Most of all she liked their clothes.
So one day she decides she is going to dress up like a black person and paint herself black.
She gets all dressed up and goes to church. When she was at church this little black kid came up to her flipped up her dress.
He started singing, "Lordy, lordy bless my soul, never seen a nigga wit a white ass hole!"
Submitted by Admin
Edited by Curtis
#joke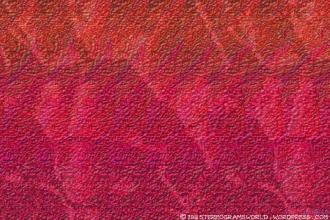 What is hidden in 3D image?
Stereogram - 3D Image
Chinese Jews
Sid and Al were sitting in a Chinese restaurant.
"Sid," asked Al, "Are there any Jews in China?"
"I don't know," Sid replied. "Why don't we ask the waiter?"When the waiter came by, Al said, "Are there any Chinese Jews?"
"I don't know sir, let me ask," the waiter replied and he went into the kitchen.
He quickly returned and said, "No, sir. No Chinese Jews."
"Are you sure?" Al asked.
"I will check again, sir." the waiter replied and went back to the kitchen.
While he was still gone, Sid said, "I cannot believe there are no Jews in China. Our people are scattered everywhere."
When the waiter returned he said, "Sir, no Chinese Jews."
"Are you really sure?" Al asked again. "I cannot believe there are no Chinese Jews."
"Sir, I ask everyone," the waiter replied exasperated. "We have orange jews, prune jews, tomato jews and grape jews, but no one ever hear of Chinese jews!"
#joke
Kurt Metzger: Liposuction
I saw liposuction. You ever see how they do that? Its, like, violent. They get the hose -- it looks like theyre mad at how fat you are.
A man is at work one day when ...
A man is at work one day when he notices that his co-worker is wearing an
Earring.
This man knows his co-worker to be a normally conservative fellow, and is
curious about his sudden change in 'fashion
sense.'
The man walks up to him and says, 'I didn't know you were into earrings.'
Don't make such a big deal, it's only an earring,' he replies sheepishly.
His friend falls silent for a few minutes, but then his curiosity prods him
to say, 'So, how long have you been
wearing one?'
#joke
Two girlfriends were speeding ...
Two girlfriends were speeding down the highway at well over 90 mph.
"Hey," asked the brunette at the wheel, "see any cops following us?"
The blonde turned around for a long look. "As a matter of fact, I do."
"Fuck!" cursed the brunette. "Are his flashers on?
The blonde turned around again. "Yup...nope...yup...nope....yup....."
A man placed some flowers o...
A man placed some flowers on the grave of his dearly departed mother and started back toward his car when his attention was diverted to another man kneeling at a grave. The man seemed to be praying with profound intensity and kept repeating, "Why did you have to die? Why did you have to die?" The first man approached him and said, "Sir, I don't wish to interfere with your private grief, but this demonstration of pain is more than I've ever seen before. For whom do you mourn so deeply? A child? A parent?" The mourner took a moment to collect himself, then replied, "My wife's first husband."
#joke
On the first day God created t...
On the first day God created the cow. God said, "You must go to the field with the farmer all day long and suffer under the sun, have calves and give milk to support the farmer. I will give you a life span of sixty years."
The cow said, "That's a kind of a tough life you want me to live for sixty years. Let me have twenty years and I'll give back the other forty."
And God agreed.
On the second day, God created the dog. God said, "Sit all day by the door of your house and bark at anyone who comes in or walks past. I will give you a life span of twenty years." The dog said, "That's too long to be barking. Give me ten years and I'll give back the other ten."
So God agreed (*sigh*).
On the third day God created the monkey. God said, "Entertain people, do monkey tricks, make them laugh. I'll give you a twenty year life span." Monkey said, "How boring, monkey tricks for twenty years? I don't think so. Dog gave you back ten, so that's what I'll do too, okay?"
And God agreed again (...???...)
On the fourth day God created man. God said, "Eat, sleep, play, have sex, enjoy. Do nothing, just enjoy, enjoy. I'll give you twenty years."
Man said, "What? Only twenty years? No way, man. Tell you what, I'll take my twenty, and the forty cow gave back, and the ten dog gave back and the ten monkey gave back. That makes eighty, okay?"
"Okay," said God. "You've got a deal."
So, that is why for the first twenty years we eat, sleep, play, have sex, enjoy, and do nothing. For the next forty years we slave in the sun to support our family. For the next ten years we do monkey tricks to entertain our grandchildren; and for the last ten years we sit in front of the house and bark at everybody.
#joke
A school teacher injured his b...
A school teacher injured his back and had to wear a plaster cast around the upper part of his body. It fit under his shirt and was not noticeable at all. On the first day of the term, still with the cast under his shirt, he found himself assigned to the toughest students in school. Walking confidently into the rowdy classroom, he opened the window as wide as possible and then busied himself with desk work. When a strong breeze made his tie flap, he took the desk stapler and stapled the tie to his chest. He had no trouble with discipline that term.
#joke
Panic at the hotel...
It was three o'clock in the morning, and the receptionist at a posh hotel was just dozing off, when a little old lady came running towards her, screaming. "Please come quickly," she yelled, "I just saw a naked man outside my window!"
The receptionist immediately rushed up to the old lady's room. "Where is he?" asked the receptionist.
"He's over there," replied the little old lady, pointing to an apartment building opposite the hotel. The receptionist looked over and could see a man with no shirt on, moving around his apartment. "It's probably a man who's getting ready to go to bed," she said reassuringly. "And how do you know he's naked, you can only see him from the waist up?"
"The dresser, honey!" screamed the old lady. "Try standing on the dresser!"
#joke
Clinic
Why does everyone want to work at the impotency clinic?
It's a soft job.
Submitted by Curtis
Edited by BreeBrown