Happy New Year 2021!!
Those with amputated feet have...
Those with amputated feet have no soles.
Three men were sitting on a pa...
Three men were sitting on a park bench. The one in the middle was reading a newspaper; the others were pretending to fish. They baited imaginary hooks, cast lines, and reeled in their catch.
A passing policeman stopped to watch the spectacle and asked the man in the middle if he new the other two.
"Oh yes" he said. "They 're my friends."
"In that case," warned the officer, "you'd better get them out of here!"
"Yes, sir" the man replied, and he began rowing furiously
Funny video of the day - Funny video of the day Tuesday, 09 November 2010
Dallas Cowboys
The Texas Department of Safety is cracking down on speeders heading into Dallas. For the first offense, they give you 2 Dallas Cowboy tickets. If you get stopped a second time, they make you use them.
Q.What do you call 47 millionaires around a TV watching the Super Bowl?
A..The Dallas Cowboys
Q.What do the Dallas Cowboys and Billy Graham have in common?
A.They both can make 70,000 people stand up and yell "Jesus Christ".
Q.How do you keep a Dallas Cowboy out of your yard?
A.Put up a goal post.
Q.What do you call a Dallas Cowboy with a Super Bowl ring?
A.Old
Q.What's the difference between the Dallas Cowboys and a dollar bill?
A.You can still get four quarters out of a dollar bill.
Q.How many Dallas Cowboys does it take to win a Super Bowl?
A.Nobody remembers.
Q.What do the Cowboys and possums have in common?
A.Both play dead at home and get killed on the road!
#joke
All About Adam
Wandering dejectedly in The Garden of Eden, Eve told God, "I'm lonely I'm tired of eating apples by myself."
"Okay," God said, "I'll create a man for you."
Eve said, "A man! What's that?"
"He's a creature with aggressive tendencies and an enormous ego. He won't listen very well, he'll get lost easily, but never stop to ask for directions. However, he is big and strong, he can open jars and hunt animals. And he'll be fun in bed."
"Sounds great!" said Eve.
"Oh, and one more thing," God said. "He will want to believe that I made HIM first."
#joke
A beggar walked up to a well-d...
A beggar walked up to a well-dressed woman shopping on Rodeo Drive and said, "I haven't eaten anything in four days."

She looked at him and said, "God, I wish I had your willpower."
Blind man and his dog...
A blind man was out walking with his seeing-eye dog when suddenly the animal paused and wet the man's leg. Bending down, the blind man stretched out his hand and patted the dog's head.
Having watched what happened, a bystander said, "Why are you patting him? That dog just peed on your leg!"
"I know," said the blind man, "but I gotta find his head before I can kick his butt."
#joke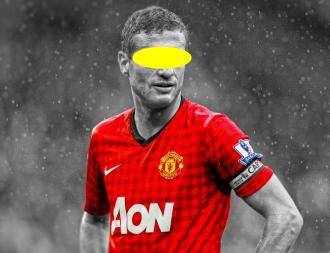 Can you name the athletes by the picture?
Can you name the athletes by the picture?
Marketing Translations
Cracking an international market is a goal of most growing corporations. It shouldn't be that hard, yet even the big multi-nationals run into trouble because of language and cultural differences. For example, observe the following examples below.
The name Coca-Cola in China was first rendered as Ke-kou-ke-la. Unfortunately, the Coke company did not discover until after thousands of signs had been printed that the phrase means "bite the wax tadpole" or "female horse stuffed with wax" depending on the dialect. Coke then researched 40,000 Chinese characters and found a close phonetic equivalent, "ko-kou-ko-le," which can be loosely translated as "happiness in the mouth."
In Taiwan, the translation of the Pepsi slogan "Come alive with the Pepsi Generation" came out as "Pepsi will bring your ancestors back from the dead."
Also in Chinese, the Kentucky Fried Chicken slogan "finger-lickin' good" came out as "eat your fingers off."
The American slogan for Salem cigarettes, "Salem - Feeling Free," got translated in the Japanese market into "When smoking Salem, you feel so refreshed that your mind seems to be free and empty."
When General Motors introduced the Chevy Nova in South America, it was apparently unaware that "no va" means "it won't go." After the company figured out why it wasn't selling any cars, it renamed the car in its Spanish markets to the Caribe.
When Parker Pen marketed a ballpoint pen in Mexico, its ads were supposed to say "It won't leak in your pocket and embarrass you." However, the company mistakenly thought the spanish word "embarazar" meant embarrass. Instead the ads said that "It wont leak in your pocket and make you pregnant."
An American t-shirt maker in Miami printed shirts for the spanish market which promoted the Pope's visit. Instead of the desired "I Saw the Pope" in Spanish, the shirts proclaimed "I Saw the Potato."
Colgate introduced a toothpaste in France called Cue, the name of a notorious porno magazine.
In Italy, a campaign for Schweppes Tonic Water translated the name into Schweppes Toilet Water.
#joke
Blonde Game
A blonde is on a plane sleeping when the guy next to her
says, "Let's play a game." She looks at him and tells him the
she doesn't want to and she just wants to sleep, but he keeps
bugging her until she agrees.
He tells her that he will ask her a question and if she
can't answer, she owes him $5.00, then she asks him a
question and if he can't answer, he owes her $50.00. So he
asks, "Who was the last person to sign the Declaration of
Independence?"
She quietly hands over a $5 bill. She asks, "What goes up a
hill with 4 legs and down with 5? He has no idea so he gives
up and gives her $50.
The blonde turns back around and goes back to sleep.
Not 2 seconds later, he wakes her back up and asks, "What
was the answer?"
Quietly, she reaches into her purse and gives the guy a
$5.00 bill.
Louis Katz: Hippie Roommate
I made the mistake of moving in with a hippie. Hippie roommate -- horrible mistake. Apparently, when they say peace and love, what they really mean is filthy and annoying.
Twins
A man was driving along the highway, and saw a rabbit hopping across the middle of the road. He swerved to avoid hitting the rabbit, but unfortunately the rabbit jumped in front of the car and was hit. The driver, being a sensitive man as well as an animal lover, pulled over to the side of the road and got out to see what had become of the rabbit. Much to his dismay, the rabbit was dead. The driver felt so awful he began to cry.
A woman driving down the highway saw the man crying on the side of the road and pulled over. She stepped out of her car and asked the man what was wrong.
"I feel terrible," he explained. "I accidently hit this rabbit and killed it."
The woman told the man not to worry. She knew what to do. She went to her car trunk and pulled out a spray can. She walked over to the limp, dead rabbit, and sprayed the contents of the can onto the rabbit. Miraculously, the rabbit came to life, jumped up, waved its paw at the two humans and hopped down the road. 50 feet away the rabbit stopped, turned around, waved at the two again, hopped down the road another 50 feet, turned, waved, and hopped another 50 feet. The man was astonished. He couldn't figure out what substance could be in the woman's spray can! He ran over to the woman and demanded, " What was in your spray can? What did you spray onto that rabbit?" The woman turned the can around so that the man could read the label. It said:
"'Hare Spray' Restores Life to Dead Hare. Adds Permanent Wave."
#joke
A man was walking down the bea...
A man was walking down the beach when he noticed a cave. He walked in and looked around only to discover a magic lamp buried in the sand.
He rubbed it and a genie came out and said, " You may have 3 wishes but whatever u wish for all the lawyers in the world will get double." The man agreed and said, " i want a million dollers." He got that and the lawyers got 2 million.
Next he said, " i want a ferrari." So he got one and all the lawyers got 2. Next, being his last wish, he took a minute and thought about it carefully.
Finnally he said," Well i've allways wanted to give a kidney."
An Englishman wanted to become...
An Englishman wanted to become an Irishman, so he visited a doctor to find out how to go about this. "Well" said the doctor, "this is a very delicate operation and there is a lot that can go wrong. I will have to remove half your brain". "That's OK" said the Englishman. "I've always wanted to be Irish and I'm prepared to take the risk".
The operation went ahead but the Englishman woke to find a look of horror on the face of the doctor. "I'm so terribly sorry!!" the doctor said. "Instead of removing half the brain, I've taken the whole brain out". The patient replied, "No worries, mate!!"
Three sons left home, went out...
Three sons left home, went out on their own and prospered. They discussed the gifts they were able to give their elderly mother.
The first said: "I built a big house for our mother."
The second said: "I sent her a Mercedes with a driver."
The third said: "You remember how our mother enjoys reading the Bible. Now she can't see very well. So I sent her a remarkable parrot that recites the entire Bible. It took elders in the church 12 years to teach him. Mama just has to name the chapter and verse and the parrot recites it."
Soon thereafter, their mother sent out her letters of thanks. "William," she said, "the house you built is so huge. I live only in one room, but I have to clean the whole house.
"Arnold," she said, "I am too old to travel. I stay most of the time at home so I rarely use the Mercedes. And that driver is so rude! He's a pain!"
"But David," she said, "the chicken was delicious!"
#joke
At a party, a guy approached a...
At a party, a guy approached a girl and whispered something in her ear.
"You filthy pervert!!" she shrieked. "What makes you think I'd let you do a thing like that to me?"
Then her eyes narrowed and she said, "Unless you're the son-of-a-bitch that stole my diary!"
#joke
To My Bank
Dear Sirs, To My Bank
Dear Sirs,
In view of what seems to be happening internationally with banks at the moment, I was wondering if you could advise me. If one of my checks is returned marked "insufficient funds," how do I know whether that refers to me or to you?
Sincerely,
#joke
Lord of the Manor
The Lord of the manor returned from his grouse hunt quite a bit earlier than expected. He entered the master bedroom to change, and found her Ladyship making passionate love to Sir Archibald Carpley.
The irate Lord stood stiffly and loudly berated his wife for her infidelity. With thunder in his voice, he reminded her that he had taken her from a miserable existence on a local run-down farm, given her a fine home, provided her with servants, expensive clothes and jewels, and almost anything she desired.
By this time the woman was crying inconsolably, his Lordship then turned his wrath on his supposed friend: "And as for you Reggie -- you might at least stop while I'm talking !"
#joke