Is it true that Middle Eastern...
Is it true that Middle Eastern tyrants Arab-dictating power?
Her husband had been slipping ...
Her husband had been slipping in and out of a coma for several months yet she stayed by his bedside every single day. When he came to, he motioned for her to come nearer. As she sat by him, he said, "You know what? You have been with me all through the bad times. When I got fired, you were there to support me. When my business fell, you were there. When I got shot, you were by my side. When we lost the house, you gave me support. When my health started failing, you were still by my side. Well, now that I think about it, I think you bring me bad luck!
#joke
Funny video of the day - Funny video of the day Sunday, 20 February 2011
Anniversaries
Who said men don't remember anniversaries?
A woman awakes during the night to find that her husband was not in their bed.
She puts on her robe and goes downstairs to look for him.
She finds him sitting at the kitchen table with a hot cup of coffee in front of him.
He appears to be in deep thought, just staring at the wall.
She watches as he wiped a tear from his eye and takes a sip of his coffee.
"What's the matter, dear?" she whispers as she steps into the room,
"Why are you down here at this time of night?"
The husband looks up from is coffee,
"Do you remember 20 years ago when we were dating, and you were only 16?" he asks solemnly.
The wife is touched to tears thinking that her husband is so caring and sensitive.
"Yes I do," she replies.
The husband paused. The words were not coming easily.
"Do you remember when your father caught us in the back seat of my car making love?"
Yes, I remember," said the wife, lowering herself into a chair beside him.
The husband continued.
"Do you remember when he shoved the shotgun in my face and said, 'Either you marry my daughter, or I will send you to jail for 20 years?"
"I remember that too" she replied softly.
He wiped another tear from his cheek and said..."I would have gotten out today."
#joke
A woman goes into a dentist...
A woman goes into a dentist's office, and after her examination, the dentist says, I'm sorry to tell you this, but I am going to have to drill that tooth.
Horrified, the woman replies, Oh, no! I'd rather have a baby.
To which the dentist replies, Make up your mind, I have to adjust the chair.
#joke
Lost boots...
There was a little boy in kindergarten. At the end of one cold winter day, when all the other children were leaving, the teacher found him crying, so she asked him what was wrong.
He sobbed, "I can't find my boots."
The teacher looked around the classroom and saw a pair of boots. "Are these yours?"
"No, they're not mine," said the little boy, shaking his head.
The teacher and the boy searched all over the classroom for his boots.
Finally, the teacher gave up, "Are you SURE those boots are not yours?"
"I'm sure," the boy sobbed, "mine had snow on them."
#joke
Bill Gates Can Choose His Punishment
Bill Gates suddenly dies and finds himself face to face with God. God stood over Bill Gates and said, "Well Bill, I'm really confused on this one. It's a tough decision; I'm not sure whether to send you to Heaven or Hell. After all, you helped society enormously by putting a computer in almost every home in America, yet you also created that ghastly Windows '95 among other indiscretions. I believe I'll do something I've never done before; I'll let you decide where you want to go."
Bill pushed up his glasses, looked up at God and replied, "Could you briefly explain the difference between the two?" Looking slightly puzzled, God said, "Better yet, why don't I let you visit both places briefly, then you can make your decision. Which do you choose to see first, Heaven or Hell?"
Bill played with his pocket protector for a moment, then looked back at God and said, "I think I'll try Hell first." So, with a flash of lightning and a cloud of smoke, Bill Gates went to Hell.
When he materialized in Hell, Bill looked around. It was a beautiful and clean place, a bit warm, with sandy beaches and tall mountains, clear skies, pristine water, and beautiful women frolicking about. A smile came across Bill's face as he took in a deep breath of the clean air. "This is great," he thought, "if this is Hell, I can't wait to see heaven."
Within seconds of his thought, another flash of lightning and a cloud of smoke appeared, and Bill was off to Heaven. Heaven was a place high above the clouds, where angels were drifting about playing their harps and singing in a beautiful chorus. It was a very nice place, Bill thought, but not as enticing as Hell.
Bill looked up, cupped his hands around his mouth and yelled for God and Bill Gates was sent to Hell for eternity.
Time passed, and God decided to check on the late billionaire to see how he was progressing in Hell. When he got there, he found Bill Gates shackled to a wall in a dark cave amid bone thin men and tongues of fire, being burned and tortured by demons.
"So, how is everything going?" God asked.
Bill responded with a crackling voice filled with anguish and disappointment, "This is awful! It's nothing like the Hell I visited the first time!! I can't believe this is happening! What happened to the other place....with the beaches and the mountains and the beautiful women?
"That was the demo," replied God.
#joke
FLEX NERDLE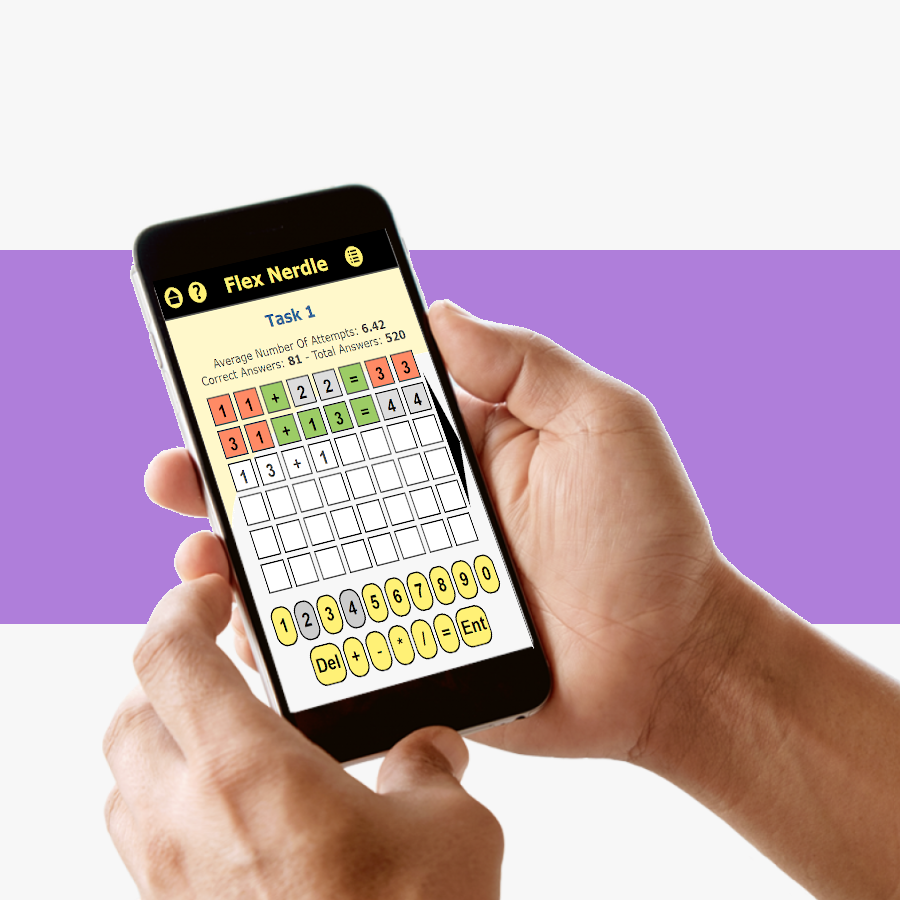 Guess the
NERDLE
in 6 tries. After each guess, the color of the tiles will change to show how close your guess was to the solution.
Cannibals and Politicians
A cannibal was walking through the jungle and came upon a restaurant opened by a fellow cannibal. Feeling somewhat hungry, he sat down and looked over the menu...
Broiled Missionary: $25.00
Fried Explorer: $35.00
Baked Politician: $100.00.
The cannibal called the waiter over and asked , "Why such a price difference for the politician?"
The cook replied "Have you ever tried to clean one of them?"
#joke
Demetri Martin: Exit Only
I saw a sign on this door; it said, Exit Only. So, I entered it and went up to the guy working there, and I was like, I have some good news. You have severely underestimated this door over here by, like, 100%, man.
There was a competition to cro...
There was a competition to cross the English channel doing only the breaststroke, and the three women who entered the race were a brunette, a redhead and a blonde.
After approximately 14 hours, the brunette staggered up on the shore and was declared the fastest. About 40 minutes later, the redhead crawled up on the shore and was declared the second place finisher.
Nearly 4 hours after that, the blonde finally came ashore and promptly collapsed in front of the worried onlookers.
When the reporters asked why it took her so long to complete the race, she replied, "I don't want to sound like I'm a sore loser, but I think those two other girls were using their arms..."
A Recently Spotted Bumper Sticker:
"God is dead."
--Neitzche
"Neitzche is dead."
--God
A man sits down at a bar and o...
A man sits down at a bar and orders a double martini. After he finishes, he peeks inside his shirt pocket, then orders another. After he finishes that, he again peeks inside his shirt pocket and orders another double martini. The barman says: "I'll bring you martinis all night but why do you look inside your shirt pocket before you order a refill." The customer replies: "I'm peeking at a photo of my wife. When she starts to look good, I know it's time to go home."
#joke
An elderly woman walked into t...
An elderly woman walked into the main branch of Chase Manhattan Bank building holding a large paper bag in her hand. She told the young man at the window that she wished to take the 3 million dollars she had in the bag and open an account with the bank. She said that first, though, she wished to meet the President of Chase Manhattan Bank due to the large amount of money involved.
The teller seemed to think that was a reasonable request and, after opening the bag and seeing the bundles of $1,000 bills which amounted to $3 million, he phoned the President to make the appointment for the woman.
The woman was escorted upstairs to the President's office. Introductions were made and she said that she liked to get to know the people she did business with on a more personal level. The bank President then asked how did she come into such a large sum of money.
"Was it an inheritance?" he asked.
"No" she answered
"Was it from playing the Stock Market?" he inquired.
"No", She replied
He was quiet for a moment, trying to figure out how the elderly lady came into such a large sum of money.
"I won it by betting" she stated.
"As in horses?"
"No", she replied, "I bet on people."
Seeing his confusion, she explained that she would bet on different things with people. All of a sudden she said, "I'll bet you $25,000 that by 10 o'clock tomorrow morning your balls will be square."
The bank President figured that she must be off her rocker and decided to taker her up on the bet. He didn't see how he could lose. For the rest of the day, he was very careful. He decided to stay home that evening and take no chances, since there was $25,000 at stake.
When he got up in the morning and took his shower, he checked to make sure everything was okay. There was no difference in his scrotal appearance. He looked the same as he always had. He went to work and waited for the woman to come in at 10 o'clock, humming as he went. He knew, this would be a lucky day-how often did he get handed $25,000 for doing nothing?
At 10 o'clock sharp the woman was shown into his office. With her was a man. Then the bank President asked what the other man was doing in the office with her, and she explained to the President that he was her Lawyer and she always took him along on bets when large sums of money was at stake.
"Well", she asked, "What about our bet?"
"I don't know how to tell you this", he answered with a smile, "But I'm the same as I've always have been, only $25,000 richer."
The lady seemed to accept this, but requested that she be able to see for herself. The bank President thought that this was a reasonable request and dropped his trousers. She instructed him to bend over, and she grabbed a hold of him. Sure enough, everything was fine. His balls were not square.
The bank President then looked up and saw the Lawyer standing across the room banging his head against the wall.
"What's wrong with him?", he asked.
"Oh, him", She answered, "I bet him $100,000 that by 10:30 this morning I'd have the President of the Chase Manhattan Bank by the balls."
Blind date....
"How was your blind date?" a college student asked her roommate.
"Terrible!" the room-mate answered. "He showed up in his 1932 Rolls Royce."
"Wow! That's a very expensive car. What's so bad about that?"
"He was the original owner."
Church Bulletin Bloopers: Prayers and Illnesses
Due to the rector's illness, Wednesday's healing services will be discontinued until further notice.
Mrs. Johnson will be entering the hospital this week for testes.
On a church bulletin during the minister's illness: God Is Good--Dr. Hargreaves is better.
This Sunday morning following services we will have our monthly feelowship.
Said during a congregational prayer when leading prayer for unsaved loved ones: "Father, we just want to pray for our unloved saved ones."
Lift up our Messianic brothers and sisters in Israel who are suffering during our prayer time.
"I am the resurrection and the life. Whoever believes in me, even though he diets, yet shall be live."
On a church postcard: "I have received Jesus Christ as my Lord and Savior. I would like a personal call."
Church sign: "Jesus Saves!" Safeway sign across the street: "Safeway saves you more!"
- Joke shared on Beliefnet's Religious Humor page
#joke
Join us on WhatsApp