Assertiveness
A mild-mannered man was tired of being bossed around by his wife so he went to a psychiatrist. The psychiatrist said he needed to build his self-esteem, and so gave him a book on assertiveness, which he read on the way home. He had finished the book by the time he reached his house.
The man stormed into the house and walked up to his wife. Pointing a finger in her face, he said, "From now on, I want you to know that I am the man of this house, and my word is law! I want you to prepare me a gourmet meal tonight, and when I'm finished eating my meal, I expect a sumptuous dessert afterward. Then, after dinner, you're going to draw me my bath so I can relax. And when I'm finished with my bath, guess who's going to dress me and comb my hair?"
"The funeral director," said his wife.
#joke
Are archers into arrow...
Are archers into arrow dynamics?
Funny video of the day - Funny video of the day Saturday, 26 March 2011
Mad men are given a test to ch...
Mad men are given a test to check their mental state. The instructor draws a door on the wall and orders them to go out.
They start rushing to the door but one remains sitting. The instructor goes to him and asks; "why didn't you join the others?" He replies, "let them fight they forgot I have the keys"
#joke
On the first day of school, a ...
On the first day of school, a first-grader handed his teacher a note from his mother.

The note read, "The opinions expressed by this child are not necessarily those of his parents."
Mike Vecchione: Flight to Australia
I was in Australia last year. Thats a long flight. That flight was so long, I got the girl next to me pregnant. We raised the child on the plane. Time for us to land in Sydney, get him a rugby scholarship.
A trip to the movies...
For the first time in many years, an old man traveled from his rural town to the city to attend a movie.
After buying his ticket, he stopped at the concession stand to purchase some popcorn. As he handed the attendant $1.50, he couldn't help but comment, "The last time I went to the movies, popcorn was only 15 cents."
"Well, sir," the attendant replied with a grin, "You're really going to enjoy yourself this evening. We have sound now."
#joke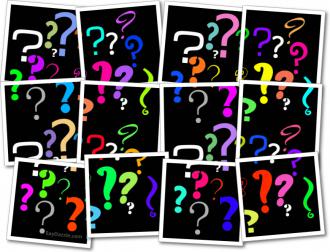 There is an ancient inventio...
There is an ancient invention still used in some parts of the world today that allows people to see through walls. What is it?
Rednecks Flying Home
Two Redneck hunters got a pilot to fly them into the far north for elk hunting. They were quite successful in their venture, and bagged six big bulls. The pilot came back as arranged to pick them up.
They started loading their gear into the plane, including the six elk. But the pilot objected he said, "The plane can take out only four of your elk. You will have to leave two behind."
One of the hunters pushed forward, "Hey, last year our pilot let us take out six elk. It was the same model plane, same weather conditions, and everything. What's with this? We want you to allow us to fly out just like last year.
Reluctantly the pilot finally permitted them to put all six elk aboard and the men all climbed in with their gear. But when they attempted to take off and fly out of the valley, the little plane could not make it. They crashed in the wilderness.
Climbing out of the wreckage, one Redneck said to the other, "Do you know where we are?"
"I think so," replied the other Redneck. "Yep! I think this is about 100 yards further along than where we crashed last year!"
#joke
Animal Orgasms
A farmer and his wife were lying in bed one evening; she was knitting, he was reading the latest issue of Animal Husbandry. He looks up from the page and says to her,
"Did you know that humans are the only species in which the female achieves orgasm?"
She looks at him wistfully, smiles, and replies, "Oh yeah? Why don't you prove it."
He frowns for a moment, then says, "Okay."
He then gets up and walks out, leaving his wife with a confused look on her face.
About a half an hour later, he returns all tired and sweaty and proclaims, "Well I'm sure the cow and sheep didn't, but the way that pig's always squealing, how can you tell?"
#joke
Once upon a time there was a n...
Once upon a time there was a non-conforming sparrow who decided not to fly south for the winter. However, soon the weather turned so cold that he reluctantly decided to fly south. In a short time ice began to form on his wings and he fell to Earth in a barnyard, nearly frozen solid. A cow passed by where he had fallen, and crapped on the little sparrow.The sparrow thought it was the end, but the manure warmed him and defrosted his wings!
Warm and happy, able to breath, he started to sing.
Just then a large cat came by, and hearing the chirping he investigated the sounds. The cat cleared away the manure, found the chirping bird, and promptly ate him.
The Moral of the Story:
Everyone who craps on you is not necessarily your enemy
Everyone who gets you out of crap is not necessarily your friend.
And if you're warm and happy in a pile of crap, you might just want to keep your mouth shut.
#joke
The Priest vs. the Astronomer
A priest and an astronomer find themselves sitting together on a night flight.
After introductions and a long gaze out the window, the astronomer asks the priest, "Can't all religions be summed up by stating the Golden Rule?"
The priest pauses a bit and asks the astronomer, "Can't all astronomy be summed up by singing 'Twinkle, Twinkle, Little Star'?"
- Joke shared by Beliefnet member Pthalo
#joke
A woman is walking on the road...
A woman is walking on the road and a voice shouts out, "Don't take a step further." She obeys and suddenly a ton of bricks fall on the place where she would have otherwise been. She thinks she imagined it and keeps walking until suddenly the voice calls out again. "Don't take a step further." She stops and a car skids past. Then suddenly she hears the voice saying "I am your guardian angel, and I will warn you before something bad happens to you. Now do you have any questions to ask me?" Yes! Shouts the woman, "Just where were you on my wedding day!"
#joke
What's round and bad tempered?
What's round and bad tempered? A vicious circle.
A man walks into a bar and say...
A man walks into a bar and says to the bartender, "I bet you fifty dollars that I can bite my right eye." The bartender says, "Yeah, right! I've never seen anyone do that!" So the man takes out his glass eye and bites it.
The angry bartender pays the man his fifty dollars and the man walks away. He comes back half an hour later and says, "I bet you fifty dollars I can bite my left eye." Now the bartender becomes really skeptical. She says, "I just saw you walk in here -- you can't be blind!" So he takes out his fake teeth and bites his left eye. The bartender pays him his money and he walks away.
#joke #walksintoabar