Holstein cows are often black ...
Holstein cows are often black and white, aka moo-latte.
Two husbands were discussing t...
Two husbands were discussing their married lives. Although happily married, they admitted that there were arguments sometimes. The Chad said, "I've made one great discovery. I know how to always have the last word."
"Wow!' said Sherman, "how did you manage that?"
"It's easy," replied Chad. "My last word is always 'Yes, Dear.'"
#joke
Funny video of the day - Funny video of the day Saturday, 02 April 2011
New Las Vegas Slogans
"What Happens Here, Stays Here" is getting old, so a contest is being held for new slogans. Here are the leading contenders:
1) Las Vegas: Better than Detroit (Actually, this works for any city.)
2) It's The Gambling, Stupid
3) You're Broke, Hung Over and Pissed. Now Go Home
4) Where Luck Goes to Die
5) More Than Thirty Million Schmucks a Year Can't Be Wrong
6) We've Got What It Takes To Take What You've Got
#joke
This guy's walking down t...
This guy's walking down the road minding his own business when he hears a little voice say:
"excuse me"
He looks around and can't see anything until his eyes rest on a small frog.
"hello" says the frog, "pick me up."
So the guy picks up the frog.
"take me home" says the frog.
So the guy takes the frog home.
When they get in, the frog tells the guy to sit down. After the guy takes a seat, the frog explains that it is not really a frog at all but a beautiful princess. All the guy has to do is give the frog a kiss and it'll turn back.
"I'll think about it" says the guy.
"What's there to think about? Wouldn't you like a beautiful princess?" asks the frog.
The guy replies, "Oh yeah, a beautiful princess would be nice - but a talking frog, that's pretty damn cool as well!"
#joke
Last request...
The inmate on death row was scheduled to be put to death by firing squad the follow morning.
Throughout the day, the prison guards were being very nice to him.
But when they asked him if he wanted something specific for his last meal, he didn't want anything special.
When they asked if there was something special he wanted to do, he said nothing.
Finally when he was put before the firing squad, the guard asked if he wanted a cigarette and a blindfold.
"No," the inmate said, "just get it over with."
"Well, is there anything that I can do for you before you go?" said the guard.
The inmate thought. "Actually," he said, "Music is my life. One thing I would really like, is to sing my favorite song, the whole thing, with no interruptions."
The guard nodded and told him to go ahead.
The inmate started, "One billion bottles of beer on the wall..."
Yo Mama Is So Hairy
Yo mama so hairy you almost died of rugburn at birth!
Yo mama so hairy she look like she got Buchwheat in a headlock.
Yo mama so hairy Bigfoot is taking her picture!
Yo mama so hairy she wears a Nike tag on her weave so now everybody calls her Hair Jordan.
#joke #yomama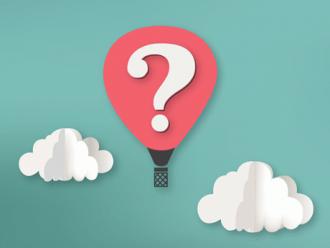 I am the unreachable boundar...
I am the unreachable boundary, yet the place you wish to go, I run away as you approach. But I am always there. What am I?
You might be a nurse if...
You might be a nurse if:
• When using a public restroom, you wash your hands with soap for
a full minute and turn off the faucets with your elbows.
• Your favorite dream is the one where you leave a mess at a patient's
bedside and tell a doctor to clean it up.
• Men assume you might be great in bed because of the 9 million porn
movies about nurses.
• Everyone, including complete strangers, tells you about each and
every ache and pain they have.
• You want to put your foot through the TV screen every time you see
a nurse on a soap opera doing nothing but talking on the phone and
flirting with doctors.
• You can almost SEE the germs on doorknobs and telephones.
• You can watch the goriest movie and eat anything afterwards, even
spaghetti with lots of tomato sauce.
• You use a plastic 30cc medicine cup for a shotglass.
Moving Testimony
The second guy says, "I would like to hear that I was a wonderful husband and school teacher which made a huge difference in our children of tomorrow."
The last guy replies, "I would like to hear them say, 'Look! He's moving!'"
John Oliver: Falling in Love with America
It was like falling in love with a girl who was just throwing up all over herself -- softly holding her hair back and whispering to her that everything was going to be alright. To me, thats what the last eight years were like, here in America: projectile vomiting all over yourself as the rest of the world rubbed your back, saying, Sssshhh, thats it. Let it all out.
#joke
A brunette who really hated bl...
A brunette who really hated blondes was walking through the desert when she came across a magic lamp. After rubbing the lamp the genie told her that she got three wishes with one catch: All the blondes in the world would get twice whatever she asked for. So the brunette thought a while and then wished for a million dollars.
'Every blonde in the world will get two million.' The brunette said that was fine and then she asked for an incredibly handsome man.
'Every blonde in the world will get two incredibly handsome men.'
The brunette said that was fine too and the genie granted her wishes. 'Now for your third wish.' said the genie.
'See that stick over there?', asked the brunette, 'I want you to beat me half to death with it.'
An elderly couple had dinner a...
An elderly couple had dinner at another couple's house, and after
eating,the wives left the table and went into the kitchen.
The two gentlemen were talking, and one said, 'Last night we went
out to a new restaurant and it was really great. I would recommend
it very highly.'
The other man said, 'What is the name of the restaurant?'
The first man thought and thought and finally said, 'What is the name
of that flower you give to someone you love?
You know... The one that's red and has thorns.'
'Do you mean a rose?'
'Yes, that's the one,' replied the man. He then turned towards the
kitchen and yelled, 'Rose, what's the name of that restaurant we
went to last night?'
#joke
Adam Ferrara: Easter Lesson
My favorite Catholic holiday is Easter. For those of you that dont know, Easter is the day we celebrate Jesus rising from the grave and coming back to Earth as a rabbit that hides colored eggs.
Feline Heaven
A cat dies and goes to Heaven.
God meets him at the gate and says, "You have been a good cat all of these years. Anything you desire is yours, all you have to do is ask."
The cats says, "Well, I lived all my life with a poor family on a farm and had to sleep on hardwood floors."
God says, "Say no more." And instantly, a fluffy pillow appears.
A few days later, 6 mice are killed in a tragic accident and they go to Heaven. God meets them at the gate with the same offer that He made the cat.
The mice said, "All our lives we've had to run. Cats, dogs and even women with brooms have chased us. If we could only have a pair of roller skates, we wouldn't have to run anymore."
God says, "Say no more." And instantly, each mouse is fitted with a beautiful pair of tiny roller skates.
About a week later, God decides to check and see how the cat is doing. The cat is sound asleep on his new pillow. God gently wakes him and asks, "How are you doing? Are you happy here?"
The cat yawns and stretches and says, "Oh, I've never been happier in my life. And those Meals on Wheels you've been sending over are the best!"
#joke
Top 10 Reasons to Celebrate Easter
10. You absolutely love the movie, "The Ten Commandments."
9. You look really, really good in yellow.
8. You just went on a low cholesterol diet and didn't want to waste all those eggs in the fridge.
7. You figure any Holiday that starts with a "Good Friday" can't be all bad.
6. You love to bite the heads off chocolate bunnies.
5. It's a good time to check out your neighborhood church and not be noticed.
4. You have this bunny suit you love to wear, but are too insecure to wear it without a reason.
3. Even though you don't know what it is, you really like the sound of going to a "Passion Play."
2. You figured since Jesus went to all THAT trouble to make it to the first Easter, you'd give it a shot.
1. As a Christian you celebrate the resurrection every other day, why not Easter too?
From EasterHumor.com
One afternoon a man came home ...
One afternoon a man came home from work to find total mayhem in his house. His three children were outside, still in their P.J.'s, playing in the mud, with empty food boxes and wrappers thrown all about the front yard. The door to his wife's car was open, as was the front door to the house. Proceeding into the entry, he found an even bigger mess.
A lamp had been knocked over, and a throw rug was wadded against one wall. In the front room the TV was blaring a cartoon channel, and the family room was strewn with toys and various items of clothing. In the kitchen, dishes filled the sink, Breakfast food was spilled on the counter, dog food was spilled on the floor, a broken glass lay under the table, and a small pile of sand lay piled up by the back door.
He quickly headed up the stairs, stepping over toys and other piles of clothes, looking for his wife. He was worried that she might be ill, or worse!!
He found her lounging into the bedroom, still in her pajamas, reading a novel.
She smiled, looked up at him and asked how his day went. He looked at her bewildered and asked, "What happened here today?"
She again smiled and answered, "you know everyday when you come home from work and ask me what in the world did I do today?"
"Yes", he replied reluctantly.
She answered, "We'll, today I didn't do it!!"
#joke
Boudreaux went into the fish m...
Boudreaux went into the fish market to apply for a job.
The boss thought to himself - I'm not hiring that lazy portagee, so he decided to set a test for Boudreaux hoping he wouldn't be able to answer the questions and he'd be able to refuse him the job without getting into an argument.
The first question was, "Without using numbers, represent the number 9."
Boudreaux says, "Dat's easy" and proceeds to draw three trees.
The boss says, "What in the world is that?"
Boudreaux says, "Tree 'n tree 'n tree makes nine."
"Fair enough" says the boss. "Second questions, same rules, but represent 99".
Boudreaux stares into space for a while, then makes a smudge on each tree.
"Der ya go sir," he says.
The boss scratches his head and asks, "How on earth do you get that to represent 99?"
Boudreaux answers, "Each tree is dirty now, so it's - dirty tree 'n dirty tree 'n dirty tree - dat 99."
The boss is getting worried he's going to have to hire Boudreaux so he says, "All right, question number 3. Same rules again, but this time represent the number 100."
Boudreaux stares into space again, then he shouts, "I got it!" He makes a little mark at the base of each tree and says, "Der ya go sir - 100."
The boss looks at Boudreaux's attempt and thinks, "Ha! got him this time."
He then tells Boudreaux, "Go on Boudreaux, you must be crazy if you think that represents a 100."
Boudreaux leans forward and points to the little marks at the tree bases and says, "A little dog comes along and craps by each tree", so now ya got dirty tree an' a turd, dirty tree an' a turd, and dirty tree an 'a turd, which makes 100.
When do I start my job?"
#joke