For political scientists, the ...
For political scientists, the upcoming Canadian election is a process of Harpeer Review.
A teacher sees a lad entering ...
A teacher sees a lad entering the classroom – his hands were dirty.
She stopped him and said, "John, please wash your hands. My goodness, what would you say if I came into the room with hands like that?"
Smiling the boy replied, "I think I'd be too polite to mention it."
#joke
Funny video of the day - Funny video of the day Friday, 08 April 2011
Potentially VS. Reality
Little Johnny comes home from school with a writing assignment. He asks his father for help.
"Dad, can you tell me the difference between potential and reality?"
His father looks up, thoughtfully, and then says, "I'll display it to you. Go ask your mother if she would sleep with Robert Redford for a million dollars. Then go ask you sister if she would sleep with Brad Pitt for a million dollars. Then come back and tell me what you have learned."
Little Johnny is puzzled but decides to see if he can figure out what his father means. He asks his mother, "Mom, if someone would give you a million dollars, would you sleep with Robert Redford?"
His mother looks around shyly, and then with a little smile on her face says, "Don't tell your father, but yes, I would."
Then he goes to his sister's room and asks her, "Sis, if someone gave you a million dollars, would you sleep with Brad Pitt?"
His sister looks up and says, "Omigod! Definitely!"
Little Johnny goes back to his father who asks, "Well, what did you learn?"
Little Johnny says, "Dad, I think I've figured it out. POTENTIALLY, we're sitting on two million bucks, but in REALITY, we're living with a couple of whores."
#joke
Taking Faith Healing Too Far
A faith healer asked Moshe how his family was getting along. "They're all fine," Moshe said, "Except my uncle. He's very sick."
"Your uncle is not sick," the faith healer said. "He THINKS he's sick."
Two weeks later, the faith healer ran into Moshe on the street. "How is your uncle getting along?" he asked.
Moshe shrugged, "He THINKS he's dead."
#joke
Stages of Drunkenness

...
Stages of Drunkenness
0 - Stone cold sober. Brain as sharp as an army bayonet.
1 - Still sober. Pleasure senses activated. Feeling of well-being.
2 - Lager warming up head. Pretzels are ordered. Barmaid complimented on choice of blouse.
3 - Crossword in newspaper is filled in. After a while blanks are filled with random letters and numbers.
4 - Barmaid complimented on choice of bra. Partially visible when bending to get packets of crisps. Try to instigate conversation about bras. Order half a dozen packets of pretzels one by one.
5 - Have brilliant discussion with guy on the next bar stool. Devise fool-proof scheme for wining lottery, sort out Denver Broncos defense problems.
6 - Feel like a Demi-God. Map out rest of life on cocktail napkin. Realize that everybody loves you. Call parents and tell them you love them. Call girlfriend to tell her you love her and she still has an amazing ass.
7 - Send drinks over to woman sitting at table with boyfriend. No reaction. Scribble out message of love on five cocktail napkins and Frisbee them to her across the room. Boyfriend asks you outside. You buy him a Slim Panatela.
8 - Some slurring. Offer to buy drinks for everyone in room. Lots of people say yes. Go round the bar hugging them one by one. Fall over. Get up.
9 - Head-ache kicks in. Michelob tastes off. Send it back. Next bottle comes back tasting same. Say, "That's much better". Fight nausea by trying to play old Space Invaders game for ten minutes before seeing out of order sign.
10 - Some doubling of vision. Stand on table shouting abuse at all four bartenders. Talked down by bartender's wives, who you offer to give a baby to. Fall over. Get up. Fall over. Impale head on corner of table. Fail to notice oozing head wound.
11 - Speech no longer possible. Eventually manage to find door. Sit and take stock. Realize you are sitting in pub cellar, having taken a wrong turning. Vomit. Pass out.
12 - Put in cab by somebody. Give home address. Taken home. Can't get key in door. Realize you've given address of your local gym. Generally pleased at way evening has gone. Pass out again.
#joke
Moshe Kasher: The Doors Were a S**t Band
Dont you think that Jim Morrison was probably the worst person you could ever meet at a party, ever? Just some plunging-necklined, leather-panted jackass, like, Let me tell you about my experiences on mescaline in the desert. Scurry back to Burning Man with your statutory rape tales, no one cares.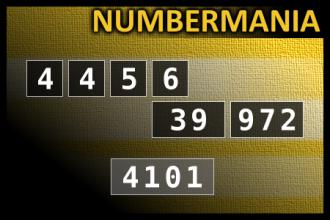 Calculate the number 4101
NUMBERMANIA: Calculate the number 4101 using numbers [4, 4, 5, 6, 39, 972] and basic arithmetic operations (+, -, *, /). Each of the numbers can be used only once.
You CAN take it with you?
There once was a rich man who was near death. He was very grieved because he had worked so hard for his money and he wanted to be able to take it with him to heaven. So he began to pray that he might be able to take some of his wealth with him.
An angel hears his plea and appears to him. "Sorry, but you can't take your wealth with you." The man implores the angel to speak to God to see if He might bend the rules.
The man continues to pray that his wealth could follow him. The angel reappears and informs the man that God has decided to allow him to take one suitcase with him. Overjoyed, the man gathers his largest suitcase and fills it with pure gold bars and places it beside his bed.
Soon afterward the man dies and shows up at the Gates of Heaven to greet St. Peter. St. Peter seeing the suitcase says, "Hold on, you can't bring that in here!"
But the man explains to St. Peter that he has permission and asks him to verify his story with the Lord. Sure enough, St. Peter checks and comes back saying, "You're right. You are allowed one carry-on bag, but I'm supposed to check its contents before letting it through."
St. Peter opens the suitcase to inspect the worldly items that the man found too precious to leave behind and exclaims, "You brought pavement?!!!"
#joke
Lethal product
A dietician was once addressing a large audience in Chicago. "The material we put into our stomachs is enough to have killed most of us sitting here, years ago. Red meat is awful. Vegetables can be disastrous, and none of us realizes the germs in our drinking water. But there is one thing that is the most dangerous of all and we all of us eat it. Can anyone here tell me what lethal product I'm referring to? You, sir, in the first row, please give us your idea."
The man lowered his head and said, "Wedding cake."
#joke
More Hilarious Al Gore Quotes And Blunders
"I am not part of the problem. I am a Democrat."
-- Vice President Al Gore
---
"A low voter turnout is an indication of fewer people going to the polls."
-- Vice President Al Gore
---
"Illegitimacy is something we should talk about in terms of not having it."
-- Vice President Al Gore, 5/20/996
---
"Democrats understand the importance of bondage between a mother and child."
-- Vice President Al Gore
---
"Welcome to President Clinton, Mrs. Clinton, and my fellow astronauts."
-- Vice President Al Gore
---
"Mars is essentially in the same orbit... Mars is somewhat the same distance from the Sun, which is very important. We have seen pictures where there are canals, we believe, and water. If there is water, that means there is oxygen. If oxygen, that means we can breathe."
-- Vice President Al Gore
---
"What a waste it is to lose one's mind. Or not to have a mind is being very wasteful. How true that is."
-- Vice President Al Gore
---
"People that are really very weird can get into sensitive positions and have tremendous impact on history."
-- Vice President Al Gore
(Ed note. Hmmmm, anyone in particular come to mind?)
---
"When I have been asked who caused the riots and the killing in L.A., my answer has been direct and simple: Who is to blame for the riots? The rioters are to blame. Who is to blame for the killings? The killers are to blame."
-- Al Gore
---
"The American people would not want to know of any misquotes that Al Gore may or may not make."
-- Vice President Al Gore
#joke
What does the starship enterpr...
What does the starship enterprise and tiolet paper have in common?
They both circle around uranus and wipe out klingons.
Morris, an 82 year-old man, we...
Morris, an 82 year-old man, went to the doctor to get a physical.
A few days later, the doctor saw Morris walking down the street
with a gorgeous young woman on his arm.
A couple of days later, the doctor spoke to Morris and said,
You're really doing great, aren't you?'
Morris replied, 'Just doing what you said, Doc: 'Get a hot mamma
and be cheerful.''
The doctor said, 'I didn't say that. I said, 'You've got a heart
murmur; be careful.'
The children were lined up in ...
The children were lined up in the cafeteria of a Catholic elementary school for lunch.
At the head of the table was a large pile of apples.
The nun made a note, and posted on the apple tray:
"Take only ONE. God is watching."
Moving further along the lunch line, at the other end of the table was a large pile of chocolate chip cookies.
A child had written a note, "Take all you want. God is watching the apples.
#joke
True Story
WANTED FOR ATTEMPTED MURDER (actual AP headline) Linda Burnett, 23, a resident of San Diego, was visiting her inlaws, and while there, she went to a nearby supermarket to pick up some groceries.
Several people noticed her sitting in her car with the windows rolled up and with her eyes closed, with both hands behind the back of her head. One customer who had been at the store for a while became concerned and walked over to the car.
He noticed that Linda's eyes were now open, and she looked very strange. He asked her if she was okay, and Linda replied that she'd been shot in the back of the head, and had been holding her brains in for over an hour.
The man called the paramedics, who broke into the car because the doors were locked and Linda refused to remove her hands from her head. When they finally got in, they found that Linda had a wad of bread dough on the back of her head.
A Pillsbury biscuit canister had exploded from the heat, making a loud noise that sounded like a gunshot, and the wad of dough hit her in the back of her head. When she reached back to find out what it was, she felt the dough and thought it was her brains. She initially passed out, but quickly recovered and tried to hold her brains in for over an hour until someone noticed and came to her aid. And, yes, Linda is a blonde.
Who gets the present....
The father of five children had won a toy at a raffle. He called his kids together to ask which one should have the present.
"Who is the most obedient?" he asked. "Who never talks back to Mother? Who does everything she says?"
Five small voices answered in union. "Okay, Dad. You get the toy."
#joke
Deep heat
A guy walks into a pharmacy and says to the pharmacist, "Listen, I have three girls coming over tonight. I've never had three girls at once, I need something to keep me horny....keep me potent."
The pharmacist reaches under the counter, unlocks the bottom drawer and takes out a small cardboard box marked with a label, "Viagra Extra Strength" and says, "Here, if you eat this, you'll go nuts for twelve hours."
The guy says, "Gimme three boxes."
The next day, the guy walks into the same pharmacy, limps up to the pharmacist and pulls down his pants.
The pharmacist looks in horror as he notices the man's penis is black and blue, and skin is hanging off in some places.
In a paired voice, the man moans out, "Gimme a bottle of Deep Heat."
The pharmacist replies in horror, "You can't put deep heat on that."
The man replies, "No, it's for my arms, the girls didn't show up."
Submitted by Calamjo
Edited by Curtis
#joke
A young preacher was asked by ...
A young preacher was asked by the local funeral director to hold a grave-side burial service at a small local cemetery for someone with no family or friends.
The preacher headed out early but quickly got himself lost, making several wrong turns. Eventually, a half-hour late, he saw the backhoe and its crew, but the hearse was nowhere in sight, and the workmen were eating lunch.
The diligent young pastor went to the open grave and found the vault lid already in place. Taking out his book, he read the service. Feeling guilty because of his tardiness, he preached an impassioned and lengthy service, sending the deceased to the great beyond in style.
As he was returning to his car, he overheard one of the workmen say, "I've been putting in septic tanks for twenty years and I ain't never seen anything like that."
#joke