Jack was nimble, Jack was quic...
Jack was nimble, Jack was quick, but Jack still couldn't dodge Chuck Norris' roundhouse kick.
The speaker
A man is giving a speech at his lodge meeting. He gets a bit carried away and talks for two hours.
Finally, he realizes what he is doing and says; "I'm sorry I talked so long. I left my watch at home."
A voice from the back of the room says, "There's a calendar behind you."
#joke
Funny video of the day - Girls Fail Compilation March 2011
How did I end up as a toothbru...
How did I end up as a toothbrush salesman? Quite hawks a dentally.
A noted heart surgeon was havi...
A noted heart surgeon was having a formal party. Shortly before the guests were to begin arriving he was told that all the bathrooms were backed up and not flushing. Quickly he called a 24 hour plumber listed in the phone book. The plumber arrived quickly and within 15 minutes told the surgeon that all was well. He gave his bill to the heart surgeon and the surgeon exclaimed, "$900! You were only here 15 minutes! I'm a heart surgeon and even I can't charge that much"! The plumber quietly replied, "Neither could I when I was a heart surgeon".
#joke
Selling Bibles
A minister concluded that his church was getting into serious financial troubles. While checking the church storeroom, he discovered several cartons of new bibles that had never been opened and distributed.
So at his Sunday sermon, he asked for three volunteers from the congregation who would be willing to sell the bibles door-to-door for $10 each to raise the desperately needed money for the church.
Peter, Paul and Louie all raised their hands to volunteer for the task. The minister knew that Peter and Paul earned their living as salesmen and were likely capable of selling some bibles.
But he had serious doubts about Louie who was a local farmer, who had always kept to himself because he was embarrassed by his speech impediment. Poor Louis stuttered badly. But, not wanting to discourage Louis, the minister decided to let him try anyway.
He sent the three of them away with the back seat of their cars stacked with bibles. He asked them to meet with him and report the results of their door-to-door selling efforts the following Sunday.
Anxious to find out how successful they were, the minister immediately asked Peter, "Well, Peter, how did you make out selling our bibles last week?"
Proudly handing the reverend an envelope, Peter replied, "Using my sales prowess, I was able to sell 20 bibles, and here's the $200 I collected on behalf of the church."
"Fine job, Peter!" The minister said, vigorously shaking his hand. "You are indeed a fine salesman and the Church is indebted to you."
Turning to Paul, "And Paul, how many bibles did you sell for the church last week?"
Paul, smiling and sticking out his chest, confidently replied," I am a professional salesman. I sold 28 bibles on behalf of the church, and here's $280 I collected."
The minister responded, " That's absolutely splendid, Paul. You are truly a professional salesman and the church is also indebted to you."
Apprehensively, the minister turned to Louie and said, "And Louie, did you manage to sell any bibles last week?"
Louie silently offered the minister a large envelope. The reverend opened it and counted the contents.
"What is this?" the minister exclaimed. "Louie, there's $3200 in here! Are you suggesting that you sold 320 bibles for the church, door to door, in just one week?
Louie just nodded.
That's impossible!" both Peter and Paul said in unison. "We are professional salesmen, yet you claim to have sold 10 times as many bibles as we could."
"Yes, this does seem unlikely," the minister agreed. "I think you'd better explain how you managed to accomplish this, Louie."
Louie shrugged. "I-I-I- re-re-really do-do-don't kn-kn-know f-f-f-for sh -sh-sh-sure," he stammered.
Impatiently, Peter interrupted. "For crying out loud, Louie, just tell us what you said to them when they answered the door!"
"A-a-a-all I-I-I s-s-said wa-wa-was," Louis replied, "W-w-w-w-would y-y-y-you l-l-l-l-l-like t-t-to b-b-b-buy th-th-th-this b-b-b-b-bible f-f-for t-t-ten b-b-b-bucks ---o-o-o-or--- wo-wo-would yo-you j-j-j-just l-like m-m-me t-t-to st-st-stand h-h-here and r-r-r-r-r-read it t-to y-y-you?"
#joke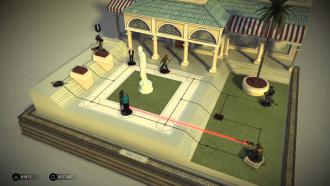 Guess the Game Name
Look carefully the picture and guess the game name.
Leader Of The HMO
Three people die, a Doctor a school teacher and the head of a large HMO, when met at the pearly gates by St. Peter he asks the Doctor 'what did you do on Earth?'
The Dotor replied, I healed the sick and if they could not pay I would do it for free. St. Peter told the Doctor, 'you may go in.'
St. Peter then asked the teacher what she did, she replied, I taught educationally challenged children. St. Peter then told her 'you may go in.'
St. Peter asked the third man, 'what did you do?' The man hung his head and replied, 'I ran a large HMO.' To which St. Peter replied, 'you may go in, but you can only stay 3 days.'
Mouse Tattoo
There is a woman sitting with a bunch of guys at a bar.
The guys were all showing off their tattoos and uttering sexist remarks as to how women cannot take enough pain to get a tattoo.
After listening to the guys gloat for a little bit longer, the woman states, "Well, I have a tattoo, too!"
The men all look surprised.
The woman continues, "I have a tattoo of a cute little grey mouse in a rather private place. Do you want to see my tattoo?"
The guys are getting excited as the crowd starts gathering around the woman..
Without much ado, the woman stands up, undoes her pants and drops them. She then looks down, looks kind of confused, and gives the men a wimpish smile.
One of the men asks, "What's wrong, sweet lady?"
The woman, with a big smile on her face, answers, "Oh, nothing, I can't show you my little mouse tattoo after all. My pussy must have eaten it."
#joke
John Oliver: Cell Phone Videos
I see that no one, yet, is filming this on their cell phones. I appreciate that because that has become the new scourge of stand-up: people sitting there saying, I want to enjoy this, but now is not good for me. Later would be better -- later and smaller.
A Rabbi and a Priest Buy a Car…
A priest and a rabbi operated a church and a synagogue across the street from each other. Since their schedules intertwined, they decided to go in together to buy a car. After the purchase, they drove it home and parked it on the street between them.
A few minutes later, the rabbi looked out and saw the priest sprinkling water on their new car. It didn't need a wash, so he hurried out and asked the priest what he was doing.
"I'm blessing it," the priest replied.
The rabbi considered this a moment, then went back inside the synagogue.
He reappeared a moment later with a hacksaw, walked over to the back of the car and cut off two inches of the tailpipe.
#joke
Three old men were sitting aro...
Three old men were sitting around and talking. The 80 year-old said, "The best thing that could happen to me would just to be able to have a good pee. I stand there for twenty minutes, and it dribbles and hurts. I have to go over and over again."
The 85 year-old said, "The best thing that could happen to me is if I could have one good bowel movement. I take every kind of laxative I can get my hands on and it's still a problem."
Then the 90 year-old said, "That's not my problem. Every morning at 6:00 am sharp, I have a good long pee. At around 6:30 am I have a great bowel movement. The best thing that could happen to me would be if I could wake up before 7:00 am.
#joke
"Dick Cheney gave an inte...
"Dick Cheney gave an interview to Fox News. Some are accusing Fox of giving softball questions. My answer to that is, 'Well, does a vice president shoot in the woods?'" -- David Letterman

Reporters interviewing a 104-y...
Reporters interviewing a 104-year-old woman:
'And what do you think is the best thing
About being 104?' the reporter asked.
She simply replied, 'No peer pressure
A Puzzle for Darwin
On the sixth day, God created the platypus. And God said: Let's see the evolutionists try and figure this one out.
A husband and wife at a hotel ...
A husband and wife at a hotel asked for a 6am alarm call. On the stroke of 6, the phone rang and a voice said: "This is your wake-up call." The guest said thanks and put the phone down. A minute later the phone rang again and the voice said: "This is your wake-up call." Annoyed, the husband said: "You phoned only a minute ago." "I know," replied the receptionist, "but there are two of you."
#joke
Probing questions....
Why is it that if someone tells you that there are 1 billion stars in the universe, you will believe it, but if someone tells you a wall has wet paint, you will have to touch it to be sure?
If Fed Ex and UPS were to merge, would they call it FedUPs?
Are Lipton Tea employees allowed to take coffee breaks?
What hair color do they put on the drivers licenses of bald men?
Why do they put pictures of criminals up in the Post Office? What are we supposed to do, write to them? Why don't they just put their pictures on the postage stamps so the mailmen could look for them while they delivered the mail?
How much deeper would oceans be if sponges didn't live there?
If it's true that we are here to help others, then what exactly are the others here for?
You never really learn to swear until you learn to drive.
No one ever says 'It's only a game,' when their team is winning.
Ever wonder what the speed of lightning would be if it didn't zigzag?
#joke
60 above - Floridians wear coa...
60 above - Floridians wear coats, gloves, and wooly hats.
Chicago people sunbathe.
50 above - New Yorkers try to turn on the heat.
Chicago people plant gardens.
40 above - Italian cars won't start.
Chicago people drive with the windows down.
32 above - Distilled water freezes.
Lake Michigan's water gets thicker.
20 above - Californians shiver uncontrollably.
Chicago people have the last cookout before it gets cold.
15 above - New York landlords finally turn up the heat.
Chicago people throw on a sweatshirt.
0 degrees - Californians fly away to Mexico.
Chicago people lick the flagpole and throw on a light jacket over the
sweatshirt.
20 below - People in Miami cease to exist.
Chicago people get out their winter coats.
40 below - Hollywood disintegrates.
Chicago's Girl Scouts begin selling cookies door to door.
60 below - Polar bears begin to evacuate Antarctica.
Chicago's Boy Scouts postpone "Winter Survival" classes until it gets
cold enough.
80 below - Mount St. Helen's freezes.
Chicago people rent some videos.
100 below - Santa Claus abandons the North Pole.
Chicago people get frustrated when they can't thaw the keg.
297 below - Microbial life survives on dairy products.
Illinois cows complain of farmers with cold hands.
460 below - ALL atomic motion stops.
Chicago people start saying. . ."Cold 'nuff for ya??"
500 below - Hell freezes over.
The Chicago Cubs win the World Series.
#joke
Three Englishmen were in a bar...
Three Englishmen were in a bar and spotted an Irishman. So, one of the Englishmen walked over to the Irishman, tapped him on the shoulder, and said, "Hey, I hear your St. Patrick was a drunken loser."
"Oh really, hmm, didn't know that."
Puzzled, the Englishman walked back to his buddies. "I told him St. Patrick was a loser, and he didn't care."
The second Englishman remarked, "You just don't know how to set him off...watch and learn." So, the second Englishman walked over to the Irishman, tapped him on the shoulder and said, "Hey, I hear your St. Patrick was lying, cheating, idiotic, low-life scum!"
"Oh really, hmm, didn't know that."
Shocked beyond belief, the Englishman went back to his buddies. "You're right. He's unshakable!"
The third Englishman remarked, "Boys, I'll really tick him off... just watch." So the third Englishman walked over to the Irishman, tapped him on the shoulder and said, "I hear St. Patrick was an Englishman!"
"Yeah, that's what your buddies were trying to tell me."
#joke