Wages
The Iowa Wage and Hour Department claimed a man owning a small farm was not paying proper wages to his help and sent an agent to interview him.
"I need a list of your employees and how much you pay them," demanded the agent.
"Well, there are my hired hands. One has been with me for four years; the other for three. I pay them each $600 a week, plus free room and board. The cook has been here for 18 months, and I pay her $500 a month plus free room and board. Then there's the half-wit that works here about 18 hours a day. He takes home $10 a week and I buy him a bottle of bourbon every week," replied the farmer.
"That's the guy I want to talk to; the half-wit," said the agent.
The farmer said, "That would be me."
#joke
Contrary to popular belief, Am...
Contrary to popular belief, America is not a democracy, it is a Chucktatorship.
Funny video of the day - Slobber Dog
Living to 80
I recently picked a new primary care physician. After two visits and exhaustive lab tests, he said I was doing "fairly well" for my age. A little concerned about that comment, I couldn't resist asking him, "Do you think I'll live to be 80?"
He asked, "Do you smoke tobacco or drink beer or wine?"
"Oh no," I replied. "I'm not doing drugs, either."
Then he asked, "Do you eat rib-eye steaks and barbecued ribs?"
I said, "No, my other Doctor said that all red meat is very unhealthy."
"Do you spend a lot of time in the sun, like playing golf, sailing, hiking, or bicycling?"
"No, I don't," I said.
He asked, "Do you gamble, drive fast cars, or have a lot of sex?"
"No," I said. "I don't do any of those things."
He looked at me and said, "Then why do you give a damn?"
The study of ponies, aka ro...
The study of ponies, aka micro-equine-omics.
At school one morning the teac...
At school one morning the teacher asked little Johnny what he had for breakfast. Little Johnny said, well, on my way to school I come cross this Apple tree, so I climbed up there and started eating apples. I guess I eat about six, said little Johnny. No, said the teacher, it's ate! Little Johnny said well it could've been eight I don't remember.
#joke
Hey, did you hear? The prison ...
Hey, did you hear? The prison makes powdered soap now for the inmates, because of the problems with the bar soap after it was droped.

It's a good thing too, becouse powder soap takes longer to pick up!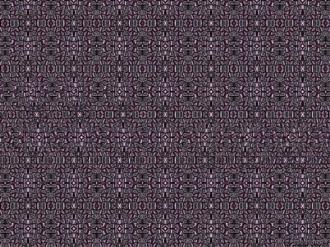 What hides this stereogram?
Stereogram - 3D Image
The latest mergers...
Are your investments in order? Below are some of the latest rumors from Wall Street. In the wake of the AOL/Time Warner deal, here are the latest mergers we can expect to see:
Hale Business Systems, Mary Kay Cosmetics, Fuller Brush, and W.R. Grace Company merge to become Hale Mary Fuller Grace.
Polygram Records, Warner Brothers, and Keebler Crackers merge to become Polly-Warner-Cracker.
3M and Goodyear merge to become MMMGood.
John Deere and Abitibi-Price merge to become Deere Abi.
Zippo Manufacturing, Audi Motors, Dofasco, and Dakota Mining merge to become Zip Audi Do Da.
Honeywell, Imasco, and Home Oil merge to become Honey I'm Home.
Denison Mines, and Alliance and Metal Mining merge to become Mine All Mine.
Federal Express and UPS merge to become FED UP.
Xerox and Wurlitzer will merge and begin manufacturing reproductive organs.
Fairchild Electronics and Honeywell Computers will merge and become Fairwell Honeychild.
3M, J.C. Penney and the Canadian Opera Company will merge and become 3 Penney Opera.
Knott's Berry Farm & National Organization of Women will merge and become Knott NOW!
#joke
You An Internet Addict?
You Might Be An Internet Addict If...


You step out of your room and realize that your parents have moved and you don't have a clue as to when it happened.

Your bookmark list takes 15 minutes to go from top to bottom.

Your nightmares are in HTML and GIFS.

You turn off your modem and get this awful empty feeling, like you just pulled the plug on a loved one.

You start introducing yourself as "Jim at net dot com"

Your heart races faster and beats irregularly each time you see a new WWW site address on TV.

You turn on your intercom when leaving the room so you can hear if new e-mail arrives.

Your wife drapes a blond wig over your monitor to remind you of what she looks like.

All of your friends have an @ in their names.

When looking at a web page full of someone else's links, you notice all of them are already highlighted in purple.

Your dog has its own home page.

You can't call your mother... She doesn't have a modem.

You check your mail. It says "no new messages." So you check it again.

Your phone bill is a heavy as a brick.

You write your homework in HTML and give your instructor the URL.

You don't know the sex of three of your closest friends, because they have neutral nicknames and you never bothered to ask.

Your husband tells you that he has had the beard for 2 months

You wake up at 3 a.m. to go to the bathroom and stop and check your e-mail on the way back to bed.

You tell the kids they can't use the computer because "Daddy's got work to do" -- even though you don't have a job.

You buy a Captain Kirk chair with a built-in keyboard and mouse.

Your wife makes a new rule: "The computer cannot come to bed."

You get a tattoo that says "This body best viewed with Netscape 3.0 or higher."

You never have to deal with busy signals when calling your ISP... because you never log off.

The last girl you picked up was only a GIF.

You ask a plumber how much it would cost to replace the chair in front of your computer with a toilet.

Your wife says communication is important in a marriage... so you buy another computer and install a second phone line so the two of you can chat.

As your car crashes through the guardrail on a mountain road, your first instinct is to search for the "back" button.

#joke
David Alan Grier: Stopped Smoking Reefer
I stopped smoking reefer because I started thinking, if great men throughout history had smoked reefer, no tellin what would have happened. Like if somebody like Martin Luther King Jr. had smoked reefer, he would have been giving speeches like, I had a dream, but the hell if I could remember what it was about. It was either about freedom or Fritos.
#joke
I Dare You
At a church meeting, a very wealthy man rose to tell the rest of those present about his Christian faith.
"I'm a millionaire," he said, "and I attribute it all to the rich blessings of God in my life. I remember that turning point in my faith. I had just earned my first dollar and I went to a church meeting that night. The speaker was a missionary who told about his work. I knew that I only had a dollar bill and I had to either give it all to God's work or give nothing at all. So at that moment, I decided to give my whole dollar to God. I believe that God blessed that decision, and that is why I am a rich man today."
When he finished and moved toward his seat, there was an awed silence As he sat down, a little old lady sitting in the same pew leaned over and said to him, "I dare you to do it again."
#joke
A guy walks into the doctor's ...
A guy walks into the doctor's office. There is a banana stuck in one of his ears, a cucumber in the other ear, and a carrot stuck in one nostril.
The man says, "Doc, this is terrible. What's wrong with me?"
The doctor says, "Well, first of all, you need to eat more sensibly."
Two Kinds of People
There are two kinds of people. Those who wake up in the morning and say, "Good morning, Lord," and those who wake up in the morning and say, "Good Lord, it's morning."

Bill, wake up!
Bill & Hillary Clinton were sleeping one night at the White House. Hillary wakes up and starts shaking Bill to wake him up. "Bill, Bill wake up."
Bill stays sleeping. Hillary continues, "Bill, Bill wake up."
Bill finally wakes up and says, "What do you want?"
Hillary responds, "I have to go use the bathroom."
To which Bill says, "Please tell me you didn't wake me up just to tell me you have to go to the bathroom."
Hillary says, "No, I just wanted to tell you to save my spot."
#joke
A motorist was driving quietly...
A motorist was driving quietly along the road when, suddenly, his eyes goggled as, believe it or not, he espied a three-legged chook running beside him. It suddenly made a right hand turn, heading up a side track towards a nearby farm house. Intrigued, the motorist decided to follow the chook. At the end of the track, he met a farmer leaning on a gate.
The motorist said, "You probably won't believe this, but I reckon I saw a three-legged chook running this way."
The farmer was nonchalant in response. "Yep, we breed them here."
"But why?" asked the motorist.
"Well, you see, I like a leg, my wife likes a leg, and me son likes a leg."
"And what do they taste like?"
"Dunno", replied the farmer, "no one can catch the little b
#joke
Join us on WhatsApp