The phrase "dead ringer" refer...
The phrase "dead ringer" refers to someone who sits behind Chuck Norris in a movie theater and forgets to turn their cell phone off.
Burglar
A burglar decided to rob the safe in a store.
On the safe door he was very pleased to find a note reading, "Please don't use dynamite. The safe is not locked. Just turn the knob."
He did so. Instantly, a heavy sandbag fell on him, the entire premises was floodlighted, and alarms started clanging.
As the police carried him out on a stretcher, he was heard moaning, "My confidence in human nature has been rudely shaken."
#joke
Funny video of the day - Double Biker Fail
How does an archer get in shap...
How does an archer get in shape?
A woman decided to have her po...
A woman decided to have her portrait painted. She told the artist, "Paint me with diamond rings, a diamond necklace, emerald bracelets, a ruby broach, and gold Rolex."
"But you are not wearing any of those things," he replied.
"I know," she said. "It's in case I should die before my husband. I'm sure he will remarry right away, and I want his new wife to go crazy looking for the jewelry."
#joke
Short Cut
A biker stopped by the local Harley Shop to have his bike repaired. They couldn't do the work while he waited, and so, since he didn't live far from the shop, he decided to walk home.
On the way home he stopped at the hardware store and bought a bucket and an anvil. He stopped at the feed store / livestock dealer and picked up a couple of chickens and a goose. However, he had a problem... How to carry his entire purchases home.
The feed store owner said, "Why don't you put the anvil in the bucket, carry the bucket in one hand, put a chicken under each arm and carry the goose in your other hand?" "Hey, thanks!" said the biker, and out the door he went.
In the parking lot he was approached by a little old lady who told him she was lost, and asked if he could tell her the way to 1603 Mockingbird Lane.
The biker said, as a matter of fact, I live at 1616 Mockingbird Lane." We can take a short cut down this alley and be there in no time".
The little old lady looked him over cautiously, and then said, "I am a lonely widow without a husband to defend me. How do I know that when we get in the alley you won't hold me up against the wall, pull up my skirt, and ravish me?"
The biker said, "Holy smokes lady! I'm carrying a bucket, an anvil, two chickens, and a goose. How in Hell could I possibly hold you up against a wall and do that?"
The lady said, "Set the goose down, cover him with the bucket, put the anvil on top of the bucket, and I'll hold the chickens."
#joke
I was in Lowe's the other...
I was in Lowe's the other day pushing my cart around when I collided with a young guy pushing his cart.
I said to the young guy, "Sorry about that. I'm looking for my wife and I guess I wasn't paying attention to where I was going."
The young guy says, "That's OK, it's a coincidence, I'm looking for my wife,too. I can't find her and I'm getting a little desperate.
I said, "Well, maybe we can help each other. What does your wife look like?"
The young guy says, "Well, she is 24 years old, tall, with blonde hair, big blue eyes, long legs, big boobs, and she's wearing tight white shorts, a halter top and no bra. What does your wife look like?"
I said, "Doesn't matter --- let's look for yours."
Most old guys are helpful like that.
FLEX WORDLE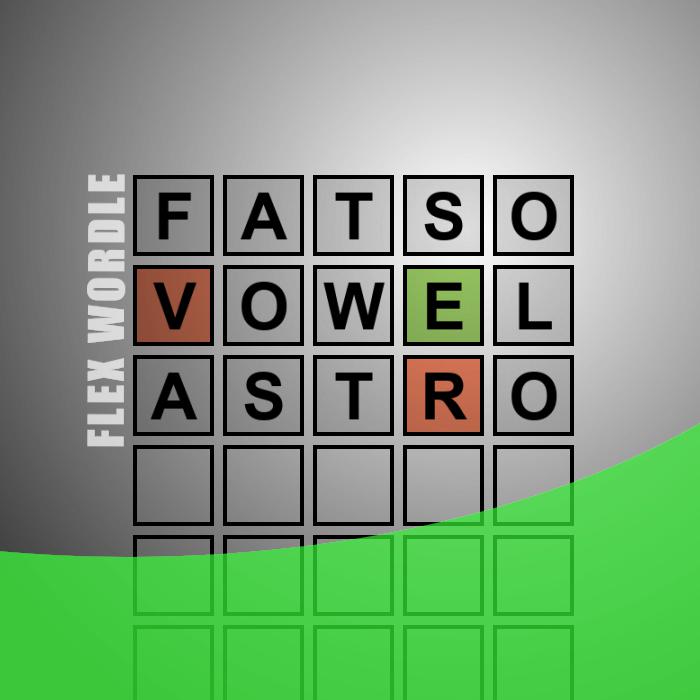 Guess the
WORDLE
in 3 tries. After each guess, the color of the tiles will change to show how close your guess was to the solution.
Robert Schmidt 13
My uncle's an airline pilot ... kinda makes it difficult to hold the bottle though...
When my Dad came home last night, my mom fainted.
Don't tell anyone I said but we're live on national TV.
I broke a leg one time ... spilt coffee all over.
I bought this thing for my car. You put it on your car, it sends out this little noise, so when you drive through the woods, deer won't run in front of your car. I installed it backwards by accident. Driving down the street with a herd of deer chasing me. Those were the days.
That's a good thing to say to the police the next time they stop you. "License and registration, please." "Hermits have no peer pressure." "License and registration, please." "Whenever I think about the past, it just brings back so many memories." "License and registration, please." "There's a fine line between fishing and standing on the shore looking like an idiot. Wouldn't you" say, Officer?" "License and registration, please." "What's another word for Thesaurus?" See the cop have a nervous breakdown. "I was just trying to give him a ticket."
I can't wait to be arrested and go all the way to the witness stand. "Do you swear to tell the whole truth and nothing but the truth so help you, God?" "Yes, you're ugly. See that women in the jury? I'd really like to sleep with her. Should I keep going or are you going to ask me questions?"
In the Roadrunner cartoon, the coyote has been chasing him for 25 years. I'd like to see him finally get right up to him and go "Sorry, I thought you were someone else."
Driving hasn't been the same since I installed the funhouse rearview mirrors. "What is that?"
Driving down the street at 150 miles per hour with a friend of mine on cruise control. Both of us in the back seat. The police pulled us over. They don't know who to arrest, nobody's driving. So, they arrested us both. I'm on the witness stand. You know the rest.
#joke
Tennis lesson
A lady goes in to take a tennis lesson, and the instructor notices she is using the wrong grip. After several failed attempts to correct her, he finally says "OK, just grip it like you do your husband's member".
After that, she immediately rips a couple of top spin winners down the line. The instructor says, "Wow that's great. Now just try taking the racket out of your mouth."
#joke
Amy Schumer: Worst Part About Drinking
You know what the worst part about my drinking is? When Im drunk I slur. You know, like I say racial slurs. Wow, nobody likes that at a barbeque.
A little boy asked his teacher...
A little boy asked his teacher if he could go to the bathroom,so she said yes. When he went to wipe his bum there was no toilet paper so he used his hands. When he got back to class his teacher asked, 'What do you have in your hand.'The boy said, 'A little leprechaun and if I open my hand he'll get scared away.'
He was then sent to the principals office and the principal asked him, 'What do you have in your hand.'
So the little boy said, 'A little leprechaun and if I open my hands he'll get scared away.' He was sent home and his mom asked him 'What do you have in your hand.'
So the little boy said, 'A little leprechaun and if I open my hands he'll get scared away.' He was sent to his room and his dad came in and said, 'What do you have in your hand.' So again the little boy said, 'A little leprechaun and if I open my hands he get scared away.'
Then his Dad got really mad and yelled, 'Open your hands!'
And the little boy said, 'Look Dad you scared the crap out of him.'
#joke
Signs of Aging...
Signs you are getting old:
1. You don't hold in your stomach when someone young and attractive enters the room.
2. You can live with out sex but not without glasses.
3. You are proud of your lawn mower.
4. Your friend is dating someone half his age, but not breaking the law.
5. You can sing along with elevator music.
6. Someone calls your house at 9 pm, and asks, 'Did I wake you up?'
#joke
Church Restoration Project
There was a tradesman, a painter named Jack, who was very interested in making a dollar where he could. So he often would thin down his paint to make it go a wee bit further. As it happened, he got away with this for some time. Eventually the local church decided to do a big restoration project. Jack put in a painting bid and, because his price was so competitive, he got the job. And so he started, erecting the trestles and putting up the planks, and buying the paint and thinning it down with turpentine.
Jack was up on the scaffolding, painting away, the job nearly done, when suddenly there was a horrendous clap of thunder. The sky opened and the rain poured down, washing the thin paint from all over the church and knocking Jack off the scaffold to land on the lawn.
Jack was no fool. He knew this was a judgment from the Almighty, so he fell on his knees and cried, "Oh, God! Forgive me! What should I do?"
And from the thunder, a mighty Voice spoke, "Repaint! Repaint! And thin no more!"
#joke
The psychiatrist was not expec...
The psychiatrist was not expecting the distraught stranger who staggered into his office and slumped into a chair. "You've got to help me. I'm losing my memory, Doctor," he sobbed. "I once had a successful business, a wife, home and family; I was a respected member of the community. But all that's gone now. Since my memory began failing, I've lost the business - I couldn't remember my clients' names. My wife and children have left me, too; and why shouldn't they - some nights I wouldn't get home until four or five in the morning. I'd forget where I lived...And it's getting worse. Doctor - it's getting worse!"
"This is not an unusual form of neurosis," the psychiatrist said soothingly. "Now tell me, just how long ago did you first become aware of this condition?"
"Condition?" The man sat up in his chair. "What condition?"
By yourself
Why Is Sex Like Riding A Bike?
You can do it by yourself, but it's usually not as much fun.
Alligator Shoes
After becoming very frustrated with the attitude of one of the shopkeepers, the young blonde declared, 'Well, then, maybe I'll just go out and catch my own alligator and get a pair of alligator shoes for free!'
The shopkeeper replied with a sly smile, 'Well, little lady, why don't you go on and give it a try?'
The blonde headed off to the swamp, determined to catch an alligator. Later in the day, as the shopkeeper was driving home, he spotted the same young woman standing waist deep in the murky water, shotgun in hand.
As he brought his car to a stop, he saw a huge 9-foot gator swimming rapidly toward her. With lightning reflexes, the blonde took aim, shot the creature and hauled it up onto the slippery bank. Nearby were 7 more dead gators all lying belly up. The shopkeeper stood on the bank, watching in silent amazement as the blonde struggled mightily and barely managed to flip the gator onto its back.
Then, rolling her eyes heavenward, she screamed in frustration.....
CRAP! THIS ONE'S BAREFOOT, TOO
Join us on WhatsApp