Married life is frustrating
Married life is very frustrating.
In the first year of marriage, the man speaks and the woman listens.
In the second year, the woman speaks and the man listens.
In the third year, they both speak and the neighbors listen.

Chuck Norris once pulled out a...
Chuck Norris once pulled out a single hair from his beard and skewered three men through the heart with it.
Really funny American jokes
Idaho: More Than Just Potatoes...Well Okay, We're Not, But The Potatoes Sure Are Real Good
Illinois: Please Don't Pronounce the "S"
Indiana: 2 Billion Years Tidal Wave Free
Iowa: We Do Amazing Things With Corn
Kansas: First Of The Rectangle States
Kentucky: Five Million People; Fifteen Last Names
Louisiana: We're Not ALL Drunk Cajun Wackos, But That's Our Tourism Campaign
Maine: We're Really Cold, But We Have Cheap Lobster
Maryland: If You Can Dream It, We Can Tax It
Massachusetts: Our Taxes Are Lower Than Sweden's (For Most Tax Brackets)
Michigan: First Line Of Defense Against The Canadians
Minnesota: 10,000 Lakes And 10,000,000,000,000 Mosquitoes
Mississippi: Come Feel Better About Your Own State
Missouri: Your Federal Flood Relief Tax Dollars At Work
Montana: Land Of The Big Sky, The Unabomber, Right-Wing Crazies,& Very Little Else
#joke
A Reasonable Fee
A man phones a lawyer and asks, "How much would you charge for just answering three simple questions?"
The lawyer replies, "A thousand dollars."
"A thousand dollars!" exclaims the man. "That's very expensive isn't it?"
"It certainly is," says the lawyer. "Now, what's your third question?"
The Conch Light
In a misguided burst of creativity, I installed a night-light in a conch shell I found on the beach. My wife took an instant dislike to it, and at the next yard sale it was the first thing she put out.
I felt vindicated when a woman kept coming back to check it out then finally bought it. "That will look great in your home," I said. "Oh it is not for me," she explained. "My bridge club is having a charity auction and we were asked to bring in the most hideous thing we can find. What I've got here is a winner."
#joke
After a hard day of drilling, ...
After a hard day of drilling, the drill sergeant let the troops go. "All right, you idiots, report to the mess hall." Everybody walked away, sweating and their heads down, thankful for the end of the hard day. Only one private remained. He looked at the officer and sincerely said, "Boy, there sure were a lot of them, huh, serge."
#joke
FLEX NERDLE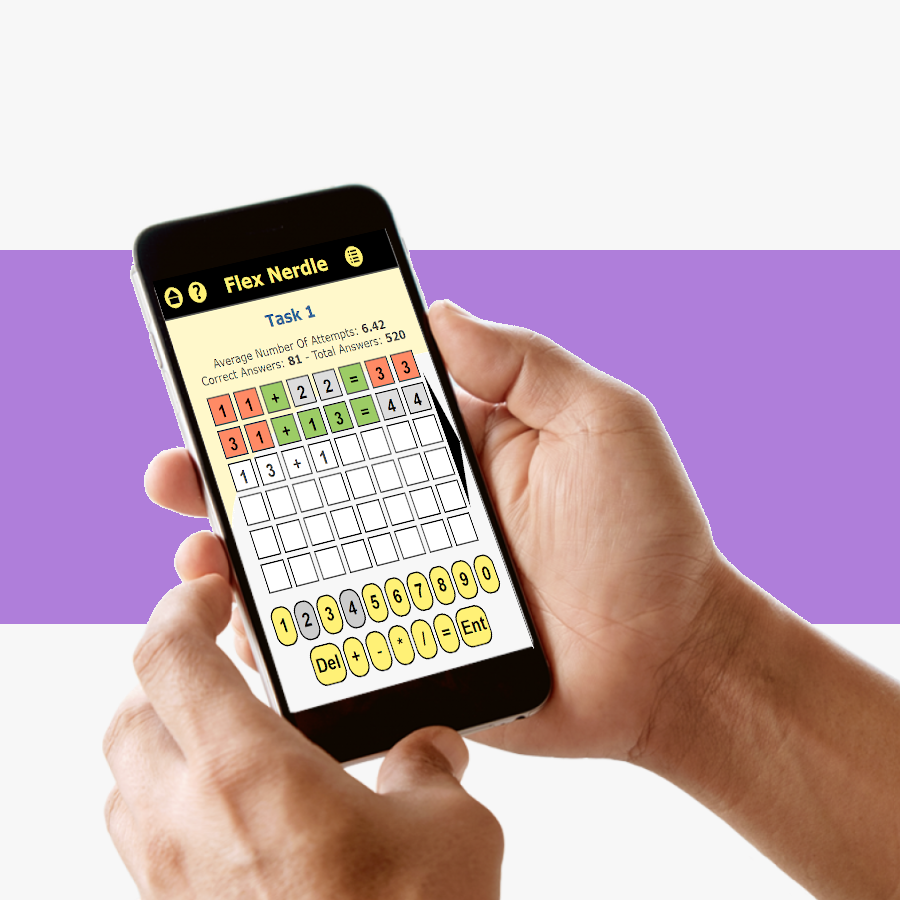 Guess the
NERDLE
in 6 tries. After each guess, the color of the tiles will change to show how close your guess was to the solution.
Gators gone?
While sports fishing off the Florida coast, a tourist capsized his boat. He could swim, but his fear of alligators kept him clinging to the overturned craft.
Spotting an old beachcomber standing on the shore, the tourist shouted, "are there any gators around here?!"
"Naw," the man hollered back, "Ain't been any for years!"
Feeling safe, the tourist started swimming toward the shore. About halfway there he asked the guy, "How'd you get rid of the gators?"
"We didn't do nothin'," the beachcomber said. "The sharks got 'em."
#joke
A Collection Of Insults
A brief synopsis... When you're at a loss for words but want to tell someone that he or she is stupid, remember some these quips from our collection here at Aha! Jokes.
Couldn't find his way through a maze even if the rats helped him.
Couldn't hit sand if he fell off a camel.
Couldn't hit the broad side of a barn if he were standing inside.
Couldn't pour water out of a boot with instructions on the heel.
Couldn't think/pee his way out of a paper bag.
Couldn't write dialog for a porno flick.
CPU is always in powersave mode.
CPU not connected to the bus.
Cranial cavity filled with neutronic matter. (Really dense.)
Cranio-rectally inverted.
Cunning as a dodo bird.
Cursor's flashing but there's no response.
Dealing with him is less fun than going to the dentist.
Dealing with him is one angst worse than a blind date.
Deep as her dimples / reflection in a mirror.
#joke
Modern Science
Researchers say they've discovered a tree extract that could
help to prevent herpes...
.. Must be a rubber tree...
John Mulaney: Benchwarmer Humiliation
I played basketball for five years, and I was a benchwarmer all five years. If you were never a benchwarmer, I cannot express to you the humiliation of, every Saturday morning, putting on a pair of breakaway pants and never having a reason to break them away -- then theyre just pants.
A Silent Bomb in Church
An elderly couple were in church. The wife leaned over and whispered to her husband, "I just let out a long silent fart... what should I do?"
The husband replied, "Replace the batteries in your hearing aid."
- Joke shared by Beliefnet member eyesoftheworld
#joke
Once upon a time there was a n...
Once upon a time there was a non-conforming sparrow who decided not to fly south for the winter. However, soon the weather turned so cold that he reluctantly decided to fly south. In a short time ice began to form on his wings and he fell to Earth in a barnyard, nearly frozen solid. A cow passed by where he had fallen, and crapped on the little sparrow.The sparrow thought it was the end, but the manure warmed him and defrosted his wings!
Warm and happy, able to breath, he started to sing.
Just then a large cat came by, and hearing the chirping he investigated the sounds. The cat cleared away the manure, found the chirping bird, and promptly ate him.
The Moral of the Story:
Everyone who craps on you is not necessarily your enemy
Everyone who gets you out of crap is not necessarily your friend.
And if you're warm and happy in a pile of crap, you might just want to keep your mouth shut.
#joke
O' Horny Dyke

O' Horny Dyke

(To the tune of "O Holy Night")

O horny Dyke, riding on a Harley
With chrome exhaust and the front wheel chopped.
Ride through the night, roaring down the highway
Through quiet towns whose sad silence is stopped.

In leather chaps to match her leather jacket
And polished boots she blazes into town.
Fall on your knees! And worship Mistress Harley!
O Dyke Divine, O Dyke -- Dyke on a bike!
O Dyke Divine, O Dyke, O horny Dyke!
#joke
Shhhh!
A Sunday school teacher asked the children just before she dismissed them to go to church, "And why is it necessary to be quiet in church?"
Annie replied, "Because people are sleeping."
Church members...
Three couples went in to see the minister about becoming new members of his church. The minister said that they would have to go without sex for two weeks and then come back and tell him how it went.
The first couple was retired, the second couple was middle aged and the third couple was newly married.
Two weeks went by, and the couples returned to the minister.
The retired couple said it was no problem at all.
The middle-aged couple said it was tough for the first week, but after that it was no problem.
The newlyweds said it was fine until she dropped the can of paint.
"Can of PAINT!" exclaimed the minister.
"Yeah," said the newlywed man. "She dropped the can and when she bent over to pick it up I had to have her right there and then. Lust took over."
The minister just shook his head and said that they were not welcome in the church.
"That's okay," said the man. "We're not welcome in Home Depot either."
#joke
A couple was celebrating their...
A couple was celebrating their golden wedding anniversary. Their domestic tranquility had long been the talk of the town. A local newspaper reporter was inquiring as to the secret of their long and happy marriage.
"Well, it dates back to our honeymoon," explained the husband. "We visited the Grand Canyon and took a trip down to the bottom of the canyon by pack mule.
"We hadn't gone too far when my wife's mule stumbled.
My wife quietly said 'That's once.'
We proceeded a little farther when the mule stumbled again. Once more my wife quietly said, 'That's twice.'
We hadn't gone a half-mile when the mule stumbled a third time. My wife, a redhead, promptly removed a revolver from her purse and shot the mule.
I started to protest over her treatment of the mule when she looked at me and quietly said, 'That's once'."
#joke
Business One-liners 66
If it looks too good to be true, it is too good to be true.
If it says "one size fits all," it doesn't fit anyone.
If it weren't for the last minute, nothing would ever get done.
If it works, don't fix it!
If idiots could fly, this world would be an airport.
If more than one person is responsible for a miscalculation, no one will be at fault.
If Murphy's Law can go wrong, it will.
If not controlled, work will flow to the competent man until he submerges.
If on an actuarial basis there is a 50-50 chance that something will go wrong, it will actually go wrong nine times out of ten.
If only one price can be obtained for a quotation, the price will be unreasonable.
#joke
Archeologist
How do you embarrass an archeologist?
Give him a used tampon and ask him which period it came from.
Join us on WhatsApp