Happy New Year 2021!!
You know it is time to reasses...
You know it is time to reassess your relationship with
your computer when....
1. You wake up at 4 O'clock in the morning to go to the bathroom and stop to check your email on the way back to bed.
2. You turn off your computer and get an awful empty feeling, as if you just pulled the plug on a loved one.
3. You decide to stay in college for an additional year or two, just for the free internet access.
4. You laugh at people with 28.8 modems.
5. You start using smileys :-) in your snail mail.
6. You find yourself typing "com" after every period when using a word processor.com
7. You can't correspond with your mother because she doesn't have a
computer.
8. When your email box shows "no new messages" and you feel really
depressed.
9. You don't know the gender of your three closest friends because they have nondescript screen name and you never bothered to ask.
10. You move into a new house and you decide to "Netscape" before you landscape.
11. Your family always knows where you are.
12. In real life conversations, you don't laugh, you just say "LOL, LOL".
13. After reading this message, you immediately forward it to a friend!
#joke
Christmas jokes-Useful phrases
Here are ten useful phrases for responding to Christmas presented you would rather not have received:

1. Thanks a lot!
2. My word! What a gift.
3. Well, well, well ...
4. If I hadn't put on so much weight recently it would have fitted me perfectly.
5. Gosh, I hope I never lose this. We're always losing things around here.
6. It's great; but I'm worried about the jealousy it may create.
7. Just my luck to get this, on the Christmas I promised to give all my gifts to charity.
8. Unfortunately, I am about to enter MI5's Witness Protection programme.
9. Frankly, I don't deserve this.
10. Really, you shouldn't have.
Funny video of the day - Top 100 Fails of 2011 (Compilation)
Tom Clancy has to pay royaltie...
Tom Clancy has to pay royalties to Chuck Norris because "The Sum of All Fears" is the name of Chuck Norris' autobiography.
A bought a faulty bamboo tobog...
A bought a faulty bamboo toboggan from a panda. The panda ripped me off. Now I feel bamboosled.
Hanukkah Songs That Never Quite Caught On:
- Oy to the World
- Schlepping through a Winter Wonderland
- Hava Negilah - The Megamix
- Bubbie Yetta Got Run Over by a Reindeer
- Enough with those Gosh Darn Jingle Bells Already...Sheez!
- Matzo Man (by the Lower East Side Village People)
- I Have a Little Dreidel (the Barking Dog Version)
- Come on Baby, Light My Menorah
- Deck the Halls with Balls of Matzos
- Silent Night? I Should Be So Lucky
submitted by leighli
#joke
Deadly prophecy...
A medieval astrologer prophesied to a king that his favorite mistress would soon die.
Sure enough, the woman died a short time later. The king was outraged at the astrologer, certain that his prophecy had brought about the woman's death. He summoned the astrologer and gave him this command: "Prophet, tell me when you will die!"
The astrologer realized that the king was planning to kill him, immediately, no matter what answer he gave. So he said, finally, "I do not know when I will die. I only know that whenever I die, you will die three days later."
#joke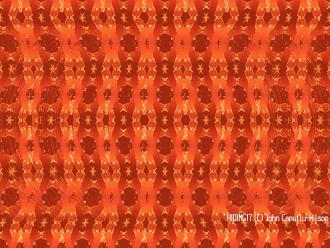 What is hidden in 3D image?
Stereogram - 3D Image
Siblings
A Sunday school teacher was discussing the Ten Commandments with her five and six year olds.
After explaining the commandment to "honor" thy Father and thy Mother, she asked, "Is there a commandment that teaches us how to treat our brothers and sisters?"
Without missing a beat one little boy (the oldest of a family) answered, "Thou shall not kill."
#joke
Dwayne Kennedy: Christmas Shopping
I tried to go Christmas shopping last year, but I didnt have no money. I just went window-shopping with a brick.
A woman is walking on the road...
A woman is walking on the road and a voice shouts out, "Don't take a step further." She obeys and suddenly a ton of bricks fall on the place where she would have otherwise been. She thinks she imagined it and keeps walking until suddenly the voice calls out again. "Don't take a step further." She stops and a car skids past. Then suddenly she hears the voice saying "I am your guardian angel, and I will warn you before something bad happens to you. Now do you have any questions to ask me?" Yes! Shouts the woman, "Just where were you on my wedding day!"
#joke
Three sons left home, went out...
Three sons left home, went out on their own and prospered. They discussed the gifts they were able to give their elderly mother.
The first said: "I built a big house for our mother."
The second said: "I sent her a Mercedes with a driver."
The third said: "You remember how our mother enjoys reading the Bible. Now she can't see very well. So I sent her a remarkable parrot that recites the entire Bible. It took elders in the church 12 years to teach him. Mama just has to name the chapter and verse and the parrot recites it."
Soon thereafter, their mother sent out her letters of thanks. "William," she said, "the house you built is so huge. I live only in one room, but I have to clean the whole house.
"Arnold," she said, "I am too old to travel. I stay most of the time at home so I rarely use the Mercedes. And that driver is so rude! He's a pain!"
"But David," she said, "the chicken was delicious!"
#joke
The following excerpts are act...
The following excerpts are actual answers given on history tests and in Sunday School quizzes by children between 5th and 6th grade ages in Ohio. They were collected by two teachers over a period of three years. Read carefully for grammar, misplaced modifiers, and, of course, spelling.
Writing at the same time as Shakespeare was Miguel Cervantes. He wrote Donkey Hote. The next great author was John Milton. Milton wrote Paradise Lost. Since then no one ever found it.
Ancient Egypt was old. It was inhabited by gypsies and mummies who all wrote in hydraulics. They lived in the Sarah Dessert. The climate of the Sarah is such that all the inhabitants have to live elsewhere.
Moses led the Hebrew slaves to the Red Sea where they made unleavened bread, which is bread made without any ingredients. Moses went up on Mount Cyanide to get the ten commandos. He died before he ever reached Canada but the commandos made it.
Solomon had three hundred wives and seven hundred porcupines. He was a actual hysterical figure as well as being in the bible. It sounds Like he was sort of busy too.
The Greeks were a highly sculptured people, and without them we wouldn't have history. The Greeks also had myths. A myth is a young female moth.
Socrates was a famous old Greek teacher who went around giving people advice. They killed him. He later died from an overdose of wedlock which is apparently poisonous. After his death, his career suffered a dramatic decline.
In the first Olympic games, Greeks ran races, jumped, hurled biscuits, and threw the java.
Julius Caesar extinguished himself on the battlefields of Gaul. The Ides of March murdered him because they thought he was going to be made king. Dying, he gasped out "Same to you, Brutus."
Queen Elizabeth was the "Virgin Queen." As a queen she was a success. When she exposed herself before her troops they all shouted "hurrah!" and that was the end of the fighting for a long while.
It was an age of great inventions and discoveries. Gutenberg invented removable type and the Bible. Another important invention was the circulation of blood.
Sir Francis Drake circumcised the world with a 100 foot clipper which was very dangerous to all his men.
The greatest writer of the Renaissance was William Shakespeare. He was born in the year 1564, supposedly on his birthday. He never made much money and is famous only because of his plays. He wrote tragedies, comedies, and hysterectomies, all in Islamic pentameter.
Delegates from the original 13 states formed the Contented Congress. Thomas Jefferson, a Virgin, and Benjamin Franklin were two singers of the Declaration of Independence. Franklin discovered electricity by Rubbing two cats backward and also declared, "A horse divided against itself cannot stand." He was a naturalist for sure. Franklin died in 1790 and is still dead.
Abraham Lincoln became America's greatest Precedent. Lincoln's Mother died in infancy, and he was born in a log cabin which he built with his own hands... Abraham Lincoln freed the slaves by signing the Emasculation Proclamation.
On the night of April 14, 1865, Lincoln went to the theater and got shot in his seat by one of the actors in a moving picture show. They believe the assinator was John Wilkes Booth, a supposingly insane actor. This ruined Booth's career.
Johann Bach wrote a great many musical compositions and had a large number of children. In between he practiced on an old spinster which he kept up in his attic. Bach died from 1750 to the present. Bach was the most famous composer in the world and so was Handel. Handel was half German, half Italian, and half English. He was very large.
The nineteenth century was a time of a great many thoughts and inventions. People stopped reproducing by hand and started reproducing by machine. The invention of the steamboat caused a network of rivers to spring up.
Charles Darwin was a naturalist. He wrote the Organ of the Species. It was very long. People got upset about it and had trials to see if it was really true.
Madman Curie discovered radio. She was the first woman to do what she did. Other women have become scientists since her but they didn't get to find radios because they were already taken.
#joke
Blonde guy
A blond guy and a brunette girl were happily married and about to have a baby.
One day, the wife started having contractions, so the husband rushed her to the hospital. He held her hand as she went through a trying birth.
In the end, there were two little baby boys.
The blond guy turned to his wife and angrily said, "All right, who's the other father?"
Submitted by Calamjo
Edited by Yisman
Three convicts were on the way...
Three convicts were on the way to prison. They were each allowed to take one item with them to help them occupy their time whilst stuck behind bars. On the bus, one turned to another and said, "So, what did you bring?"
The second convict pulled out a box of paints and stated that he intended to paint anything he could. He wanted to become the "Grandma Moses of Jail."
Then he asked the first, "What did you bring?"
The first convict pulled out a deck of cards and grinned and said, "I brought cards. I can play poker, solitaire and gin, and any number of games."
The third convict was sitting quietly aside grinning to himself. The other two took notice and asked, "Why are you so smug? What did you bring?"
The guy pulled out a box of tampons and smiled. "I brought these."
The other two were puzzled and asked, "What can you do with those?"
He grinned and pointed to the box and said, "Well according to the box, I can go horseback riding, swimming, roller-skating..."
#joke
Charlie Viracola: Believed in Santa
Christmas always sucked when I was a kid because I believed in Santa Claus, and unfortunately, so did my parents.
Robert Schmidt 13
My uncle's an airline pilot ... kinda makes it difficult to hold the bottle though...
When my Dad came home last night, my mom fainted.
Don't tell anyone I said but we're live on national TV.
I broke a leg one time ... spilt coffee all over.
I bought this thing for my car. You put it on your car, it sends out this little noise, so when you drive through the woods, deer won't run in front of your car. I installed it backwards by accident. Driving down the street with a herd of deer chasing me. Those were the days.
That's a good thing to say to the police the next time they stop you. "License and registration, please." "Hermits have no peer pressure." "License and registration, please." "Whenever I think about the past, it just brings back so many memories." "License and registration, please." "There's a fine line between fishing and standing on the shore looking like an idiot. Wouldn't you" say, Officer?" "License and registration, please." "What's another word for Thesaurus?" See the cop have a nervous breakdown. "I was just trying to give him a ticket."
I can't wait to be arrested and go all the way to the witness stand. "Do you swear to tell the whole truth and nothing but the truth so help you, God?" "Yes, you're ugly. See that women in the jury? I'd really like to sleep with her. Should I keep going or are you going to ask me questions?"
In the Roadrunner cartoon, the coyote has been chasing him for 25 years. I'd like to see him finally get right up to him and go "Sorry, I thought you were someone else."
Driving hasn't been the same since I installed the funhouse rearview mirrors. "What is that?"
Driving down the street at 150 miles per hour with a friend of mine on cruise control. Both of us in the back seat. The police pulled us over. They don't know who to arrest, nobody's driving. So, they arrested us both. I'm on the witness stand. You know the rest.
#joke
Russ Meneve: Racist Cops
You ever see a shooting range in a cop movie? What color is the guy on that sheet of paper that theyre shooting at? Why dont you just paint a FUBU jacket on while youre at it?