Really funny jokes-Twenty dollars for Math test
Little Joe walked into his dad's study while his dad was working on the computer.
"Dad," said Joe, "Remember when you told me you'd give me twenty dollars if I passed my math test?"
Dad nodded.
"Well, the good news is that I just saved you twenty bucks."
#joke
Computers are like air conditi...
Computers are like air conditioners.
They work fine until you start opening windows.

Funny video of the day - Best Fails Of The Week 2 January 2012
Chuck Norris can juggle 12 bar...
Chuck Norris can juggle 12 bar stools when drunk but only 8 when sober.
Lessons Learned from Geese
When you look to the sky this fall and see the geese migrating South, remember the following:
When you see geese flying in a "V" formation, you might be interested in knowing what scientists have discovered about why they fly that way.
FACT: As each bird flaps its wings it creates an uplift for the bird immediately following. By flying in a "V" formation, the whole flock adds at least 71 percent greater flying range than if each bird flew on its own.
TRUTH: People who share a common direction and sense of community can get where they are going quicker and easier because they are traveling on the trust of one another.
2. FACT: Whenever a goose falls out of formation, it suddenly feels the drag and resistance of trying to go it alone and quickly gets back into formation to take advantage of the lifting power of the bird immediately in front.
TRUTH: There is strength and power and safety in numbers when traveling in the same direction with whom we share a common goal.
3. FACT: When the lead goose gets tired, he rotates back in the wing and another goose flies point.
TRUTH: It pays to take turns doing hard jobs.
4. FACT: The geese honk from behind to encourage those up front to keep up their speed.
TRUTH: We all need to be remembered with active support and praise.
5. FACT: When a goose gets sick or is wounded and falls out, two geese fall out of formation and follow him down to help and protect him. They stay with him until the crisis resolves, and then they launch out on their own or with another formation to catch up with their group.
TRUTH: We must stand by each other in times of need.
#joke
After the nuclear accident, th...
After the nuclear accident, the ground seemed to glow, almost as if it had its own floor essence.
Computers are like air conditi...
Computers are like air conditioners. They work fine until you start opening windows.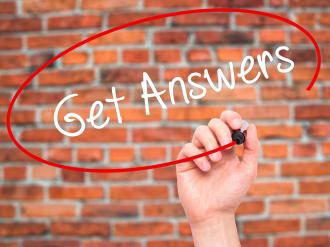 How many 1 foot by 1 foot br...
How many 1 foot by 1 foot bricks would it take to complete a building that's 20 feet long on all four sides and 20 feet high?
Your father is drunk
To The Tune Of Santa Claus Is Coming To Town
Oh you better not shout, you better not cry,
You better not pout, I'm tellin' you why,
Daddy's home and I think he's drunk.
He's walkin' real slow, he slurs when he speaks,
I don't even think he's shaved in two weeks,
Daddy's home and boy is he drunk,
He spent most of our money on Johnny Walker Black
And then he took all of the rest and lost it at the track.
Sooooooo....
You better not pout, you better not cry,
I don't like that look in his eye,
Daddy's home and I think he's....
Daddy's home and boy is he.......
Daddy's home and he's really drunk!
#joke
Jim Gaffigan: Lost Remote
You ever look for the remote control, you cant find it, so you just decide, Ah, it looks like Im not watching TV.
An elderly woman walked into t...
An elderly woman walked into the main branch of Chase Manhattan Bank building holding a large paper bag in her hand. She told the young man at the window that she wished to take the 3 million dollars she had in the bag and open an account with the bank. She said that first, though, she wished to meet the President of Chase Manhattan Bank due to the large amount of money involved.
The teller seemed to think that was a reasonable request and, after opening the bag and seeing the bundles of $1,000 bills which amounted to $3 million, he phoned the President to make the appointment for the woman.
The woman was escorted upstairs to the President's office. Introductions were made and she said that she liked to get to know the people she did business with on a more personal level. The bank President then asked how did she come into such a large sum of money.
"Was it an inheritance?" he asked.
"No" she answered
"Was it from playing the Stock Market?" he inquired.
"No", She replied
He was quiet for a moment, trying to figure out how the elderly lady came into such a large sum of money.
"I won it by betting" she stated.
"As in horses?"
"No", she replied, "I bet on people."
Seeing his confusion, she explained that she would bet on different things with people. All of a sudden she said, "I'll bet you $25,000 that by 10 o'clock tomorrow morning your balls will be square."
The bank President figured that she must be off her rocker and decided to taker her up on the bet. He didn't see how he could lose. For the rest of the day, he was very careful. He decided to stay home that evening and take no chances, since there was $25,000 at stake.
When he got up in the morning and took his shower, he checked to make sure everything was okay. There was no difference in his scrotal appearance. He looked the same as he always had. He went to work and waited for the woman to come in at 10 o'clock, humming as he went. He knew, this would be a lucky day-how often did he get handed $25,000 for doing nothing?
At 10 o'clock sharp the woman was shown into his office. With her was a man. Then the bank President asked what the other man was doing in the office with her, and she explained to the President that he was her Lawyer and she always took him along on bets when large sums of money was at stake.
"Well", she asked, "What about our bet?"
"I don't know how to tell you this", he answered with a smile, "But I'm the same as I've always have been, only $25,000 richer."
The lady seemed to accept this, but requested that she be able to see for herself. The bank President thought that this was a reasonable request and dropped his trousers. She instructed him to bend over, and she grabbed a hold of him. Sure enough, everything was fine. His balls were not square.
The bank President then looked up and saw the Lawyer standing across the room banging his head against the wall.
"What's wrong with him?", he asked.
"Oh, him", She answered, "I bet him $100,000 that by 10:30 this morning I'd have the President of the Chase Manhattan Bank by the balls."
An old man was sitting on a be...
An old man was sitting on a bench in the mall when a young man with spiked hair came over and sat down beside him. The boy's hair was bright yellow and green with orange tips, and he had blue makeup around his eyes. The old man kept looking at him. The boy said, "What's the matter, old man, haven't you ever done anything wild in your life?"
The old man answered, "Well yes, actually, I have. I got drunk once and had sex with a parrot. I was just wondering if you were my son."
#joke
The Jewish Atheist
On New York's Upper West Side lived an assimilated Jew who was a militant atheist. But he sent his son to Trinity School because, despite its denominational roots, it's a great school and completely secular.After a month, the boy comes home and says casually, "By the way Dad, do you know what 'Trinity' means? It means the Father, the Son and the Holy Ghost."
The father can barely control his rage. He seizes his son by the shoulders and declares, "Danny, I'm going to tell you something now and I want you never to forget it. There is only one God. AND we don't believe in Him!"
#joke
Son of a lawyer
While two families were waiting in line to see the Washington Monument, their two 5-year-old boys were getting acquainted.
"My name is Joshua. What's yours?" asked the first boy.
"Adam," replied the second.
"My daddy is a doctor. What does YOUR daddy do for a living?" asked Joshua.
Adam proudly replied, "My daddy is a lawyer."
"Honest?" asked Joshua.
"No, just the regular kind," replied Adam.
It's late, the bartender and a...
It's late, the bartender and a guy are the only ones left in the bar. The guy pushes his empty beer glass over to the edge of the counter, walks to the other end of the bar, and says to the bartender, "If I could spit from here, and get it in the glass without getting any anywhere else, would you give me $50?" The bartender, not seeing how this bet could be cheated, says, "ok, show me." The guy spits and makes it in the glass without getting any on the counter or the floor. The bartender say, "That's amazing! You deserve the $50!"
The next day, about noon, the guy's in the bar again, and says to the bartender, if I can do it again, but with 2 glasses side by side, would you give me $100? The bartender agrees, and the guys spits from across the bar and makes it in both glasses, without getting any anywhere else.
The evening rolls around, and the bartender sticks a bunch of glasses all over the bar. He then says to the guy, "if you can spit in all of these glasses at the same time, without getting any anywhere else, I'll give you $200" The guy says, "Sure, but I need a little time to get ready" So after a minute, the guy comes up, and procceds to spit everywhere at lightning speed. The bartender, seeing that the guy has missed ever single cup, jumps up and down for joy, screaming. The guys pays the bartender, and says, "I don't see what you're so happy about, I just bet the guy in the corner $500 that I could spit all over your bar, and you'd be happy about it."
Young Son: "Is it true, Dad? I...
Young Son: "Is it true, Dad? I heard that in some parts of the world a man doesn't know
his wife until he marries her"
Dad: That happens in every country, son

His favorite chocolate chip cookies....
An elderly man lay dying in his bed.
In death's agony, he suddenly smelled the aroma of his favorite chocolate chip cookies wafting up the stairs. He gathered his remaining strength, and lifted himself from the bed.
Leaning against the wall, he slowly made his way out of the bedroom, and with even greater effort forced himself down the stairs, gripping the railing with both hands, he crawled down the stairs.
With labored breath, he leaned against the door-frame, gazing into the kitchen. Were it not for death's agony, he would have thought himself already in heaven: there, spread out upon waxed paper on the kitchen table were literally hundreds of his favorite chocolate chip cookies.
Was it heaven? Or was it one final act of heroic love from his devoted wife, seeing to it that he left this world a happy man?
Mustering one great final effort, he threw himself toward the table, landing on his knees in a rumpled posture. His parched lips parted: the wondrous taste of the cookie was already in his mouth, seemingly bringing him back to life.
The aged and withered hand trembled on its way to a cookie at the edge of the table, when it was suddenly smacked with aspatula by his wife.
"Stay out of those," she said, "they're for the funeral."
#joke
The Pastor and the Bartender
A male pastor walked into a neighborhood pub to use the
restroom. The place was hopping with music and dancing, until
people saw the pastor. As the room quieted down he walked up
to the bartender and asked, "May I please use the restroom?"
The bartender replied, "I really don't think you>>
should."
"Why not?" the pastor asked. "I really need to use a
restroom."
"Well, I don't think you should. There is a statue of a
naked woman in there and she's only covered by a fig leaf!"
"Nonsense," said the pastor. "I'll look the other
way."
So, the bartender showed the clergyman the door at
the top of the stairs and he proceeded to the
restroom.
After a few minutes, the pastor came back out and the whole
place was hopping with music and dancing again! He went to
the bartender and said, "Sir, I don't understand. When I came
in here, the place was hopping with music and dancing. Then
the room became absolutely quiet. I went to the restroom, and
now the place is hopping again."
"Well, now you're one of us!" said the bartender. "Would
you like a drink too?"
"But, I still don't understand," said the puzzled pastor.
"You see," laughed the bartender, "Every time the fig leaf
is lifted on the statue, the lights go out in the whole
place. Now, how about a drink?"
#joke