Really funny jokes-Manager in Farm
The manager of a large corporation got a heart attack, and the doctor told him to go for several weeks to a farm to relax. The guy went to a farm, and after a couple of days he was very bored, so he asked the farmer to give him some job to do.
The farmer told him to clean the sh*t of the cows. The farmer thought that to somebody coming from the city, working the whole life sitting in an office, it will take over a week to finish the job, but for his surprise the manager finished the job in less than one day.
The next day the farmer gave to the manager a more difficult job: to cut the heads of 500 chickens. The farmer was sure that the manager will not be able to do the job, but at the end of the day the job was done.
The next morning, as most of the jobs in the farm were done, the farmer asked the manager to divide a bag of potatoes in two boxes: one box with small potatoes, and one box with big potatoes.
At the end of the day the farmer saw that the manager was sitting in front of the potatoes bag, but the two boxes were empty. The farmer asked the manager: "How is that you made such difficult jobs during the first days, and now you cannot do this simple job?"
The manager answered: "Listen, all my life I'm cutting heads and dealing with sh*t, but now you ask me to make decisions."

"Jenny!" screamed her mother, ...
"Jenny!" screamed her mother, "why are you feeding birdseed to the cat?"


"I have to," Jenny replied. "That's where my canary is."

Funny video of the day - Best Fails Of The Week 3 February 2012`
Gossips are fun people, ron...
Gossips are fun people, pry merrily.
Day 752 - My captors continue ...
Day 752 - My captors continue to taunt me with bizarre little dangling objects. They dine lavishly on fresh meat, while I am forced to eat dry cereal. The only thing that keeps me going is the hope of escape, and the mild satisfaction I get from ruining the
occasional piece of furniture. Tomorrow I may eat another houseplant.
Day 761 - Today my attempt to kill my captors by weaving around their feet while they were walking almost succeeded; must try this at the top of the stairs. In an attempt to disgust and repulse these vile oppressors, I once again induced myself to vomit on their favorite chair...must try this on their bed.
Day 762 - Slept all day so that I could annoy my captors with sleep deprivation, incessant pleas for food at all hours of the night.
Day 767 - Decapitated a mouse and brought them the headless body in an attempt to make them aware of what I am capable of, and to try to strike fear into their hearts. They only cooed and condescended about what a good little cat I was...Hmmm. Not working according to plan.
Day 768 - I am finally aware of how sadistic they are. For no good reason I was chosen for the water torture.This time, however, it included a burning foamy chemical called "shampoo." What sick minds could invent such a liquid? My only consolation is the piece of thumb still stuck between my teeth.
Day 771 - There was some sort of gathering of their accomplices. I was placed in solitary confinement throughout the event. However, I could hear the noise and smell the foul odor of the glass tubes they call "beer." More importantly I overheard that my
confinement was due to MY power of "allergies." Must learn what this is and how to use it to my advantage.
Day 774 - I am convinced the other captives are flunkies and may be snitches. The dog is routinely released and seems more than happy to return. He is obviously a half-wit. The bird, on the other hand, has got to be an informant. He has mastered their frightful tongue, something akin to mole speak, and speaks with them regularly. I am certain he reports my every move. Due to his current placement in the metal, room his safety is assured. But I can wait, it is only a matter of time...
Bill Gates Meets His Programmer
Bill Gates suddenly dies and finds himself face to face with God. God stands over him and says, "Well Bill, I'm really confused on this one. It's a tough decision. I'm not sure whether to send you to Heaven or Hell. After all, you helped society enormously by putting a computer in almost every home in America, yet you also created that ghastly Windows '95 among other indiscretions. I believe I'll do something I've never done before; I'll let you decide where you want to go."
Bill pushed up his glasses, looked up at God and replied, "Could you briefly explain the difference between the two?" Looking slightly puzzled, God said, "Better yet, why don't I let you visit both places briefly, then you can make your decision. Which do you choose to see first, Heaven or Hell?"
Bill played with his pocket protector for a moment, then looked back at God and said, "I think I'll try Hell first." So, with a flash of lightning and a cloud of smoke, Bill Gates went to Hell.
When he materialized in Hell, Bill looked around. It was beautiful and clean, a bit warm, with sandy beaches and tall mountains, clear skies, pristine water, and beautiful women frolicking about. A smile came across Bill's face as he took in a deep breath of the clean air. "This is great," he thought, "if this is Hell, I can't wait to see heaven."
Within seconds of his thought, another flash of lightning and a cloud of smoke appeared, and Bill was off to Heaven. Heaven was a place high above the clouds, where angels were drifting about playing their harps and singing in a beautiful chorus. It was a very nice place, Bill thought, but not as enticing as Hell.Bill looked up, yelled for God, told him his decision and was sent to Hell for eternity.
Time passed, and God decided to check on the late billionaire to see how he was progressing in Hell. When he got there, he found Bill Gates shackled to a wall in a dark cave amid bone thin men and tongues of fire, being burned and tortured by demons.

"So, how is everything going?" God asked.
Bill responded with a cracking voice filled with anguish and disappointment, "This is awful! It's nothing like the Hell I visited the first time!! I can't believe this is happening! What happened to the other place...with the beaches and the mountains and the beautiful women?"
"That was the demo," replied God.
#joke
FLEX WORDLE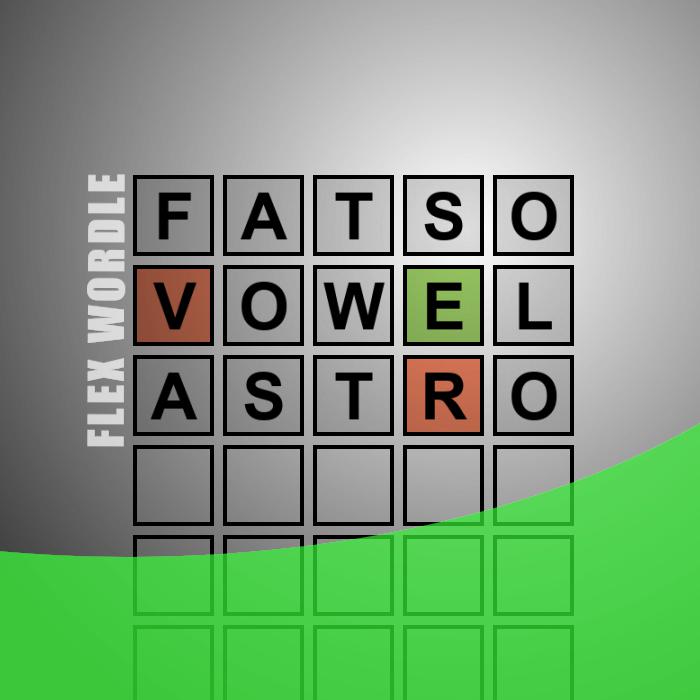 Guess the
WORDLE
in 3 tries. After each guess, the color of the tiles will change to show how close your guess was to the solution.
Mike Birbiglia: A Little Unstable
I used to think I was a little unstable, and then I met every girl Ive ever dated.
Church Etiquette
A Sunday school teacher asked her little children, as they were on the way to church service,
"And why is it necessary to be quiet in church?"
One bright little girl replied, "Because people are sleeping."
Chuck Norris brushes his teeth...
Chuck Norris brushes his teeth with a mixture of iron shavings, industrial paint remover, and wood-grain alcohol.
Every time an Indian walks int...
Every time an Indian walks into the chief's teepee he sees that the chief is masturbating. They finally realize this is a serious problem, so they fix him up with a nice woman, and she starts living with him in his teepee.
One day, one of the Indians walks into to chief's teepee and there's the chief masturbating again. He says, "Chief, what are you doing? We fix you up with a beautiful woman."
The chief says, "Her arm get tired."
#joke
It's late, the bartender and a...
It's late, the bartender and a guy are the only ones left in the bar. The guy pushes his empty beer glass over to the edge of the counter, walks to the other end of the bar, and says to the bartender, "If I could spit from here, and get it in the glass without getting any anywhere else, would you give me $50?" The bartender, not seeing how this bet could be cheated, says, "ok, show me." The guy spits and makes it in the glass without getting any on the counter or the floor. The bartender say, "That's amazing! You deserve the $50!"
The next day, about noon, the guy's in the bar again, and says to the bartender, if I can do it again, but with 2 glasses side by side, would you give me $100? The bartender agrees, and the guys spits from across the bar and makes it in both glasses, without getting any anywhere else.
The evening rolls around, and the bartender sticks a bunch of glasses all over the bar. He then says to the guy, "if you can spit in all of these glasses at the same time, without getting any anywhere else, I'll give you $200" The guy says, "Sure, but I need a little time to get ready" So after a minute, the guy comes up, and procceds to spit everywhere at lightning speed. The bartender, seeing that the guy has missed ever single cup, jumps up and down for joy, screaming. The guys pays the bartender, and says, "I don't see what you're so happy about, I just bet the guy in the corner $500 that I could spit all over your bar, and you'd be happy about it."
Doctor, you must help me....
A Doctor recently had a patient "drop" in on him for an unscheduled appointment. "What can I do for you today?" the Doctor asked.
The aged Gentleman replied, "Doctor, you must help me. Every time I make love to my wife, my eyes get all bleary, my legs go weak, I can hardly catch my breath. . . . doctor, I'm very concerned!"
The doctor, looking at his 86 year old patient, said,: "Mr. Smith, these sensations tend to happen over time, especially to a man of your advanced years, but tell me, when did you first notice these symptoms?"
The old gent's response was, "Well. . . three times last night, and twice again this morning!"
A linguistics professor was le...
A linguistics professor was lecturing to his class one day. "In English," he said, "a double negative forms a positive. In some languages, though, such as Russian, a double negative is still a negative. However, there is no language wherein a double positive can form a negative."
Then a voice from the back of the room piped up: "Yeah, right."
#joke
It was a stifling hot day and ...
It was a stifling hot day and a man fainted in the middle of a busy intersection.
Traffic quickly piled up in all directions, so a woman rushed to help him.
When she knelt down to loosen his collar, a man emerged from the crowd, pushed her aside, and said, "It's all right honey, I've had a course in first aid."
The woman stood up and watched as he took the ill man's pulse and prepared to administer artificial respiration.
At this point she tapped him on the shoulder and said, "When you get to the part about calling a doctor, I'm already here."
Answering Machine Message 32
Hi, you've reached the home of George Ledec. If you are calling to collect a student loan, gambling debt, or other obligation, please press 1 and hang up now. If you are selling any product or service, or requesting charitable donations, please press 2 and hang up now. Otherwise, press 3 and leave your message now. Pressing 3 is optional.
#joke
Join us on WhatsApp