Veteran Pillsbury spokesman, P...
Veteran Pillsbury spokesman, Pop-N-Fresh, died yesterday of a severe yeast infection. He was 71.
Known to friends as Brown-n-serve. Fresh was an avid gardener and tennis player.
Fresh was buried in one of the largest funeral ceremonies in recent years. Dozens of celebrities turned out, including Mrs. Butterworth, the California Raisins, Hungry Jack, Aunt Jemima, Betty Crocker, the Hostess Twinkies, and Skippy.
The graveside was piled high with flours as long-time friend Aunt Jemima delivered the eulogy, describing Fresh as a man who "never knew how much he was kneaded."
Fresh rose quickly in show business, but his later life was filled with many turnovers. He was not considered a very smart cookie, wasting much of his dough on half-baked schemes - conned by those who buttered him up. Still, even as a crusty old man, he was a roll model for millions.
Fresh is survived by his second wife. They have two children and another bun in the oven.
The funeral was held at 3:50 for about 20 minutes.
#joke
Lawyer jokes-Orange
The professor of a contract law class asked one of his better students, "If you were to give someone an orange, how would you go about it?"
The student replied, "Here's an orange."
The professor was outraged. "No! No! Think like a lawyer!"
The student then replied, "Okay. I'd tell him `I hereby give and convey to you all and singular, my estate and interests, rights, claim, title, claim and advantages of and in, said orange, together with all its rind, juice, pulp, and seeds, and all rights and advantages with full power to bite, cut, freeze and otherwise eat, the same, or give the same away with and without the pulp, juice, rind and seeds, anything herein before or hereinafter or in any deed, or deeds, instruments of whatever nature or kind whatsoever to the contrary in anywise notwithstanding...'"
Funny video of the day - Funny pictures from around the internet 27
Girl: You remind me of the sea...
Girl: You remind me of the sea.
Boy: Why? Because I'm so wild and romantic?
Girl: No. You make me sick.
Christian Bulletin Bloopers
Ushers will eat latecomers.

She sang "I Will Not Pass This Way Again," giving much pleasure to the congregation.

Sermon this morning: Jesus Walks on the Water. Sermon tonight: Searching for Jesus.

The patient is having trouble sleeping and requests tapes of Pastor Jack's sermons.

Smile at someone who is hard to love. Say "hell " to someone who doesn't care much about you.

A letter to the men's fellowship reads: "All members are requested to bring their wives and one other covered dish to the annual banquet."

#joke
No lights?
What makes a man think about a candlelight dinner?
A power failure!!
Submitted by Calamjo
Edited by Curtis
Maria Bamford: Fulfilling Potential
Im afraid that fulfilling my potential would really cut into my sitting around time.
FLEX NERDLE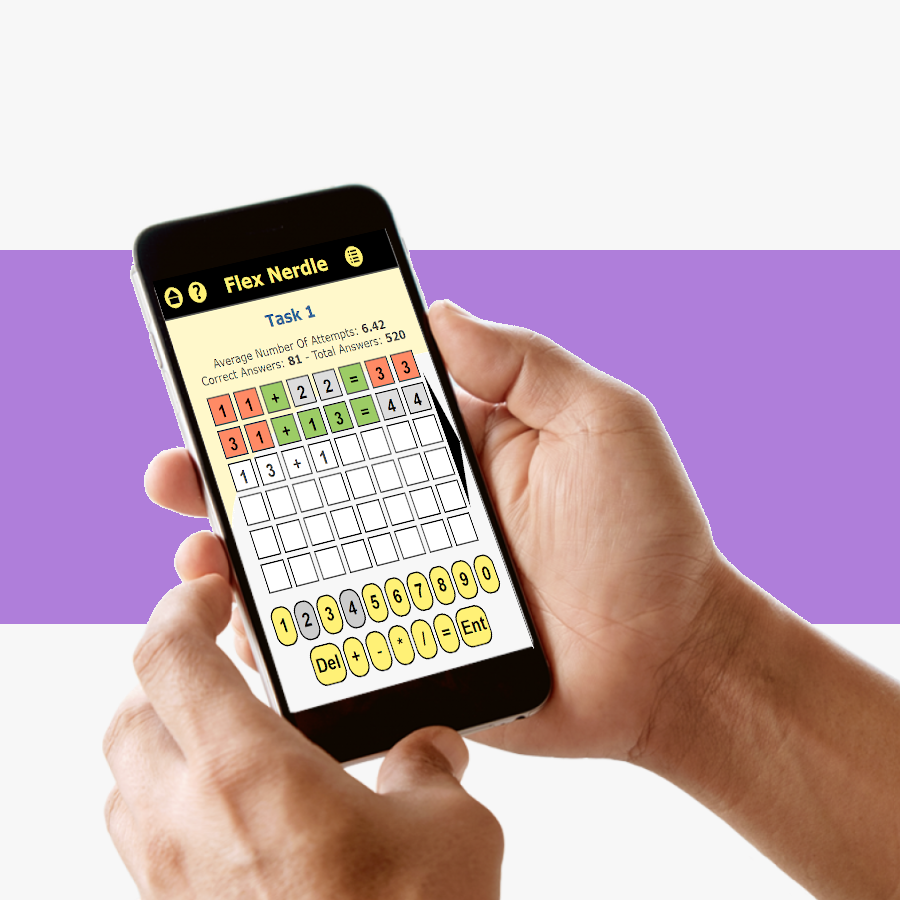 Guess the
NERDLE
in 6 tries. After each guess, the color of the tiles will change to show how close your guess was to the solution.
Dumb Instructions
"Warning: May contain nuts." — On a package of peanuts.
"Do not eat." — On a slip of paper in a stereo box, referring to the styrofoam packing.
"Access hole only — not intended for use in lifting box." — On the sides of a shipping carton, just above cut-out openings which one would assume were handholds.
"Warning: May cause drowsiness." — On a bottle of Nytol, a brand of sleeping pills.
"Warning: Misuse may cause injury or death." — Stamped on the metal barrel of a .22 calibre rifle.
"Do not use orally after using rectally." — In the instructions for an electric thermometer.
"Turn off motor before using this product." — On the packaging for a chain saw file, used to sharpen the cutting teeth on the chain.
"Not to be used as a personal flotation device." — On a 6×10 inch inflatable picture frame.
"Do not put in mouth." — On a box of bottle rockets.
"Please remove before driving." — On the back of a cardboard windshield (for keeping the car from getting too hot when parked).
"Remove plastic before eating." — On the wrapper of a Fruit Roll-Up snack.
"Not dishwasher safe." — On a remote control for a TV.
"For lifting purposes only." — On the box for a car jack.
"Do not put lit candles on phone." — On the instructions for a cordless phone.
"Warning! This is not underwear! Do not attempt to put in pants." — On the packaging for a wristwatch.
"Do not recharge, put in backwards, or use." — On a battery.
#joke
Chuck Norris hears sign langua...
Chuck Norris hears sign language.
A little boy wanted $100.0...
A little boy wanted $100.00 badly and prayed for two weeks but nothing happened. Then he decided to write GOD a letter requesting the $100. When the postal authorities received the letter addressed to GOD USA, they decided to send it to President Clinton. the President was so impressed, touched, and amused that he instructed his secretary to send the little boy a $5.00 bill. President Clinton thought this would appear to be a lot of money to a little boy. The little boy was delighted with the $5.00 and sat down to write a thank you note to GOD, which read: Dear GOD, Thank you very much for sending the money, however, I noticed that for some reason you had to send it through Washington D.C. and, as usual, those jerks deducted $95.00.
#joke
The watch....
Jake is struggling through a bus station with two huge and obviously heavy suitcases when a stranger walks up to him and asks "Have you got the time?"
Jake sighs, puts down the suitcases and glances at his wrist. "It's a quarter to six," he says.
"Hey, that's a pretty fancy watch!" exclaims the stranger.
Jake brightens a little. "Yeah, it's not bad. Check this out" - and he shows him a time zone display not just for every time zone in the world, but for the 86 largest metropoli.
He hits a few buttons and from somewhere on the watch a voice says "The time is eleven 'til six" in a very West Texas accent. A few more buttons and the same voice says something in Japanese. Jake continues "I've put in regional accents for each city". The display is unbelievably high quality and the voice is simply astounding.
The stranger is struck dumb with admiration. "That's not all," says Jake. He pushes a few more buttons and a tiny but very hi-resolution map of New York City appears on the display. "The flashing dot shows our location by satellite positioning," explains Jake. "View recede ten," Jake says, and the display changes to show eastern New York state.
"I want to buy this watch!" says the stranger.
"Oh, no, it's not ready for sale yet; I'm still working out the bugs," says the inventor. "But look at this," and he proceeds to demonstrate that the watch is also a very creditable little FM radio receiver with a digital tuner, a sonar device that can measure distances up to 125 meters, a pager with thermal paper printout and, most impressive of all, the capacity for voice recordings of up to 300 standard-size books," though I only have 32 of my favorites in there so far" says Jake.
"I've got to have this watch!" says the stranger.
"No, you don't understand; it's not ready."
"I'll give you $1000 for it!"
"Oh, no, I've already spent more than..."
"I'll give you $5000 for it!"
"But it's just not...."
"I'll give you $15,000 for it!" And the stranger pulls out a checkbook. Jake stops to think. He's only put about $8500 into materials and development, and with $15 000 he can make another one and have it ready for merchandising in only six months. The stranger frantically finishes writing the check and waves it in front of him. "Here it is, ready to hand to you right here and now. $15,000. Take it or leave it." Jake abruptly makes his decision. "OK," he says, and peels off the watch. They make the exchange and the stranger starts happily away.
"Hey, wait a minute," calls Jake after the stranger, who turns around warily. Jake points to the two suitcases he'd been trying to wrestle through the bus station. "Don't forget your batteries."
#joke
This reminds me of something y...
This reminds me of something yesterday at work. A colleague was relating a conversation he had with his young daughter, just a bit over 2 years old. They were discussing geography and…
"Where does mommy live?"
"Minneapolis."
"Where does grandma live?"
"Baltimore."
"Where does grandpa live?"
"Baltimore."
"And where does daddy live?"
"At work!"
Needless to say, he took the morning off that next […]
#joke
Truman at the Washington Garden Club....
Harry Truman was known for his blunt manner of speaking. When he made a speech at the Washington Garden Club, he kept referring to the "good manure" that needed to be used on the flowers.
Some society women complained to his wife, Bess. "Couldn't you get the President to say 'fertilizer'?" they asked.
Mrs. Truman replied, "Heavens, no! It took me twenty-five years to get him to say 'manure.'"
#joke
Wanna play house?
A little girl and a little boy were at day care one day. The girl approaches the boy and says, "Hey Stevie, wanna play house?"
He says, "Sure! What do you want me to do?"
The girl replies, "I want you to communicate."
He says to her, "that word is too big. I have no idea what it means."
The little girl smirks and says, "Perfect. You can be the husband."
#joke
Join us on WhatsApp