Have a great time for
Christmas
, check out our latest
Christmas jokes of 2022
on:
Christmas jokes collection
One day the bass player hid on...
One day the bass player hid one of the drummer's sticks.

The drummer said, "Finally! After being a drummer for so long, now I am a conductor!"

Mom's Time Out
My Parents had not been out together in quite some time.
One Saturday, as Mom was finishing the dinner dishes, my father stepped up behind her.
"Would you like to go out, girl?" he asked.
Not even turning around, my mother quickly replied, "Oh, yes, I'd love to!"
They had a wonderful evening, and it wasn't until the end of it that Dad confessed.
His question had actually been directed to the family dog, lying near Mom's feet on the kitchen floor.
#joke
Funny video of the day - Best Fails Of The Week 2 April 2012
Doctor jokes-Duck analysis
Three doctors are in the duck blind and a bird flies overhead. The general practitioner looks at it and says, "Looks like a duck, flies like a duck... it's probably a duck," shoots at it but misses and the bird flies away.
The next bird flies overhead, and the pathologist looks at it, then looks through the pages of a bird manual, and says, "Hmmmm...green wings, yellow bill, quacking sound...might be a duck." He raises his gun to shoot it, but the bird is long gone.
A third bird flies over. The surgeon raises his gun and shoots almost without looking, brings the bird down, and turns to the pathologist and says, "Go see if that was a duck."
I went to Cuba–and now I...
I went to Cuba–and now I'm cigared for life.
Tom Rhodes: Always the Negative Side
In America, all you ever get is the negative side of drinking: He got drunk and killed a busload of children. Come on, man. Its time someone pointed out the good in alcohol. Drinking creates conversation, right? You gotta call people the next day and apologize to em.
Redneck quickies 6
You might be a Redneck if...
Your momma has ever stomped into the house and announced, "The feud is back on!"
There is a gun rack on your bicycle.
Your wedding was held in the delivery room.
Your soap on a rope doubles as an air freshener.
Your wife's hairdo attracts bees.
Your baby's first words are "Attention K-Mart shoppers."
The antenna on your truck is a danger to low flying airplanes.
Your primary source of income is the pawn shop.
You picked your teeth from a catalog.
You've ever financed a tattoo.
#joke
FLEX NERDLE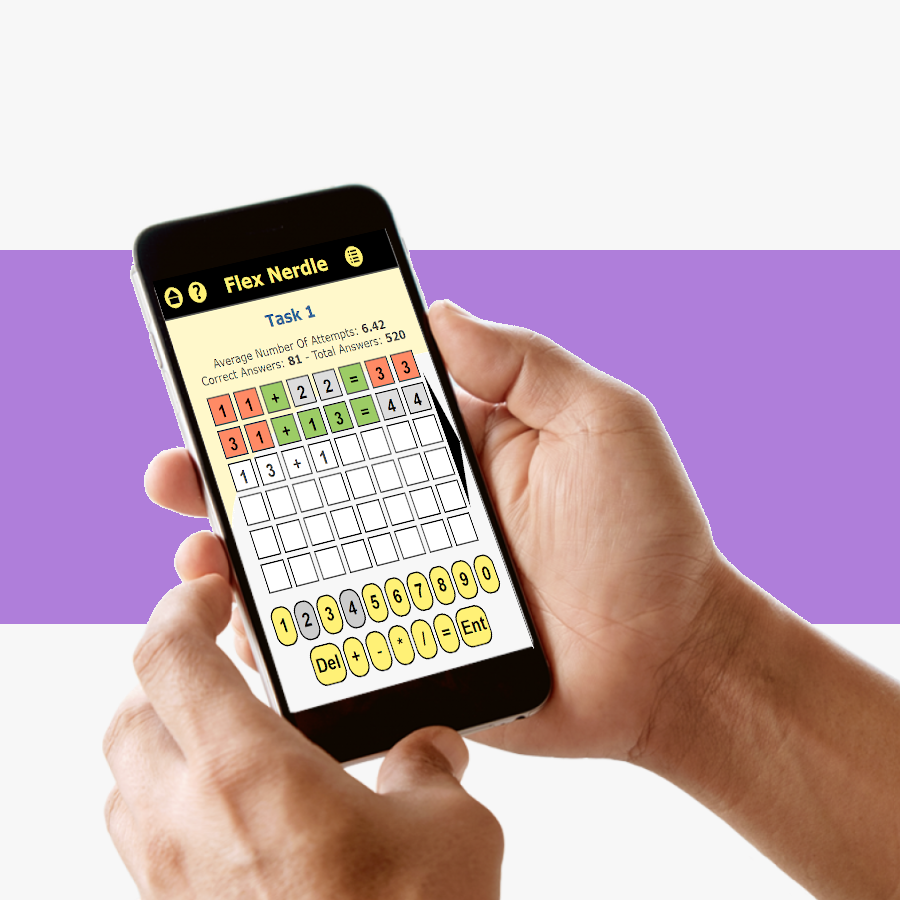 Guess the
NERDLE
in 6 tries. After each guess, the color of the tiles will change to show how close your guess was to the solution.
Ninjas want to grow up to be j...
Ninjas want to grow up to be just like Chuck Norris. But usually they grow up just to be killed by Chuck Norris.
If College Students Wrote The Bible
The Last Supper would have been eaten the next morning -- cold.
The Ten Commandments would actually be only five -- double-spaced and written in a large font.
A new edition would be published every two years in order to limit reselling.
Forbidden fruit would have been eaten because it wasn't cafeteria food. Paul's letter to the Romans would become Paul's email to abuse@romans.gov.
Reason Cain killed Abel: they were roommates.
Reason why Moses and followers walked in the desert for 40 years: they didn't want to ask directions and look like freshmen.
Instead of God creating the world in six days and resting on the seventh, he would have put it off until the night before to get it done.
#joke
One day a genie appeared to a ...
One day a genie appeared to a California man and offered to grant him one wish.
the man said:" I wish you'd build a bridge from here to Hawaii so I could drive there anytime"
The genie frowned" I don't know. It sounds like quite an undertaking," he said. "Just think of the logistics. The supports required reaching the bottom of the ocean, the concrete, and the steel! Why don't you pick something else?"
The man thought for a while and then said, "Okay, I wish for a complete understanding of women- what they are thinking, why they cry. I wish I knew how to make a woman truly happy".
The genie was silent for a minute, then said "So how many lanes did you want on that bridge?"
#joke
A man phones home from his off...
A man phones home from his office and says to his wife, "I have the chance to go fishing for a week. It's the opportunity of a lifetime. I have to leave right away. Pack my clothes, my fishing equipment, and my blue silk pajamas. I'll be home in an hour to pick them up."
The man rushes home to grab everything. He hugs his wife, apologizes for the short notice, and then hurries off.
A week later, the man returns and his wife asks, "Did you have a good trip, dear?"
The man replies, "Yep, the fishing was great...but you forgot to pack my blue silk pajamas."
His wife smiles and says, "Oh, no I didn't...I put them in your tackle box.
#joke
Actual newspaper headlines....
Police Begin Campaign to Run Down Jaywalkers
Safety Experts Say School Bus Passengers Should Be Belted
Drunk Gets Nine Months in Violin Case
Survivor of Siamese Twins Joins Parents
Farmer Bill Dies in House
Iraqi Head Seeks Arms
Is There a Ring of Debris around Uranus?
Stud Tires Out
Panda Mating Fails; Veterinarian Takes Over
Soviet Virgin Lands Short of Goal Again
Reagan Wins on Budget, But More Lies Ahead
Squad Helps Dog Bite Victim
Shot Off Woman's Leg Helps Nicklaus to 66
Enraged Cow Injures Farmer with Ax
Miners Refuse to Work after Death
Juvenile Court to Try Shooting Defendant
Stolen Painting Found by Tree
Two Soviet Ships Collide, One Dies
Two Sisters Reunited after 18 Years in Checkout Counter
Killer Sentenced to Die for Second Time in 10 Years
Never Withhold Herpes Infection from Loved One
Drunken Drivers Paid $1000 in `84
War Dims Hope for Peace
If Strike isn't Settled Quickly, It May Last a While
Cold Wave Linked to Temperatures
Couple Slain; Police Suspect Homicide
Red Tape Holds Up New Bridge
Typhoon Rips Through Cemetery; Hundreds Dead
Man Struck by Lightning Faces Battery Charge
New Study of Obesity Looks for Larger Test Group
#joke
Chuck Norris can make Batman c...
Chuck Norris can make Batman cry.
Converting a Bear
A rabbi, priest, and a preacher meet every Monday in a coffee shop to talk things over about their spiritual life.
One day, the priest makes a bet with the other guys that he could convert a bear in the woods over to his religion. The others nod and say "Yeah, I'll bet we could do it quicker than you could!"
So they all agree that the next time they meet, they'll share stories about how they were able to convert a bear.
They all end up in the hospital, but the priest is in the best shape of all of them. They decide to meet in the rabbi's room. The priest has his arm in a sling and says, "Yeah, it was tough at first, but I was able to dash it with some holy water. The next thing I know, it started saying Hail Mary. He's coming to mass this Sunday."
The other two clergymen nod in approval, and the preacher goes next. The preacher is in pretty bad shape. He's in a wheel chair, and he has a concussion, a broken leg, and a broken arm. He says "Well, when I finally happened upon it, I wrestled that thing to the ground and started beating its head with a Bible. So he lunges at me and we tumble down this hill into the river where I dunked him seven times. Finally, he came to the faith. He'll be coming to church next Sunday."
Both men turn to the rabbi to hear his story. The rabbi looks like he got the worst of it. He's in a body cast and there's no way he's getting out of bed any time soon. He looks at both men and says "Well, I probably should've started with something different than circumcision...."
- Joke shared by Beliefnet member ShinwaNate
Would you watch my car?
A tourist climbed out of his car in downtown Washington, D.C. He said to a man standing near the curb, "Listen, I'm going to be only a couple of minutes. Would you watch my car while I run into this store?"
"What?" the man huffed. "Do you realize that I am a member of the United States Senate?"
"Well no," the tourist said, "I didn't realize that. But it's all right. I'll trust you anyway."
#joke
Ideas About Science
The beguiling ideas about science quoted here were gleaned from essays, exams, and classroom discussions. Most were from 5th and 6th graders. They illustrate Mark Twain's contention that the 'most interesting information comes from children, for they tell all they know and then stop.
Q: What is one horsepower?
A: One horsepower is the amount of energy it takes to drag a horse 500 feet in one second.
You can listen to thunder after lightning and tell how close you came to getting hit. If you don't hear it, you got hit, so never mind.
Talc is found on rocks and on babies.
The law of gravity says no fair jumping up without coming back down.
When they broke open molecules, they found they were only stuffed with atoms. But when they broke open atoms, they found them stuffed with explosions.
When people run around and around in circles we say they are crazy. When planets do it we say they are orbiting.
Rainbows are just to look at, not to really understand.
While the earth seems to be knowingly keeping its distance from the sun, it is really only centrificating. [this guy is going to do well in college! *haha* ...Lj]
Someday we may discover how to make magnets that can point in any direction.
South America has cold summers and hot winters, but somehow they still manage.
Most books now say our sun is a star. But it still knows how to change back into a sun in the daytime.
Water freezes at 32 degrees and boils at 212 degrees. There are 180 degrees between freezing and boiling because there are 180 degrees between north and south.
A vibration is a motion that cannot make up its mind which way it wants to go.
There are 26 vitamins in all, but some of the letters are yet to be discovered. Finding them all means living forever.
There is a tremendous weight pushing down on the center of the Earth because of so much population stomping around up there these days.
Lime is a green-tasting rock.
Many dead animals in the past changed to fossils while others preferred to be oil.
Genetics explain why you look like your father and if you don't why you should.
Vacuums are nothings. We only mention them to let them know we know they're there.
Some oxygen molecules help fires burn while others help make water, so sometimes it's brother against brother.
Some people can tell what time it is by looking at the sun. But I have never been able to make out the numbers.
We say the cause of perfume disappearing is evaporation. Evaporation gets blamed for a lot of things people forget to put the top on.
To most people solutions mean finding the answers. But to chemists solutions are things that are still all mixed up.
In looking at a drop of water under a microscope, we find there are twice as many H's as O's.
Clouds are high flying fogs.
I am not sure how clouds get formed. But the clouds know how to do it, and that is the important thing.
Clouds just keep circling the earth around and around. And around. There is not much else to do.
Water vapor gets together in a cloud. When it is big enough to be called a drop, it does.
Humidity is the experience of looking for air and finding water.
We keep track of the humidity in the air so we won't drown when we breathe.
Rain is often known as soft water, oppositely known as hail.
Rain is saved up in cloud banks.
In some rocks you can find the fossil footprints of fishes.
Cyanide is so poisonous that one drop of it on a dogs tongue will kill the strongest man.
A blizzard is when it snows sideways.
A hurricane is a breeze of a bigly size.
A monsoon is a French gentleman.
Thunder is a rich source of loudness.
Isotherms and isobars are even more important than their names sound.
It is so hot in some places that the people there have to live in other places.
The wind is like the air, only pushier.
#joke
ATTORNEY: Were you present wh...
ATTORNEY: Were you present when your picture was taken?
WITNESS: Are you shittin' me?