Clean jokes-Long distance
Laurel: Why was the crow perched on a telephone wire?
Hardy: To take a nap?
Laurel: No, to make a long-distance caw.
#joke
The New Serenity Prayer
Grant me the serenity to accept the things I cannot change, the courage to change the things I cannot accept, and the wisdom to hide the bodies of those people I had to kill today because they pissed me off. And also, help me to be careful of the toes I step on today as they be connected to the ass that I may have to kiss tomorrow.
Help me to always give 100% at work…
12% on Monday.
23% on Tuesday.
40% on Wednesday.
20% on Thursday.
5% on Friday.
And help me to remember…When I'm having a really bad day,and it seems that people are trying to piss me off, that it takes 42 muscles to frown and only 4…to extend my middle finger and tell them to bite me! Amen.
Funny video of the day - Crossing Street Epic Fail
The almonds....
A priest decides one day to visit one of his elderly parishoners, Mrs. Smith. He rings the door bell and Mrs. Smith appears. "Good day, Mrs. Smith. I just thought I would drop by and see how you are doing."
"Oh just fine Father, come on in, and we'll have some tea."
While sitting a the coffee table, the priest notices a bowl of almonds on the table. "Mind if I have one?" the priest says.
"Not at all, have as many as you like."
After a few hours, the priest looks at his watch and alarmed at how long he has been visting, says to Mrs. Smith, "Oh my goodness, look at the time. I must be going. Oh, but dear me, I have eaten all your alomonds. I'll have to replace them the next time I visit."
Mrs. Smith replied, "Oh don't bother Father. Ever since I lost all my teeth, it's all I can do just to lick the chocolate off them."
#joke
Chuck Norris built a time mach...
Chuck Norris built a time machine and went back in time to stop the JFK assassination. As Oswald shot, Chuck met all three bullets with his beard, deflecting them. JFK's head exploded out of sheer amazement.
No-Parking Zone
A minister parked his car in a no-parking zone in a large city because he was short of time and couldn't find a space with a meter. So he put a note under the windshield wiper that read: "I have circled the block 10 times. If I don't park here, I'll miss my appointment. FORGIVE US OUR TRESPASSES."
When he returned, he found a citation from a police officer along with this note: "I've circled this block for 10 years. If I don't give you a ticket, I'll lose my job. LEAD US NOT INTO TEMPTATION."
#joke
Dan Cummins: Greeting Card Writer
I dont just write jokes. You know what Im best at? Greeting cards. Im a really good greeting card writer. And Im going to prove it with a little sample of my work Im going to share for you: As each day passes, you grow older, weaker. Ive been working out. Revenge is near. Happy Fathers Day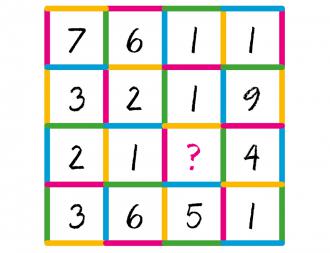 Replace the question mark with a number
MATH PUZZLE: Can you replace the question mark with a number?
A man goes into a pet shop and...
A man goes into a pet shop and tells the owner that he wants to buy a pet that can do everything. The shop owner suggests a faithful dog.
The man replies, "Come on, a dog?"
The owner says, "How about a cat?"
The man replies, "No way! A cat certainly can't do everything. I want a pet that can do everything!"
The shop owner thinks for a minute, then says, "I've got it! A centipede!"
The man says, "A centipede? I can't imagine a centipede doing everything, but okay... I'll try a centipede."
He gets the centipede home and says to the centipede, "Clean the kitchen."
Thirty minutes later, he walks into the kitchen and... it's immaculate! All the dishes and silverware have been washed, dried, and put away; the counter-tops cleaned; the appliances sparkling; the floor waxed. He's absolutely amazed.
He says to the centipede, "Go clean the living room."
Twenty minutes later, he walks into the living room. The carpet has been vacuumed; the furniture cleaned and dusted; the pillows on the sofa plumped; plants watered. The man thinks to himself, "This is the most amazing thing I've ever seen. This really is a pet that can do everything!"
Next he says to the centipede, "Run down to the corner and get me a newspaper."
The centipede walks out the door. 10 minutes later...no centipede. 20 minutes later... no centipede. 30 minutes later...no centipede. By this point the man is wondering what's going on. So he goes to the front door, opens it... and there's the centipede sitting right outside.
The man says, "Hey!! I sent you down to the corner store 45 minutes ago to get me a newspaper. What's the matter?!"
The centipede says, "I'm goin'! I'm goin'! I'm just putting on my shoes!"
#joke
I get so drunk that I imagine things
The drunk was floundering down the alley carrying a box with holes on the side. He bumped into a friend who asked, "What do you have in there, pal?"
"A mongoose."
"What for?"
"Well, you know how drunk I can get. When I get drunk I see snakes, and I'm scared to death of snakes. That's why I got this mongoose, for protection."
"But," the friend said, "you idiot! Those are imaginary snakes."
"That's okay," said the drunk, showing his friend the interior of the box, "So is the mongoose."
#joke
Langauge
Someone mistakenly leaves the cages open in the reptile house at the Bronx Zoo and there are snakes slithering all over the place.
Frantically, the keeper tries everything, but he can't get them back in their cages. Finally he says, "Quick, call a lawyer!"
"A lawyer? Why??"
"We need someone who speaks their langauge!"
What a mess!
Have you heard about the elephant with diarrhea?
It's all over town!
Submitted by Glaci
Edited by Curtis
Do Cats Go to Heaven?
A cat dies and goes to Heaven. God meets him at the gate and says, "You have been a good cat all of these years. Anything you desire is yours, all you have to do is ask."
The cats says, "Well, I lived all my life with a poor family on a farm and had to sleep on hardwood floors."
God says, "Say no more." And instantly, a fluffy pillow appears.
A few days later, 6 mice are killed in a tragic accident and they go to Heaven. God meets them at the gate with the same offer that He made the cat. The mice said, "All our lives we've had to run. Cats, dogs and even women with brooms have chased us. If we could only have a pair of roller skates, we wouldn't have to run anymore."
God says, "Say no more." And instantly, each mouse is fitted with a beautiful pair of tiny roller skates.
About a week later, God decides to check and see how the cat is doing. The cat is sound asleep on his new pillow. God gently wakes him and asks, "How are you doing? Are you happy here?"
The cat yawns and stretches and says, "Oh, I've never been happier in my life. And those Meals on Wheels you've been sending over are the best!"
#joke
Material Damage
A yuppie was opening the door of his BMW when a car came along and hit the door, ripping it off completely. When the police arrived at the scene, the yuppie complained bitterly about the damage to his car.
Officer, look what theyve done to my Beemer!
You yuppies are so materialistic, its ridiculous retorted the officer. Youre so worried about your stupid BMW, you didnt even notice that your left arm was ripped off.
Oh, my God! screamed the yuppie, noticing the bloody stump where his arm used to be. My Rolex!
#joke
You Are A Chicken
A man runs to the doctor and says, "Doctor, you've got to help me. My wife thinks she's a chicken!"
The doctor asks, "How long has she had this condition?"
"Two years," says the man.
"Then why did it take you so long to come and see me?" asked the shrink.
The man shrugs his shoulders and replies, "We needed the eggs."