"I went and saw the H...
"I went and saw the Hobbit, it put a Smaug look on my face."
Dad, What is sex?
An 8-year-old girl asks her father, "Daddy, what is sex?" The father is somewhat surprised that she would ask such a question.
But, he reckons if she's old enough to ask the question, then surely she's old enough for a straight answer.
So, the father proceeds to tell his young daughter all about the "birds and the bees."
After a brief explanation, the little girl appears wide-eyed in disbelief. "By the way, dear, why do you ask?" the father asks.
The little girl replies, "Mommy told me to tell you that dinner would be ready in just a couple of secs."
#joke
Funny video of the day - AFV's Weekly Funny - Top 8 Reasons You're Not A Kid Anymore
Halloween Lessons from the Movie Theater
Halloween Lessons from the Movie Theater, in the order of drastic consequences. Please follow them!

17. When it appears that you have killed the monster, never check to see if it's really dead.

16. If your companions suddenly begin to exhibit uncharacteristic behavior such as hissing, fascination for blood, glowing eyes, increasing hairiness, and so on, get away from them as fast as possible.

15. Do not search the basement, especially if the power has just gone out.

14. Beware of strangers bearing tools such as chainsaws, staple guns, hedge trimmers, electric carving knives, combines, lawnmowers, butane torches, soldering irons, band saws, or any device made from deceased companions.

13. If appliances start operating by themselves, move out.

12. Stay away from certain geographical locations, some of which are listed here: Amityville, Elm Street, Transylvania, Nilbog, the Bermuda Triangle, or any small town in Maine.

11. If your children speak to you in Latin or any other language which they should not know or if they speak to you using a voice which is other than their own, shoot them immediately. It will save you a lot of grief in the long run. NOTE: It will probably take several hundred rounds to kill them, so be prepared!

10. If you're running from the monster, expect to trip or fall down at least twice, more if you are of the female persuasion. Also note that, despite the fact that you are running and the monster is merely shambling along, it's still moving fast enough to catch up with you.

9. When you have the benefit of numbers, never pair off and go it alone.

8. Do not take anything from the dead.

7. As a general rule, don't solve puzzles that open portals to Hell.

6. Don't fool with recombinant DNA technology unless you're sure you know what you are doing.

5. Never stand in, on, above, below, beside, or anywhere near a grave, tomb, crypt, mausoleum, or other house of the dead.

4. Never read a book of demon summoning aloud, even as a joke.

3. If your car runs out of gas at night, do not go to the nearby deserted-looking house to phone for help.

2. If you're searching for something which caused a noise and find out that it's just the cat, leave the room immediately if you value your life.

1. If you find a town which looks deserted, it's probably for a reason. Take the hint and stay away!


Sign in a Police Station: It t...
Sign in a Police Station: It takes about 3500 bolts to put a car together; but only one nut to scatter it all over the road.

Missing fingers....
Jon's working at the lumberyard, pushing a tree through the buzz saw, and accidentally shears off all ten of his fingers. He goes to the emergency room.
The doctor says, "Yuck! Well, give me the fingers, and I'll see what I can do."
Jon says, "I haven't got the fingers."
The doctor says, "What do you mean, you haven't got the fingers? It's 1998. We've got microsurgery and all kinds of incredible techniques. I could have put them back on and made you like new. Why didn't you bring the fingers?"
Jon says, "Well, heck, Doc, I couldn't pick 'em up."
FLEX WORDLE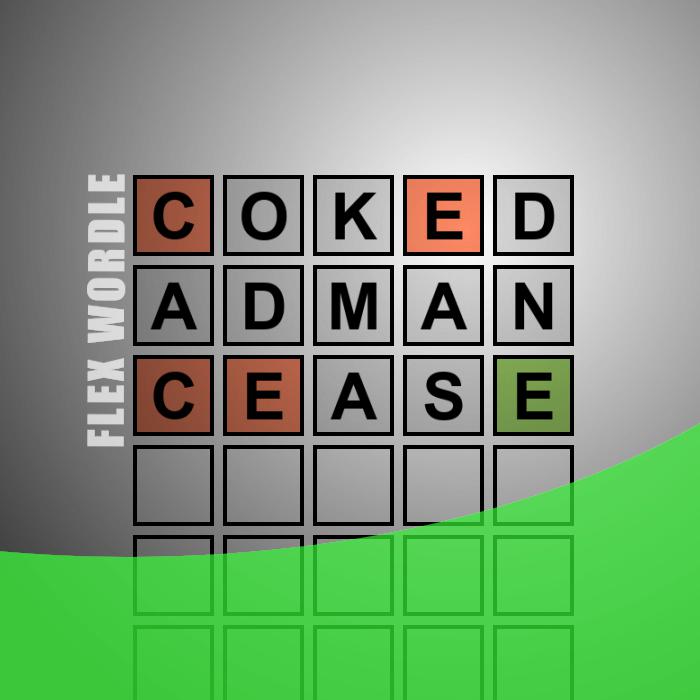 Guess the
WORDLE
in 3 tries. After each guess, the color of the tiles will change to show how close your guess was to the solution.
Chuck Norris is the reason why...
Chuck Norris is the reason why the chicken crossed the road.
Sign in a Police Station: It ...
Sign in a Police Station: It takes about 3500 bolts to put a car together; but only one nut to scatter it all over the road.
I Often Feel Guilty
Sheri, the pert and pretty nurse took her troubles to a resident psychiatrist in the hospital where she worked. "Doctor, you must help me," she pleaded. "It's gotten so that every time I date one of the young doctors here, I end up dating him. And then afterward, I feel guilty and depressed for a week."
"I see," nodded the psychiatrist. "And you, no doubt, want me to strengthen your will power and resolve in this matter."
"NO!!!" exclaimed the nurse. "I want you to fix it so I won't feel guilty and depressed afterward!"
Do You Reject the Devil?
A priest came to a dying author to read him his last rites.
"Do you reject the devil?" asked the priest.
"This is no time to be making enemies," replied the author.
There were four men, one from ...
There were four men, one from China, Greenland, America and one
from Australia.
One night they were bragging on how good their country are. The
Chinese said, "my country is the best cause we have the great
wall."
The Greenlander said, "no, mine is the best as we have the
greenest greenest grass."
The American said, "no, mine is the best as we have our flag 50
stars and 50 stripes."
The Australian said, "no, mine is the greatest country as we
have the kangaroo which will jump over the great wall, shit on
the greenest greenest grass and wipe its ass on the American
flag."
#joke
Angry Witch
Q. What do you call an angry Witch?
A. Ribbit

An old man goes to the Wizard ...
An old man goes to the Wizard to ask him if he can remove a curse he has been living with for the last 40 years.
The Wizard says, "Maybe, but you will have to tell me the exact words that were used to put the curse on you."
The old man says without hesitation, "I now pronounce you man and wife."
#joke
Son of a lawyer
While two families were waiting in line to see the Washington Monument, their two 5-year-old boys were getting acquainted.
"My name is Joshua. What's yours?" asked the first boy.
"Adam," replied the second.
"My daddy is a doctor. What does YOUR daddy do for a living?" asked Joshua.
Adam proudly replied, "My daddy is a lawyer."
"Honest?" asked Joshua.
"No, just the regular kind," replied Adam.
Join us on WhatsApp