Glen, why do you always get so...
Glen, why do you always get so dirty? Asked the teacher.
Well, I'm a lot closer to the ground than you are. He replied

Pet Monkey
Guy in a bar playing pool has a pet monkey. Monkey jumps onto the table, grabs the cue ball and stuffs it into his mouth and swallows it. Bartender freaks and starts yelling about how much cue balls cost , etc. The guy tries to calm him down and tells him the monkey will pass it in the next day or so and he'll wash it off real well and bring it back.
Sure enough the guy and the monkey come back into the bar and gave the bartender his cue ball back. Meanwhile the monkey reaches into the peanut bowl, grabs a nut, sticks it in his butt--then eats it. The bartender stares at the monkey who continues to repeat this action again and again. So he asks the guy, "what's up with that?"
"What?"
"your monkey keeps grabbing peanuts one at a time and sticking them in his butt then eating them."
"Oh, that---well, ever since the pool ball incident, he has to measure everything before he eats it."
#joke
Funny video of the day - Short film directed by Guy Ritchie starring David Beckham - H&M Spring 2013
Funny jokes-Reasons for Divorce
Reasons for Divorce

A man in Tarritville, Connecticut, filed for divorce because his wife left him a note on the refrigerator that read: "I have gone to the bridge club. There'll be a recipe for your dinner at 7 o'clock on Channel 2."

A deaf man in Bennettsville, South Carolina filed for divorce because his wife "was always nagging him in sign language."

A woman in Canon City, Colorado, divorced her husband because he forced her to "duck under the dashboard whenever they drove past his girlfriend's house."

A woman in Hardwick, Georgia, divorced her husband on the grounds that he "stayed home too much and was much too affectionate."

A man in Hazard, Kentucky, divorced his wife because she "beat him whenever he removed onions from his hamburger without asking for permission."
#joke
Three priests...
Three priests went to the train station to take a trip to Pittsburgh. The senior father looked to the youngest and said, "Will you go to the booth and buy the tickets for us?"
The young priest timidly replied, "Yes Father." And he headed for the ticket booth. When he gets to the window, he sees that the young woman selling tickets is wearing a VERY low cut neckline and is VERY endowed.
"Could I have three pickets to Titsburg?" he blurted. And, embarrassed, he ran back to the other two priests and told them what had happened.
The senior father then asked the middle-aged father if he would go to get the tickets. "And would you please get me two nickels for a dime while you are there?" he added.
"Certainly!" the middle-aged priest replied, "I'll be right back." When he arrived at the booth, he said "I'd like three tickets to Pittsburgh, and give me two nipples for a dime." And, embarrassed, he ran back to the other two priests and told them what had happened.
The senior father was angry and said, "You two wait here, I'll go and get them myself!" And he stormed off to the ticket booth. "I would like three tickets to Pittsburgh and two nickels for a dime." he told the young woman, "And you should be ashamed of yourself, young lady. Dressing that way in a public place! Why....I'm sure that Saint Fingers is shaking his Peter at you right now!"
And he ran away......
#joke
Knock Knock Collection 136
Knock Knock
Who's there?
Nurse!
Nurse who?
Nurse sense talking to you!
Knock Knock
Who's there?
Oates!
Oates who?
Oates'ay can you see!
Knock Knock
Who's there?
Ocelot!
Ocelot who?
Ocelot of questions don't you!
Knock Knock
Who's there?
Odette!
Odette who?
Odette's a bad sign!
Knock Knock
Who's there?
Odessa!
Odessa who?
Odessa hot one!
#joke
The same boss
It doesn't matter how often a married man changes his job, he still ends up with the same boss.
FLEX WORDLE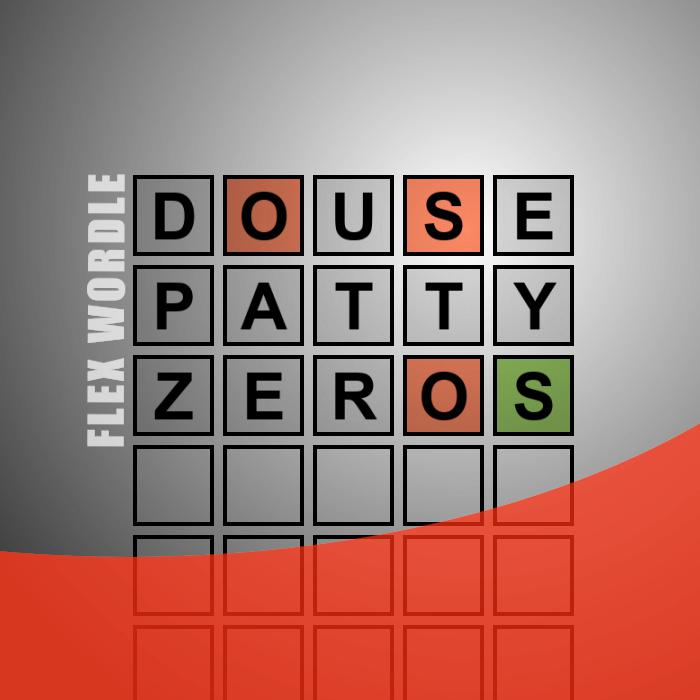 Guess the
WORDLE
in 3 tries. After each guess, the color of the tiles will change to show how close your guess was to the solution.
Grand Theft Auto
A blonde get's in her car and notices her steering wheel, dashboard, and windshield is missing. She calls the police and reports a theft. When the police officer comes, he looks at the blonde who is crying and and says, "Ma'am...you're sitting in the backseat..."
"What do you get if B...
"What do you get if Basil Brush is eating a four cheese pizza and he catches fire? Mozzarella FireFox."
There is a new virus going aro...
There is a new virus going around, called "work." If you receive any sort of "work" at all, whether via email, Internet or simply handed to you by a colleague ... DO NOT OPEN IT.
This has been circulating around our building for months and those who have been tempted to open "work" or even look at "work" have found that their social life is deleted and their brain ceases to function properly.
If you do encounter "work" via email or are faced with any "work" at all, then to purge the virus, send an email to your boss with the words "I've had enough... I'm off to the pub." The "work" should automatically be forgotten by your brain. If you receive "work" in paper-document form, simply lift the document and drag the "work" to your garbage can. Put on your hat and coat and skip to the nearest bar with two friends and order three pints of beer (or rum punch). After repeating this action 14 times, you will find that "work" will no longer be of any relevance to you and that "Scooby Doo" was the greatest cartoon ever.
Send this message to everyone in your address book. If you do NOT have anyone in your address book, then I'm afraid the "work" virus has already corrupted your life.
Splenda sales are up because C...
Splenda sales are up because Chuck Norris has no Equal.
Teenage Daughters
There's an Englishman, Irishman & Scotsman all talking about their teenage daughters...
The Englishman says " I was cleaning my daughter's room the other day & I found a packet of cigarettes. I was really shocked as I didn't even know she smokes".
The Scotsman says " That's nothing. I was cleaning my daughter's room the other day when I came across a half full bottle of Vodka. I was really shocked as I didn't even know she drank."
With that the Irishman says " Both of you have got nothing to worry about. I was cleaning my daughter's room the other day when I found packet of condoms. I was really shocked. I didn't even know she had a cock."
#joke
Do you know why the Cincinnati...
Do you know why the Cincinnati Bengals were the last NFL team to get a website?
Because they couldnt put three W's in a row.
The Dyslexic Rabbi
Q: Did you hear about the dyslexic Rabbi?
A: He walks around saying "Yo."
Zen Judaism
Relinquishment will lead to calm and healing in your relationships. If that doesn't work, try small claims court.
Though only your skin, sinews, and bones remain, though your blood and flesh dry up and wither away, yet shall you meditate and not stir until you have attained full Enlightenment. But, first, a little nosh.
Accept misfortune as a blessing. Do not wish for perfect health or a life without problems. What would you talk about?
Be here now. Be someplace else later. Is that so complicated?
There is no escaping karma. In a previous life, you never called, you never wrote, you never visited. And whose fault was that?
The Torah says, "Love thy neighbor as thyself." The Buddha says there is no "self." So, maybe you are off the hook.If there is no self, whose arthritis is this?
Wherever you go, there you are. Your luggage is another story.
Do not let children play contact sports like football. These only lead to injuries and instill a violent, warlike nature. Encourage your child to play peaceful games, like "sports doctor."
The journey of a thousand miles begins with a single "oy."
This joke is reprinted from "Zen Judaism: For You a Little Enlightenment" by David M. Bader (Harmony Books, 2002). All rights reserved.
Use these words in a sentence....
Children were called upon a classroom to make sentences with words chosen by the teacher. The teacher smiled when Jack, a slow learner, raised his hand to participate during the challenge of making a sentence with the words "Defeat," "Defense," "Deduct," and "Detail."
Jack stood thinking for a while, all eyes focused on him while his classmates awaited his reply. Smiling, he then proudly shouted out, "Defeat of deduct went over defense before detail."
#joke
Join us on WhatsApp