Cough Syrup
The owner of a drug store walks in to find a guy leaning heavily against wall. The owner asks the clerk, "What's with that guy over there by the wall?"
The clerk says, "Well, he came in here this morning to get something for his cough. I couldn't find the cough syrup, so I gave him an entire bottle of laxative."
The owner says, "You idiot! You can't treat a cough with laxatives!"

The clerk says, "Oh yeah? Look at him, he's afraid to cough!"
#joke
T...
Two cannibals were sharing a meal together. One says to the other, "I don't like my mother-in-law." The other cannibal replies, "Just eat the vegetables."
Thanks to an Anonymous Fan

Funny video of the day - This nap is NOT happening
"When I learned what ...
"When I learned what the gun lobby was doing, I went ballistic!"
Really good stuff-Silly warnings
Silly Warnings
1) 'Do not iron while wearing shirt'
2) Warning label on a letter opener that says: 'Caution: Safety goggles recommended.'
3) Fuel Tank Cap: 'Never use a lit match or open flame to check the fuel level'
4) A cartridge for a laser printer warns, 'Do not eat toner'
5) A label on a hair dryer reads: 'Never use hair dryer while sleeping'
6) A warning on an electric drill made for carpenters cautions: 'This product not intended for use as a dental drill.'
7) On a child's buggy: 'Remove Child Before Folding'
8) A label on a baby-stroller featuring a small storage pouch that warns: 'Do not put child in bag.'
#joke
What has four legs...
What has four legs, is big, green, fuzzy, and if it fell out of a tree would kill you?
A pool table.
Classic Booty Call... Broom
You must be a broom, because you just swept me off my feet.

FLEX WORDLE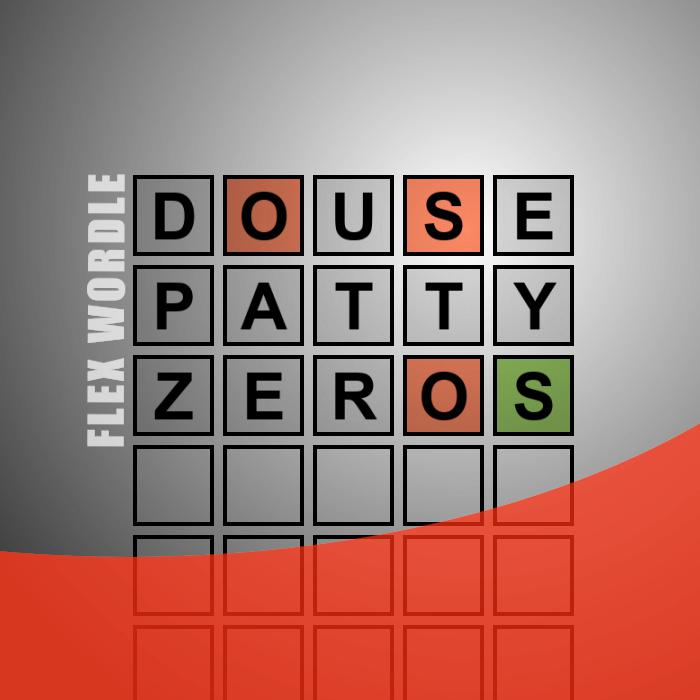 Guess the
WORDLE
in 3 tries. After each guess, the color of the tiles will change to show how close your guess was to the solution.
Chuck Norris has two speeds. W...
Chuck Norris has two speeds. Walk and Kill.
Shooting The Bull
Two hunters went moose hunting every winter without success. Finally, they came up with a foolproof plan. They got a very authentic female moose costume and learned the mating call of a female moose. The plan was to hide in the costume, lure the bull, then come out of the costume and shoot the bull. They set themselves up on the edge of a clearing, donned their costume and began to give the moose love call. Before long, their call was answered as a bull came crashing out of the forest and into the clearing. When the bull was close enough, the guy in front said, "Okay, let's get out and get him." After a moment that seemed like an eternity, the guy in the back shouted, "The zipper is stuck! What are we going to do?" The guy in the front says, "Well, I'm going to start nibbling grass, but you'd better brace yourself."
#joke
Greatest Comedian in the Bible
Q. Who was the greatest comedian in the Bible?
A. Samson. He brought the house down.
Two Men Camping
Two young men were out in the woods on a camping trip, when the came upon this great trout brook. They stayed there all day, enjoying the fishing, which was super.
At the end of the day, knowing that they would be graduating from college soon, they vowed that they would meet, in twenty years, at the same place and renew the experience.
Twenty years later, they met and traveled to a spot near where they had been years before. They walked into the woods and before long came upon a brook. One of the men said to the other, "This is the place!".
The other replied, "No, it's not!".
The first man said, "Yes, I do recognize the clover growing on the bank on the other side.
To which the other man replied, "Silly, you can't tell a brook by it's clover."
#joke
A linguistics professor was le...
A linguistics professor was lecturing to his class one day. "In English," he said, "a double negative forms a positive. In some languages, though, such as Russian, a double negative is still a negative. However, there is no language wherein a double positive can form a negative."
Then a voice from the back of the room piped up: "Yeah, right."
#joke
It was a stifling hot day and ...
It was a stifling hot day and a man fainted in the middle of a busy intersection.
Traffic quickly piled up in all directions, so a woman rushed to help him.
When she knelt down to loosen his collar, a man emerged from the crowd, pushed her aside, and said, "It's all right honey, I've had a course in first aid."
The woman stood up and watched as he took the ill man's pulse and prepared to administer artificial respiration.
At this point she tapped him on the shoulder and said, "When you get to the part about calling a doctor, I'm already here."
Answering Machine Message 32
Hi, you've reached the home of George Ledec. If you are calling to collect a student loan, gambling debt, or other obligation, please press 1 and hang up now. If you are selling any product or service, or requesting charitable donations, please press 2 and hang up now. Otherwise, press 3 and leave your message now. Pressing 3 is optional.
#joke
Join us on WhatsApp