Happiest day of your life...
Congratulations my boy!" said the groom's uncle. "I'm sure you'll look back and remember today as the happiest day of your life."
"But I'm not getting married until tomorrow." Protested his nephew.
"I know," replied the uncle. "That's exactly what I mean."
Nothing to wear
Jerry came home from office at two in the afternoon as he had forgotten to carry an important file. He found his wife without a stitch on their bed.

Jerry, obviously surprised, said to her, "Brenda, what do you think you are doing lying there like that at this time of the day?"

Brenda replied, "I don't have anything proper to wear."

Jerry opened their cupboard and said. "What the hell………you have countless dresses, see……here's one dress……second dress……third one…...the fourth…………"hi there Tom"………here's the fifth…….."
#joke
Funny video of the day - Best Fails of the Week 4 May 2013
"When I went to the I...
"When I went to the International Club, I accidentally spilled coffee on a Hindu lady's dress. I told her I was very sari."
Lights Out
A nun, really needing to go to the bathroom, walked into a neighborhood pub. The place was hopping with music and dancing but every once in a while the lights would turn off. Each time after the lights would go out the place would erupt into cheers. However, when the revelers saw the nun, the roomwent dead silent. She walked up to the bartender, and asked," May I please use the restroom?"
The bartender replied, "I really don't think you should."
"Why not? " the nun asked.
"Well, there is a statue of a naked man in there, and his most private part is covered only by a fig leaf. "
"Nonsense," said the nun, "I'll just look the other way."
So the bartender showed the nun the door at the top of the stairs, and she proceeded to the restroom. After a few minutes, she came back out, and the whole place was hopping with music and dancing again. However, they did stop just long enough to give the nun a loud round of applause.
She went to the bartender and said, "Sir, I don't understand. Why did they applaud for me just because I went to the restroom?"
"Well, now they know you're one of us," said the bartender. "Would you like a drink?"
"But, I still don't understand," said the puzzled nun.


"You see," laughed the bartender, "every time the fig leaf is lifted on the statue, the lights go out in the whole place. Now, how about that drink, Sister
Joke of the Day, posted everyday on getfrank.co.nz - Click to see the past weeks worth right here...

#joke
An old man walking along the r...
An old man walking along the river bank suddenly spotted a boy drowning in the river. The man started shouting "HELP! HELP! I can't swim", a man passing by the road shouted back "Will you ever grow up! I also can't ride a bicycle but you'll never hear me yelling about it in the street"


Ronald McDonald in a N*dist Colony
Q: How do you find Ronald McDonald in a n*dist colony?
A: Look for sesame seed buns.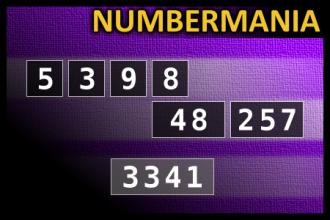 Calculate the number 3341
NUMBERMANIA: Calculate the number 3341 using numbers [5, 3, 9, 8, 48, 257] and basic arithmetic operations (+, -, *, /). Each of the numbers can be used only once.
Chuck Norris invented the bear...
Chuck Norris invented the beard.
Snooker Man
y did the snookerman go to the toilet, to pot brown!
Hot Horseradish
A minister who was very fond of pure, hot horseradish always kept a bottle of it on his dining room table. Once, at dinner, he offered some to a guest, who took a big spoonful.The guest let out a huge gasp. When he was finally able to speak, he choked out, "I've heard many ministers preach hellfire, but you are the first one I've met who passes out a sample of it."

#joke
Great hooters
Sally (a blonde) was seen going into the woods with a small package and a large bird cage. She was gone several days but finally she returned. Her friend, Liz, never saw Sally looking' so sad.
Liz, "Heard you went off in the woods for a couple of days. Glad you got back okay...but you look so sad. Why??"
Sally, "Cause I just can't get a man."
Liz, "Well, you sure won't find one in the middle of the woods."
Sally, "Don't be so silly. I know that. But I went in the woods cause I needed something there that would get me a man. But I couldn't find it."
Liz, "I don't understand what you're talking about."
Sally, "Well, I went there to catch a couple of owls. I took some dead mice and a bird cage."
Liz, "So, how's that going help you get a man."
Sally, "Well, I heard the best way to get a man is to have a good pair of hooters."
Chuck Norris knows Victoria's ...
Chuck Norris knows Victoria's Secret.
Writing letters to son
The following is supposedly a true story. To be included, besides being true, the story is most likely strange, weird, surprising, or funny.
One student fell into a cycle of classes, studying, working and sleeping.
Didn't realize how long he had neglected writing home until he received the following note:
"Dear Son, Your mother and I enjoyed your last letter. Of course, we were much younger then, and more impressionable. Love, Dad."
#joke
You Might Be A Redneck If 50
You might be a redneck if...
You think cur is a breed of dog.
People hear your car long before they see it.
Your four-year-old is a member of the NRA.
Your satellite dish payment delays buying school clothes for the kids.
Your most expensive shoes have numbers on the heels.
Your wife has ever burned out an electric razor.
Your birth announcement included the word "rug rat".
You've ever hitchhiked naked.
You're turned on by a woman who can field dress a deer.
Your wife keeps a can of Vienna sausage in her purse.
#joke
Dan St. Germain: Video Game Nuptials
A friend of mine had a Super Mario Brothers-themed wedding two years ago. Then, a year after that, he had a regular-themed divorce.