"Did Gregor Mendel ev...
"Did Gregor Mendel ever win the Nobel Peas Prize?"
Stolen Car
A drunk phoned the police to report that thieves had broken in to his car.
"They've stolen the dashboard, steering wheel, break pedal, even the accelerator," he cried out.

However, before the police investigation could get under way the phone rang a second time, with the same voice came over the line. "Never mind," said the drunk with a hiccup, "I got in the backseat by mistake."
#joke
Funny video of the day - HOYO Smartphone Shower Case - if you need phone in the shower
Complicated name
One early morning, Rehan's wife died after a long illness. Rehan called for an ambulance from the funeral service. He said: "My wife is no more. She died this morning."

The operator said, "I am sorry to hear that. I will arrange to send an ambulance right away. And what is the name of the street, sir?"

Rehan replied, "It's Chincholi Bunder road."

The Operator asked: "Err….. will you spell it for me, sir? "

Rehan replied, "No I will just haul her down to your place."
#joke
Cemetery
A man placed som...
Cemetery
A man placed some flowers on the grave of his departed mother and started back for his car, parked on the cemetery road. His attention was diverted to a man kneeling at a grave.
The man seemed to be praying with profound intensity, and kept repeating, "Why did you die? Why did you die?"
The first man approached him and said, "Sir, I don't want to interfere with your private grief, but this demonstration of hurt and pain is more than I've ever seen before. For whom do you mourn so deeply? Your Child? A parent? Who, may I ask, lies in that grave?"
The mourner answered, "My wife's first husband! ... Why did you die? Why did you die?"
#joke
Life before computers...
An application was for employment
A program was a TV show
A cursor used profanity
A keyboard was a piano!
Memory was something that you lost with age
A CD was a bank account
And if you had a 3 1/2 inch floppy
You hoped nobody found out!
Compress was something you did to garbage
Not something you did to a file
And if you unzipped anything in public
You'd be in jail for awhile!
Log on was adding wood to a fire
Hard drive was a long trip on the road
A mouse pad was where a mouse lived
And a backup happened to your commode!
Cut - you did with a pocket knife
Paste you did with glue
A web was a spider's home
And a virus was the flu!
I guess I'll stick to my pad and paper
And the memory in my head
I hear nobody's been killed in a computer crash
But when it happens they wish they were dead!
#joke
Gates of heaven
The lawyer is standing at the gate to Heaven and St. Peter is listing his sins:
1) Defending a large corporation in a pollution suit where he knew they were guilty.
2) Defending an obviously guilty murderer because the fee was high.
3) Overcharging fees to many clients.
4) Prosecuting an innocent woman because a scapegoat was needed in a controversial case.
...And the list goes on for quite awhile.
The lawyer objects and begins to argue his case. He admits all these things, but argues, "Wait, I've done some charity in my life also."
St. Peter looks in his book and says,"Yes, I see. Once you gave a dime to a panhandler and once you gave an extra nickel to the shoeshine boy, correct?"
The lawyer gets a smug look on his face and replies, "Yes."
St. Peter turns to the angel next to him and says, "Give this guy 15 cents and tell him to go to hell."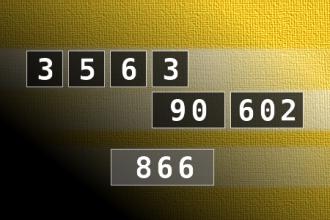 Calculate the number 866
NUMBERMANIA: Calculate the number 866 using numbers [3, 5, 6, 3, 90, 602] and basic arithmetic operations (+, -, *, /). Each of the numbers can be used only once.
Hot Tomato
Why did the tomato blush?
Because he saw the salad dressing!
Are Blind Pilots Flying?
One day at a busy airport, the passengers on a commercial airliner are seated waiting for the pilot to show up so they can get under way.
The pilot and copilot finally appear in the rear of the plane and begin walking up to the cockpit through the center aisle. Both appear to be blind; the pilot is using a white cane, bumping into passengers right and left as he stumbles down the aisle. The copilot is using a guide dog. Both have their eyes covered with sunglasses.
At first, the passengers do not react thinking that it must be some sort of practical joke. After a few minutes though, the engines start revving, and the airplane begins moving down the runway.
The passengers look at each other with some uneasiness. They start whispering among themselves and look desperately to the stewardesses for reassurance.
Yet, the plane starts accelerating rapidly, and people begin panicking. Some passengers are praying, and as the plane gets closer and closer to the end of the runway, the voices are becoming more and more hysterical.
When the plane has less than twenty feet of runway left, there is a sudden change in the pitch of the shouts as everyone screams at once. At the very last moment, the plane lifts off and is airborne.
Up in the cockpit, the copilot breathes a sigh of relief and tells the pilot: "You know, one of these days the passengers aren't going to scream, and we aren't going to know when to take off!"
#joke
Chuck Norris was once in a kni...
Chuck Norris was once in a knife fight. The knife lost.
Shalom Race
As you may know, in a shalom race the skier must pass through about 20 "gates" in the fastest time. Well, it happened that Israel had the fastest slalom skier in the world and had great expectations for an Olympic gold medal.
Came the day of the final, the crowd waited in anticipation. The French champion sped down the course in 38 seconds. The Swiss in 38.7 seconds, the German in 37.8 seconds and the Italian in 38.1 seconds. Next came the Israeli's turn ... the crowd waited, and waited...six minutes!
"What happened to you?" screamed his trainer when the Israeli finally arrived. Replied the exhausted Israeli: "Which of those idiots put a mezuzah on each gate?"
#joke
Caught on the Job
The new army recruit was given guard duty at 2 a.m. He did his best for a while, but at about 4 a.m. he went to sleep. He awakened to find the officer of the day standing before him.
Remembering the heavy penalty for being asleep on guard duty, this smart young man kept his head bowed for another moment and looked upward and reverently said, "A-a-a-men!"
#joke
Knock Knock Collection 137
Knock Knock
Who's there?
Odysseus!
Odysseus who?
Odysseus the last straw!
Knock Knock
Who's there?
Ogre!
Ogre who?
Ogre take a flying leap!
Knock Knock
Who's there?
Ohio!
Ohio who?
Ohio Silver!
Knock Knock
Who's there?
Ohio!
Ohio who?
Ohio feeling!
Knock Knock
Who's there?
Okra!
Okra who?
Okra Winfrey!
#joke