Dream
After she woke up, a woman told her husband,
"I just had a dream that you gave me the most beautiful diamond necklace. What do you think it means?"
"You'll know tonight." he said with a smile.
The woman could hardly think of anything else all day and she couldn't wait for her husband to return home.
That evening, the man finally came home with a small package and gave it to his wife.
Delighted, she opened it excitedly to find a book entitled…
"The Meaning of Dreams"
#joke
Selfless beings
Men are selfless beings.

Most Women would not not like to help unknown Men but Men are more than willng to help unknown Women!
Shopping trip...
Jennifer watched as the cashier rang up her purchases. "Cash, check or charge?" she asked, after folding the items Jennifer had bought. As Jennifer fumbled for her wallet, the cashier noticed a remote control for a television set in her purse.
"Do you always carry your TV remote with you?" the cashier inquired.
"No," she replied. "But my husband, Jeff, refused to come shopping with me, so I figured this was the most evil thing I could do to him."
#joke
Beer Contains Female Hormones
Yesterday, scientists for Health Canada suggested that men should take a look at their beer consumption, considering the results of a recent analysis that revealed the presence of female hormones in beer.
The theory is that drinking beer makes men turn into women.
To test the finding, 100 men were fed 6 pints of beer each.
It was then observed that 100% of the men gained weight, talked excessively without making sense, became overly emotional, couldn't drive, failed to think rationally, argued over nothing, and refused to apologize when wrong.
No further testing is planned.
Peanut Butter Rooster
Q: What do you get when you cross a rooster with a jar of peanut butter?
A: A cock that sticks to the roof of your mouth.
I Am Afraid Of That Tarmac
A motorway walks into a pub one day. He goes up to the bar and orders himself a drink. He just sits down when in walks a strip of tarmac.
The motorway sees the tarmac and starts to panic so he jumps over the bar and ducks down so it won't see him. The barman looks down at him and says, "What's the matter with you? Why are you hiding? You've got six lanes and two hard shoulders. Why are you frightened of a piece of tarmac?
The motorway replies, "You don't know him like I do. He's a cyclepath."
#joke
FLEX WORDLE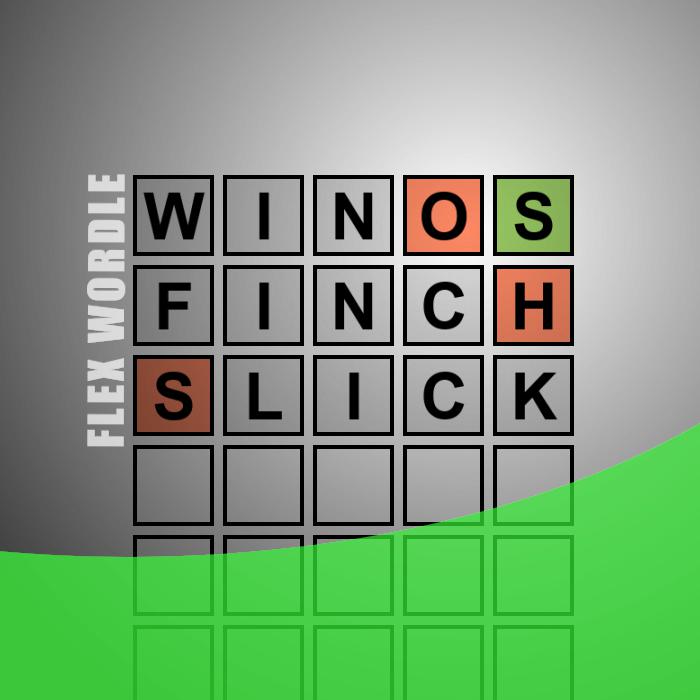 Guess the
WORDLE
in 3 tries. After each guess, the color of the tiles will change to show how close your guess was to the solution.
"Did you hear the one...
"Did you hear the one about the woman who threw her toaster away because it kept burning the bread? She was black toast intolerant."
Joe had asked Bob to help him ...
Joe had asked Bob to help him out with the deck after work, so Bob just went straight over to Joe's place. When they got to the door, Joe went straight to his wife, gave her a hug and told her how beautiful she was and how much he had missed her at work. When it was time for supper, he complimented his wife on her cooking, kissed her and told her how much he loved her.
Once they were working on the deck, Bob told Joe that he was surprised that he fussed so much over his wife. Joe said that he'd started this about six months ago, it had revived their marriage, and things couldn't be better. Bob thought he'd give it a go. When he got home, he gave his wife a massive hug, kissed her and told her that he loved her. His wife burst into tears.
Bob was confused and asked why she was crying. She said, "This is the worst day of my life. First, little Billy fell off his bike and twisted his ankle. Then, the washing machine broke and flooded the basement. And now, you come home drunk!"
#joke
Champions are the breakfast of...
Champions are the breakfast of Chuck Norris
Three Days After Easter
Following the resurrection, the disciples were still scattered about Jerusalem and the surrounding villages.
John finds Peter and runs up to him. Excitedly he says, "Peter, Peter! I've got some good news and some bad news."
Peter takes ahold of John and calms him down. "Take it easy, John. What is it? What's the good news?"
John says, "The good news is Christ is risen."
Peter says, "That's great! But, what's the bad news?"
John, looking around, says, "He's really steamed about last Friday."
From EasterHumor.com
Todd Barry: Book Lights
They sell book lights now, a little spotlight you attach to your book. You know, I actually thought about buying one of these, and then I remembered, I own a lamp.
Chuck Norris can win a game of...
Chuck Norris can win a game of Connect Four in only three moves.
Jump Rope
Did you hear the joke about the jump rope? Neah! Skip it!
A police officer pulls over a ...
A police officer pulls over a speeding car. The officer says, "I clocked you at 80 miles per hour, sir."
The driver says, "Gee, officer, I had it on cruise control at 60, perhaps your radar needs calibrating."
Not looking up from her knitting the wife says sweetly from the passenger seat, "Now don't be silly, dear, you know that this car doesn't have cruise control."
As the officer writes out the ticket, the driver looks over at his wife and growls, "Can't you keep your mouth shut for once?"
The wife smiles demurely and says, "You should be thankful your radar detector went off when it did."
As the officer makes out the second ticket for the illegal radar detector unit, the man glowers at his wife and says through clenched teeth, "Darn it, woman, can't you keep your mouth shut."
The officer frowns and says, "And I notice that you're not wearing your seat belt, sir. That's an automatic $75 fine."
The driver says, "Yeah, well, you see officer, I had it on, but took it off when you pulled me over so that I could get my license out of my back pocket."
The wife says," Now, dear, you know very well that you didn't have your seat belt on. You never wear your seat belt when you're driving."
And as the police officer is writing out the third ticket the driver turns to his wife and barks, "WHY DON'T YOU SHUT THE HELL UP??"
The officer looks over at the woman and asks, "Does your husband always talk to you this way, Ma'am?"
"No, officer. Only when he's been drinking"
#joke
Join us on WhatsApp