"I don't use too much...
"I don't use too much wine in making charosis for Passover, lest I get charosis of the liver."
The Happy Hangover
Jack wakes up with a huge hangover after attending his company's Christmas Party. Jack is not normally a drinker, but the drinks didn't taste like alcohol at all. He didn't even remember how he got home from the party. As bad as he was feeling, he wondered if he did something wrong.
Jack had to force himself to open his eyes, and the first thing he sees is a couple of aspirins next to a glass of water on the side table. And, next to them, a single red rose! Jack sits up and sees his clothing in front of him, all clean and pressed. He looks around the room and sees that it is in perfect order, spotlessly clean. So is the rest of the house.
He takes the aspirins, cringes when he sees a huge black eye staring back at him in the bathroom mirror. Then he notices a note hanging on the corner of the mirror written in red with little hearts on it and a kiss mark from his wife in lipstick: "Honey, breakfast is on the stove, I left early to get groceries to make your favorite dinner tonight. I love you, darling! Love, Jillian"
He stumbles into the kitchen and sure enough, there is a hot breakfast, steaming hot coffee, and the morning newspaper all waiting for him. His son is also at the table, eating. Jack asks, "Son... what happened last night?"
"Well, you came home after 3 in the morning, drunk and out of your mind. You fell over the coffee table and broke it, and then you puked in the hallway, and got that black eye when you ran into the door."
Confused, he asked his son, "So, why is everything in such perfect order and so clean? I have a rose, and breakfast is on the table waiting for me?"
His son replies, "Oh THAT! Well, Mom dragged you to the bedroom, and when she tried to take your pants off, you screamed,'Leave me alone, I'm married!'"
Funny video of the day - Well, That Was Unexpected
Old Uncle Alec
Uncle Alec was taking his evening walk when he chanced upon a lady of the night, who was leaning against a lamp post.
The lady called out to Uncle Alec, "Hey old man, why don't you give it a try?"
Uncle Alec replied, "No, young lady, I don't think I can."
The woman persisted, "Oh come on, let's give it a try!"
Uncle Alec agreed and went with her into a seedy hotel room. He surprised her with the rigour with which he performed.
The woman said, "I can't believe you said you don't think you can! You performed like a young boy!"
Uncle Alec replied, "Oh that!! That's not a problem at all, what I can't do is pay!"
#joke
Ultra Dumb People 02
A man walked in to a Topeka, Kansas Kwik Shop, and asked for all the money in the cash drawer. Apparently, the take was too small, so he tied up the store clerk and worked the counter himself for three hours until police showed up and grabbed him.
In Ohio, an unidentified man in his late twenties walked into a police station with a 9-inch wire protruding from his forehead and calmly asked officers to give him an X-ray to help him find his brain, which he claimed had been stolen. Police were shocked to learn that the man had drilled a 6-inch deep hole in his skull with a Black & Decker power drill and had stuck the wire in to try and find the missing brain.
In Medford, Oregon, a 27-year-old jobless man with an MBA blamed his college degree for his murder of three people. "There are too many business grads out there," he said. "If I had chosen another field, all this may not have happened."
Police in Los Angeles had good luck with a robbery suspect who just couldn't control himself during a lineup. When detectives asked each man in the lineup to repeat the words, "Give me all your money or I'll shoot," the man shouted, "That's not what I said!"
A bank robber in Virginia Beach got a nasty surprise when a dye pack designed to mark stolen money exploded in his Fruit-of-theLooms. The robber apparently stuffed the loot down the front of his pants as he was running out the door. "He was seen hopping and jumping around," said police spokesman Mike Carey, "with an explosion taking place inside his pants." Police have the man's charred trousers in custody.
A man spoke frantically into the phone, "My wife is pregnant and her contractions are only two minutes apart!" "Is this her first child?" the doctor asked. "No, you idiot!" the man shouted. "This is her husband!"
In Modesto, CA, Steven Richard King was arrested for trying to hold up a Bank of America branch without a weapon. King used a thumb and a finger to simulate a gun, but unfortunately, he failed to keep his hand in his pocket.
Good news and bad news....
A doctor enters into a patient's room and informs the patient that he has good news and bad news. He then asks the patient which news he would like to hear.
The patient responds, "Doctor, give me the good news."
The doctor says, "Well we are gonna name a disease after you."
FLEX WORDLE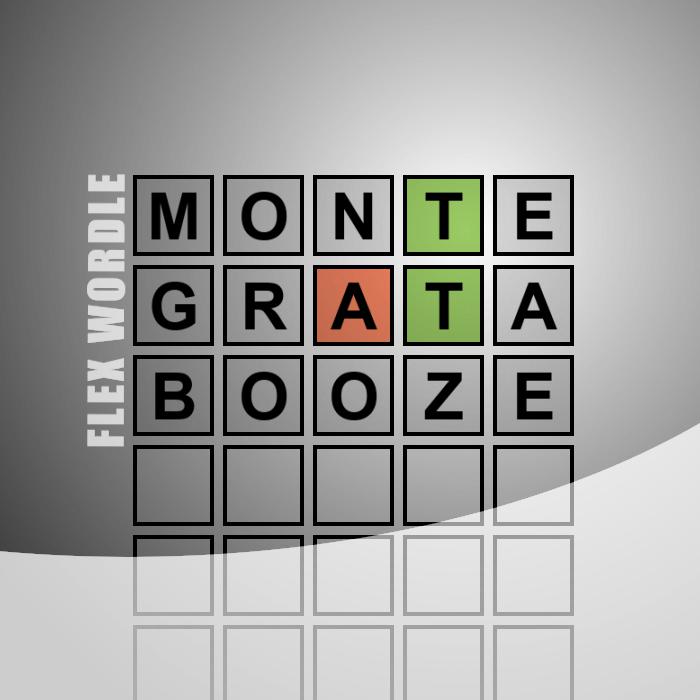 Guess the
WORDLE
in 3 tries. After each guess, the color of the tiles will change to show how close your guess was to the solution.
A young executive was leaving ...
A young executive was leaving the office late one evening when he found the CEO standing in front of a shredder with a piece of paper in his hand.
"Listen," said the CEO, "this is a very sensitive and important document here, and my secretary has gone for the night. Can you make this thing work for me?"
"Certainly," said the young executive. He turned the machine on, inserted the paper, and pressed the start button.
"Excellent, excellent!" said the CEO, as his paper disappeared inside the machine. "I just need one copy..."
#joke
To be or not to be? That is th...
To be or not to be? That is the question. The answer? Chuck Norris.
The End Is Near!
A local priest and a pastor were fishing on the side of the road. They thoughtfully made a sign saying, "The End is Near! Turn yourself around now before it's too late!" and showed it to each passing car. One driver who drove by didn't appreciate the sign and shouted at them, "Leave us alone, you religious nuts!"
All of a sudden they heard a big splash, looked at each other, and the priest said to the pastor, "You think maybe we should have just said 'Bridge Out' instead?"
#joke
A Saudi Prince went to Germany...
A Saudi Prince went to Germany to study.
A month later, he sends a letter to his dad saying: "Berlin is wonderful, people are nice and I really like it here,but I'm a bit ashamed to arrive to school with my gold Mercedes when all my teachers travel by train."
Sometime later he gets a letter from his dad with a ten million dollar check saying: "Stop embarrassing us, go and get yourself a train too"!
#joke
Rosary and Two Martinis
A priest was sent to a very small church in the backwoods of Alaska. After a couple of years the Bishop decided to pay the priest a visit to see how he was doing. The priest said that it was a really lonely job and that he didn't think that he could have made it without his Rosary and two martinis each day. With that the priest said to the Bishop, "Would you like to have a martini with me?" The Bishop said, "Yes, that would be nice." The priest turned around and hollered toward the kitchen, "Rosary, would you fix us two martinis please?"
#joke
Ecumenical Greenbacks
My home church welcomes all denominations, but really prefers tens and twenties.
Join us on WhatsApp