Q: What worse than finding out...
Q: What worse than finding out your ex-wife got cancer? A: Finding out it's curable.
A young man, who was also an a...
A young man, who was also an avid golfer, found himself with a few hours to spare one afternoon. He figured that if he hurried and played very fast, he could get in 9 holes before he had to head home. Just as he was about to tee off, an old gentleman shuffled onto the tee and asked if he could accompany the young man as he was golfing alone. Not being able to say no, he allowed the old man to join him.
To his surprise, the old man played fairly quickly. He didn't hit the ball far, but plodded along consistently and didn't waste much time. Finally, they reached the 9th fairway and the young man found himself with a tough shot. There was a large pine tree right in front of his ball and directly between his ball and the green. After several minutes of debating how to hit the shot, the old man finally said, "You know, when I was your age, I'd hit the ball right over that tree."
With that challenge placed before him, the youngster swung hard, hit the ball up, right smack into the top of the tree trunk and it thudded back on the ground not a foot from where it had originally laid.
The old man offered one more comment, "Of course, when I was your age, that pine tree was only 3 feet tall."
#joke
A game of baseball
St. Peter and Satan were having an argument one day about baseball. Satan proposed a game to be played on neutral grounds between a select team from the heavenly host and his own hand-picked boys.
"Very well," said the gatekeeper of Heaven. "But you realize, I hope, that we've got all the good players and the best coaches."
"I know, and that's all right," Satan answered unperturbed. "We've got all the umpires."
#joke
Steven Wright 01
You know how it is when you're reading a book and falling asleep, you're reading, reading . . . And all of a sudden you notice your eyes are closed? I'm like that all the time.
Last night, I walked up to this beautiful woman in a bar and asked her, "Do you live around here often?" She said, "You're wearing two different colored socks." I said, "Yes, but to me they're the same because I go by thickness." Then she asked, "How do you feel?" and I said, "Well, you know when you're sitting on a chair and you lean back so you're just on two legs then you lean too far and you almost fall over but at the last second you catch yourself? I feel like that all the time."
Right now I'm having amnesia and deja vu at the same time. I think I've forgotten this before.
Lots of comedians have people they try to mimic. I mimic my shadow.
I got a new shadow. I had to get rid of the other one . . . It wasn't doing what I was doing.
I was once walking through the forest alone. A tree fell right in front of me--and I didn't hear it.
I wrote a song, but I can't read music so I don't know what it is. Every once in a while I'll be listening to the radio and I say, "I think I might have written that."
He asked me if I knew what time it was. I said, "Yes, but not right now."
I put tape on the mirrors in my house so I don't accidentally walk through into another dimension.
#joke
"An embrace at a nudi...
"An embrace at a n*dist colony is a bare hug."
As the plane was flying low ov...
As the plane was flying low over some hills near Athens, a lady asked the stewardess: "What's that stuff on those hills?"


"Just snow," replied the stewardess.


"That's what I thought," said the lady, "but this fellow in front of me said it was Greece."


FLEX NERDLE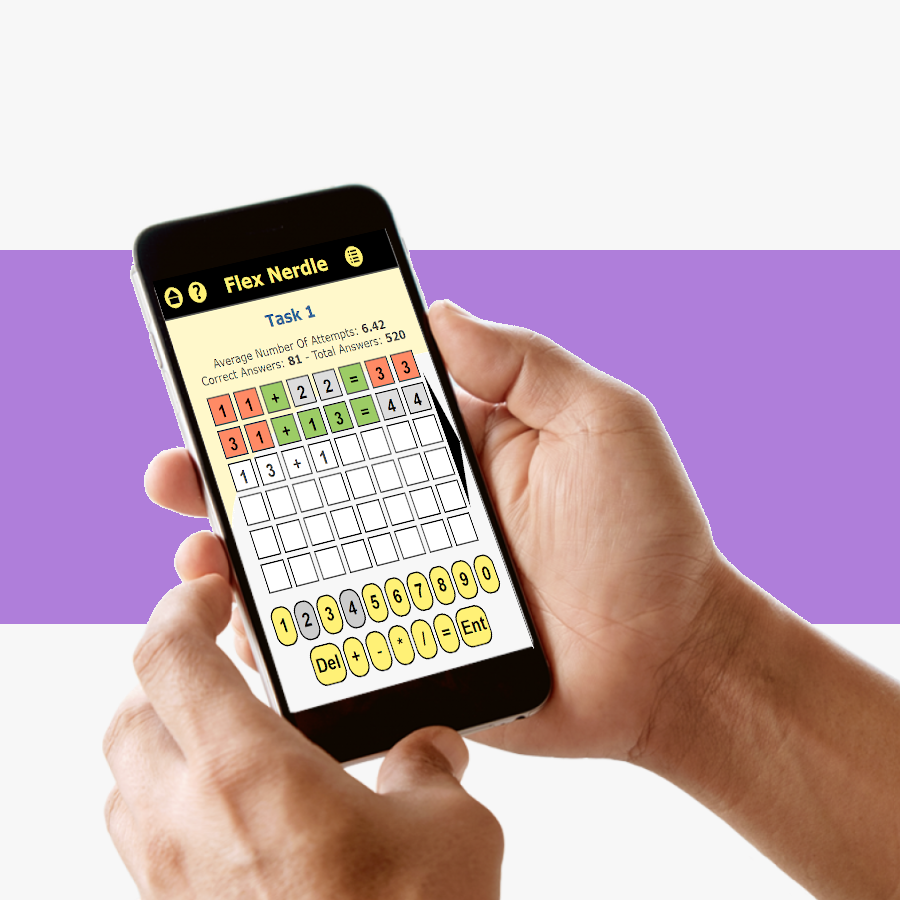 Guess the
NERDLE
in 6 tries. After each guess, the color of the tiles will change to show how close your guess was to the solution.
Male Disorientation
Q: Why does it take 1 million sperm to fertilize 1 egg?
A: They don't stop to ask for directions
Magic Window
Two guys are sitting at a bar.
"You know why I love this bar?" asks the first one.
"No," says the second guy. "Why do you love this bar?"
The first guy points at the window, which is six stories above the ground. "It has a magic window," he says. "You jump out of that window, and you can fly."
The second guy just shakes his head. "Shut up."
"No," says the first guy. "It really is a magic window. I'll prove it to you."
So the first guy gets down from his bar stool, runs at the window, jumps out of it, and flies. He flies around the building twice, up and down, and finally comes back in. He walks to his barstool, and takes a sip of his drink. "See?" he says.
The first guy looks confused. He looks at his drink. "I must be drunk," he says.
"Still don't believe me?" asks the second guy. "I'll show you again." He gets down from his stool, runs and jumps out of the window again. This time he performs some impressive aerial acrobatics, spins, flips, dives. When he finally comes back in, the second guy is staring at him, slack-jawed.
"Wow," says the second guy. "A magic window." He gets off his barstool, takes a running jump out of the window, and promptly plummets to his death. The first guy starts laughing.
The bartender comes over to the first guy with a stern look on his face. "Superman, you're a real asshole when you're drunk."
#joke
Chuck Norris once roundhouse k...
Chuck Norris once roundhouse kicked someone so hard that his foot broke the speed of light, went back in time, and killed Amelia Earhart while she was flying over the Pacific Ocean.
Daniel Tosh: Blaming the Amish
Am I the only person who blames global warming entirely on the Amish? Are they not a constant reminder of how awful life would be without all this great technology? Every time I want to cut back and conserve on natural resources, I just look at the Amish and Im like, F**k that.
When the Boogeyman goes to bed...
When the Boogeyman goes to bed he checks his closet for Chuck Norris.
More Pilot Errors
Actual e...
More Pilot Errors
Actual exchanges between pilots and control towers
Tower: "Eastern 702, cleared for takeoff, contact Departure on frequency 124.7"
Eastern 702: "Tower, Eastern 702 switching to Departure. By the way,after we lifted off we saw some kind of dead animal on the far end of the runway."
Tower: "Continental 635, cleared for takeoff behind Eastern 702, contact Departure on frequency 124.7. Did you copy that report from Eastern 702?"
BR Continental 635: "Continental 635, cleared for takeoff, roger; and yes, we copied Eastern... we've already notified our caterers."
******************
One day the pilot of a Cherokee 180 was told by the tower to hold short of the active runway while a DC-8 landed. The DC-8 landed, rolled out, turned around, and taxied back past the Cherokee.
Some quick-witted comedian in the DC-8 crew got on the radio and said, "What a cute little plane. Did you make it all by yourself?"
The Cherokee pilot, not about to let the insult go by, came back with a real zinger: "I made it out of DC-8 parts. Another landing like yours and I'll have enough parts for another one."
******************
The German air controllers at Frankfurt Airport are renowned as a short-tempered lot. They not only expect one to know one's gate parking location, but how to get there without any assistance from them. So it was with some amusement that we (a Pan Am 747) listened to the following exchange between Frankfurt ground control and a British Airways 747... call sign Speedbird 206.
Speedbird 206: "Frankfurt, Speedbird 206! clear of active runway."
Ground: "Speedbird 206. Taxi to gate Alpha One-Seven."
The BA 747 pulled onto the main taxiway and slowed to a stop.
Ground: "Speedbird, do you not know where you are going?"
Speedbird 206: "Stand by, Ground, I'm looking up our gate location now."
Ground (with quite arrogant impatience): "Speedbird 206, have you not been to Frankfurt before?"
Speedbird 206 (coolly): "Yes, twice in 1944, but it was dark, And I didn't land."
******************
While taxiing at London 's Gatwick Airport , the crew of a US Air flight departing for Ft. Lauderdale made a wrong turn and came nose to nose with a United 727. An irate female ground controller lashed out at the US Air crew, screaming: "US Air 2771, where the hell are you going? I told you to turn right onto Charlie taxiway! You turned right on Delta! Stop right there. I know it's difficult for you to tell the difference between C and D, but get it right!"
Continuing her rage to the embarrassed crew, she was now shouting hysterically: "God! Now you've screwed everything up! It'll take forever to sort this out! You stay right there and don't move till I tell you to! You can expect progressive taxi instructions in about half an hour, and I want you to go exactly where I tell you, when I tell you, and how I tell you! You got that, US Air 2771?"
"Yes, ma'am," the humbled crew responded.
Naturally, the ground control communications frequency fell terribly silent after the verbal bashing of US Air 2771. Nobody wanted to chance engaging the irate ground controller in her current state of mind. Tension in every cockpit out around Gatwick was definitely running high. Just then an unknown pilot broke the silence and keyed his microphone, asking:
"Wasn't I married to you once?"
******************
A Pan Am 727 flight, waiting for start clearance in Munich , overheard the following:
Lufthansa (in German): "Ground, what is our start clearance time?"
Ground (in English): "If you want an answer you must speak in English."
Lufthansa (in English): "I am a German, flying a German airplane, in Germany. Why must I speak English?"
Unknown voice from another plane (in a beautiful British accent): "Because you lost the bloody war!"
#joke
Thanks A Lot
I want to thank all of you who have taken the time and trouble to send me your stinking chain letters over the past years. Thank you for making me feel safe, secure, blessed, and wealthy. Because of your concern……..
I no longer drink Coca Cola because it can remove toilet stains and it eats the paint off of cars.
I no longer drink Pepsi or Dr Pepper since the people who make these products are atheists who refuse to put "Under God" on their cans.
I no longer use Saran wrap in the microwave because it causes cancer.
I no longer use cancer causing deodorants even though I smell like a wet dog on a hot day.
I no longer go to shopping malls because someone will drug me with a perfume sample and rob me.
I no longer receive packages from UPS or FedEx since they are actually Al Qaida in disguise.
I no longer eat at KFC because their chickens are actually horrible mutant freaks with no eyes or feathers.
I no longer have any sneakers — but that will change once I receive my free replacement pair from Nike.
I no longer buy expensive cookies from Neiman Marcus since I now have their recipe.
I no longer worry about my soul because I have 363,214 angels looking out for me.
I no longer have any money at all, but that will change once I receive the $15,000 that Microsoft and AOL are sending me for participating in their special e-mail program.
I no longer use my cell phone because I could spontaneously combust at a gas station while refueling my car.
Yes, I want to thank all of you soooooooo much for looking out for me! I will now return the favor.
If you DON'T send this e-mail to at least 5,000 people in the next 60 seconds, a large bird will poop on your head at 5:00 PM tomorrow afternoon. I know this will occur because it actually happened to a friend of a friend of a friend of a…etc…
(Editor's Note: This last statement is sarcasm — not to be taken seriously. In other words, please don't send an e-mail to 5,000 people and claim JokeDiary.com told you to do it….Thanks!)
#joke
The twelve days after Christmas
The first day after Christmas
My true love and I had a fight
And so I chopped the pear tree down
And burnt it, just for spite
Then with a single cartridge
I shot that blasted partridge
My true love, my true love, my true love gave to me.
The second day after Christmas
I pulled on the old rubber gloves
And very gently wrung the necks
Of both the turtle doves
My true love, my true love, my true love gave to me.
On the third day after Christmas
My mother caught the croup
I had to use the three French hens
To make some chicken soup
The four calling birds were a big mistake For their language was obscene
The five golden rings were completely fake and turned my fingers green.
The sixth day after Christmas
The six laying geese wouldn't lay
So I sent the whole darn gaggle to the
A.S.P.C.A.
My true love, my true love, my true love gave to me.
On the seventh day, what a mess I found The seven swans-a-swimming all had drowned.
The eighth day after Christmas
Before they could suspect
I bundled up the
Eight maids-a-milking
Nine ladies dancing
Ten lords-a-leaping
Eleven pipers piping
Twelve drummers drumming
And sent them back collect
I wrote my true love
"We are through, love!"
And I said in so many words
"Furthermore your Christmas gifts were for the Birds!"
Four calling birds,
Three French hens,
Two turtle doves
And a partridge in a pear tree!"
Join us on WhatsApp