Mr. and Mrs. Brown had two son...
Mr. and Mrs. Brown had two sons. One was named Mind Your Own Business & the other was named Trouble. One day the two boys decided to play hide and seek. Trouble hid while Mind Your Own Business counted to one hundred. Mind Your Own Business began looking for his brother behind garbage cans and bushes. Then he started looking in and under cars until a police man approached him and asked, "What are you doing?" "Playing a game," the boy replied. "What is your name?" the officer questioned. "Mind Your Own Business." Furious the policeman inquired, "Are you looking for trouble?!" The boy replied, "Why, yes."
Fourth Husband
A woman announces to her friend that she is getting married for the fourth time.
"How wonderful! But I hope you don't mind me asking what happened to your first husband?"
"He ate poisonous mushrooms and died."
"Oh, how tragic! What about your second husband?"
"He ate poisonous mushrooms too and died."
"Oh, how terrible! I'm almost afraid to ask you about your third husband."
"He died of a broken neck."
"A broken neck?"
"He wouldn't eat the mushrooms."
#joke
Any questions?
Mommy has told her little girl all about the making of babies. Little Annie is now silent for a while.
"You understand it now?" Mommy asks.
"Yes," replies her daughter.
"Do you still have any questions?"
"Yes, how about little kittens? How does that work?"
"In exactly the same way as with babies."
"Wow!" the girl exclaims. "My daddy can do ANYTHING!"
#joke
Scary Collection 01
A vampire joke
What's a vampire's favourite sport?
Batminton!
A werewolf joke
What do you call a werewolf that drinks too much?
A whino!
A witch joke
Where did the witch get her furniture?
From the ideal gnome exhibition!
A skeleton joke
Why didn't the skeleton go to the party?
He had no body to go with!
A cannibal joke
What happened at the cannibal's wedding party?
They toasted the bride and groom!
A ghost joke
How can you tell if a corpse is angry?
It flips its lid!
A demon joke
What do demons have on holiday?
A devil of a time!
#joke
"A German vegetarian ...
"A German vegetarian drives a Volks Vegan."
The Captain called the Sergean...
The Captain called the Sergeant in. "Sarge, I just got a telegram. Private Jones' mother died yesterday. Better go tell him and send him in to see me."
So the Sergeant calls for his morning formation and lines up all the troops. "Listen up, men," says the Sergeant. "Johnson, report to the mess hall for KP. Smith, report to Personnel to sign some papers. The rest of you men report to the Motor Pool for maintenance. Oh by the way, Jones, your mother died, report to the commander."
Later that day the Captain called the Sergeant into his office. "Hey, Sarge, that was a pretty cold way to inform Jones his mother died. Couldn't you be a bit more tactful, next time?"
"Yes, sir," answered the Sarge. A few months later, the Captain called the Sergeant in again with, "Sarge, I just got a telegram. Private McGrath's mother died. You'd better go tell him and send him in to see me. This time be more tactful."
So the Sergeant calls for his morning formation. "Ok, men, fall in and listen up. Everybody with a mother, take two steps forward -- NOT SO FAST, McGRATH!"
#joke
FLEX NERDLE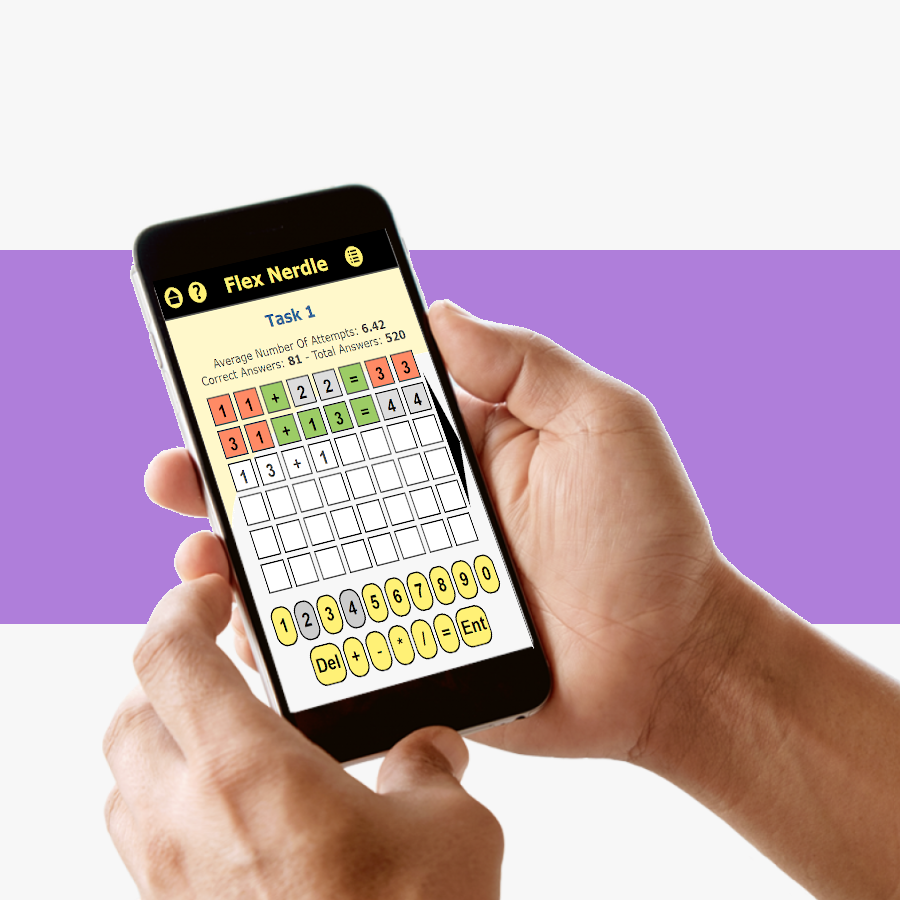 Guess the
NERDLE
in 6 tries. After each guess, the color of the tiles will change to show how close your guess was to the solution.
Manners
A Christian farmer spent the day in the city.
In a restaurant for his noon meal, he sat near a group of young men.
After he bowed his head to give thanks for his food, one of the young men thought he would embarrass the old gentleman. "Hey, farmer, does everyone do that out where you live?"
The old man calmly replied, "No, son, the pigs don't!"
Submitted by Curtis
Edited by Calamjo
#joke
An Apocalyptic One-Liner
Every time someone predicts the date of the end of the world, God pushes the date back a little just to be funny.
Shane Mauss: Freak Accident
I went to a Six Flags. Theres this new ride there; I had to wait in line for, like, four hours to get on this thing. Finally got on it, it was fine enough. But then I see a couple of weeks later in the news, this girl goes on the exact same ride and, in some freak accident, her legs got lopped off at the knees. I was like, What a terrible thing to happen to all of those people waiting in line.
#joke
If, by some incredible space-t...
If, by some incredible space-time paradox, Chuck Norris would ever fight himself, he'd win. Period.
Planning WWIII
President Bush and Colin Powell are sitting in a bar.
A guy walks in and asks the barman, "Isn't that Bush and Powell sitting over there?"
The barman says, "Yep, that's them."
So the guy walks over and says, "Wow, this is a real honor. What are you guys doing in here?"
Bush says, "We're planning WW III."
And the guy says, "Really? What's going to happen?"
Bush says, "Well, we're going to kill 140 million Iraqis this time and one blonde with big tits."
The guy exclaimed, "A blonde with big tits?" "Why kill a blonde with big tits?"
Bush turns to Powell and says, "See, I told you no one would worry about the 140 million Iraqis!"
Submitted by Calamjo
Edited by Curtis
Mid Semester Final Exam
One night Jack Evans, along with his 3 university friends went out drinkinig till late night, as many college students are prone to do, and didn't study for their test, which, of course, was scheduled for the next day.
In the morning they thought of a plan. They made themselves look as dirty and weird as they could with grease and dirt.
They went up to the dean and explained that they had gone out to a wedding last night and on their return the tire of their car burst. They continued to explain how they had to push the car all the way back and that they were in no condition to appear for the test.
The dean, being a compassionate human being said that they could take the test after 3 days. The students graciously replied that they'd be ready by that time.
On the third day, they appeared before the dean. The dean explained that since this was a special test all four were required to sit in separate classrooms for the duration of the exam.
They all agreed as they had prepared well in the last three days. The test consisted of 5 questions with total of 100 points:
MID SEMESTER COURSEWORK EXAMINATION
INSTRUCTIONS : All questions are required. Any inconsistencies on any of the questions among the four students will result in all the candidates getting a zero mark.
Q.1. Write down your name. ----- (2 POINTS) Q.2. Write the name of the bride and groom at the wedding you attended. ----- (30 POINTS) Q.3. What type of a car were you driving? ------(20 POINTS) Q.4. Which tire burst? ------- (28 POINTS) Q.5. Who was driving? ------ (20 POINTS)
#joke
Brendon Walsh: Badge
The last job I had, I had to wear this badge around my neck all day -- like, a laminated badge. Its like a backstage pass to the crappiest concert ever invented.
Join us on WhatsApp