An old man goes into the Socia...
An old man goes into the Social Security Office and fills out an application. Too old to have a birth certificate, he is asked to prove he is old enough. He opens his shirt and shows them the gray hair on his chest and they accept that as proof. He goes home to his wife, shows her the check, and explains to her what has happened. She replies, "Well get back down there, pull down your pants, and see if you can get disability!"
#joke
An Antartian named Babbette fi...
An Antartian named Babbette finds herself in dire trouble. Her business has gone bust and she's in serious financial trouble. She's so desperate that she decides to ask God for help. She begins to pray... "God, please help me. I've lost my business and if I don't get some money, I'm going to lose my house as well. Please let me win the lotto."
Lotto night comes and somebody else wins it. Babbette again prays..."God, please let me win the lotto! I've lost my business, my house and I'm going to lose my car as well."
Lotto night comes and Babbette still has no luck.
Once again, she prays..."My God, why have you forsaken me?? I've lost my business, my house and my car. My children are starving. I don't often ask you for help and I have always been a good servant to you. PLEASE just let me win the lotto this one time so I can get my life back in order."
Suddenly there is a blinding flash of light as the heavens open and Babbette is confronted by the voice of God Himself: "Babbette, meet Me halfway on this. Buy a ticket."
#joke
Funny video of the day - Burglurglrgulrgl baby babble
How old are the dinosaur bones...
Some tourists in the Chicago Museum of Natural History are marveling at the dinosaur bones. One of them asks the guard, "Can you tell me how old the dinosaur bones are?"
The guard replies, "They are 3 million, four years, and six months old."
"That's an awfully exact number," says the tourist. "How do you know their age so precisely?"
The guard answers, "Well, the dinosaur bones were three million years old when I started working here, and that was four and a half years ago."
#joke
Why Did He Fire You?
Two neighbors were talking about work, when one asked, "Say, why did the foreman fire you?"
Replied the second, "Well, you know how a foreman is always standing around and watching others do the work. My foreman got jealous. People started thinking I was the foreman."
#joke
Lost in the woods
Q. If you were lost in the woods, who would you trust for directions:
an in-tune bagpipe player, an out-of-tune bagpipe player, or Santa Claus?
A. The out-of-tune bagpipe player.
The other two indicate you have been
hallucinating.
Ants In Yer Pants
Q: Why did the ant fall off the toilet bowl?
A: He got pissed off.
FLEX NERDLE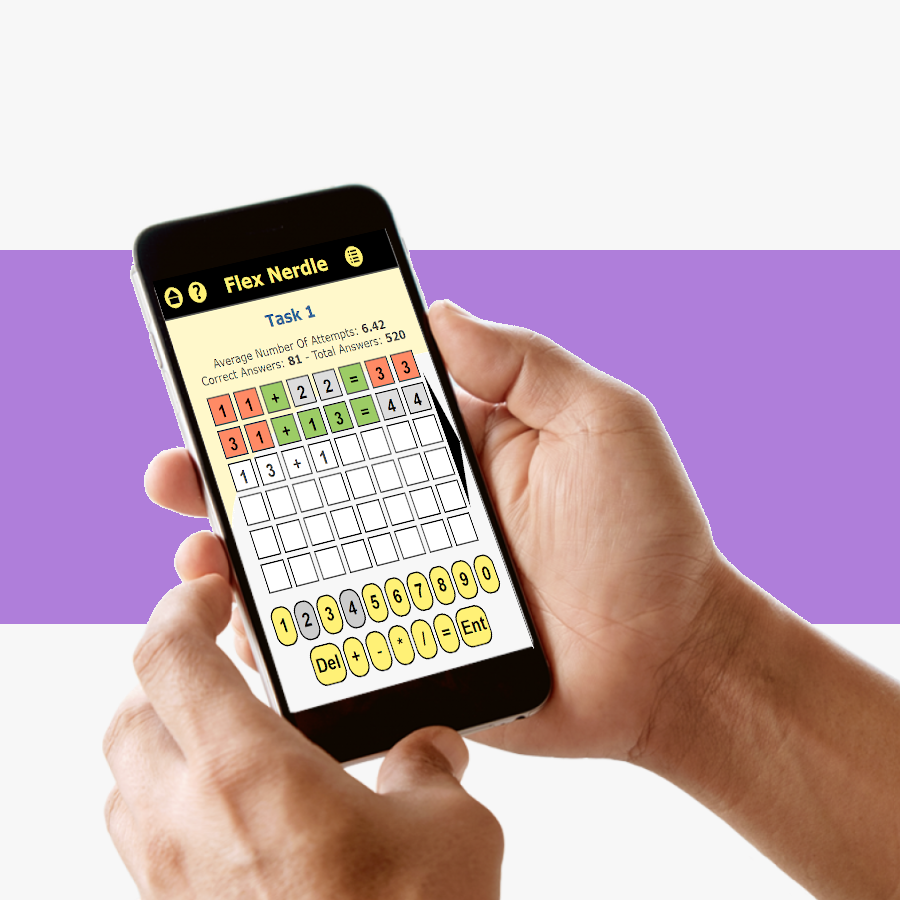 Guess the
NERDLE
in 6 tries. After each guess, the color of the tiles will change to show how close your guess was to the solution.
"I refuse to work wit...
"I refuse to work with compost, it's degrading."
Too Much Hunting
Saturday morning I got up early, put on my long johns, dressed quietly, made my lunch, grabbed my shotgun and the dog, slipped quietly into the garage to load the truck, and proceeded to back out into a torrential downpour.
There was snow mixed with the rain, and the wind was blowing 50 mph. I pulled back into the garage, turned on the radio, and discovered that the weather would be bad throughout the day.
I went back into the house, quietly undressed, and slipped back into bed. There I cuddled up to my wife's back, now with a different anticipation, and whispered, "The weather out there is terrible."
She sleepily replied, "Can you believe my stupid husband is out hunting in that sh*t?"
#joke
Two Lions
Once upon a time, long, long ago there were two unique lions in the jungles of Africa. Both, it seems, had human-like qualities that made them claim territory, daring the other to cross over the line. Strange as it seems, the boundary between their turf was a well traveled trail through the jungle.
All day every day, both lions lay in the brush staring across the trail at their compatriot, daring him to cross into their territory.
The local natives knew of this animal feud, but all this was unbeknown to African Jack, a well-known and must publicized guide who did not speak Lionese and was unfamiliar with the territory.
While he was leading a safari through the jungle, walking all day and cutting vines with their machetes, all this constant hacking brush had them worn to a frazzle. After seeing two or three of his safari drop from exhaustion, African Jack decided to stop on the trail between these two lions and camp for the night.
After sitting up camp, eating, and getting his safari settled African Jack sat on a stump and began reading. While he was busily engaged in the printed page, the two lions, simultaneously, pounced on African Jack and ate him on the spot.
When the 6 o'clock news heard of the tragedy, they reported, "African Jack killed this evening. The motive is unclear, but it is reported he was reading between the lions."
#joke
Chuck Norris ordered a Big Mac...
Chuck Norris ordered a Big Mac at Burger King, and got one.
Martha Kelly: Preparing for Office Work
Its been a couple of years since I actually worked in an office, so I thought I should do something to prepare to get back into the typing, filing and phone answering, and what not. So what I did was I had a friend of mine go with me down to the local swimming pool, and I had him tie me up in a burlap sack and sink me to the bottom of the pool. And then just as I was about to suffocate, he yanked me up and gave me a lunch break.
#joke
Donald Glover: We Get It
Its kind of redundant -- have a black dude wearing an Obama shirt. Everybodys like, Yeah, we know. You like Obama; we get it. Its just like, I would do the same thing. I realize that its kind of redundant. I dont go up to white people wearing Coldplay shirts. You like Coldplay? For how long? Forever?
#joke
Recently Spotted Bumper Sticker:
"GOD LOVES YOU WHETHER YOU LIKE IT OR NOT!"
Join us on WhatsApp